Slow Down to
Taste the World:

A Brief Sampling of Slow Food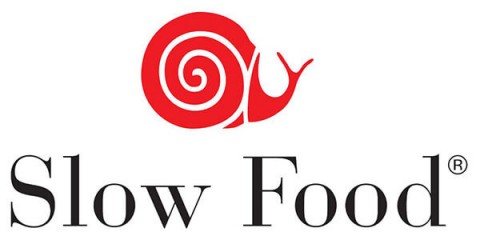 Don't let the name fool you: despite its Italian roots, the Slow Food movement is not about spending hours at the table.
It's about recognizing and promoting what tastes great and what is good for people and for the planet. Slow Food members describe themselves as "eco-gastronomes;" they are not so much against fast food as they are for biodiversity, authenticity, sustainability, and "the right to good taste." It's about good, clean and fair food for everyone.
Founded over lunch (of course) at the Boccondivino restaurant in Bra, Piemonte, Slow Food's genesis came in 1986 when Carlo Petrini and his friends discussed the opening of Rome's first McDonald's, near the Spanish Steps. What did it mean for fast, anonymous, unhealthy burgers to gain a foothold in Italy, of all places, a country with a legendary appetite for authenticity? How could they grow a grassroots movement and help others to see the slippery slope that they felt the pink-marbled McDonald's represented?
Their first project has grown into the Ark of Taste, working to save authentic local products such as handmade cheeses and sweet varieties of onions from extinction. Fortunately for foodies, biodiversity and good taste are inextricably linked: an apple genetically engineered for rosy-skinned perfection on the outside and browning resistance on the inside rarely tastes as good as a humble, knobbly orchard apple.
Experience Piemonte With B&R
Scheduled Group Biking Trip
As the home of Barolo, Barbaresco and Slow Food, Piemonte tastes as good as it looks. On Piemonte Biking, we'll hunt for truffles and get a firsthand pasta-making demo from an expert chef. Delizioso.
DETAILED ITINERARY
Scheduled Group Walking Trip
Slow down,  sip and stroll your way from the well-heeled wine hub of Piemonte all the way to pastel-hued Portofino. We traverse to each side of the Apennines on an epic Piemonte to Portofino Walking trip!
DETAILED ITINERARY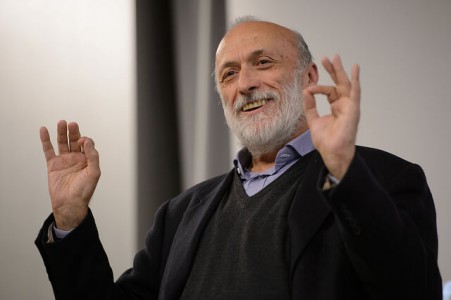 Slow Food International has now grown to 160 country chapters, with over 100,000 members across the globe. Still headquartered in Bra, their reach has grown to encompass many different projects: from gardens in Africa and courses designed to re-awaken and refine our appreciation of taste to the thoughtful foodie philosophizing, catalogues and guides of Slow Food Editore and major international events. They even launched the University of Gastronomic Sciences, the first university to focus on the organic relationships between food and cultures.
The biggest and best of their events is Turin's Salone del Gusto and Terra Madre, newly united for 2016, which bring together their worldwide network of food communities (including chefs, farmers and thinkers from every continent) with gastro-curious patrons and quality food producers from all corners of the world.
When I lived in Piemonte, volunteering at the biannual Terra Madre was the best way to ease myself back into "real life" after a full season on the road guiding for Butterfield & Robinson. My first time I "guided" and translated for Mali's former Minister of Culture as she moved in stately grace from interview to speech to dinner with Carlo Petrini himself. Next up, I got to animate and explain a sensory exercise in which everyone could practice tasting the difference in degrees of bitterness (did you know that sensitivity to bitterness is genetically determined?), or between salty and umami. (Did you know there's a fifth flavour sensor among our taste buds?)
I also got to translate a conference on how to improve institutional cafeterias in schools and hospitals, with chefs and local farmers working with kitchen staff to help make cafeteria dishes both better-tasting and healthier. After a long day of volunteering, I loved wandering the food stands of the Salone del Gusto and sipping from an endless offering of different wines by the glass, perhaps sharing the table with a Sami reindeer herder, a Peruvian farmer or an Australian food journalist. The whole terra at one table: many events aim for inclusiveness, but for me, Terra Madre lives up to it as only the original Slow Food event can.
How better to bookend a cycling or hiking trip in Piemonte than by visiting this amazing global foodie fest in Turin? Plan ahead and reserve to take a beer-tasting lesson or to meet a Botswanan bee-keeper, learn to bake bread and pizza, watch a chef at work or just wander around and sample some Dutch goat sausage.
Oh, and in case you need it, bures means "hello" in Sami!
JOIN MORE THAN 70,000 FELLOW WANDERERS