The Slow Fund: Replanting Trees in the Dolomites with Wow Nature
This feature is part of our Slow Fund Series: projects and stories that highlight the communities we visit and how we give back. We established The Slow Fund to support innovative projects that are reflective of the regions that inspire them.
Whether through educational, cultural, or conservation and preservation initiatives, the Fund helps protect various forms of heritage and promotes the health of vibrant living cultures and the eco-systems that support them.
---
We've teamed up with Wow Nature—a reforestation project in the Alta Badia in the heart of the Dolomites. Eco-sustainability and environmental protection are innate values of the people living in the Alta Badia (which also happens to be a UNESCO World Heritage Site). Wow Nature is one such example as they aim to restore the century-old forests that incurred significant damage following Storm Vaia in 2018.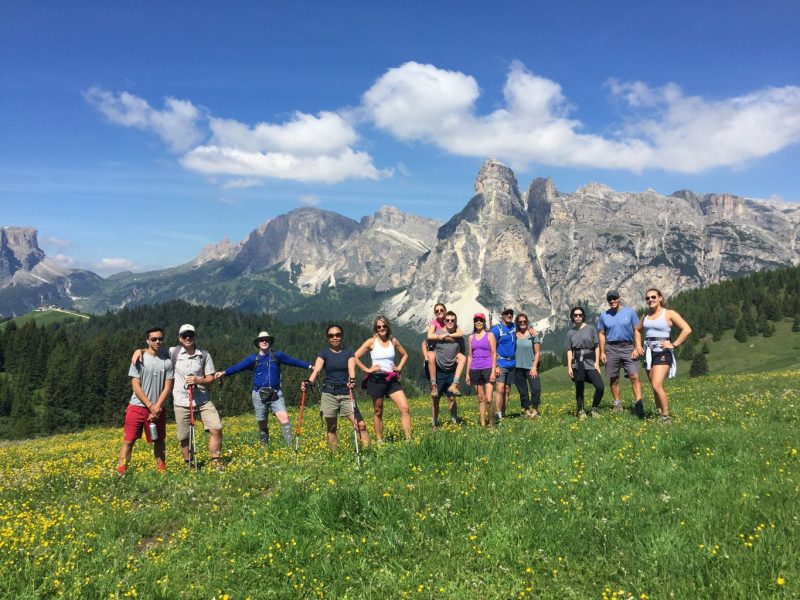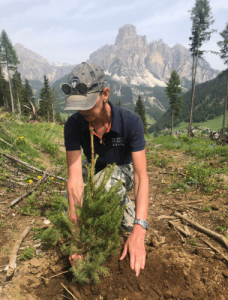 Wow Nature is taking donations for larch and fir trees that will be planted on the Campolongo Pass, just above the town of Corvara, where we hike and bike during our Dolomites trips. B&R will match every tree you adopt. To make your donation, visit their website, and be sure to add "br" to the promo code section so that we can keep track of your donations.
B&R Experience Designer Georgia Yuill recently returned from a tree planting day with Wow Nature in the Alta Badia region of the Dolomites. After a brief introduction from the organizers who explained planting procedures, Georgia and Wow Nature planted over 100 trees donated by Butterfield & Robinson alongside others who also adopted larch and fir trees to grow in the area. You can find the GPS coordinates of the trees planted in the area here.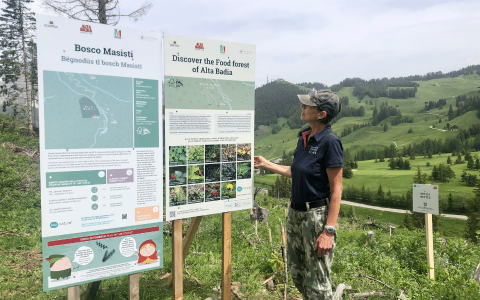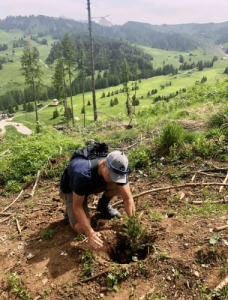 The goal of this ongoing reforestation project is to visit Alta Badia for more tree planting days to create a "food forest," where visitors can forage naturally growing herbs and berries in the area. Continuing to plant new trees and adopt adult trees so they are protected in all phases of life is essential for the preservation of this beautiful area in the Italian Alps. The development of the food forest will eventually lead to chefs from local hotels and restaurants of the area to forage ingredients for their own menus, creating a truly unique kilometre zero approach to the Slow Food movement that the region is famous for.
From horsetail and dandelion to mountain rhubarb and wild strawberry, you can learn about all the native species found in Alta Badia's food forest (and discover some tasty recipes) here.
"Visiting the places we love and leaving them better than we found them" is a fundamental value that we extend to all of our travellers at B&R. And there's no better way to protect and preserve the areas you love—like the Dolomites—than by joining us on a future trip here to plant and forage for yourself!
---
To chat more about planning future travel to the Dolomites, get in touch with Georgia, our Experience Designer and Condé Nast Top Travel Specialist for the region.
JOIN MORE THAN 70,000 FELLOW WANDERERS