Active Travel in Umbria
Better known as the "Green Heart of Italy," Umbria's natural abundance ranges from mountain peaks to sweet valleys, rushing rivers to steady lakes. It's no wonder the region lays claim to the most famous outdoorsman of all time, St. Frances of Assisi!
Whether you seek a rush of adrenaline or a moment of peace, Umbria has exactly the right breath of fresh air for you. Below, we've outlined how to best experience the natural wonders of Umbria.
Walking and Trekking
Follow the footsteps of history along the Via di Francesco, or St. Francis' Way. This route traces the path walked by St. Francis, beginning in La Verna in Tuscany and traverses the entire Umbrian region ending in Rome, but you can walk a pretty part of it and perhaps make a pilgrimage to the basilica in Assisi to pay homage to the Saint.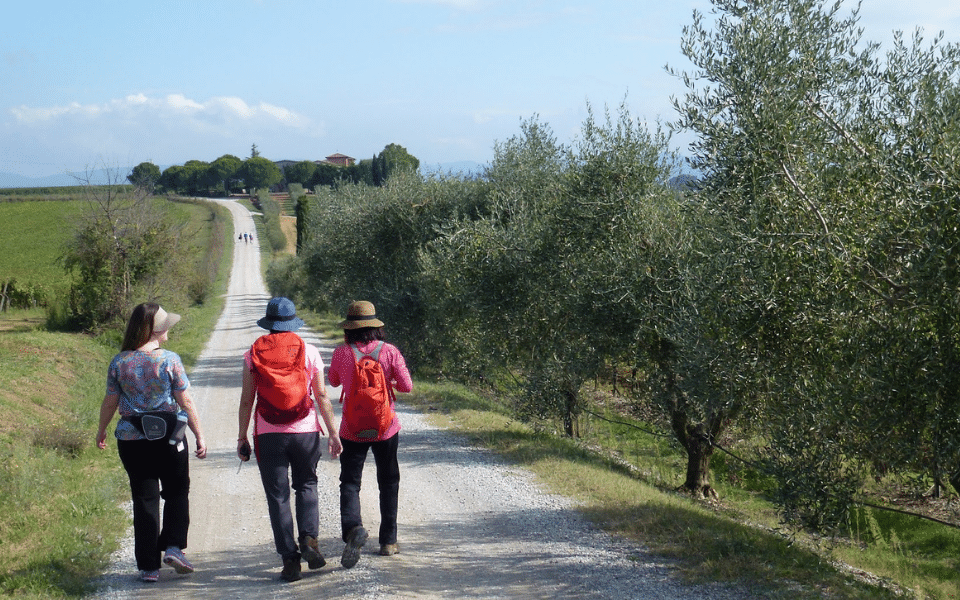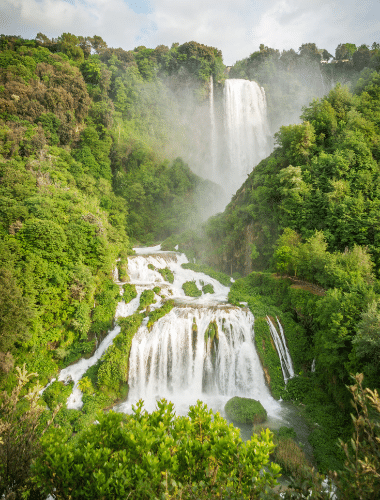 White Water Rafting
If you're looking for a shot of adrenaline, pull on your life preserver and hop into an inflatable raft on the Nera River in Terni. Put your teamwork to the test propelled along by the Marmore Falls, with two guarantees: you will have fun, and you will get wet!
Rock Climbing
The Ferentillo Cliff, located in Valnerina, is one of the most famous rock climbing sites in all of Europe. The façade offers a wide range of climbing routes to accommodate all types of climbers, from beginners to passionate experts—though the incredible views remain the same for all!
Canoeing, Kayaking & Sailing
Just south of the Tuscan border lies Lake Trasimeno, and after the "great lakes" to the north, it is the largest body of water in Italy. The lake's expansive surface is the perfect place to spend a day behind the oars, perhaps making a pit stop to one of the lake's islands. We suggest snooping around Isola Polvese, boasting its very own castle.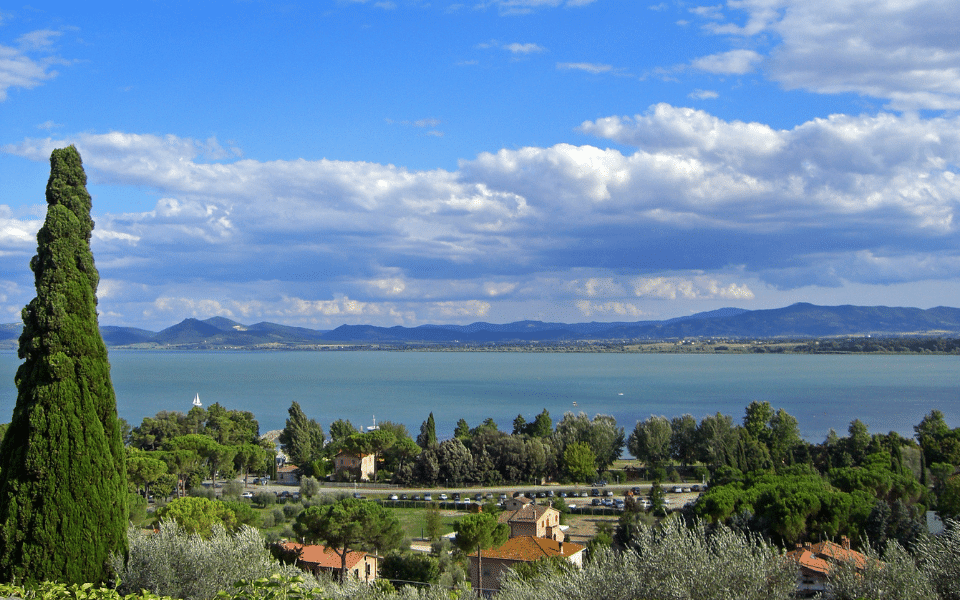 Biking
Cycling enthusiasts can opt to ride along a quirky and historic route. The Spoleto-Norcia railway was once a service line connecting the two cities east to west across the Umbran region, but today is a 51 km bike path for those dedicated to slow travel. The route features plenty of ups and downs, tunnel passes, and views that are sure to take your breath away.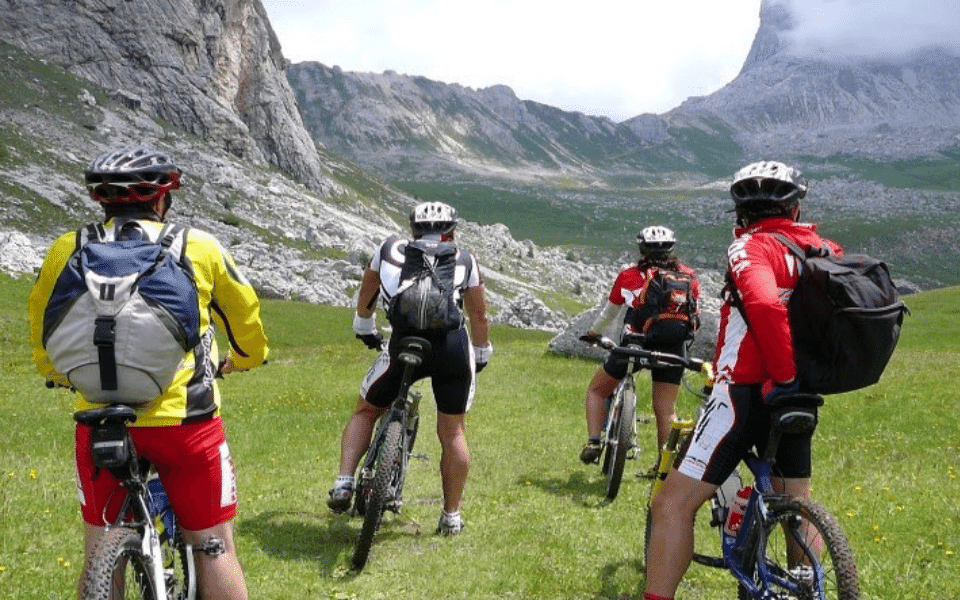 Horseback Riding
Umbria is home to Monte Peglia Park, a UNESCO World Biosphere Reserve famed for thousands of hectares of lush forests and nearly 50 species of wild animals. There are plenty of walking or biking trails in the area, but we think the best way to fall into the rhythms of nature here is on horseback.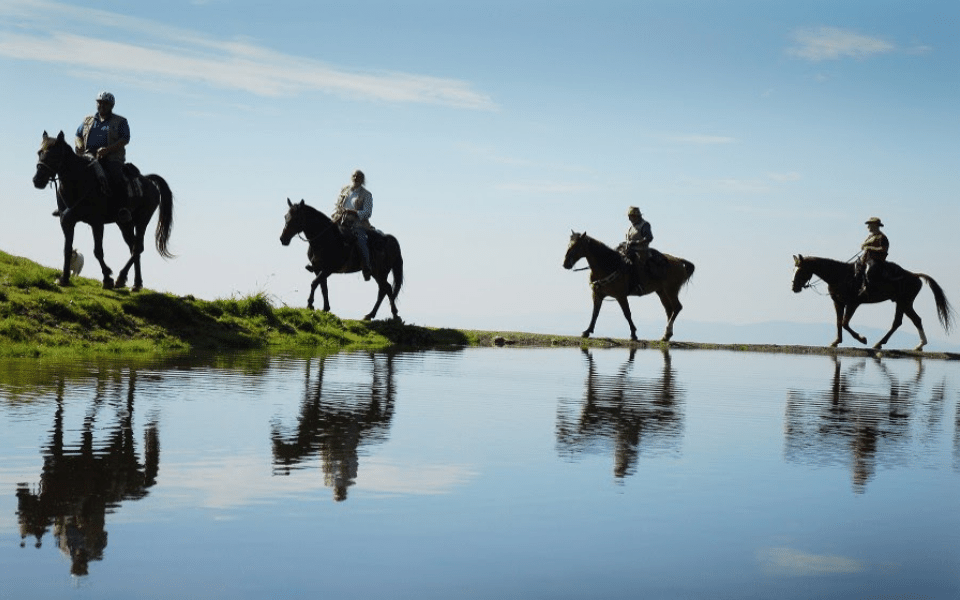 Cross-Country Skiing
With a nickname like "Green Heart," it's easy to discard Umbria as a contender for winter sports. On the contrary, with impressive slopes like those found in Monte Sibillini and Monte Cucco National Parks, Italy's most-central region is an alpine ski, snowboard, and cross-country ski paradise. Our favourite place for the latter sport is through the forests and valleys of Pian delle Macinare.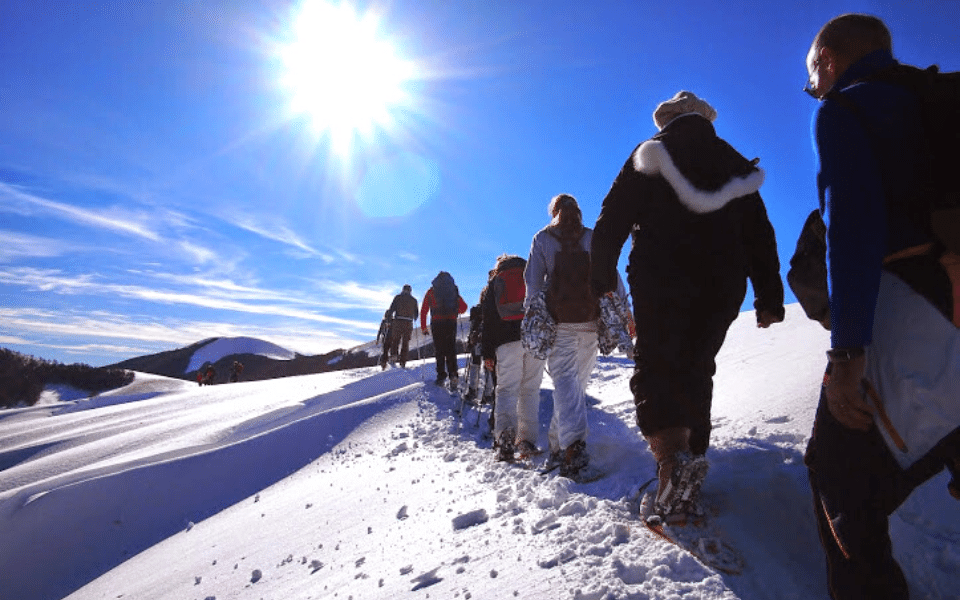 Hang-Gliding
The most incredible views of Umbria's green and flowering landscapes are from the air, and it's no surprise that the region is a hang-gliding paradise due to its varying elevations, windy conditions, and gorgeous vistas. Monte Sibillini National Park is home to the rare golden eagle, ergo it is the perfect place where to find the inspiration to take flight.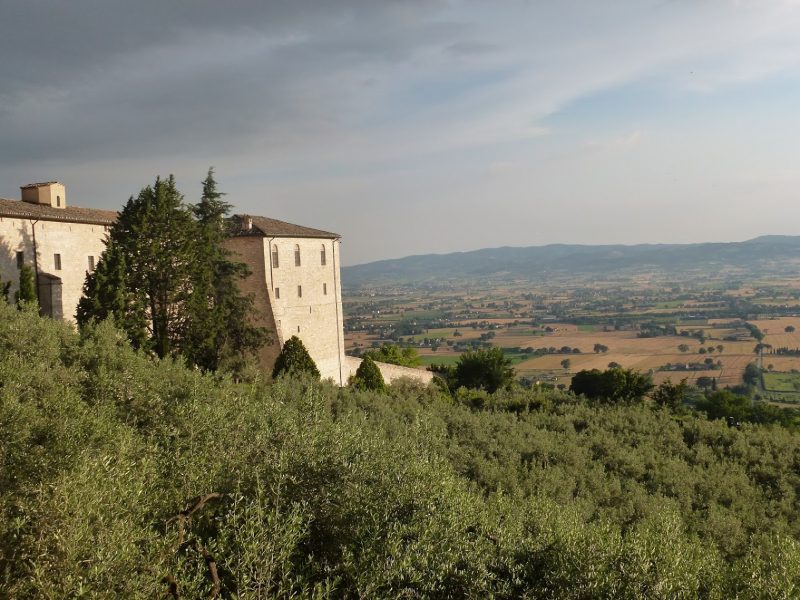 Feeling inspired to experience Umbria's year-round, endless opportunities for active travel? Get in touch with Courtney Mundy to see how she can plan your next trip to one of Italy's most beautiful regions.
JOIN MORE THAN 70,000 FELLOW WANDERERS