Notes from the Road: A Research Trip in Sicily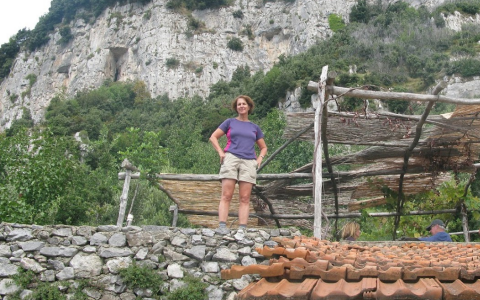 Home to lively Baroque towns, Greek temples, diverse dialects and mouthwatering Mediterranian cuisine, Sicily is a crossroad of cultures illustrated around every turn. 
B&R Experience Designer Dana Quinn recently returned from her research trip to the island, where she tasted her way around town, scoped out new activities and even got caught up in the middle of a bustling procession route! 
In the interview below, Dana shares with us the highlights and reflections from her research trip.
What's your connection to Sicily, what is it about the island that stays closest to your heart?
My maternal grandparents emigrated to the US in the early 1900s and while my mother was American, Italian cuisine was part of growing up. To me, Sicilian hospitality stands out in its subtle way, since Sicilians are generally reserved and do not make a big deal about their generosity.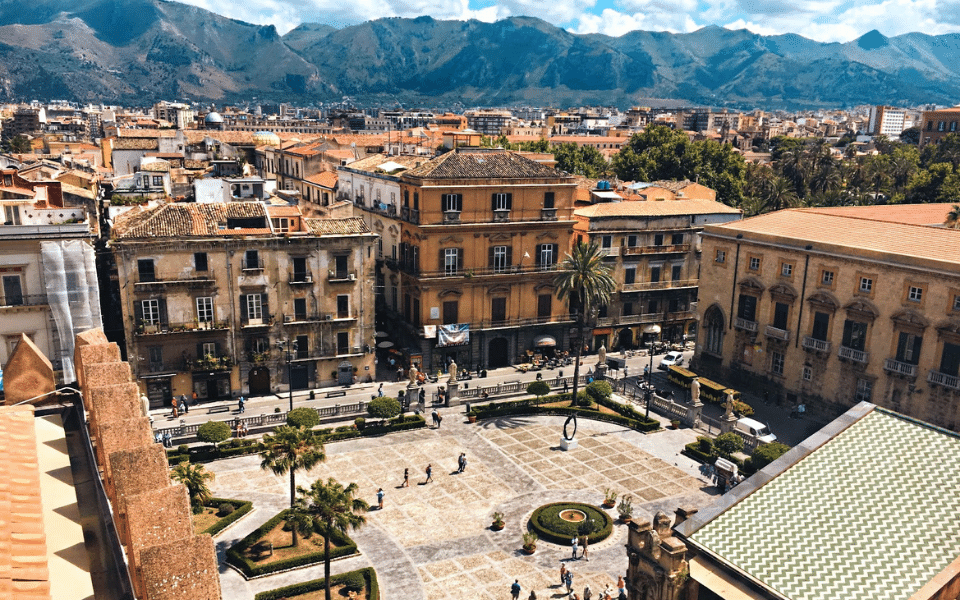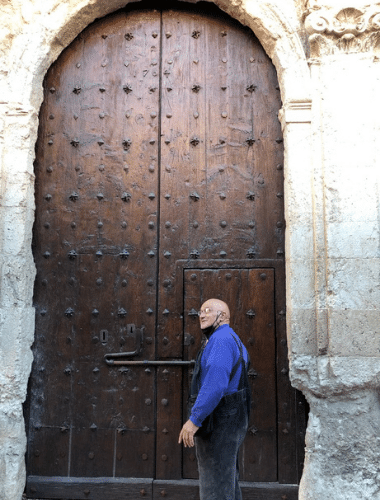 What stands out as a special moment from your research trip?
I was visiting the small village of Polizzi Generosa for a family looking to learn about their ancestor's birthplace. While searching for locals, I met with a volunteer who had keys to various churches. He was 87-years-old and told me all about the churches' history, artwork, family rivalries and general insights—I was blown away. His life's work was in a factory, but he learned all his knowledge out of interest. For me, that was a gifted memory and a very special tour.
Is there a particular site or cultural element that you most enjoy introducing people to?
While the Greek temples and the Norman palace in Palermo can't fail to impress, I love introducing my travellers to our local friends. It could be Concetto and Valentina on their almond farm (and if you pass on the right day also fresh ricotta) or Michele at his masseria, where we learn about his family's history in the tuna industry, visit his private museum and enjoy lunch with our hosts. Of course, people often tell me that hiking on Mt Etna is a moment that will remain etched in their memory forever (especially if it's "acting up" a little!).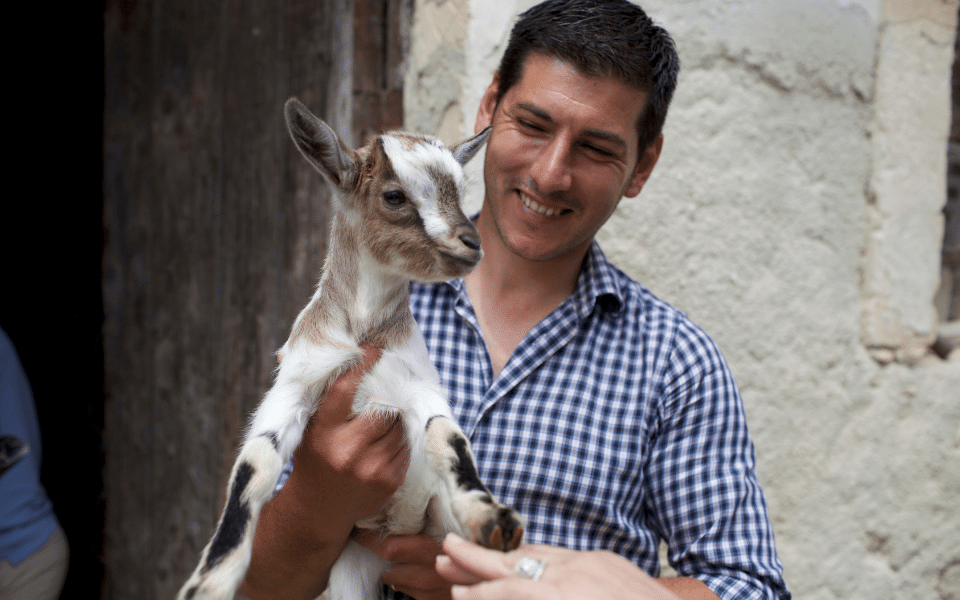 What is the one place someone should visit when travelling to Sicily for a short amount of time?
I would suggest visiting the southeast corner, where you have Siracusa and the Baroque villages of Noto, Modica and Ragusa (to name a few). Because Sicily is an island, many think that everything can be experienced in one short visit. People think it's similar to visiting regions like Tuscany or the Amalfi Coast, in which you get the essence of the place in a five-day trip. Sicily requires a larger discussion to find out people's interests.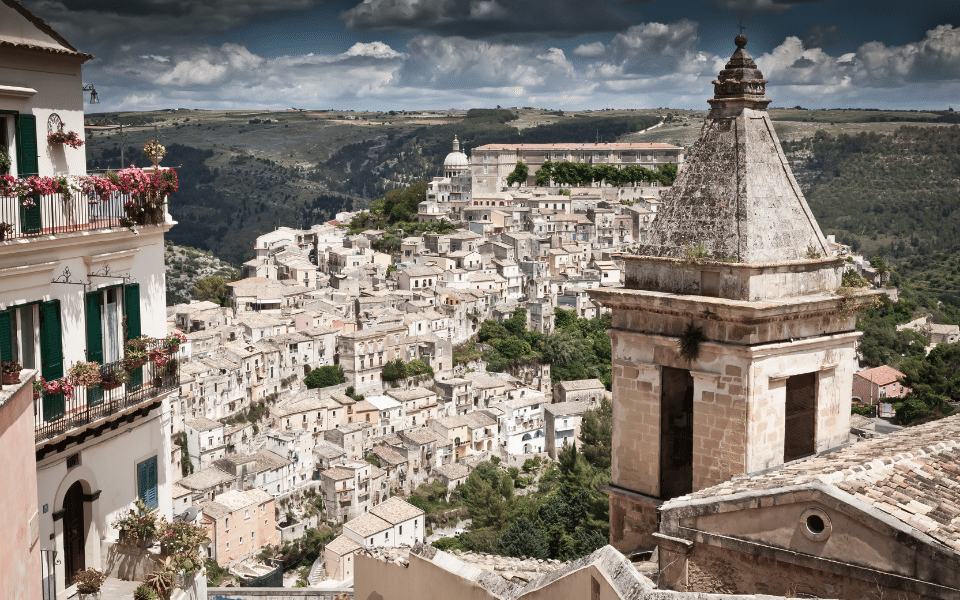 What is the most authentic Sicilian experience someone can have when travelling there?
Definitely the festivals—which are all typically religious—like the procession on Good Friday or the Patron Saint's celebration. When I arrived in Ragusa on the day of San Giorgio, my hotel was located smack in the midst of the procession's route. The locals participate, the atmosphere is full of emotion, and the evening always ends with amazing fireworks.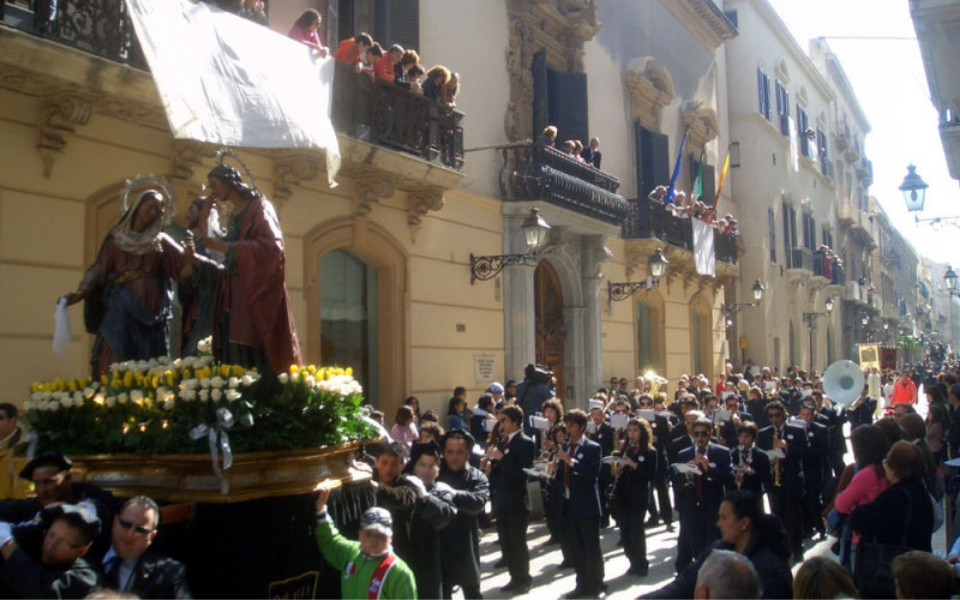 What's your favourite hotel and why?
While I did see some new and interesting properties, I will have to give the honour to Seven Rooms Villadorata in the centre of Noto (it actually has 9 rooms!). This elegant palazzo is the former residence of the prince of Villadorata and is perfectly designed. While offering that 'noble home' feeling, it also offers superb hospitality with the resourceful Giovanni.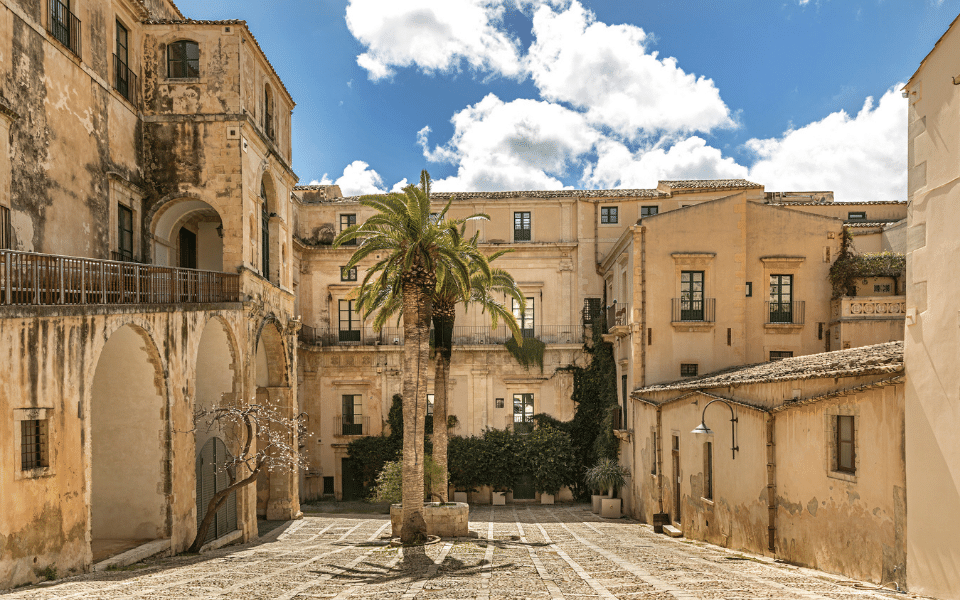 How would you describe Sicily's food scene? 
The Sicilians probably invented street food. A visit to Palermo's Ballaro or Vucciria market will have you tasting sfincione (type of pizza), fried artichokes, pannelle (fried chickpea fritters), arancini and much more. The food scene is extremely varied since each region within Sicily has its own cuisine due to the changing conquerors and culture. Trapani has its fish couscous from its 8th c. Arab past, Bronte has its pistachio pesto, and Catania has its pasta all norma (eggplant based). And don't forget its sweet tooth, with cannoli, cassata, granita and more.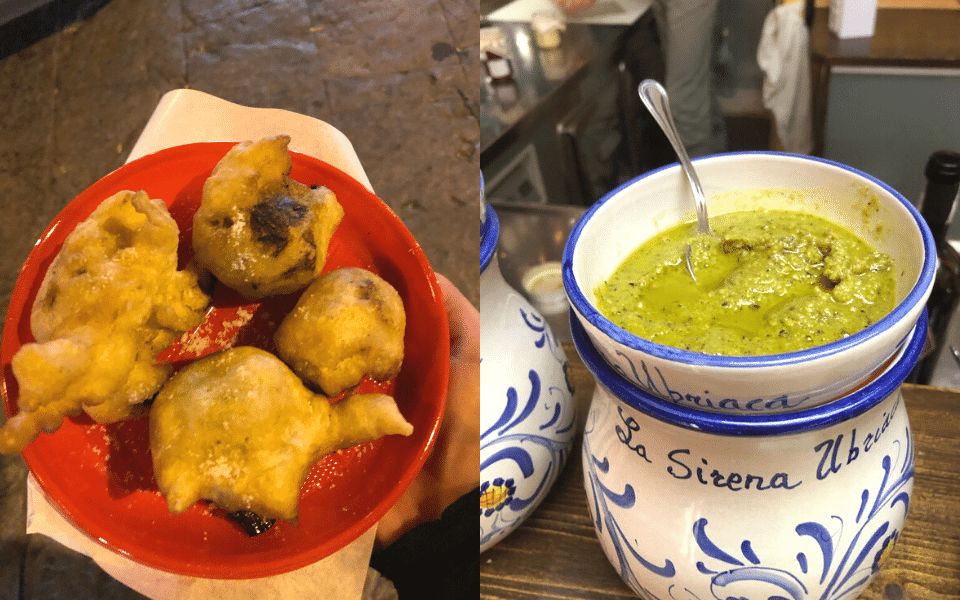 Favourite dish you ate?
Apart from the cannoli, pastries oozing with cream, almond paste and candied fruits, my favourite pasta dish was busiate (a typical pasta from Trapani). This dish is made with slices of eggplant, mint, shredded ricotta and a generous dollop of fresh ricotta. Oh, and sausage!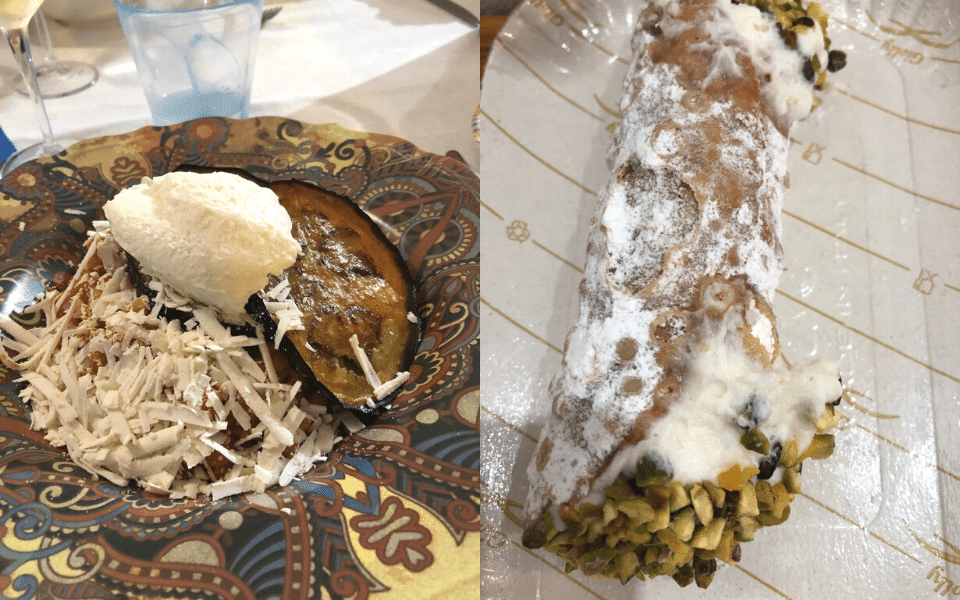 Favourite Sicilian wine?
For me, it will be a red, which tends to be quite full-bodied like the Nero d'Avola and the main red associated with Sicily. I prefer the Etna Rosso, made mostly with Nerello Mascalese, which is well balanced, structured and easy to drink! And there's something about it growing on the foothills of Mount Etna's rich volcanic soil that gives this wine a distinct taste.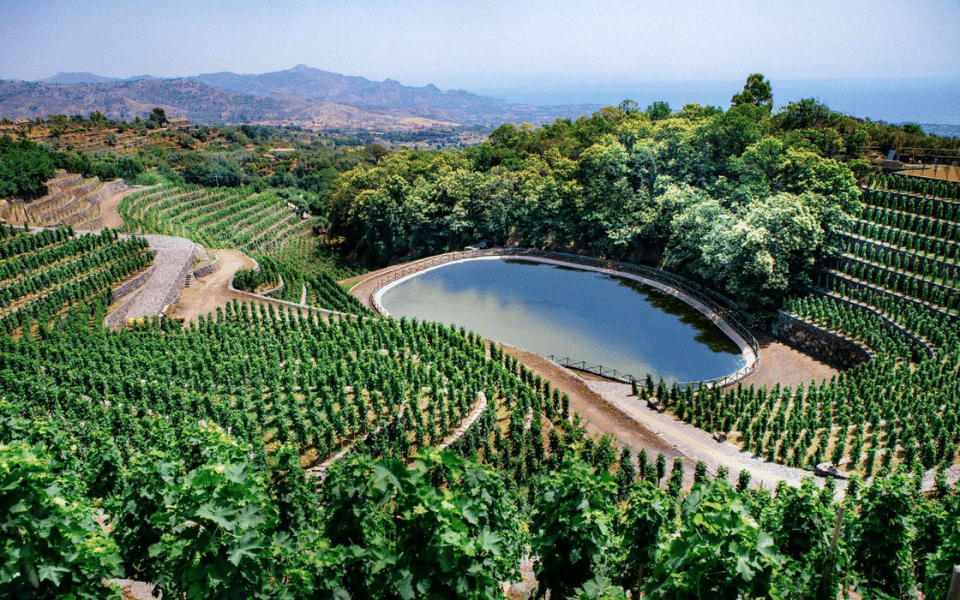 Best spot for lunch? 
It would have to involve lunch on the seaside, which makes the choices difficult with so much coastline. I love Da Nino in Letojanni below Taormina. It's an elegant classic with fresh seafood and a great wine cellar (ask to visit it!).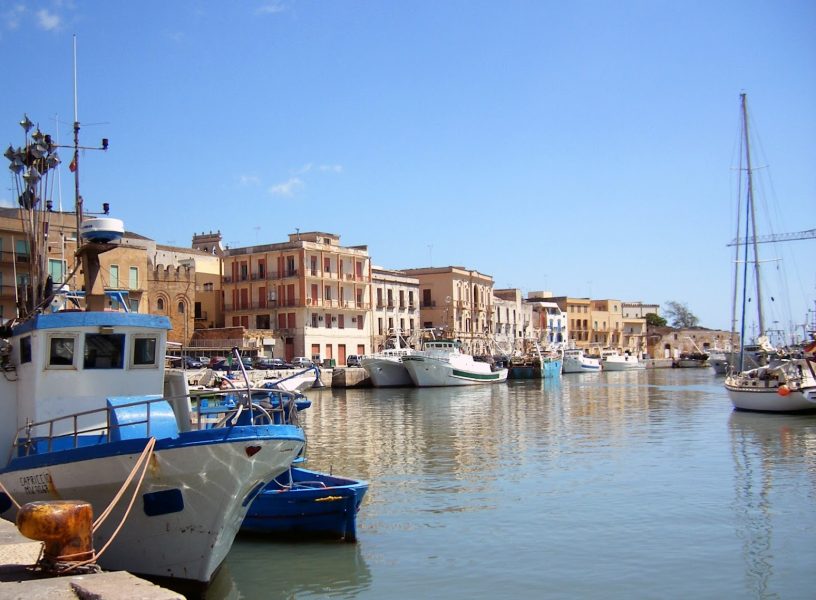 What are some of the best off-the-beaten-path attractions? 
While the villages of the Madonie Mountains seem to be from another time, I would pick the archaeological site of Pantalica with its rock tombs from 13th-8th c. BC scattered along the sides of a deep gorge. Both its historical aspect as well as its natural beauty in a verdant valley makes it a great day out. Not the easiest place to get to, but worth it especially for keen hikers.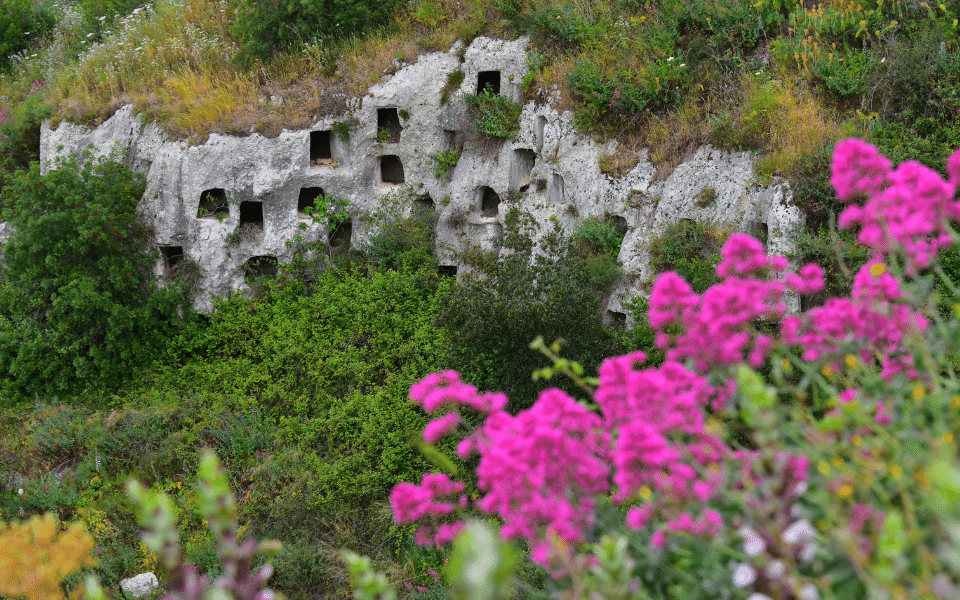 Where would you recommend visiting for the best views?
I love hiking on Mount Etna where both the views of the volcanic soil, the volcano itself and the blue sea below is hard to beat. You can also get this double view at the Belmond Timeo hotel, where both sea and volcano are captured together.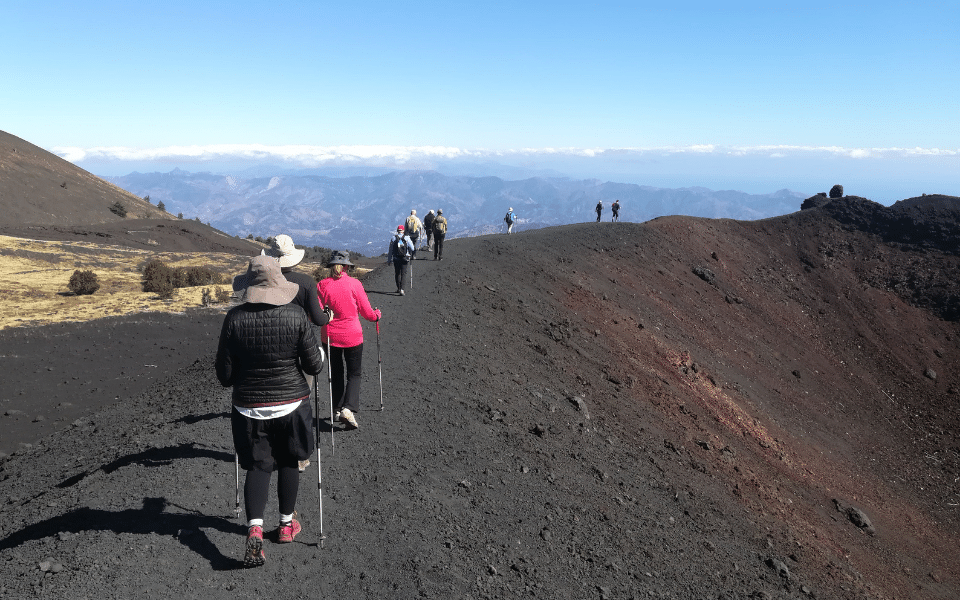 What makes Sicily so different from the rest of Italy?
Being an island, it will certainly have differences from the mainland. Its history is so rich with many ruling foreign powers such as the Greeks, Romans, Carthaginians, Arabs, Normans, Spanish, Bourbons. While few southern regions of Italy will share some of this history, it's more in your face here with the changing architecture depending on which invader controlled that particular area.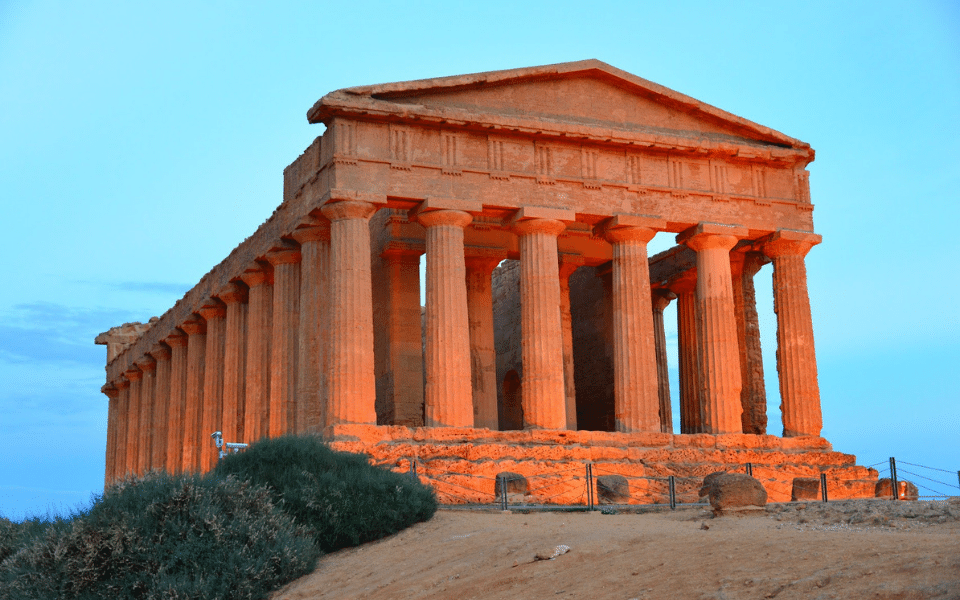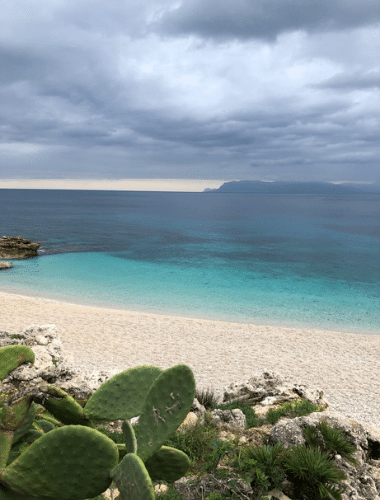 What was your favourite walk/hike you embarked on?
It was my first time hiking in Lo Zingaro nature reserve on the northwest coast in between Scopello and San Vito Lo Capo. While you can hike up on the mountain, we chose a coastal path and I and was blown away by the views of the jagged coastline, the green palms and carob trees, and the turquoise coves down at sea level where it was still possible to swim at the end of October. Most definitely unexpected!
One souvenir you can't leave Sicily without?
Food! I tend to stock up with jars of wild fennel pesto, a good supply of capers preserved in salt, and all things pistachio (pistachio flour, pistachio pesto, pistachio cream, finely chopped pistachio, etc.).
Favourite time of year to visit?
This year, I visited Sicily during the last two weeks of October and I enjoyed some warm temperatures, but I do love the spring for the flowers. I was surprised to see fields of white flowers growing from wild broccoli stems (a great pasta sauce) scattered throughout some olive groves. Add that to plenty of purple mandrakes (don't eat this!) and pink cyclamen so I got my fix of colour even in the late fall. Best to avoid July and August if possible.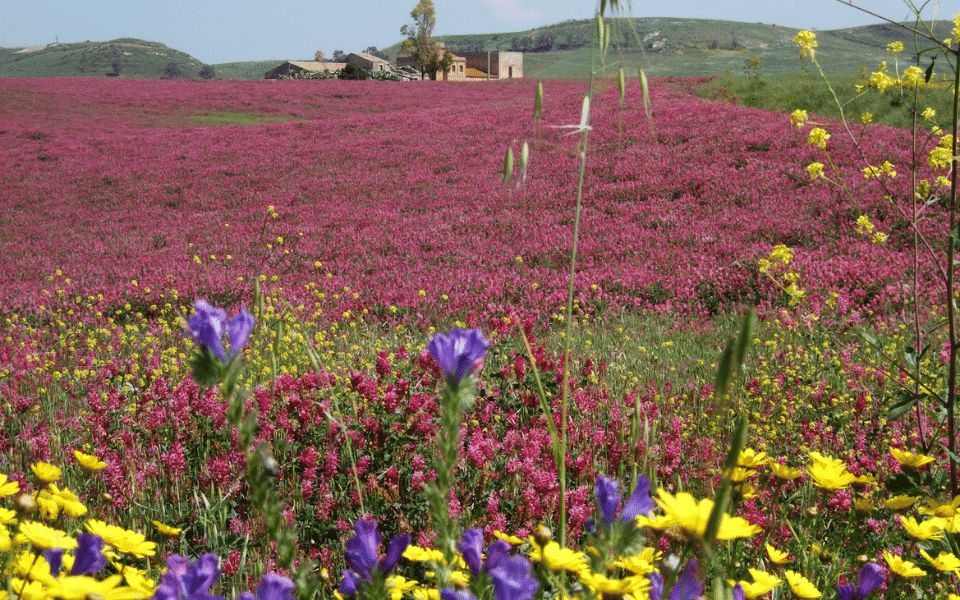 Feeling inspired to experience Sicily's rich cultural heritage, wondrous mountain vistas and some of the freshest Mediterranean cuisine you've ever tasted? Get in touch with Dana Quinn to see how she can plan your perfect trip to Italy's most fascinating island.
JOIN MORE THAN 70,000 FELLOW WANDERERS