New Trip Spotlight: Piemonte to Portofino Walking
In a country infused with jaw-dropping scenery, world-class wines, ancient architecture and life-changing cuisine, deciding on just one region to travel to in Italy can seem nearly impossible. That's why we love combining the flavours of our favourite Italian regions on a single trip that will have you savouring it all.
And just like a great Barbera and salsa alle noci (walnut sauce), Piemonte and Portofino are a match made in heaven.
In the interview below, we chatted with Experience Designer Marya Valli about the highlights that travellers can look forward to on our new Piemonte to Portofino Walking trip—an ideal combination of earthly goodness and unearthly glamour that in many ways encapsulates Italy.
---
What makes Piemonte and Portofino an ideal combination? How does each region complement the other?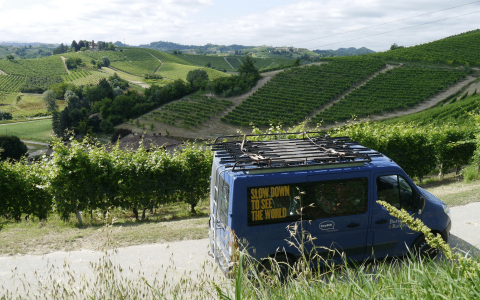 Italy is fabulous because it's like a dozen countries in one: each region has its own scenery, wines, architecture and even pasta shapes. Combining Piemonte and Liguria is almost as diverse as a journey between France and Spain!
On this trip, prepare to journey from Piemonte's rich red wines and spacious hills, sparsely dotted with historic villages, to Portofino's light crisp whites, sheer verticality of terrain and of homes cheek by jowl. Mountains and vines and castles to olive groves and the sea and chic people. Incredibly tasty food and wine to the most colourful scenery you will ever lay eyes on.
Piemonte: Our Little Secret in Italy
Piemonte is spacious and natural and intensely in touch with its roots. It's the lovingly tended vines and hazelnut orchards, the silky-coated Piemontese cattle, the living culinary traditions with just a soupçon of French influence.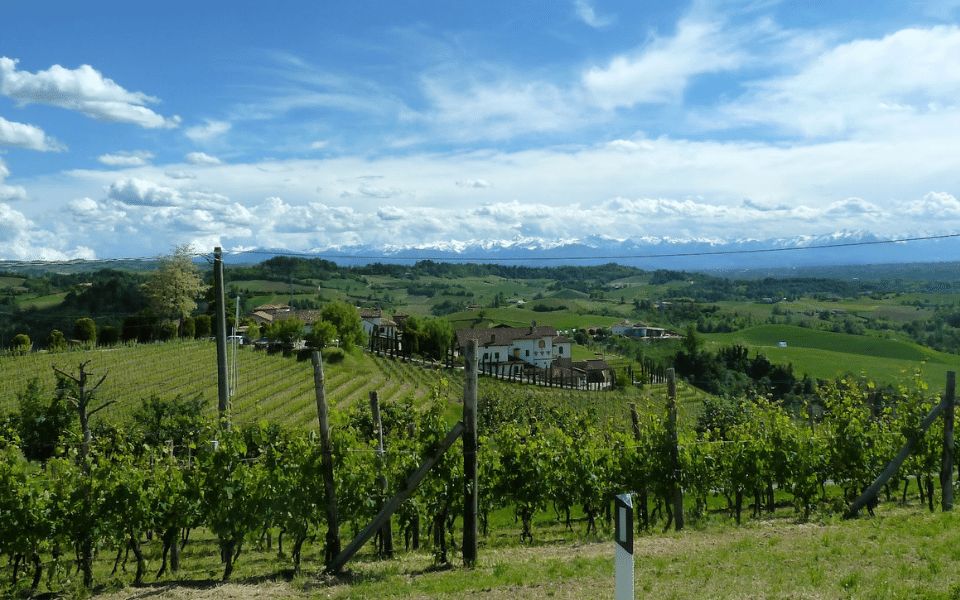 Portofino: A Gem on the Ligurian Coast
Portofino is the essence of Liguria: bright, colourful and elegant, trompe l'oeil details on homes and tide-polished pebbles making mosaics before each church.
It's the shady woods of Monte Portofino, silvery whispering olive leaves on the terraces above town, glimpses of stunning villas, the endless azure horizon, the bright green pesto coating twisted trofie pasta.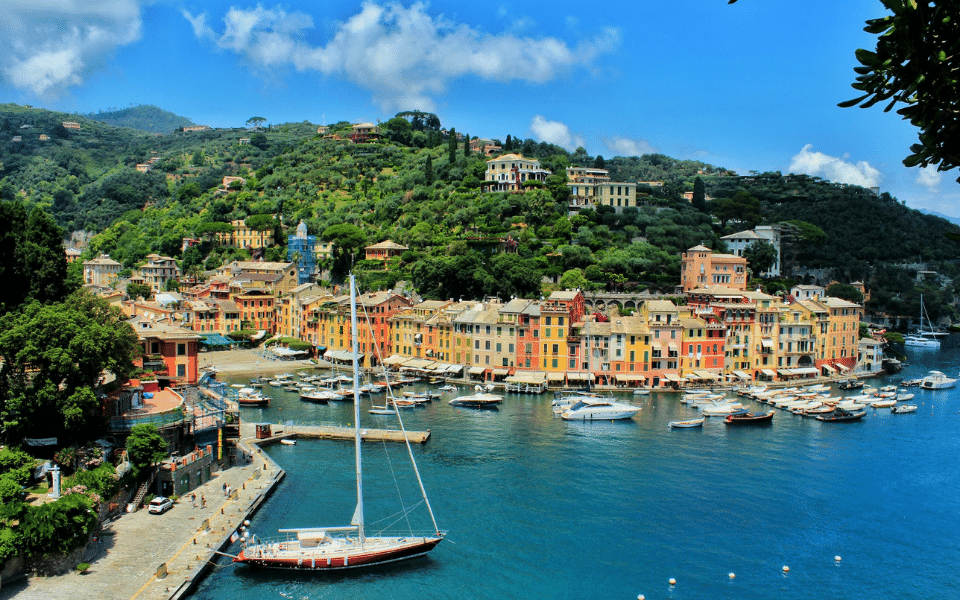 What site or cultural element are you looking forward to introducing travellers to the most in Piemonte? 
Can I pick two?  The slender brick elegance of Serralunga Castle soars to the sky and offers a marvellous view of the undulating vine-covered hills—but its passionate guide and unique history (a medieval castle which escaped fancier future renovations) set it apart. And while we know that the Roman Empire spanned Italy and beyond, somehow seeing the traces here in Piemonte—a roadbed here, a mosaic there—bring that home in an exciting way.
And Portofino?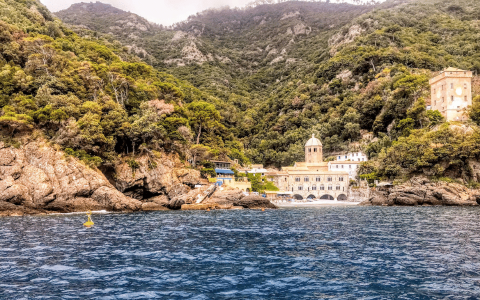 Hands down, the Abbey of San Fruttuoso. Imagining life as a contemplative monk in that tiny cove, isolated save by a steep overland path for much of the year, seemed an exercise in historical fiction until I learned that there are year-round residents of the hamlet even today, peacefully at home in every storm.
And while less specifically cultural, I think the onetime fishing villages of Camogli and of Portofino are the most picturesque sites: how did each neighbour choose the right tone of rose pink, ochre, sun-gold or pale brick walls, all united by dark-green shutters, to make such an appealing ensemble? The contrast of their slim verticality with the bright blue shore and the (nearly always) blue sky is thrilling to the eye. 
What hotel highlights can travellers look forward to on trip? 
Nothing can match the iconic Belmond Splendido in Portofino, where our rooms take in the fabulous view of the sea and village below.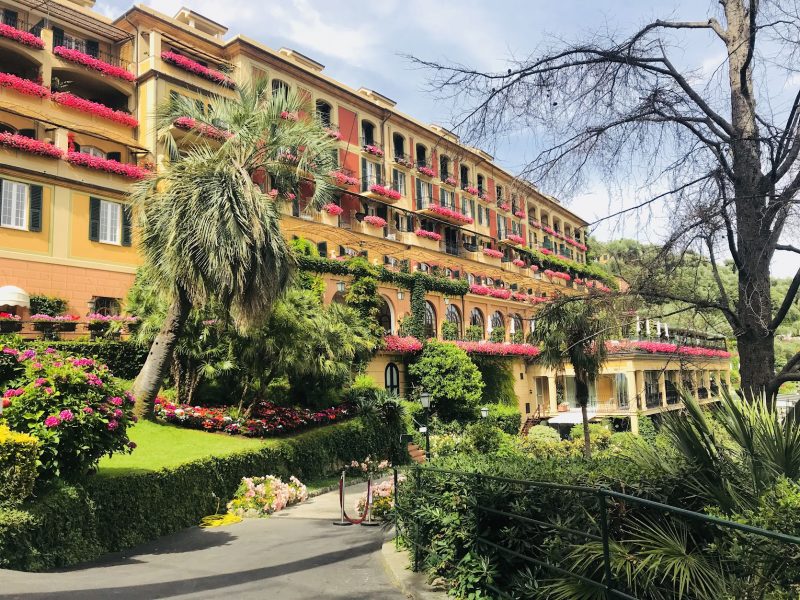 Piemonte's new Casa di Langa hotel comes close! Tucked in a quiet fringe of the Barolo Langhe, with a great view to the castles and Alps beyond, its peaceful décor, wonderfully warm service and especially its extraordinary restaurant. Packing and unpacking but once on trip is such a delight.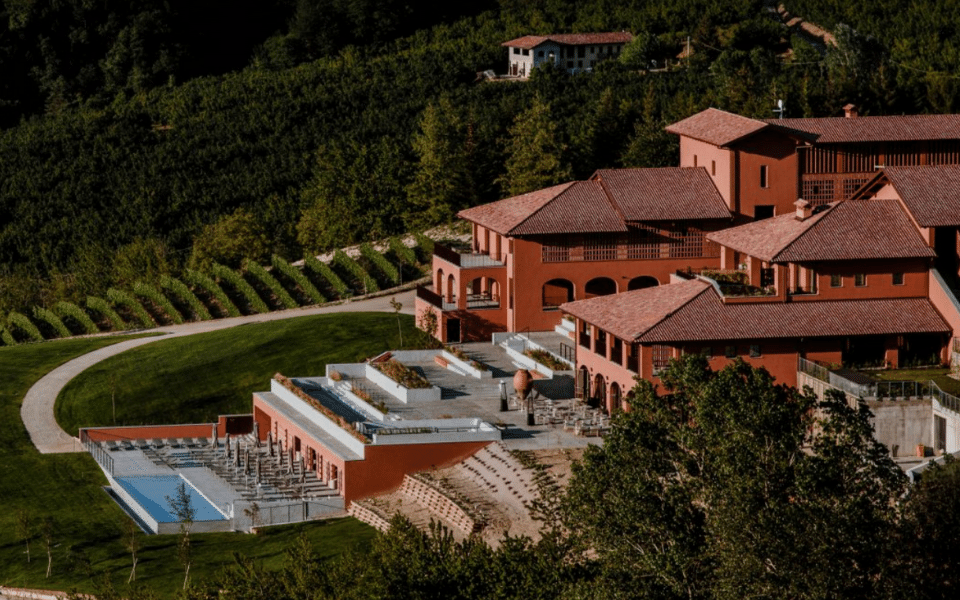 B&R trips are known for connecting travellers to our worldwide network of local friends, chefs, artisans, and more. Are there any special guests that travellers will be introduced to on this trip?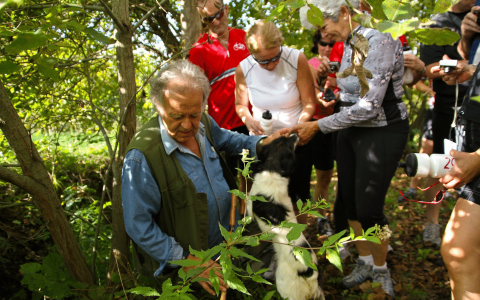 The biggest personality is probably Beppe, our friend and trifulao (truffle hunter). His twinkling blue eyes are full of mischief and he's as full of stories as his pockets are full of truffles dug up that morning.
In Portofino, we sip cocktails on the port with lively Genova native Francesca, who mixes history with gossip to spill some great stories about Portofino's origin, golden age and celebrities who call it home a few weeks a year.
A Gourmand's Paradise 
With town names like Barolo and Barbaresco, Piemonte is a wine lover's dream come true. What makes the wine in Piemonte so special?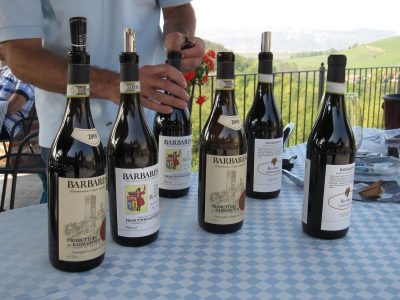 Piemontese wines are made with passion and with precision, taking their unique Nebbiolo varietal to new heights and to aromatic depths which are immensely fun to explore. Their wines do not taste international: their striking sense of place is intact, from the family-run Barolo winery we visit to the most famous labels we sample at dinners.
Piemonte and Portofino are widely known for their truffles, fresh seafood and exceptional cuisine. Are there any special food experiences that travellers can look forward to on trip? 
For sheer beauty and deliciousness, the first night's dinner at Casa di Langa's Fàula restaurant never fails to astonish. But getting your hands dirty helping to make a typical pasta lunch at a lesson might even be more fun!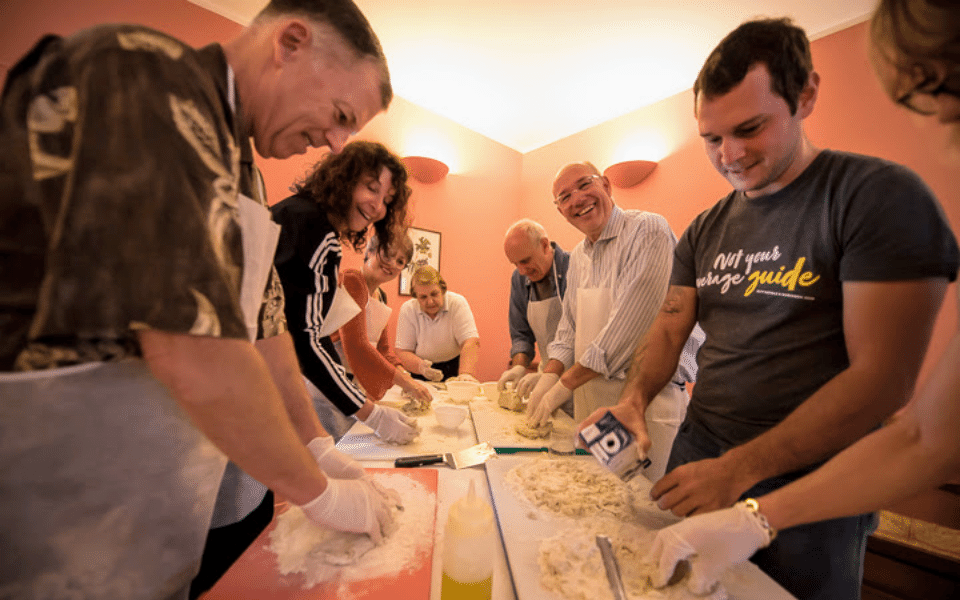 I love the free evening in Alba, where travellers can choose anything from handcrafted pizza to exquisite World Top 50 Restaurant, Piazza Duomo. Autumn trips can definitely look forward to a truffle feast one evening! And the final night sipping Bellinis or spumante on the Splendido's terrace before sitting down al fresco to fresh seafood with an unforgettable view?  That stands out.
What makes these regions interesting for active travel?
The views are never the same from one day to the next (more than the big-picture Alps on the horizon vs. Med on the horizon). There's a splendid variety of walking, from vineyard trails to gentle seaside paths, from the kind of mud which helps you understand terroir to share the walkway with strictly designer-clad jet setters. Having a friendly skipper on call to take the seaside day at your leisure makes a big difference in the trail silence.
How easy are the walks on this trip? 
They vary day by day and can be dialled down to very easy and up to challenging.
Piemonte always has steep sections (albeit with good footing), which can be skipped with a shuttle in our van. Liguria is anything but flat and yet we've found some very easy options with great grading and the fewest possible steps.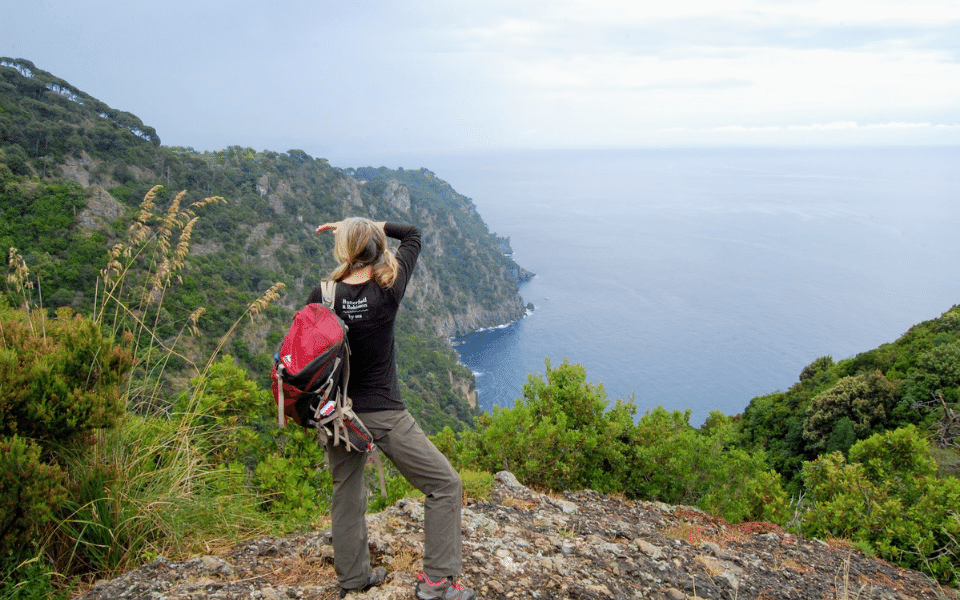 Sometimes, a B&R trip simply isn't long enough to enjoy the wonders of Italy! How can travellers extend their stay for the best vacation possible? 
Why not linger longer in Liguria? There is a reason the Cinque Terre are so famous: they really are that gorgeous, and from hidden gems to lesser-known trails, we've endless ideas to make your stay there special.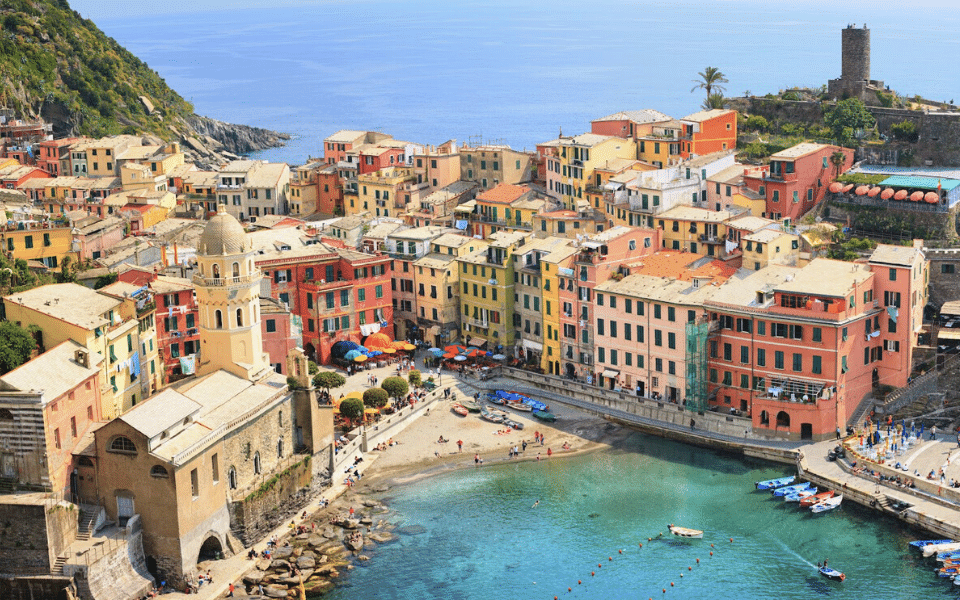 Feeling inspired to savour some of the best meals, wines, views and hotels of your life? Learn more about our Piemonte to Portofino Walking trip here and get in touch with Marya to start planning.
JOIN MORE THAN 70,000 FELLOW WANDERERS