Sustainable Cuisine in Northern Italy: In Conversation with Michelin-starred Chef Norbert Niederkofler
B&R Experience Designer and Dolomites Expert Georgia Yuill chats with Michelin-starred Chef Norbert Niederkofler, whose restaurants include the St. Hubertus at Aman-partnered Hotel Rosa Alpina, and AlpiNN, a futuristic destination perched in the Dolomites mountains.
---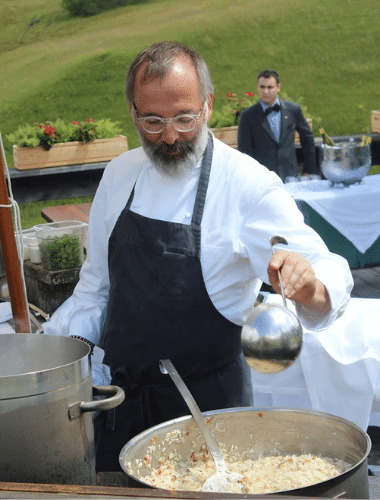 One of the very best aspects of designing trips is meeting and working with the many fascinating people who join us to share their expertise and engage our travellers with their stories and what drives them.
Since launching Rosa Alpina's St. Hubertus restaurant with the Pizzinini family in 1996, Chef Norbert Niederkofler has been a wonderful host to hundreds of B&R travellers. I had the pleasure of meeting Norbert that first year he set up his kitchen, and while it's been impressive to witness the steady accumulation of Michelin stars awarded in the years since, it's his unrelenting energy to evolve and his natural humility that I think best describes him.
Norbert is a pioneer of sustainability, which you'll learn is a consistent theme throughout all of his projects and practices. And whether welcoming us into his kitchen prior to a sensational multi-course meal in St. Hubertus or surprising our travellers during a private barbecue at the Rosa Alpina mountain hut, Norbert has always generously shared his time and his culinary passion.
Georgia: Norbert, thank you very much for joining us today. We're excited to be chatting with you, especially given your busy schedule and the many projects that you have on the go, including a new cookbook. For those less familiar with your history, can you tell us a bit about your background?
Norbert: My name is Norbert Niederkofler. I was born in a small valley in the most northern part of Italy and I was travelling around the world for around 15 years, working as a chef in the US, the UK, Switzerland, Germany, Austria and France and getting a lot of experience with international cuisine. This was before Rosa Alpina. At Rosa Alpina, we started in 2008 with the new concept called "Cook the Mountain." In 2007 we were the first restaurant in the northern part of Italy awarded with 2 Michelin stars, but it was a totally different time of cuisine. We were doing international dishes and flying in products from all over the world.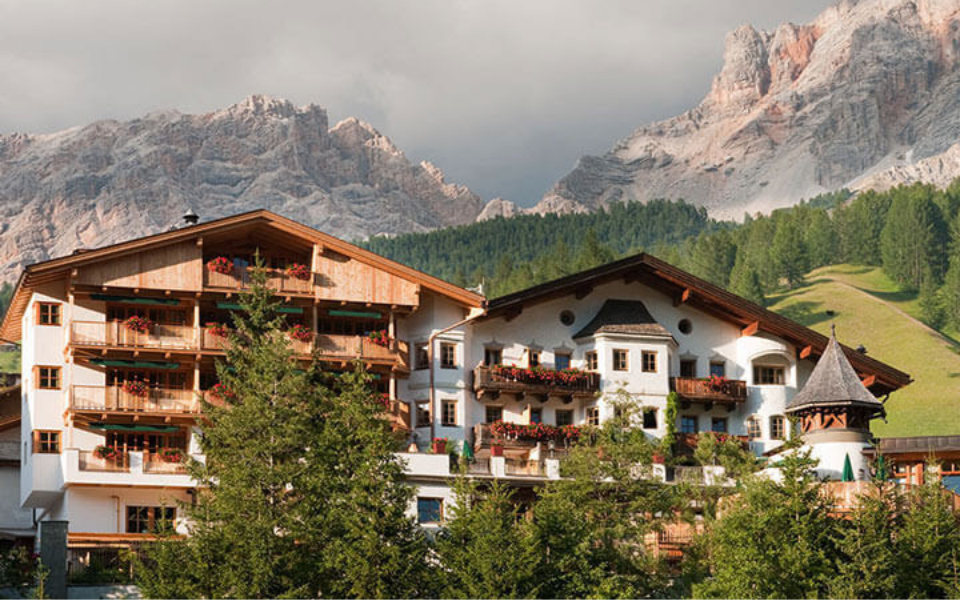 Georgia: After achieving that second Michelin star in 2007, you took what many would consider a big risk in 2008. Can you tell us about how you expanded your team beyond the St. Hubertus kitchen and the change in direction you took in your "Cook the Mountain" culinary philosophy?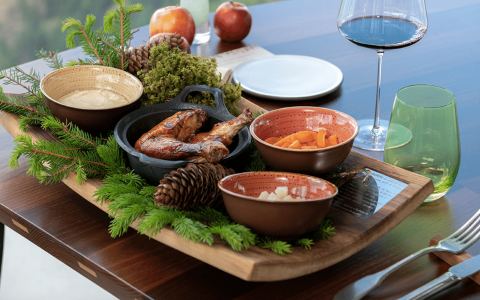 Norbert: 2008 was a big change for me because we started to only work with local products. We decided to work with local farmers and it was a huge amount of work to grow everything and to make people understand what we really wanted to do. We did this was because we realized it made no sense to have people fly here from all over the world and give them the exact same food they can have in New York, Tokyo, Copenhagen, Peru etc. and so that's why we decided to work with local products.
Georgia: That risk and the hard work undertaken was definitely acknowledged and rewarded, because in 2017, having committed to this highly sustainable approach, you were awarded a prestigious 3rd Michelin star. Cultivating only what the territory offers no doubt has certain limitations. Since all of St. Hubertus' vegetables and herbs are all freshly grown and never from a greenhouse, what challenges arise from this somewhat uncontrolled production and supply?
Norbert: The big challenge for us was to learn for ourselves how to deal with this new concept. It took me around five years to build up a supply chain with 50 farmers working directly for us and no middle man. And the criteria was very tight. We are not using any olive oil, citrus or greenhouses. We only use products from local farmers, and especially with meat, we are using the entire product so there is a "no waste" concept, which is very important. The biggest challenge with this is how we've had to go about organization and planning. In the winter, we do the planning for the entire next year. We have to meet with our producers to tell them exactly what we need. We have to tell the vegetable farmers exactly what they have to grow and we have to see what nature gives us. [We have to utilize conservation techniques like fermentation and properly storing products to fill out the storage room for winter, otherwise, we'll run out of vegetables]. And it's the same thing with the meat, we buy from nose-to-tail and use the entire product. This is what "Cook the Mountain" is all about. We realized we're going much further: it's not just a food concept, it's about preserving our culture with old techniques.
Georgia: That's an impressive commitment to your partners and a remarkable commitment to sustainability. It's often a surprise to our travellers to encounter such a rich blend of cultures during their time in the Dolomites. What should travellers know about the territory and cuisine of the Alto Adige before visiting?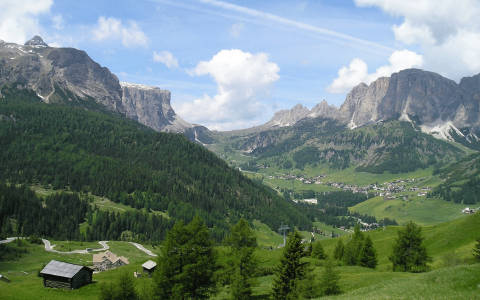 Norbert: Travelling to the Dolomites is a unique experience. First of all, we have some of the most beautiful mountains in the world. Then, we're located in the northern part of Italy and we used to be Austrian until 1918. After WW1, we came from Austria to Italy, so the culture is different, especially in the cuisine. We have lots of Austro-Hungarian cultures so that's why it's completely different from the Italian mentality and the Italian way of living. The fun thing about it is in the last years, the next generations after WW1 has started to include more of an Italian way of living, so it's is totally different and unique.
Georgia: It is most definitely unique and brings an unexpected yet welcomed dimension to the visitor's experience. You're clearly comfortable with experimentation and innovation as evidenced over your career. In many ways, you're as much of an artist as you are a chef. Tell us about AlpiNN, the latest dining venue you've created at 2,275 metres where "Cook the Mountain" can be experienced on the Dolomites Kronplatz mountain top.
Norbert: We started with St. Hubertus at Rosa Alpina, but then we realized "Cook the Mountain" is not just about the food, it's an entire culture. So we opened up AlpiNN, a fantastic project because we decided to work with a designer. The goal was really to offer "mountain cuisine" in a "mountain home." So now we have AlpiNN, home of "Cook the Mountain."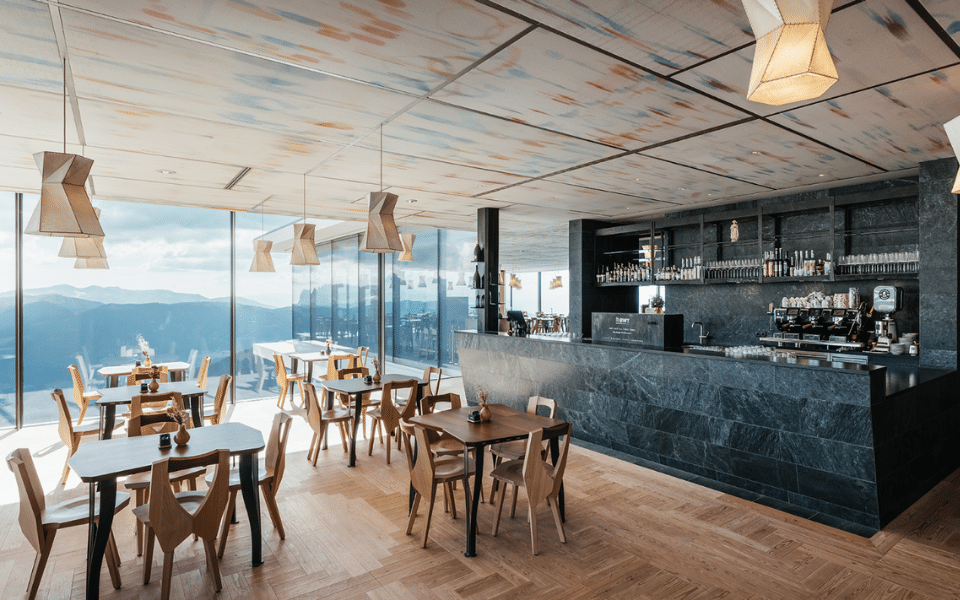 The entire design was done by Martino Gamper, he's a very famous designer from Alto Adige who lives in London and became famous with a project called 100 Chairs in 100 Days and Its 100 Ways. We asked him to design AlpiNN but with the philosophy of "Cook the Mountain." [He was asked to use the criteria of "Cook the Mountain" and use local products in the design of AlpiNN]. And now from 2,275 metres over sea level, you can point a finger and you can tell that the handicraft comes from there, the products come from there, the root comes from there, the stone comes from there. So it's the same concept as we did with the cuisine—it's very complex and unique, and it's probably the only restaurant in the world done this way. From the cuisine to the design.

Georgia: It truly is a remarkable setting as some of our travellers discovered last season during a surprise visit to the Messner Mountain Museum. They had the great fortune of meeting legendary mountaineer Reinhold Messner and were then treated to a superb lunch with you at Alpine. In fact, those were especially lucky travellers as they met you again over an aperitivo in your kitchen prior to dinner at St. Hubertus during a fantastic stay they had at the Rosa Alpina. As I mentioned earlier, you're always active and creating. Can you tell us about your upcoming release?
Norbert: A huge project is coming now and it's a new cookbook called Cook the Mountain: The Nature Around You. We're putting everything we've been doing since 2008 and all of our knowledge together in a coffee table book which will be 400 pages, all printed on apple paper and the outside is going to consist of apple skin, so it's 100% sustainable. It's all printed in Alto Adige, the printing company is from this area. We will have this book in three languages: German, Italian and English. We will tell stories, my wife is writing all of the stories about the farmers and family life so we can really show what we did.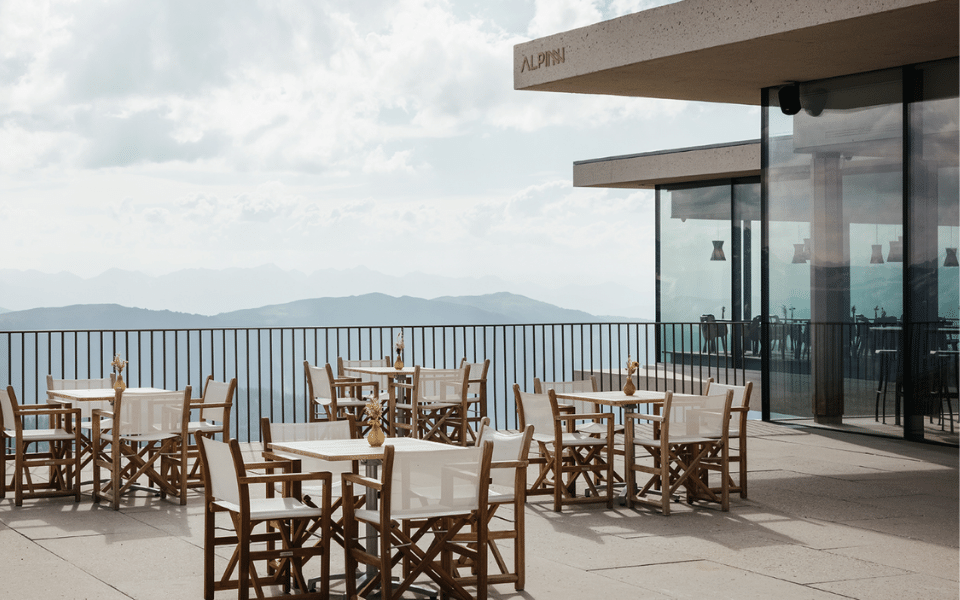 Georgia: It really is an incredible collection of your work and is beautifully presented. As our conversation comes to a close, can you share with us a few regional insights to aid people's travel daydreams?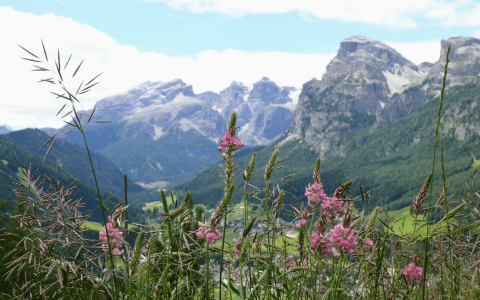 Norbert: Alto Adige is a very unique place because there are a lot of things to do year-round, especially for families. Spring is beautiful because you have great hikes and can see flowers, so it's interesting to walk outside during this time. Summer is great for climbing and hiking, you can go paragliding and biking. It's a very protected and safe area because it's all very small and handled in a very good way. We speak three languages in this area, one part we have the German language which is about 60% of the people. 30% of the people speak the mother language Italian. Then we have an interesting language in the area of the Dolomites which is Latin, an old Romance language that's still spoken here and learned in schools. So you have three different types of communities living together.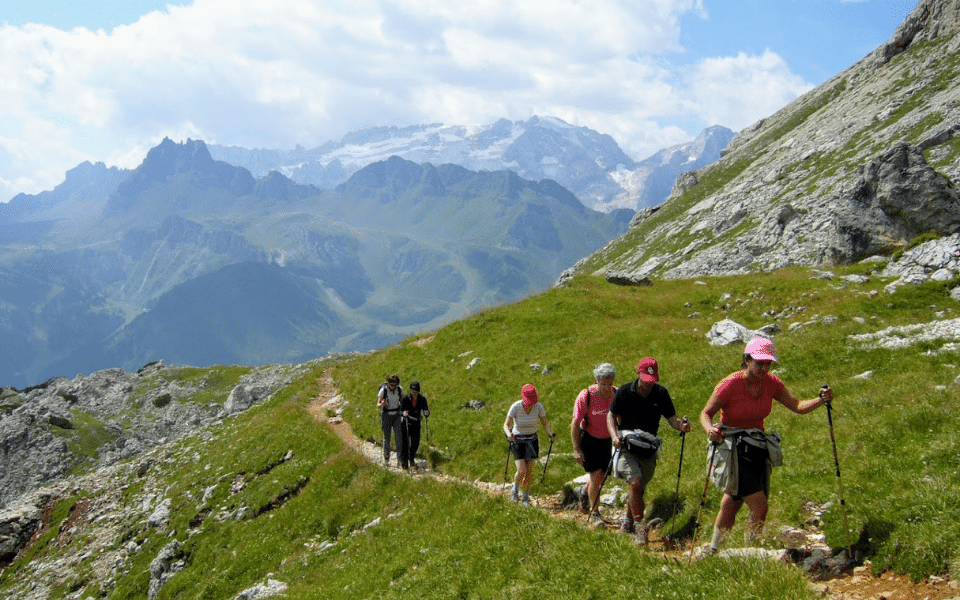 Georgia: You touched on how it's possible to be active throughout the year. What would you consider to be your favourite season in the Dolomites and why?
Norbert: It's very difficult to say because every season has really beautiful things about them. In the winter you can go skiing or snowshoe walking. Spring for me is one of the most impressive and beautiful seasons because you see how everything starts to grow. Nature awakes and really brings different colours, but every part of the year is beautiful. For me, one of my favourite moments in the year is autumn, especially September and October, because you have such beautiful colours and landscapes that you can see with a clear sky. It's fantastic and very unique.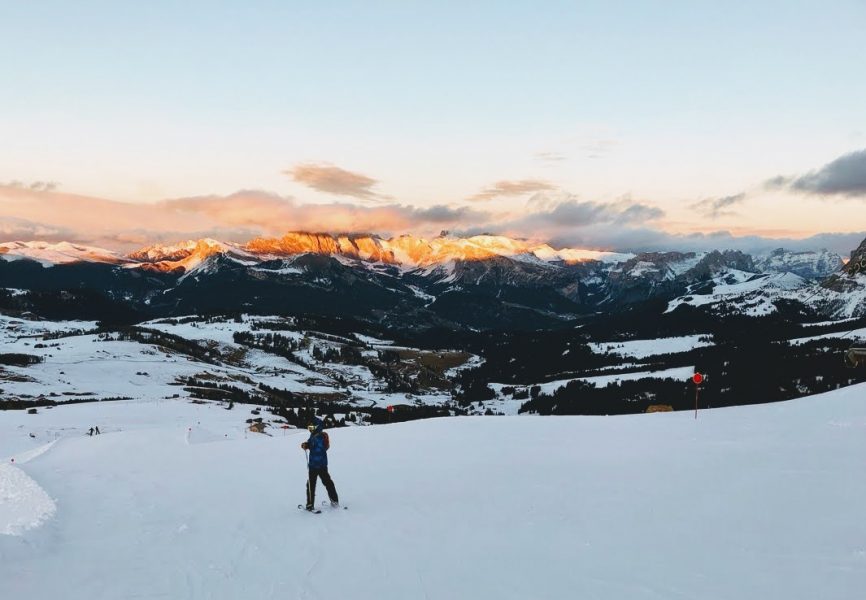 Georgia: Many thanks for joining us today Norbert. It's always a treat to learn what you're up to as it's certain to be cutting edge and exemplifies your always generous approach to life. It was great meeting up with you at Alpine last spring and I look forward to our next encounter whether on a mountain top or in the valley at the Rosa Alpina. In the meantime, very warm wishes to you, Christine and your young lads.
If you're feeling inspired to experience the Dolomites for yourself and enjoy Chef Norbert Niederkofler's alpine cuisine at one of his many Michelin-starred restaurants, get in touch with Georgia to see how she can craft your perfect trip to the Dolomites.
JOIN MORE THAN 70,000 FELLOW WANDERERS