Things to See and Do in the Dolomites
The best things to see and do in the Dolomites
Beautiful Bolzano (also known as 'Bozen' to German speakers), one of the top-ranked places in Italy to live, is abundant in so many things: fresh alpine air, soaring peaks, mountain valleys, and pure, unspoiled nature. Here in this little town of 100,000 people, you'll find the gateway to the Italian Alps; the Dolomites being recognized as a UNESCO World Heritage site.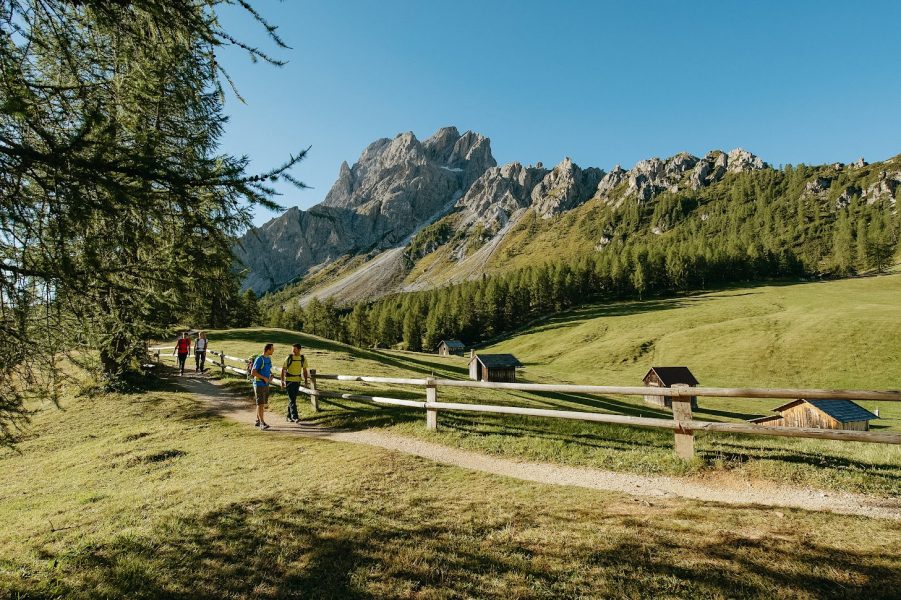 This region in the South Tyrol is a fascinating confluence of cultures: owing to its southern Alpine location on the border of Italy and Austria, you'll find three official languages spoken here: Italian, German and Ladin (the local dialect of the Val Badia region – just one of five small areas in the world where people speak it).
In this corner of the Alps, nature is the star of the show; embrace it to get the most out of your visit. Here are some of my favourite things to see, do, and eat in town.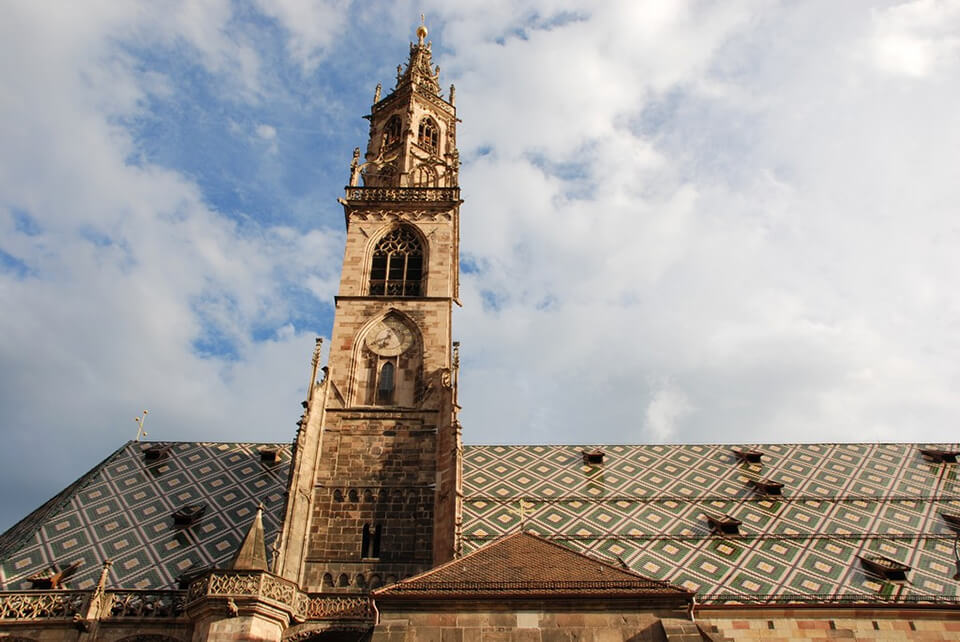 Things to Do
One of the most famous men in the world 'lives' here: the Copper Age mummy also known as Ötzi the Iceman. He lived over 5,300 years ago (that's older than the Egyptian pyramids!), and is possibly the world's oldest 'cold case' file, as the forensics on his body indicate he was murdered. A fascinating museum, you can view the iceman's preserved remains here and learn more about the life he led.
This contemporary art museum is a modern cube sheathed in glass and metal, set along the banks of the River Talvera. Inside, you'll discover over 4,500 works from international artists. The Museion also overlooks the spectacular peaks of the Rosengarten massif, another (albeit natural) work of art of its own. Many of the recent acquisitions by the museum are focused on contemporary sculpture.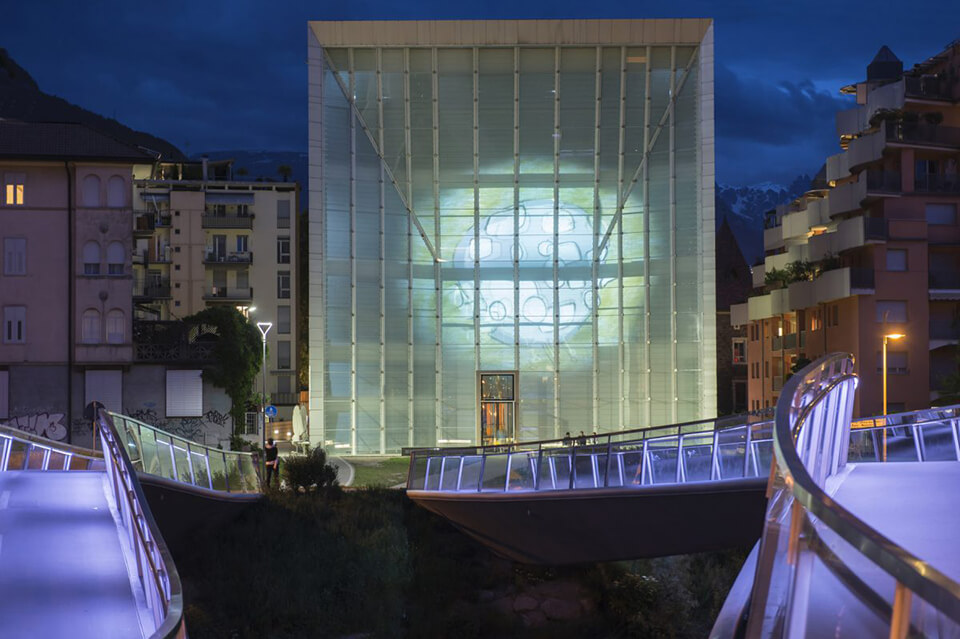 A medieval castle fortification famous for its lovely literary frescoes, Runkelstein Castle was first built in 1237. It received its most lauded upgrades from the Vintler brothers, wealthy merchants with high-flying connections with the Count of Tyrol, Leopold III (and the Duke of Austria). The frescoes highlight characters from as King Arthur's court, the ill-fated lovers Tristan and Isolde, and more. Getting here is simple: it's a short taxi ride away from the historic town centre.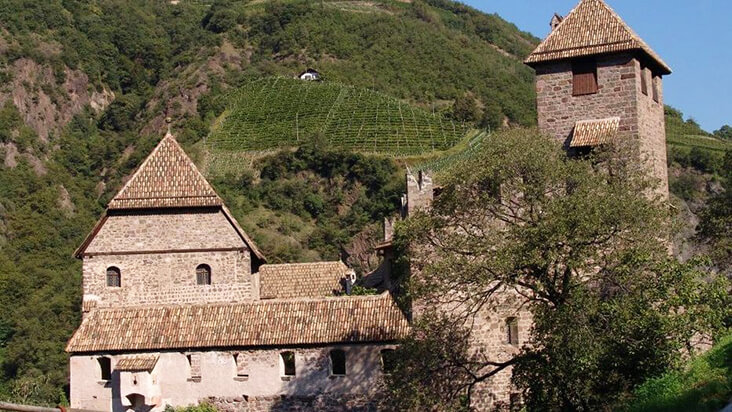 Old-School Pharmacy 
Farmacia Madonna Apotheke has been dispensing drugs since the 15thC, and in my opinion, is one of the most beautiful historic pharmacies in all of Italy. Go to buy some aspirin, or to simply enjoy the frescoes and statuary. Take the staircase on the left to discover castle relics. It's worth the visit for an experience you're unlikely to encounter anywhere else.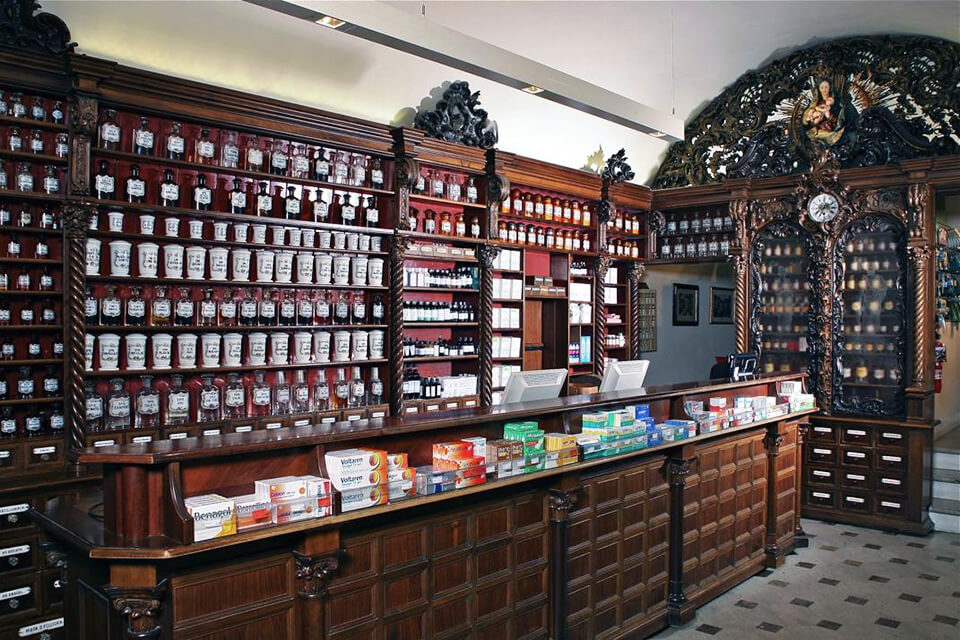 Loacker: A Local Legend
In 1925, the confectioner Alfons Loacker founded a business in Bolzano, internationally famed today for its chocolate wafer biscuits, still produced in the Tyrol. Visit the Loacker shop/cafe at Piazza Walther to buy delicious edible souvenirs.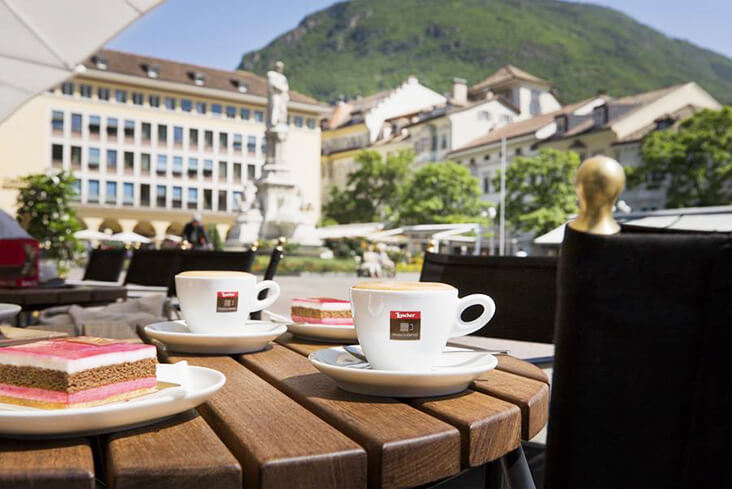 Fresh Finds
The Pur Südtirol shop features the best of South Tyrol's local produce. This beautiful shop, adhering to the tenets of the Slow Food movement, has everything, from pretzels and pastries to a wine bar. Don't miss out on the region's famous 'speck' cured ham. It's the ideal place to sit with a morning coffee and pastry, or to stock up on incredible regional presents for your foodie friends, or stage an impromptu picnic amongst the scenery.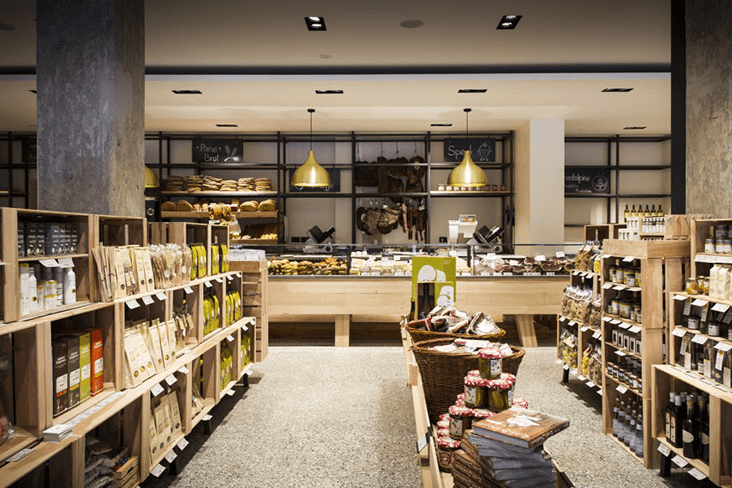 Market in Piazza delle Erbe
Participate in the local tradition and pleasure of a daily market, with its attendant sights, smells, and tastes. On daily (except for Saturday afternoons and Sundays), the piazza is home to a bustling fruit and vegetable market, where you can get an eyeful of the region's fresh produce, in addition to flowers, breads, nuts, and spices.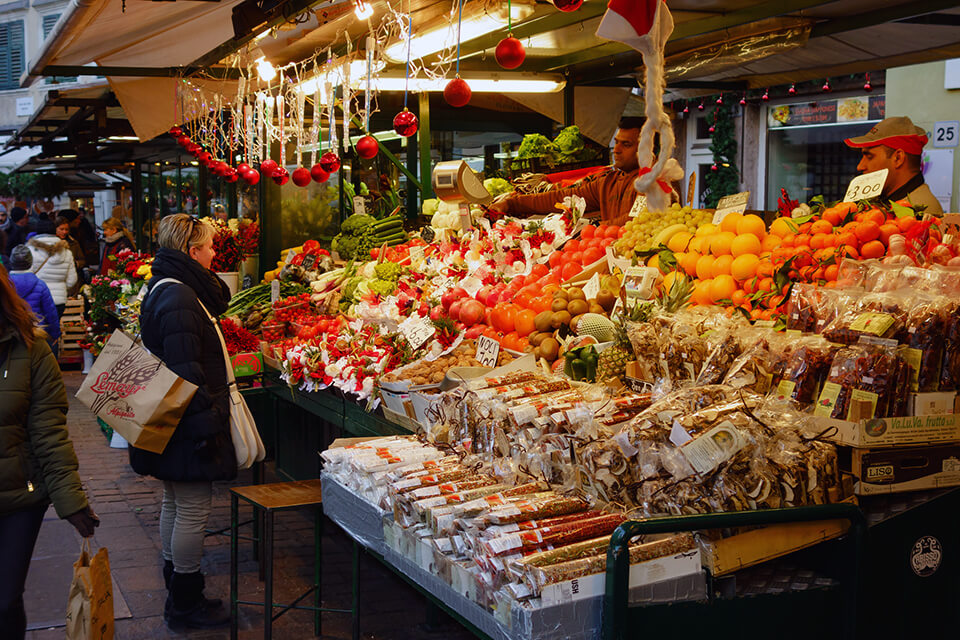 Reach New Heights
The Dolomites' stunning peaks have drawn foreign mountaineers for centuries. On our Dolomites Family Adventure, join us as we take in the silence of the trails, the dramatic, serrated mountain peaks dotting the scenery, and the warm, understated local hospitality.
DETAILED ITINERARY
Where to Eat
The name says it all: if you're in the mood for Italian, head here for a wide selection of favourites.  This informal market-style restaurant has several indoor dining levels (as well as an outdoor terrace) that profile fresh Italian ingredients. Whether you're in the mood for wine and cocktails, pizza, pasta, risotto, meat and fish dishes, or the occasional burger, you'll find it here.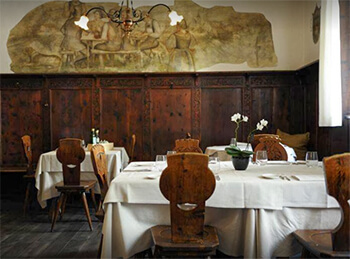 Set in a home that dates back to the 13thC, this restaurant focuses on Tyrolean cuisine, offset against surprisingly modern flavours and unusual pairings that work on the palate (like a prawn burger with kumquat condiments).
But if you're looking for traditional, you'll get it here too (think Alpine cheese and locally foraged herbs and game). A staggering wine selection of more than 1,000 labels to discover doesn't hurt, either.
Tradition is king at the Voegele, which means 'little bird'. Open since at least the year 1277 (where it received some good press), this local institution is a mainstay. Secret meetings between conspirators took place here during the Second World War, and even Goethe himself ate here in his day. You'll find a place for an easy casual lunch or dinner, as the menu is packed with hearty local specialties such as potato fritters, just like your Tyrolean grandmother used to make.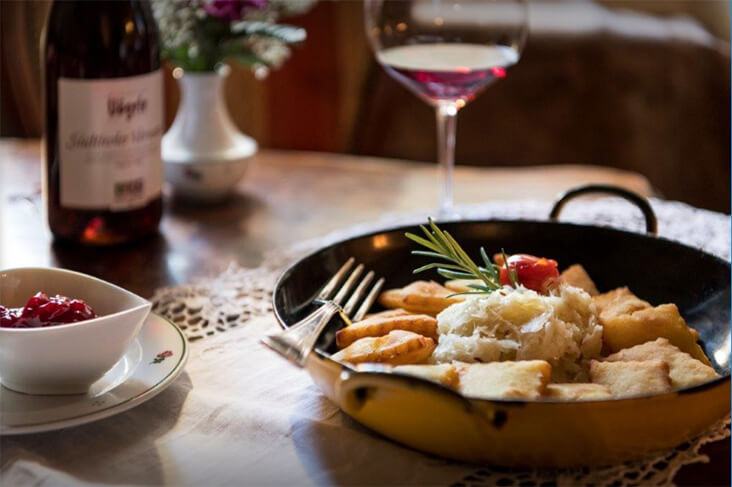 It's all about local beer here at this modern brewhouse, complete with beer garden and indoor seating. The building dates from 1404, and has seen life as a wine tavern, an artists' salon and residence; it barely survived heavy bombing in the Second World War. Today, you can sample some of the local brews, order a burger or experience unpretentious Tyrolean fare here. There are menus in English and English-speaking staff on hand, so not to worry!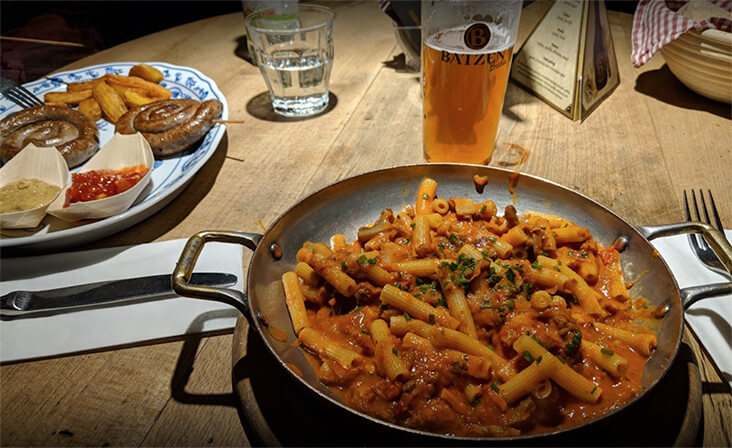 Enjoy casual and regional favourites at this cozy birreria, complete with a dozen local varieties to choose from. If the weather is beautiful, go for the outdoor terrace! Rich and earthy Tyrolean favourites like noodles, risotto, dumplings and venison abound, in addition to typical Mediterranean flavours. If you're unsure what to order, choose a set menu to get a feel for the regional cuisine.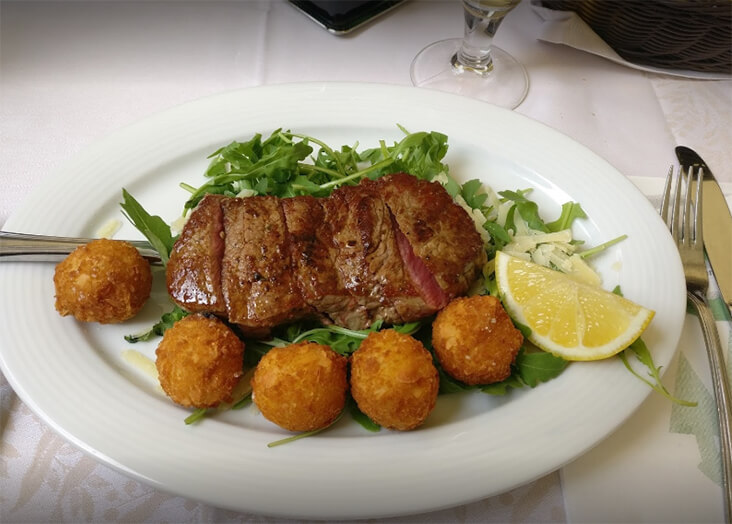 Just steps from the main square, this elegant and formal restaurant, ideal for dinner, offers up refined cuisine with a modern take on Southern Tyrolean flavours thanks to Sardinian-born chef Claudio Melis. Try the filled pastas or rustic flavours of the region, but don't be surprised to see grilled octopus and the occasional sashimi dish.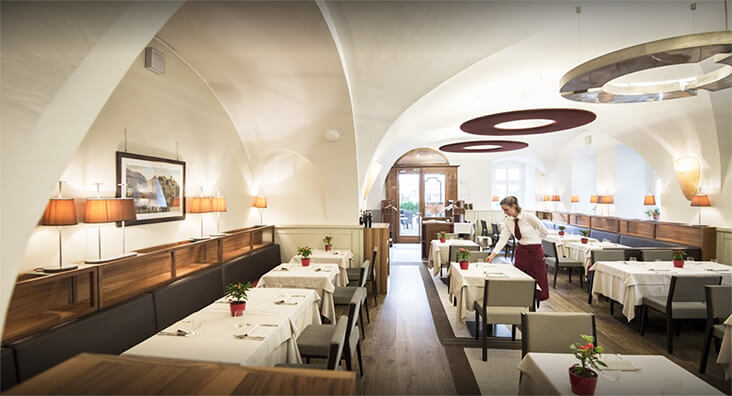 Where to Stay:
Castel Hörtenberg: The Metropolitan Oasis
Castel Hörtenberg is a beautiful historic property that exudes a sense of timelessness. Situated in one of Bolzano's oldest neighbourhoods, it stands as a testament to the city's rich heritage. After a day of immersing yourself in the wonders of Bolzano, whether on foot or by pedalling one of the hotel's provided e-bikes, the property beckons with its beautiful garden, outdoor pool, spa and intriguing cantina. This space holds a certain air of mystery, inviting travellers to explore its storied past while enjoying the finest local wines and cuisine.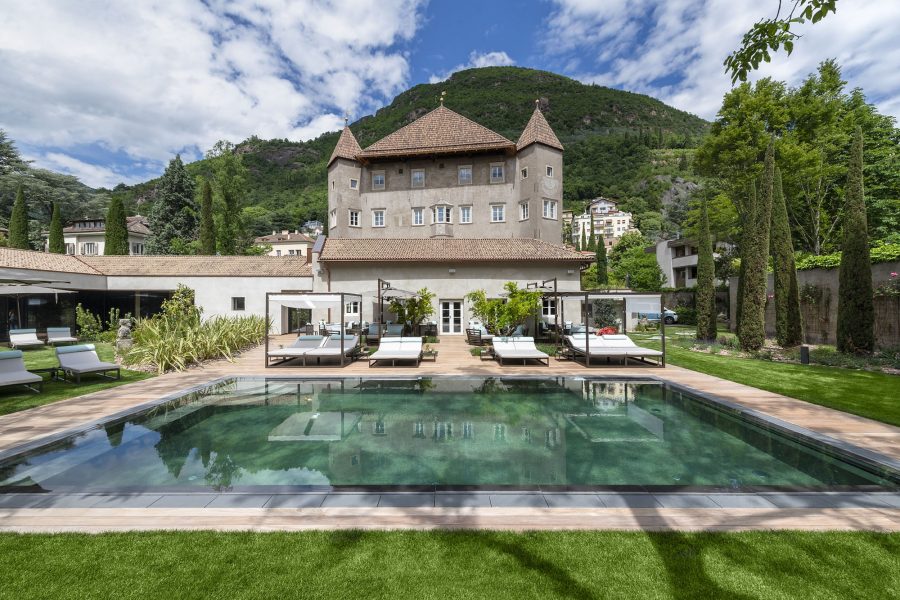 Hotel Greif: Artistic and Intimate
It's always difficult to strike the right balance between tradition and modernity, but the 33-room boutique Hotel Greif gets it just right: this centuries-old guesthouse has been reimagined. Its classic and stately exterior gives way to a contemporary interior: no suite is the same, as each is custom-designed by a different artist. With an excellent location right on Bolzano's main square, you can take advantage of the rooftop lounge while admiring your surroundings.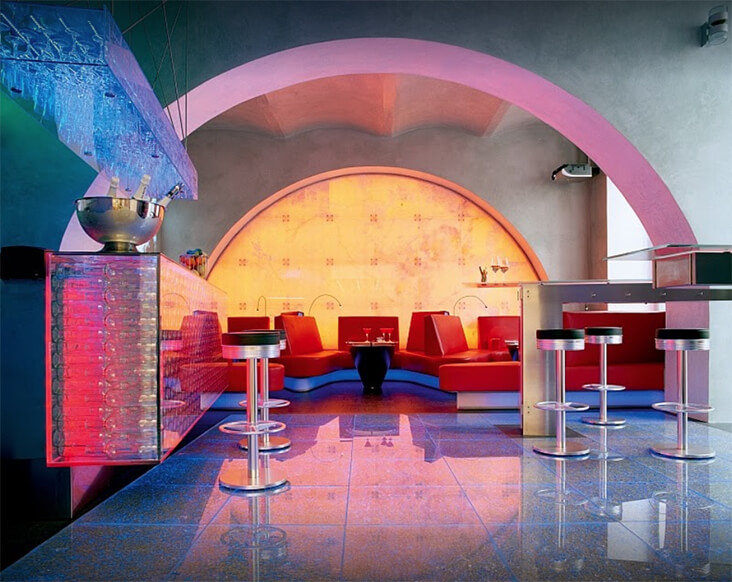 Parkhotel Laurin: The Grand Dame
Across from the Greif, its sister property is a larger, more lively affair, and a hub of art and culture in the town. This historic hotel first opened in 1910 and has hosted Austrian and German royalty since its very beginning. Since updated, you'll find a multitude of events on its calendar, including Sunday brunch, live piano music, and anything from traditional orchestra to DJs and more. Rooms and public spaces alike are decorated with over 200 original artworks from the 20thC.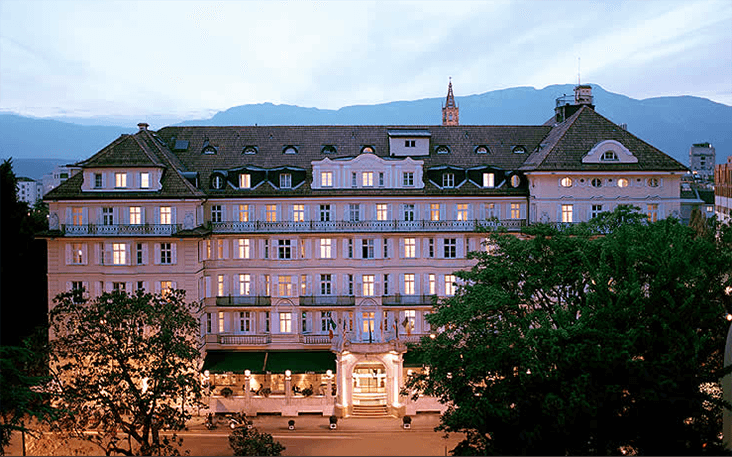 JOIN MORE THAN 70,000 FELLOW WANDERERS