Take on a Challenge on the White Roads of Tuscany
We chatted with B&R guide Edoardo Bausani about what travellers can look forward to on the newest edition of our Challenging trip series, Limited Edition White Roads of Tuscany.
---
Experiencing quintessential backcountry in Italy means taking the paths less travelled. And while we've been traversing through Tuscany for decades, this Limited Edition departure explores a special side of the region that few travellers see.
The dusty white, hard-packed roads of the Strade Bianche have quickly gained recognition as one of the most epic cycling races in the world, and naturally, we had to find the best way to immerse our travellers in this beautiful stretch of Siena. Where cypress-lined roads lead to old family farms, classic Chianti vineyards and exclusive landscapes that can only be accessed on two wheels.
Below we caught up with B&R guide Edoardo Bausani as he shares with us the highlights from our Limited Edition White Roads of Tuscany trip, kicking off September 2022.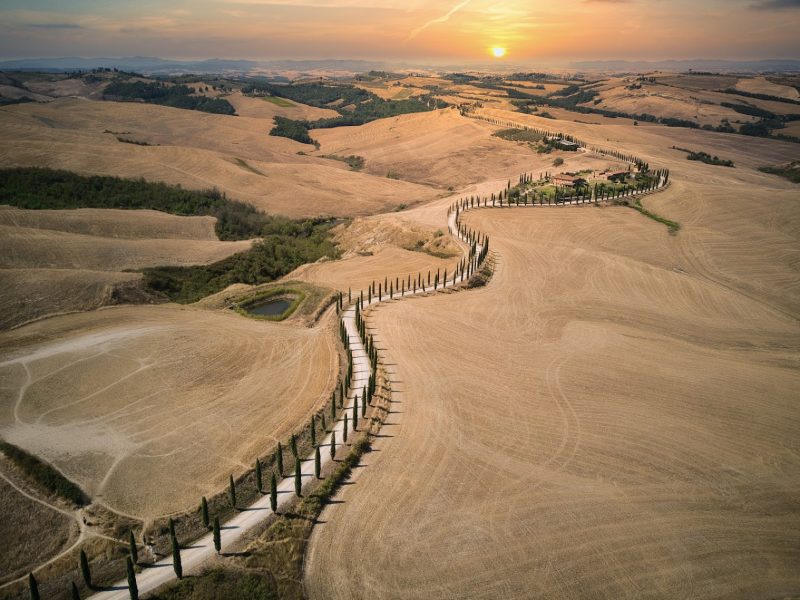 The famous Strade Bianche route is cherished by locals and biking enthusiasts all over the world. What makes these roads so special?
The Strade Bianche started in 2014 following the success of a non-competitive vintage cycling race called L'eroica, which opened the path for gravel biking in Tuscany. The essence of the race is to cycle on these fantastic white gravel roads that are so quintessential to the Tuscan countryside. 
This race is so special for Tuscany because it quickly became a jewel in the crown of bike races held worldwide. While Italy holds the second most important bike tour (Giro d'Italia), we lack 'epic' bike races. The Strade Bianche is not shy to sit at the same table with iconic races like Liegi-Baston-Liegi and Paris–Roubaix.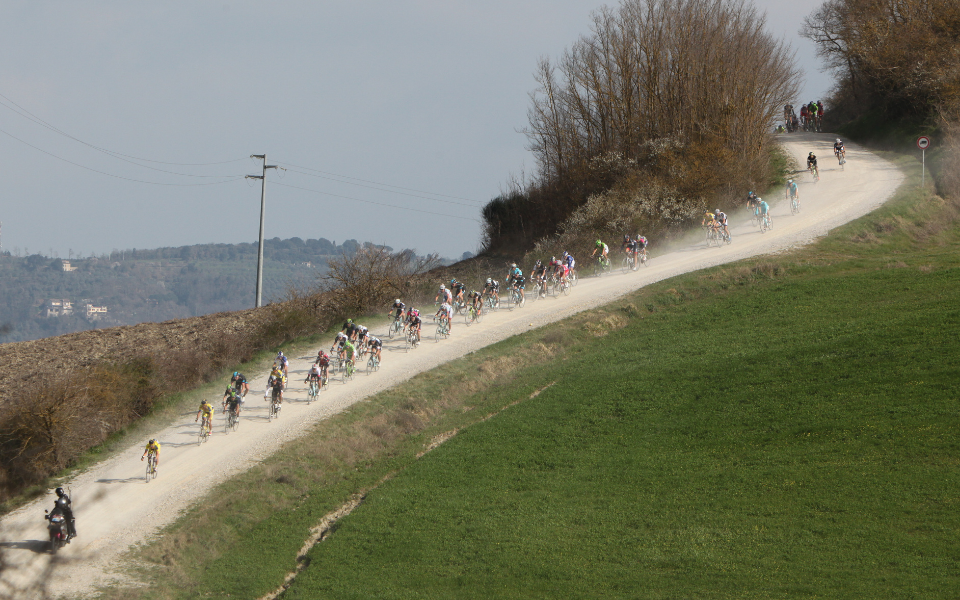 What kind of landscapes will travellers experience while riding along these gravel roads?
Travellers will experience the real, authentic Tuscany while riding on tranquil country roads, enjoying the taste of fatigue and the beauty of the adventure. We'll cruise past cypress trees, olive groves and stunning vineyards. The essence of the Strade Bianche is to cycle on landscapes maintained from 100 years ago. Riding these untouched landscapes in their original state, just as our ancestors left them, is a rich encounter and one of the most authentic experiences you can have in Tuscany.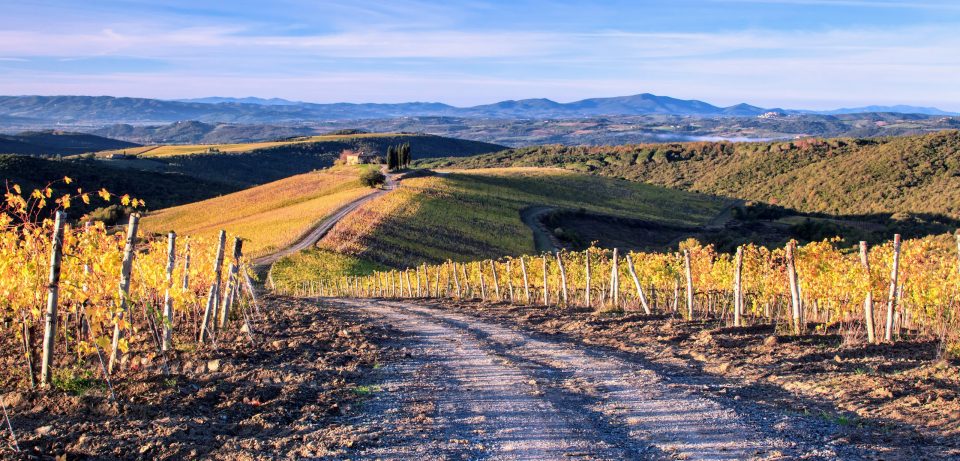 What level of biking ability should travellers interested in joining this trip have?
This trip is suited for cyclists with strong riding abilities as we will be riding on exposed roads and hard-packed gravel routes. The main challenge will be short but intense uphill stretches. The average rides on this trip are about 50 km (31 mi.) and 850 m (2,788 ft) elevation gain, with 40% of the roads made from gravel while the rest is asphalt. 
However, we didn't forget to sprinkle in a little the B&R magic! The accommodations are top-notch and the quality of the experiences go well beyond a normal Strade Bianche trip. There's lots of time carved out to unwind at the hotel, explore town and enjoy incredible food and wine.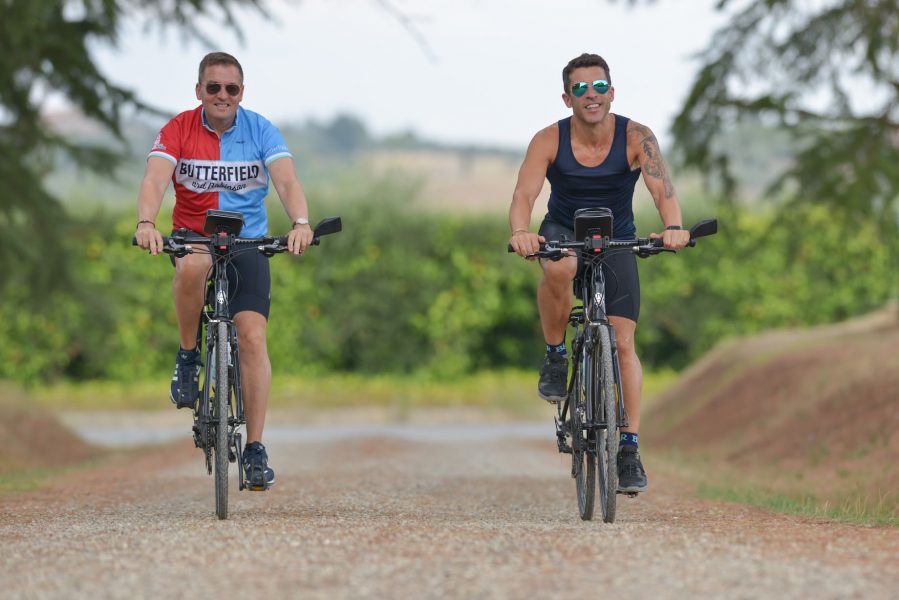 This journey takes travellers to the heart of Tuscany's Chianti Classico, a tantalizing region with medieval villages and rolling valleys sprawling with vineyards. What highlights can our travellers look forward to here?
If you close your eyes and try to picture what Tuscany is all about, Chianti Classico comes to mind. Here, riding on gravel gives us access to exclusive experiences that we wouldn't have been able to visit otherwise. Like a special lunch at Osteria Perano, a new Frescobaldi osteria nestled deep in the hills of Chianti Classico. Or accommodations at Castello di Spaltenna, one of the oldest monasteries in the area, converted into a luxury hotel while preserving its antique charm.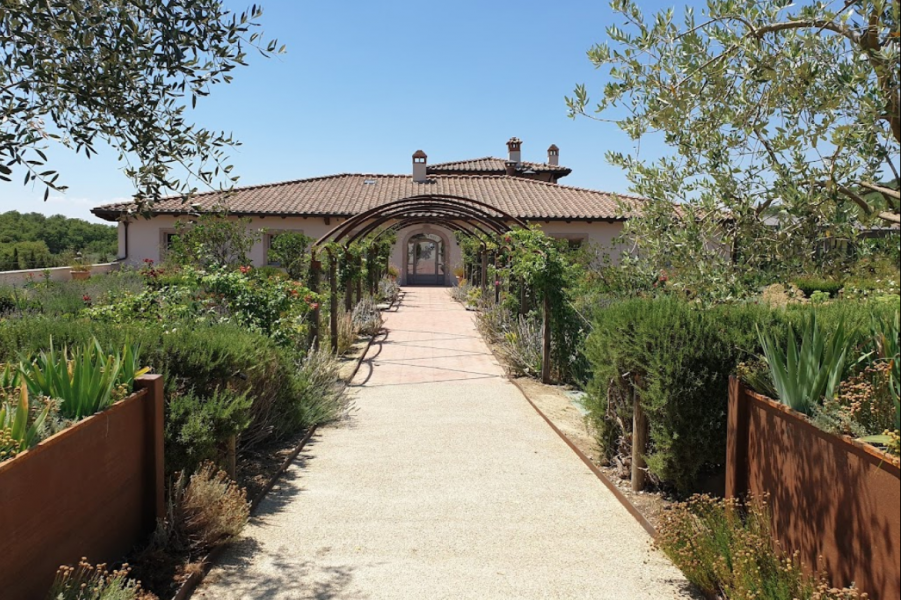 One of my favourite highlights in the area is on day three, the longest day of the week with a total of 86 km (53 mi.) of riding if you want to do it all. It will take us from Chianti to the Val d'Orcia on the main street connecting medieval Italy: The Via Francigena. This road was built for pilgrims in northern Europe to reach Rome and visit the Vatican. It's a spiritual journey rich with history, connecting fortified medieval villages and scenic hamlets together.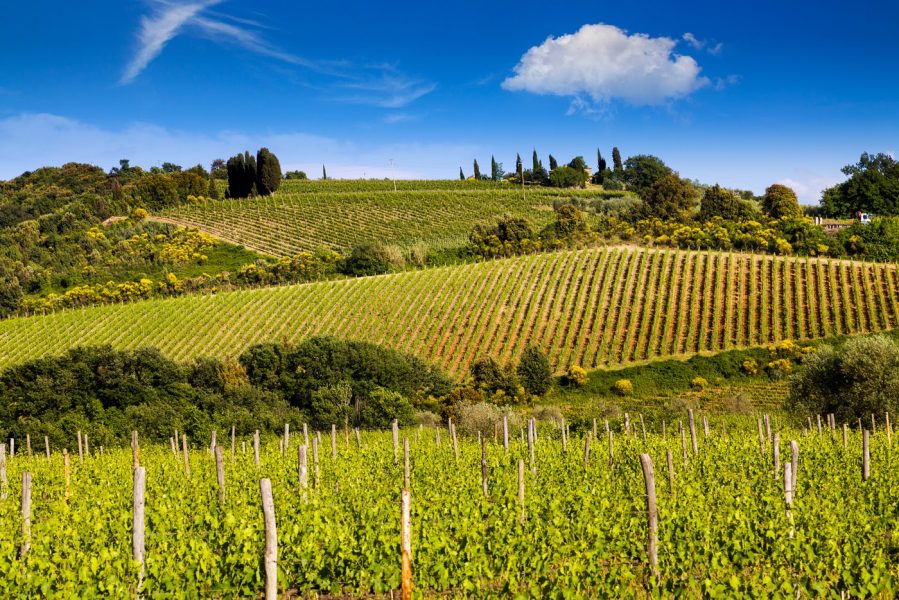 What special events have been planned for the evenings? 
My favourite event is on the final night, where we'll dine inside the former house of a Pope, usually closed to the public but opening exclusively for us. The atmosphere is so surreal, it will feel as if we've jumped back in time. A private chef will cook for us and wine will be poured by an eccentric local wine producer. 
Another fun night is in Pienza. Our friend Federico and his team opened a fantastic bar overlooking the dormant Volcano Amiata. There we'll stop for drinks while a local historian explains the controversial personality of the Pope that made this town famous.
Is there a particular site or cultural element that stood out to you during your route work?
The underground hot springs in Bagno Vignoni are a jewel. Romans colonized the area and created an incredible pool in its main central square. These hot springs became a popular tourist destination for Florentine nobility during the Middle Ages.
Montepulciano is sure to be a history-rich highlight, with its underground wine cellar that's so characteristic of villages in southern Tuscany. 
Last but not least is the town of Pienza, the place that gave birth to Pope Pius II. The area used to be a shepherd settlement, a very humble and poor village. When he became Pope, he displayed his new status by erasing the old shepherd settlement and building a utopic renaissance with his name: Pi-enza.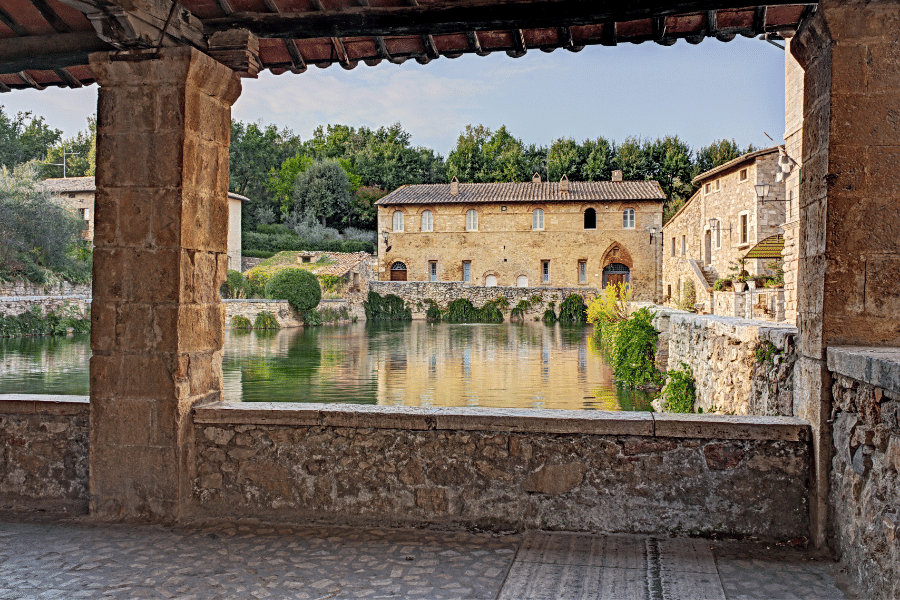 Are there any hotel highlights travellers can look forward to?
Castello di Spaltenna's new spa is incredible and makes the perfect place to unwind after long days of riding. The hotel also has a beautiful pool with a view and an amazing bar and terrace, perfect for end-of-the-day cocktails. 
The rustic La Bandita Townhouse is in the heart of Pienza, which gives you the flexibility to explore the city after our rides.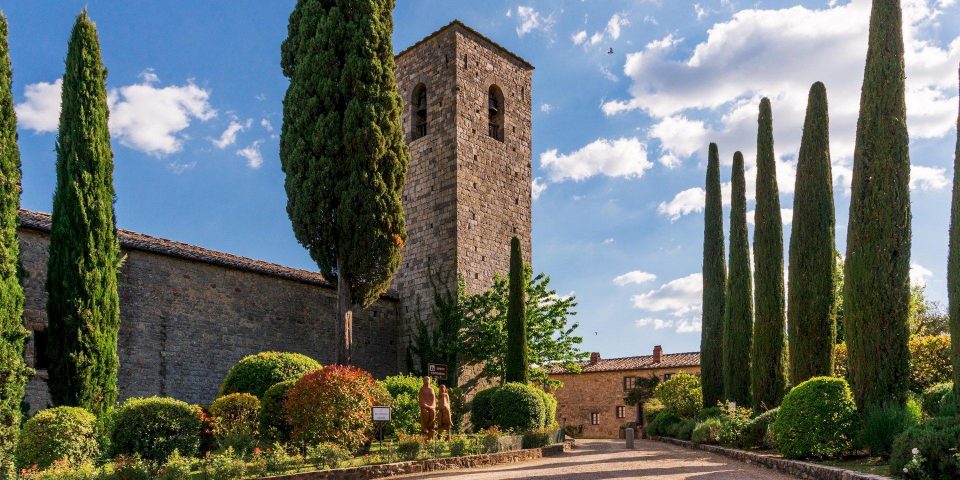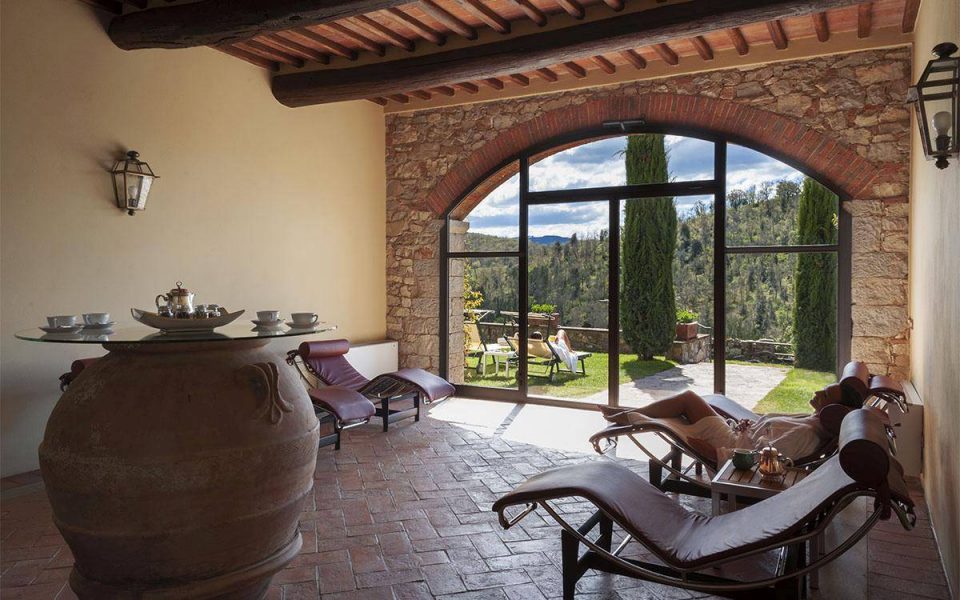 What's the most authentic experience that travellers can have on this trip? 
Riding through surprising landscapes on unpaved roads is the essence of this trip. Being away from the main roads and off the beaten path really helps you to disconnect and enjoy the local rhythm of life in Tuscany.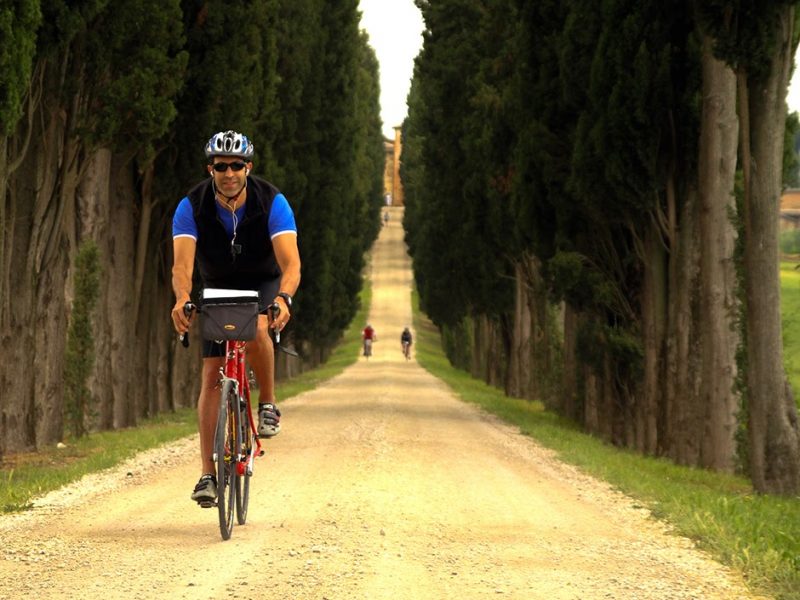 Sometimes, a B&R trip simply isn't long enough to experience the magic of Italy. How can travellers extend their stay for the best vacation possible? 
This trip is perfect to extend your holiday to Rome. Our final transfer will bring you to the town of Chiusi, just a scenic two-hour train ride away from the city.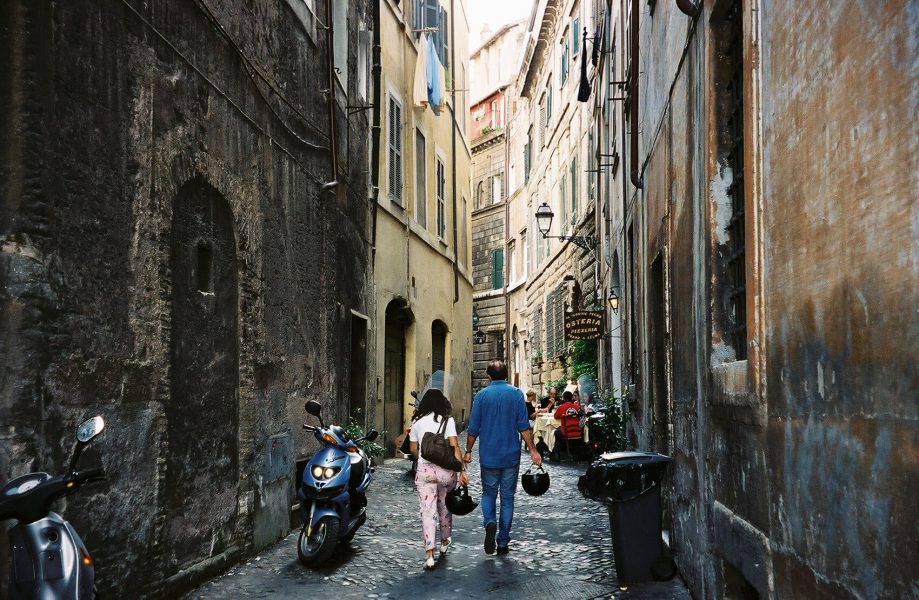 Feeling inspired to race the famous Strade Bianche route? Get in touch with Courtney Mundy to reserve your spot on this Limited Edition departure.
JOIN MORE THAN 70,000 FELLOW WANDERERS