The 10 Best Restaurants in Florence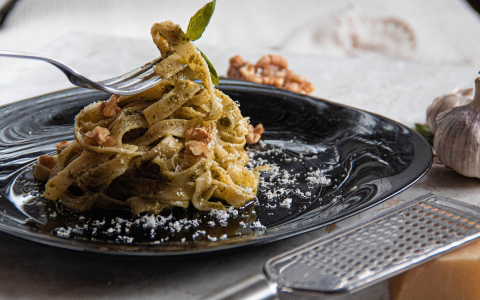 When you think of Florence, the capital of world-class Tuscan cuisine, you may evoke images of bistecca alla Fiorentina (hearty Florentine beefsteak), ribollita (cannellini bean and bread soup) and pane toscano (unsalted Tuscan bread, dating back to when Pisa blocked Florence's salt importation at the port), but while all of this is said to be true, take it with a grain of salt. As one of Italy's main food capitals, Florentine cuisine has recently seen an upsurge of innovative menus prepared by creative young chefs and restaurateurs.
Traditional mom-and-pop trattorias that have once peppered its cobblestone streets are now neighbours to international dining spots, eateries serving up vegetarian delicacies, and a flood of restaurants focusing on seasonal ingredients and modern takes of classic Italian favourites.
And while its contemporary edge proves that Florence is more than a one-taste city, its Michelin-starred dining and family-run trattorias still dominate the food scene, all while highlighting the pride in its renowned culinary traditions.
While fresh seafood, tender meats and simple ingredients intermingle with newly-introduced flavours, there's no better time than now to taste your way through this gourmands paradise. Here are a few of my favourite restaurants to savour for yourself in Florence.
---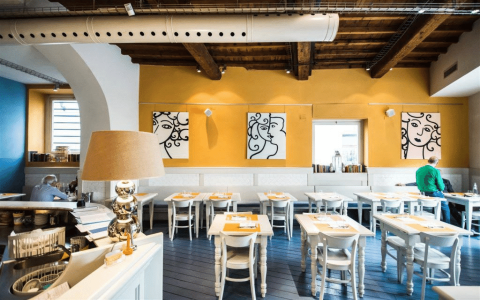 Located not far from Santa Croce, Gastone is hands down one of my favourite places for lunch. Their menu changes daily, but always features plentiful salads, fresh seafood and a nice selection of wines by the glass. Their house specialty is a decadent spaghetti with sea bass and pistachio pesto, and their octopus is out-of-this-world.
Don't be put off by the twinkling lights and the photos of celebrities lining the walls—this is the place for an unforgettable dinner. Settle in and enjoy an incredible menu of homemade pasta, fish, meat—the whole she-bang! Reservations are required and I recommend a late dining time if you want to find some Italians in the restaurant (9pm on…)
One of my favourite spots for lunch or a midday pick-me-up, this cozy cafe is located on the upstairs terrace of the LUISAVIAROMA boutique. The chef at Floret has a knack for transforming seasonal, local ingredients into dishes with an international flair. Perfect for brunch, lunch or an afternoon smoothie while you rest your city-weary legs on its cozy chairs.
Step right into the past in this homestyle trattoria close to the Santa Maria Novella train station. Sostanza is a staple with locals and visitors alike, serving up delicious meals for both lunch and dinner at prices designed for the local community. Their butter chicken is famous among regular clients, don't miss it! Cash only.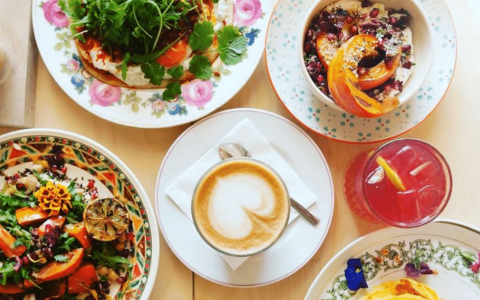 An Aussie-Italian couple runs the show at this charming bistro and bakery popular with Florence's ex-pat community. Located along the Arno river not far from Santa Croce, here you will enjoy fish tacos, homemade pulled pork carnitas, melt in your mouth cinnamon buns and much more.
Fairly new on the local restaurant scene, Nugolo is run by a young, passionate team of Florentines aiming to highlight the high-quality ingredients featured on their menu (including over 200 varieties of tomatoes grown in the hills above Florence). The restaurant has a fresh feel to it, almost like sitting inside a garden. Grab a table in front of the open kitchen set inside a greenhouse.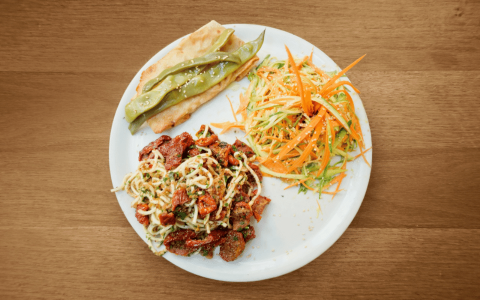 Don't miss the small, unassuming door to Libreria Brac because this bistro is well worth a visit. This restaurant, a mix between cafe and library, features a solely vegetarian menu with plenty of vegan options. Once inside, you'll find a cozy outdoor patio tucked in a sunny courtyard. Seating here is limited so reservations are recommended.
Open from morning till night, this cafe-sized offshoot of the Florentine institution of the same name has some of the same great food in a more casual atmosphere and at a better price. Perfect for breakfast, coffee, happy hour or a light lunch or dinner.
Located in the "Oltrarno", a few steps away from Santo Spirito Church, Trattoria Angiolino is a very good compromise between locals and tourists. Here you'll enjoy typical Tuscan cuisine including the bistecca alla Fiorentina cooked on an open fire. The restaurant's atmosphere is simple and characteristic, idyllic of old Florentine style.
Not far from Via dei Tornabuoni, Florence's designer shopping street, you'll find this elegant Florentine osteria boasting impeccable service, traditional Tuscan dishes with a modern flair and a rich wine list featuring bottles from all over Italy. They butcher and smoke their own meat, which is stored in the cellars below the restaurant, and the pasta and desserts are to-die-for.
Feeling inspired to taste your way through to Florence? Get in touch with Courtney to see how she can craft your perfect culinary adventure.
JOIN MORE THAN 70,000 FELLOW WANDERERS