The Best Hotels in Rome for Every Taste
B&R Experience Designer for Italy, Christina Cain, shares her selection of the best hotels in Rome. 
---
Home of the country's largest international airport, almost every journey you take to Italy will include a stop in Rome, and if it doesn't—it should. The Eternal City is the type of place where you could use a few extra sets of eyes, with head-turning marvels around every corner.
No matter your taste or budget, the city is brimming with accommodation options for everyone, from super-luxe 5-star hotels to charming boutique properties. Here are the top ones I've visited during my recent research trip to Italy.
The Best 5-star Hotels in Rome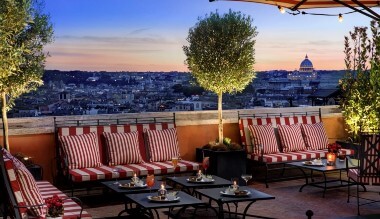 This hotel sits on a quiet yet centrally located road. Rooms are spacious with a classy design, and the lobby and common spaces are tastefully appointed.
Hotel de la Ville is part of the Rocco Forte portfolio, a luxury brand that I work with throughout Italy. They often take over historical buildings and transform them into elegant, luxurious and comfortable hotels with top-notch service.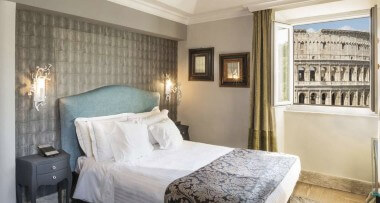 This luxurious hotel is all about the views. Sitting directly in front of the Colosseum, most of the rooms give way to breathtaking snapshots of Rome's most iconic monument.
Large windows (some floor to ceiling) and the furniture placement allow the sight of the Colosseum to be the masterpiece upon entering. The hotel also boasts an excellent Michelin Star restaurant with an open terrace and recently opened an outdoor bar. Even if you don't end up staying, definitely make a stop at the bar to soak up the sights!
Pure modern class, the JK Place Roma offers just the right mix of antique furniture with bold colours in their spacious suites, which feature both a sitting area and bedroom. Expect carpeted rooms with marble edgings, wooden walls and frames and poster beds. Classic and deluxe rooms offer small balconies. You'll find this hotel just south of Villa Borghese and east of the river.
Hotel Vilon is the restoration of a house annexed to Palazzo Borghese, the former homestead of one of Italy's noble families. It's hidden away from the city bustle on a quiet road but still in a great location. Sophisticated Art Deco interior design and timeless architecture lend to the property's unique character and charm.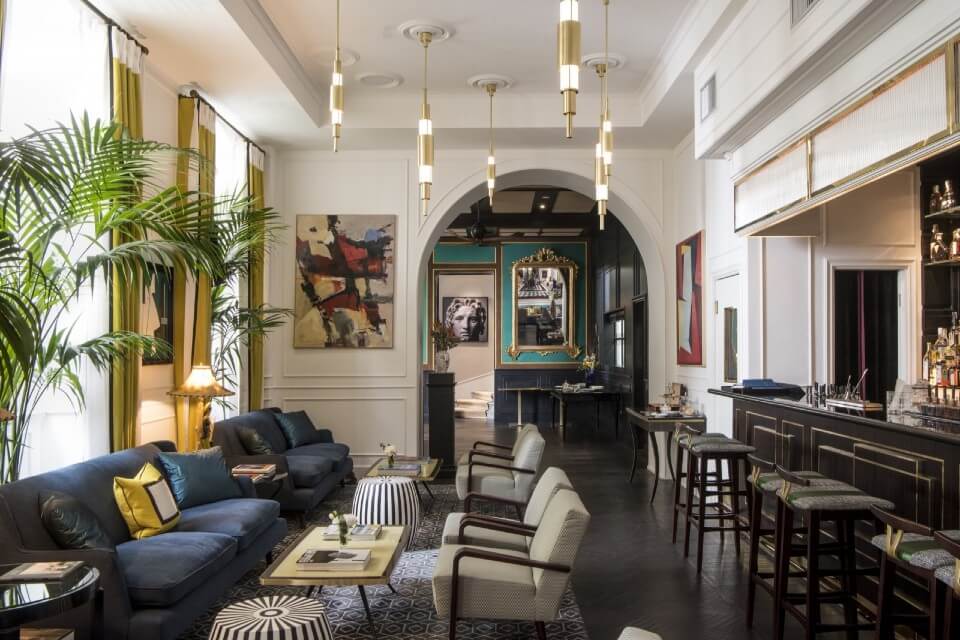 Located right next to the Church of Sant'Agnese and overlooking the romantic Via dell'Anima and Piazza Navona, Holy Deer San Lorenzo is as luxurious as it gets right in the heart of Rome. With its Baroque frescoes, glitzy gold accents and an ornate spiral staircase, the master bedroom was designed for Pope Innocent X and has been refurbished as one of the most elaborate stays in the entire city. The hotel's music room, library and study adds a distinct 17th c. charm that's intertwined with 21st c. modern luxury—pure extravagance.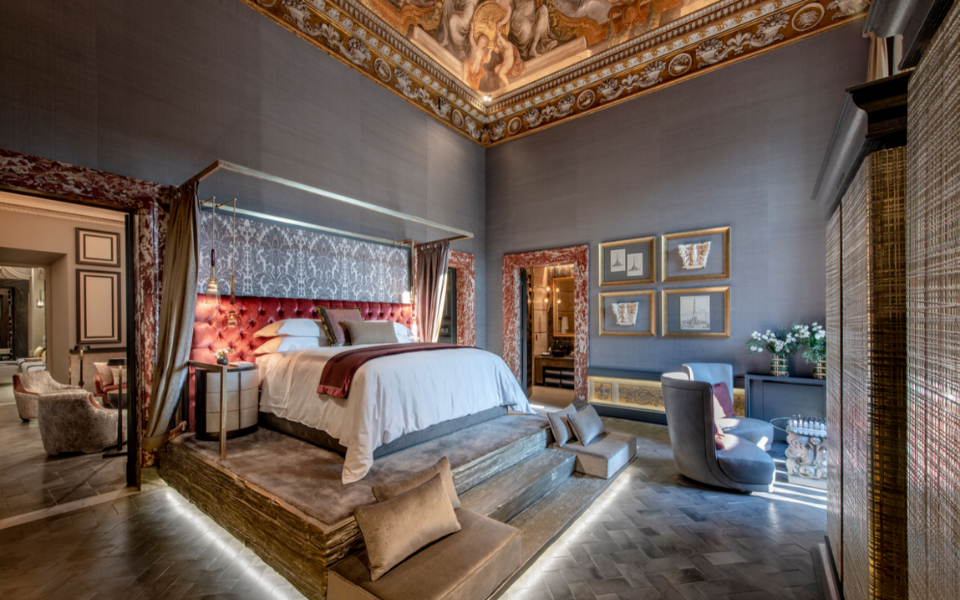 The Best Boutique Hotels in Rome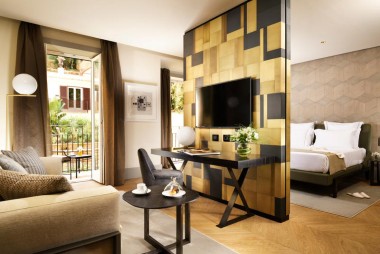 Sitting on a charming road in the heart of Rome, opt for this small, luxury boutique hotel if you're looking for spacious suites and an abundant breakfast buffet without breaking the bank. Margutta 19 is a steal for the amount of space and elegant style. The Garden suites offer more privacy while still having the convenience of being in the main building. Although their Margutta 54 and courtyard studios often have a lower price tag, take note that they are not situated in the main building (they are just up the road) and don't have 24/7 reception like the other rooms do.
A small, boutique hotel near palazzo del Popolo showcasing contemporary artwork. Find simple and causal décor peppered with modern art throughout the rooms and common spaces.
The Best Family Hotels in Rome
The Palazzo Scanderberg has three master suites that serve as small apartments with a living room area, kitchen and two bedrooms, courtyard and a personal butler who can help with anything—from shining your shoes to packing your bags!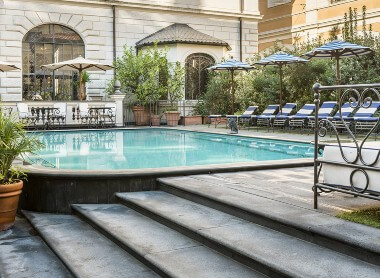 This is one of the only high-end hotels in the city with an outdoor pool to keep the kids entertained, making it one of the best family hotels in Rome especially when travelling in the summer heat.
Sister property to First Art Roma, with some connecting rooms and a fun, unique sweets bar on the top floor offering chocolates and pastries along with teas from all over the world.
As part of the Pavilions Hotel & Resort Collection, owned and styled by the Ferragamo family, you can rest assured of superb service in a beautiful environment. All of the 14 suites have kitchenettes, while room 51 features a private terrace and room 52 a duplex. All suites also have access to the fantastic rooftop deck.
A member of Design Hotels, Elizabeth Unique Hotel is a restored 17th c. palazzo with a cozy cosmopolitan feel nestled right in the heart of Rome's historic centre. Just a stone's throw away from the Spanish Steps and Piazza del Popolo, the prime location of this stunning boutique hotel makes exploring Rome easy for the whole family.
Elizabeth Unique boasts antique prints of the Roman countryside, and each of its 33 rooms are embellished with 19th c. etchings of the "Italian Grand Tours," some of which include artwork curated by the Russo Art Gallery. Best of all, the hotel's gourmet restaurant offers creative menus that seamlessly fuse traditional Italian gastronomy with an international flair.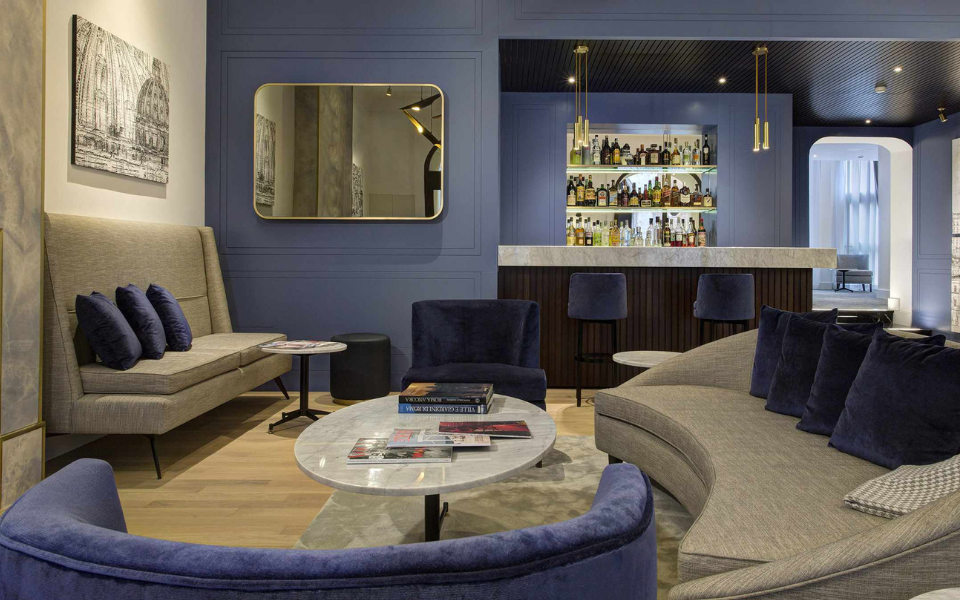 Don't just dream about it, see and stay for yourself! Get in touch with us to see how we can reserve you a spot at one of these unforgettable stays.
JOIN MORE THAN 70,000 FELLOW WANDERERS