A Taste of Piemonte with Silvia Altare
B&R Experience Designer Marya Valli shares the story of how Barolo winemaker Silvia Altare, a wise and wise-cracking long-time friend of B&R, makes her own recipe for deliciously drinkable and shareable wine.
---
From Vine to Wine
Forming the northwest cuff of Italy's boot, Piemonte stretches from the lofty Alps to chartreuse-green rice paddies, from Lago Maggiore to the Apennines peeking down at the sea. Its heart might just beat the strongest south of Turin in the Barolo Langhe, whose velvety spring green or autumn-flamed beauty is dreamy like a Renaissance landscape. When moving between its perched villages at a pedal or path pace, among sunset-toned castles and hills upon hills of meticulously trimmed vines, the scenery is more like landscape art than agriculture.
Vineyards have been part of the Barolo Langhe for the past 1,800 years, give or take a decade. Both Pliny and Julius Caesar admired these wines greatly. Time enough for them to adapt to the misty microclimate and evolve into the autochthonous Nebbiolo grape varietal, the source of the Denominazione di Origine Controllata e Garantita (DOCG) wines of Barolo and Barbaresco.
While exploring the Barolo vineyard trails during my last year living there, I tucked a pile of straight brown winter-pruned vines into my backpack. An overnight soak in the tub, a patient hour of circular coaxing, and I had my own Barolo wreath. It's both a reminder of the farm work behind those delightfully delicious bottles and a blank canvas for my seasonal embellishments. Even here at home in Corsica, as I touch my Barolo wreath's twisted vines I can see the curve of the Arborina hillside. Each vine trimmed, tied, coaxed into giving its best. Art and agriculture entwined, humbly and simply.
It's just that balance that makes Piemonte's wines stand out: farming and craft, humility and excellence. Few embody that balance better than Silvia Altare, winemaker at the Azienda Agricola Elio Altare di Silvia Altare and a long-time friend of Butterfield & Robinson. Over the years, our travellers have laughed at her wittily accurate wine descriptions, admired her cellar and savoured her beautifully crafted wines.
EXPERIENCE PIEMONTE WITH B&R
Home to Barolo, Barbaresco and Slow Food, Piemonte tastes as good as it looks. Slow down, sip and stroll your way through the jewel of northern Italy with our friends, Silvia and Elio Altare.
DETAILED ITINERARY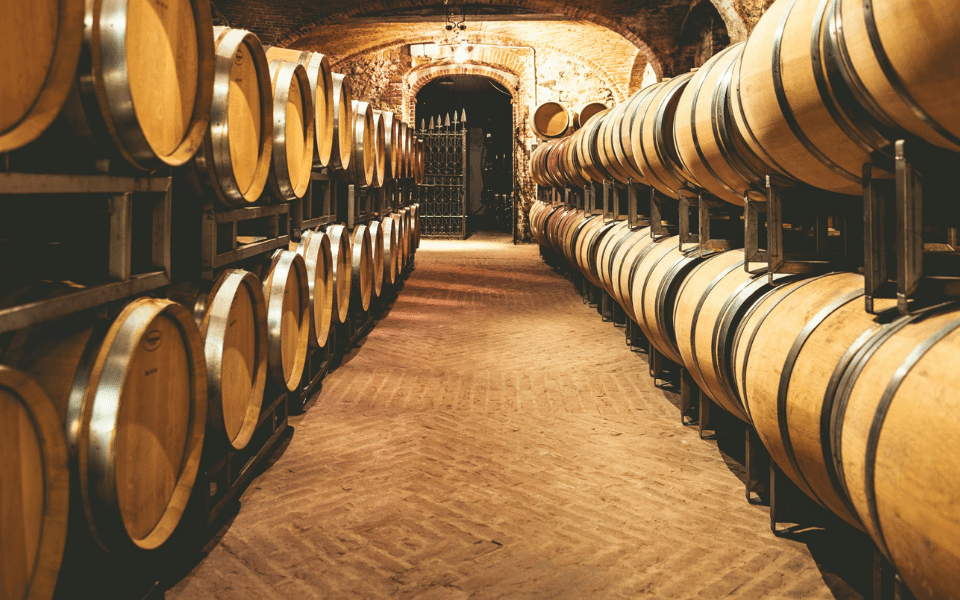 The Grape Doesn't Fall Far From the Vineyard
For Silvia, it's simple. Great wine begins with great farming.
"Wine has become so glamorous that we all forget: wine comes from working in the vineyard," she said.
When she officially joined her family's winery nearly 20 years ago (after a childhood of "farm slave labour" bringing water to the vineyard workers and playing labelling and loading games that dragged into long tasks), her father Elio Altare quickly squelched her visions of being sent to New York to pour for wine aficionados.
"No, you're staying in the vineyards," he said.
During her first few years of hard work, the physicality of working within the vine's sweltering summer heat and scrubbing out barrels grounded her in the challenges of being a woman in the field and ensured she has mastered each (sweaty) step in making great wine.
She became an expert in what truly needs doing—talented delegation—which serves her especially well as a new mother.
Winemaking wasn't inevitable. Silvia's parents encouraged her to do anything she wanted. Loving good food and drink, she worked in local restaurants and contemplated becoming a chef. Curious about other places on the planet, from age 14 she spent several summers with one of California's most exceptional wine families, picking up a flawless west coast accent in the process. Interested in the financial realities of running a business, she studied economics in Turin. Intrigued by New World winemaking, she harvested grapes in Australia.
Her experience winemaking on a New World scale gave her confidence in the Langhe farming methods.
"I realized that we were doing something right," she said.
Silvia explains the lesson with an apt culinary metaphor.
"[If vineyard farming wasn't done well] I could get okay grapes and then fix them…like maybe your pasta turns out to be too salty, then maybe you add, non lo so, sugar, then you add some other spices. But then fixing is not the same as starting with good ingredients…real success for us comes only if we get good grapes."
Barolo, King of Wines
Her father Elio Altare was one of the revolutionary winemakers–the "Barolo Boys "–whose curiosity, collaboration and desire to learn from other regions led to Barolo's spectacular qualitative leap in the 1980s and 1990s. That daring generation evolved from barely-rinsed old barrels, ox-driven plows and taking shelter in their cars at night on research trips to sterilized rotary fermenters, toasted oak barriques and international accolades, actualizing Barolo's potential into a truly world-class wine.
While Silvia feels the pressure of that legacy and of wine critics wondering whether she'll take a chainsaw to the barriques and carry out her own revolution, she sees her generation's winemaking simply as an evolution.
"I'm very lucky. We have a library downstairs with all the bottles going back to the 70s. And when I pull bottles from the 80s, from the 90s, I like those wines. It means that what he did back then works," Sylvia explains.
The changes she brings to the cellar are more technological in nature to ease hard farm labour and to coax even better results: softer crushers, more efficient pumps and something as simple (and yet revolutionary) as weather apps.
"My dad was looking at the birds flying east and predicted that he might have rain. Now, I pull out my five different apps and see that it's going to rain in two hours, time to harvest now!" She said.
The Langhe wineries' excellence has transformed this whole part of Piemonte, drawing wine fans from across the globe to taste, explore and savour. Adding to the locally beloved, generations-old trattorie, chefs passionate about the local Slow Food movement and perfect wine pairings, culinarily adventurous travellers have flocked to the region, leading to a rare density of superb tables, both casual and gourmet. Engaging local hoteliers and a handful of winemaking families have opened their own boutique hotels that offer unique, intimate welcomes. Everyone has benefitted from the influx of interest in their beautiful corner of the world.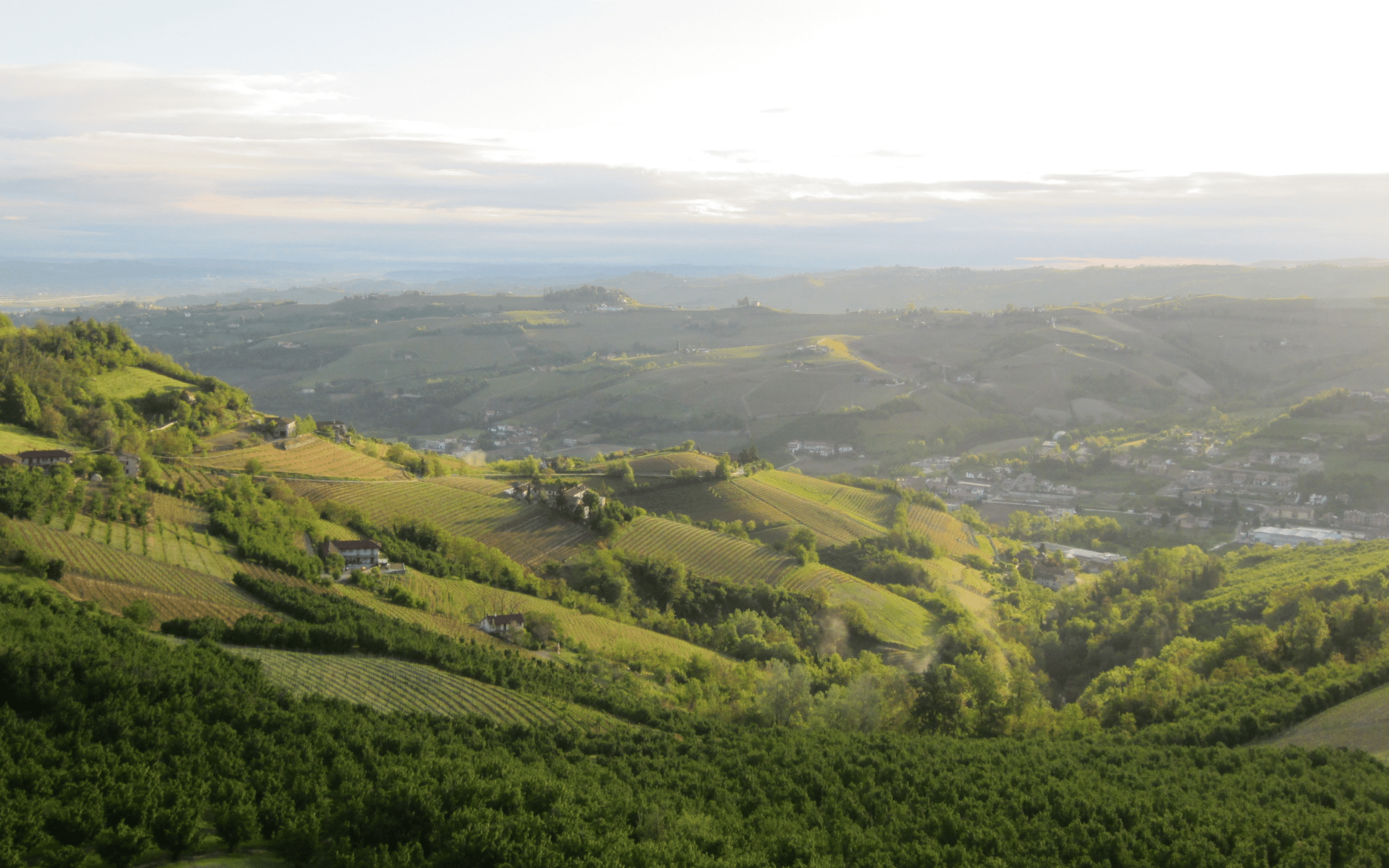 Revitalizing the Alpine Valley
Beyond the region's general economic growth spurred by top-notch wineries, Silvia and Elio have also joined Insieme (together) with other winemaking families to give back to their community through projects that help people all over the world. Each year, 7 different wineries bottle a limited run of their own particular blend (often experimenting with different varietals) and donate the proceeds to fund community-based transformative projects, such as building a kindergarten in Burundi.
The Altares also took up the challenge of revitalizing a nearby Alpine valley, the birthplace of a cheese that pairs brilliantly with Barolo: Castelmagno DOP di Alpeggio. Thanks to their work with a handful of friends, the village of Campofei is coming back to life at the end of a dirt road in one of Piemonte's most remote valleys. Planting a vast garden that supplies kilometre-zero vegetables, they've renovated a sprawling old stone house into an agriturismo, serving food from the garden and, of course, their cooperative's Castelmagno cheese.
Together with nearby villages, the true high-alpine cheese is made at an altitude of 1,600 m (5,250 ft), creating a unique flavour thanks to the meadows' endemic flowers and grasses which cows munch only from San Giovannni (June 24th) to San Michele (September 29th). One more delightful taste brought back from the brink of disappearance; now we can savour its hints of sweet hay and wildflowers, hopefully for years to come.
The Future of Barolo
Beyond the sublime cheese and wine pairings, what's the future of Barolo? For Silvia, it's not far from the self-actualization that 2020 gifted us —a reflective time to ponder and "find ourselves." She would like to continue her work on Arborina hill, making deliciously drinkable wines to share with others without following snazzy market trends to continue being "true and original to ourselves and to our vineyards."
Silvia hopes that future Barolo will be more personal and representative of the terroir. From the bright Dolcetto to creative Insieme to nobly structured Barolo, Altare wines—like all of our favourite winemakers' in Piemonte and beyond—are most definitely personal, transmitting an unmistakable sense of place through their flavours, perfectly encapsulating the memories of drinking it there.
Silvia makes wine because she loves sharing something that makes people happy. This is precisely why we love bringing travellers to Piemonte, where art and agriculture entwine.
Feeling inspired to start planning your dream trip to Piemonte? Get in touch with Marya to see how she can craft your perfect culinary adventure.
JOIN MORE THAN 70,000 FELLOW WANDERERS