8 of Our Absolute Favourite Tuscan Wines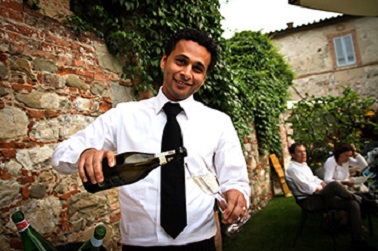 There are many ways in which to fall in love with Tuscany, not the least of which is through the region's wonderful wines—or its landscape, its people, its food, and its art.
As a globally famous and important wine region, it's an added bonus that Tuscany is relatively easy to understand, and even their very best wines are fairly easy to source.
Here's a brief rundown on the main things you need to know about Tuscan wines. (Be warned, you will fall in love. But at least this kind of love doesn't hurt.)
A Brief Introduction to Tuscan Wines
Wine runs deep in Tuscany, woven as it is into the cultural identity of this central Italian region.
Agriculture forms the roots of the Tuscan lifestyle, and "the big three"—grapevines, olive trees and wheat— were historically all planted together in the same fields.
Medieval poet Dante sang the praises of the white wine Vernaccia of San Gimignano. The Chianti zone was described in legislation dating back to 1716.
It was in Tuscany that the first DOC and DOCG zones—establishing criteria for quality wines, similar to the French appellation system — were established.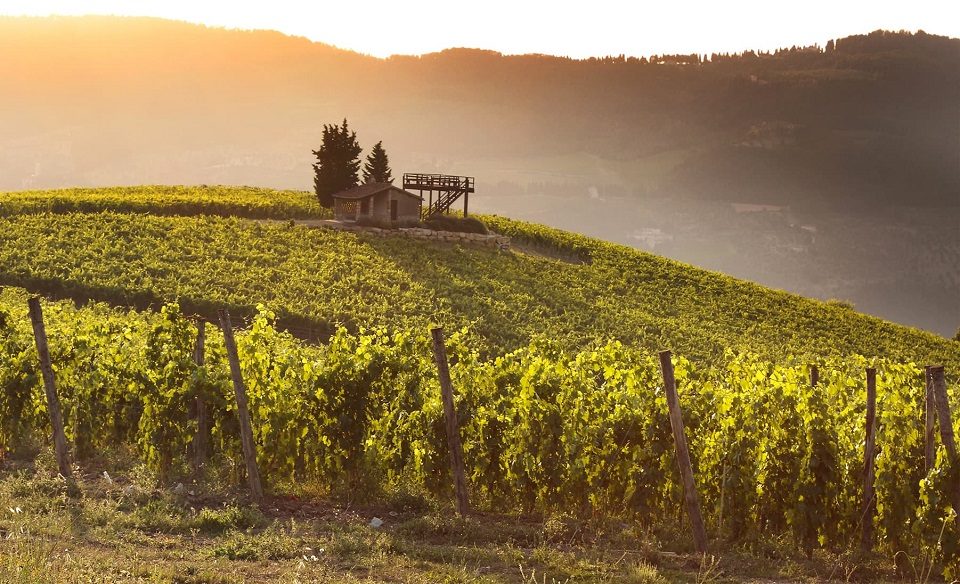 Recent history is perhaps less grandiose. You know those straw-covered Chianti bottles from the old days? That bottle is known as a "fiasco." It was covered in swamp weed for protection during shipping, due to the unreliable nature of Italian glass.
Sadly, those bottles came to represent a cheap and rustic wine that the Chianti identity is still shaking off.
But the last few decades have seen a massive surge in quality coming from Italy and Tuscany in particular.
The Chianti zone was established in 1932 and there are now eight sub-zones: Classico (generally regarded as the best), Rùfina, Colli Fiorentini, Colli Senesi, Colline Pisane, Colli Aretini, and Montalbano and Montespertoli.
Sangiovese is the main red grape of Tuscany and it appears throughout the region in everything from 100% Sangiovese wines to minor roles supporting modern-styled wines made of Merlot and Cabernet Sauvignon.
In Chianti, wines must contain at least 70% Sangiovese.) It's easy to see why this versatile and appealing grape is Italy's most widely planted. The thin-skinned Sangiovese typically makes wines that are light in colour with bright acidity, red cherry flavours and a nice herbal tone.
These are good for drinking young. Aged in oak and made from top-quality plots, Sangiovese-based Chianti Classico Riserva is a serious wine that can age 10 years.
The grape blends well with international varieties, especially Merlot and Cab Sauvignon, which achieve wonderful ripeness in the Tuscan sun. These wines have depth, roundness and warmth.
Experience Tuscany With B&R
Tuscany Biking Trip
Some come for the sun and to be seen, but on our Tuscany Biking trip, we've got better plans: sumptuous spreads, behind-the-scenes tours, award-winning wines, and spectacular biking through picturesque hills.
DETAILED ITINERARY
Tuscany & Umbria Walking Trip
There is something eminently peaceful in wandering through medieval hilltop towns, passing vines tended to for generations, and savouring traditional, local and eminently fresh cuisine. Need more convincing? See for yourself on our Tuscany & Umbria Walking trip.
DETAILED ITINERARY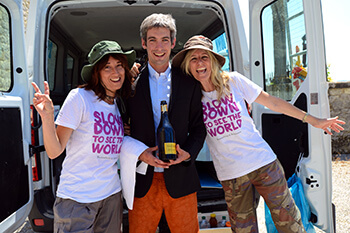 Recent history—say, the past 50 years or so—has seen the rise of the so-called Super Tuscans.
No doubt the names Sassicaia and Tignanello are familiar, as they are the trailblazers of a quality revolution that began in the 1960s among a few bold visionaries.
Bucking the strict rules imposed by Italian wine authorities, these winemakers sought to create more modern wines that would appeal to a global palate.
The popularity of these wines has helped lead a quality revolution in Tuscany. These wines are generally categorized as IGT—Indicazione Geografica Tipica—a relatively new classification introduced in 1992.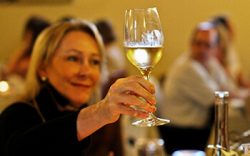 One of Italy's most profound wines, Brunello di Montalcino, has a legacy dating back centuries.
The style of wine—big, age-worthy wines made with 100% Sangiovese from a special clone—is credited to Biondi-Santi, and these wines are among the most famous in the region. Rosso di Montalcino is the junior version of this wine, also 100% Sangiovese.
Vino Nobile di Montepulciano, is produced in several communes to the east of Montalcino, with 70% Sangiovese. These wines are delightful for easy drinking, softer and less rigid than the wines of Chianti and Brunello.
White wine plays a minor role in Tuscany, with grapes such as the native Vermentino, along with Chardonnay and Sauvignon Blanc. Moscadello (Moscato Bianco) is used to make a sweet wine in still and sparkling styles.
---
8 Of Our Favourite Tuscan Wines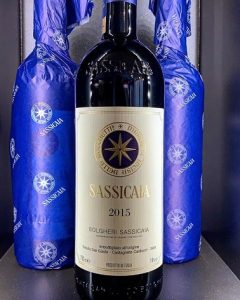 The first Super Tuscan wine, made predominantly with Cabernet Sauvignon, paved the way for an explosion of modern-style blended wines after exploding onto the scene in 1968.
The wines are now classified as DOC Bolgheri Sassicaia.
---

The first modern Italian red wine to be blended with non-traditional grapes, thus propelling the Super Tuscan genre when it was released in 1975.
A blend of mostly Sangiovese, with some Cabernet Sauvignon and Cabernet Franc.
The Antinori family has been in the wine business for six centuries.
---

Also the Antinori family, Ornellaia is the result of new plantings of Cabernet Sauvignon and Merlot in 1981, with the first vintage hitting the market in 1985.
Styled after the wines of Bordeaux and made for ageing.

---
Incredibly bold and tannic, this 100% Sangiovese has tantalizing notes of cherry, plum and blueberry at first sip, which evolves into earthy tones of tobacco, oak and balsamic for an austere finish.
This wine offers an intense yet delightful sharpness that's best paired with red meat, poultry or game.
---
The 1955 vintage was named one of 12 wines of the century by Wine Spectator magazine.
These wines are 100% Sangiovese from a special clone of the grape known as Brunello, which was identified by Ferruccio Biondi Santi in the late 1800s.
---
From one of the best producers in the Chianti Classico region, Fontodi is nestled in a coveted location that receives the perfect amount of sun exposure thanks to its amphitheatre-shaped valley.
This is made with 100% Sangiovese, one of Italy's most desired red grape varieties. Its velvety texture and enticing scents of blackberry, plum and sweet cherry blend perfectly with its earthy undertones of sweet anise, toasty oak and olive tapenade for a medium to full-bodied flavour.
---

Easy drinking but quite complex for the price, this is made with 90% Sangiovese, known locally as Prugnolo Gentile, and 10% Mammolo, a somewhat obscure grape whose name means "violets."
---
From the Frescobaldi family, leaders in the Chianti region for 700 years, with six estates in Tuscany. This wine is 100% Sangiovese.
JOIN MORE THAN 70,000 FELLOW WANDERERS