7 Reasons to Go Self-Guided in the Dolomites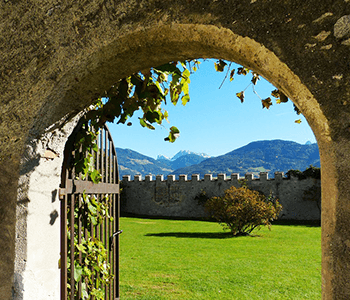 If you've already been to Italy, you've likely embarked on the classic stomping grounds – Rome, Florence, Venice, the Amalfi Coast.
But tucked away in the most northern part of the country lies the Dolomites, an Alpine land just begging to be discovered.
In the Dolomites (or South Tyrol, as the region is officially known) you'll find a harmonious hybrid of cultures, where calming and structured Germanic roots combine with gregarious food-oriented Italians to create an ideal destination to explore and relax.
And since a region this rich in adventure tends to attract a more independent breed of traveller, it makes for the perfect place to strike out on a self-guided journey.
---
Why to Go Self-Guided in the Dolomites
Varied Trails
The Dolomites caters to hikers of every level. Opt for a moderate climb on a designated path, or get a bit more adventurous and tackle a via ferrata.
Both are incredibly easy to navigate, and many of the mountains' best views are best seen on foot. Speaking of which…
Incredible Views & Ever-Changing Landscapes
From the rocky peaks of the mountaintops to the evergreen lakes that sparkle below, the Dolomites are like a movie scene come to life.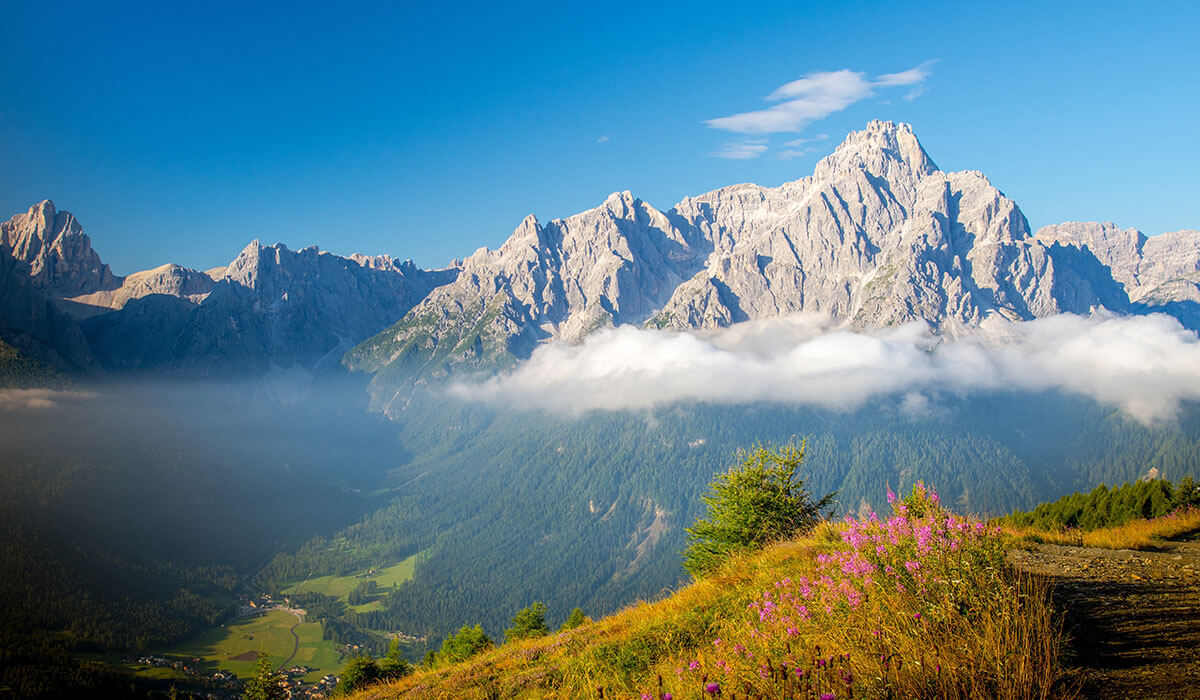 Colours change at a glance as the light grey of the Dolomite rock that lends the mountain range its name absorbs the surrounding colours.
As the sun sets, the mountains turn pink, making the view from the Rosa Alpina (one of our absolute favourite hotels) even more spectacular.
World Class Cuisine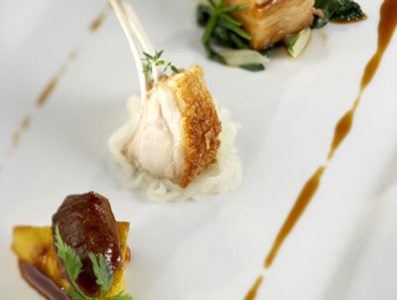 It may be a small region, but the Dolomites has a high density of Michelin-starred restaurants competing amongst themselves for the region's top culinary honours – making the real winner the palate of anyone fortunate enough to dine here.
This is one of few places in the world where quality and quantity go hand in hand. The peaks and valleys are dotted with rifugi – mountain huts offering local fare that will never leave you hungry or unsure where to find lunch.
The Dolomites are also a wine lover's haven. Whites in particular are of top quality here, available in plenty of varieties – most notably Kerner and Gewürztraminer, which is native to the South Tyrol.
Authentically Alpine Accommodations

This modern and sleek hotel in the Alpe di Suisi boasts bare wooden finishes and a decor that's in harmony with the surrounding nature, and its onsite restaurant provides a warm, homey cabin atmosphere.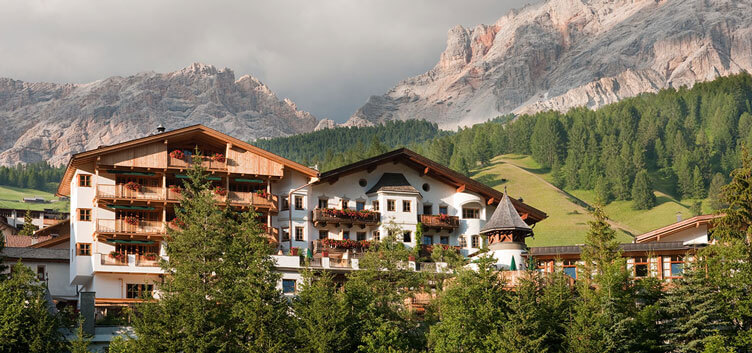 As I mentioned above, this is one of our absolute favourites. The Relais & Chateaux property offers a luxurious mountain hut with a family-run atmosphere that not only has amazing views, but a barbecue prepared by the hotel's chef.
St. Hubertus, the property's Michelin two-star restaurant, offers an incredible dining experience that starts with the chef's special welcome cocktail.
Wellness and Relaxation
Hiking the mountains can be as rigorous as it is rewarding, so both of the properties mentioned above put a large emphasis on relaxation and recuperation.

Both boast spas incredible and consistently updated spas and pools where you can relax tired muscles and take in the serenity of your surroundings.
Exceptional Service
Even without a guide, you'll feel exquisitely taken care of at each of these properties, both of which put a premium on high-quality service.
As Active as You Want to Be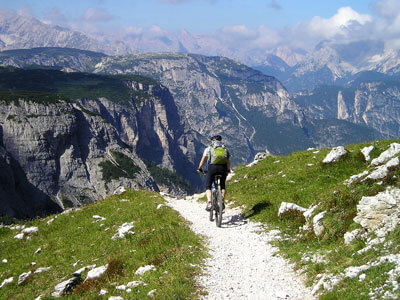 Hiking through the mountains may be the main draw here, but it's far from the only activity on offer.
Adventurous travellers have a host of other options available to them, including heli-hiking, paragliding and rock climbing.
You can also rent mountain bikes from both of our preferred hotels, as well as e-bikes for those who would prefer an electric assist.
Other activities in the region include zip lining, the via ferrata, bouldering, and exploring the region's local museums.
Decades of Dolomite Experience
While there are plenty of marked trails, determining which routes are optimal for your preferred level of activity can be an overwhelming task.
With a self-guided trip from B&R, you combine the personalized nature of a trip tailored just for you with our years of experience and deep local knowledge. As a result, you spend less time figuring out which route to take, and more time marvelling at the spectacular views.
The same experience comes in handy at the region's spectacular hotels, who we've been working with for years. B&R travellers receive special care and attention, in addition to enjoying benefits like preferential rates, special amenities and complimentary upgrades (based on availability).
The Perfect Amount of Support
B&R's self-guided adventures are for travellers who want an independent but perfectly executed trip. A local guide will provide you with a thorough briefing when you first arrive and make sure you have everything you need to ensure an easy and relaxing trip. Then, they'll leave you alone to enjoy it on your own.
Of course, they're never far away if you need a hand. Should you make a wrong turn or lose your way, 24/7 support is just a phone call away.
They'll also be there to help out with some of the finer logistical points of the trip, like getting from one hotel to another, and make sure your luggage is taken care of along the way.
---
In a region as spectacular as the Dolomites, you want to be able to focus on what matters most: the amazing views, incredible food and abundant activities on offer.
B&R's self-guided trips are designed to help you do just that. Click here to download an itinerary and see for yourself.
Reach New Heights
The Dolomites' stunning peaks have drawn foreign mountaineers for centuries. Whether you choose to fill your days with leisurely walks or a challenging multi-day trek, we'll show you the beauty of these incredible valleys and mountains on our Dolomites Self-Guided Hiking trip.
DETAILED ITINERARY
JOIN MORE THAN 70,000 FELLOW WANDERERS