Cuisine 101:


The Cuisine of Umbria

Often overlooked for its more famous Tuscan neighbour, Umbria cuisine combines quintessential Italian staples – think truffles, pasta, pork and olive oil – to offer an idyllic taste of a country known for its culinary pedigree.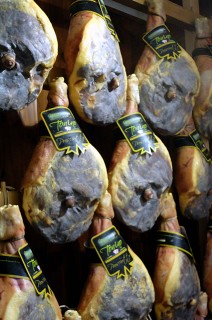 Umbrian cuisine makes generous use of the herbs that grow in the mountains around the Umbrian Valley, such as rosemary, majoram, wild fennel and sage. Black and white truffles are also found in Umbria in the fall and late spring, and therefore play a major role in some dishes.
Popular regional pasta dishes include strangozzi, a thin spaghetti noodle (pictured in the image above), and stringozzi, a short tube-shaped pasta dressed with oil, garlic and tomato.
Norcia, just east of Spoleto, is a town renowned for its pork products: salami, prosciutto and sausages are all produced here. Budellacci—a delicacy made from pork tripe, and dressed with salt and fennel seeds—is also made in Norcia. Budellacci is first smoked for three or four days, then grilled before being served.
A Vacation for the Ages—All of the Ages
From guided historical walks through vineyards and olive groves, découpage lessons and medieval games for the kids, and bike rides for the whole family down cypress-lined streets, on a Bespoke trip to Tuscany & Umbria, everyone has a vacation for the ages—regardless of age.
START PLANNING
Other local specialties include: minestra di farro, a spelt soup made with onion and cherry tomatoes; and L'impastoiata, a polenta and bean dish with tomato sauce.
All the above dishes are prepared with the famous Umbrian "gold" olive oil, an extra virgin oil produced all over Umbria (see below). Popular Umbrian desserts include: chocolate from Perugia, and il pan nociato and pan pepato from Spoleto and Foligno, respectively (spiced pies made with hazelnut, chocolate and spices).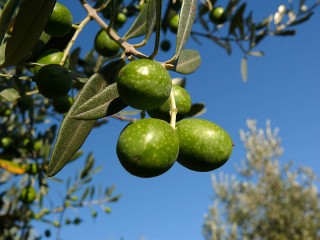 Olive Trees and Olive Oil
Since Etruscan times olive trees have flourished in Umbria, thanks to the land's gently-sloping, sun-drenched hills. In fact, Umbria has been called "the gold coast of olive oil," with several varieties of olive tress growing in the region. Ninety percent of the olive oil in Umbria is classified "extra virgin."
An extra virgin olive oil is one that has been cold pressed, with low acidity. Extra virgin olive oil from Umbria is now labelled DOP, meaning its provenance and quality is guaranteed.
JOIN MORE THAN 70,000 FELLOW WANDERERS