Explorer's Index:


9 Things to Know About
the Amalfi Coast

As rich in cuisine as it is in breathtaking views, the Amalfi Coast has more to offer than amazing hiking trails (though those are pretty great, too). Below, a few of our favourite features.
---
1. You don't need fame to live here.
But it sure helps. Resplendent villas of the rich and powerful are a common site on the beautiful Bay of Naples, so much so that locals barely bat an eyelash when they find themselves rubbing shoulders with actors, authors and billionaires at the local taverna. Keep an eye peeled—if you see somebody that looks like a somebody, they probably are somebody.
2. The seafood is rivaled only by the spaghetti.
You'd think northern Italy would be the best place in the world to savour a plate of that time-tested family favourite (Bolognese anyone?), but you'd be wrong. Max's, a cozy joint in Positano, boasts the best spaghetti and meatballs we've had anywhere, and their wine cellar is just as sublime.
3. Tourists have always been welcome.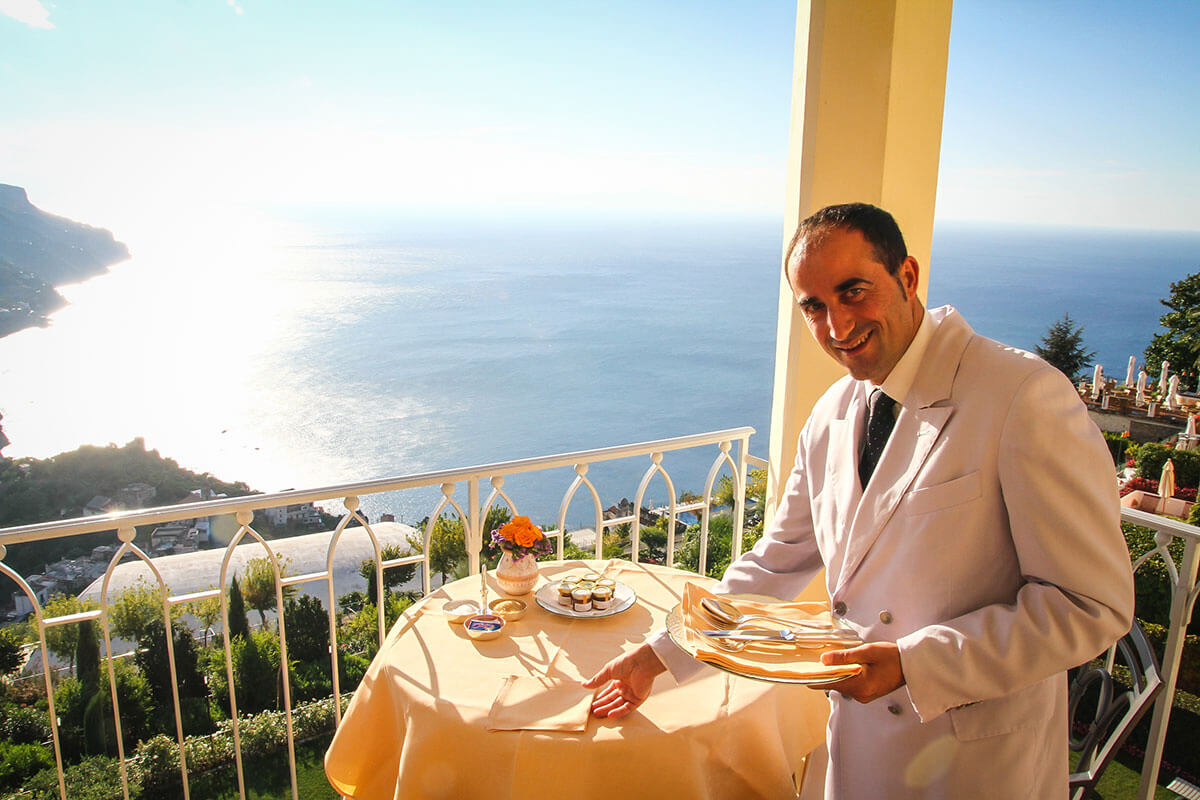 Evidence of permanent human settlement on Capri dates back as far as the Bronze Age, but the Romans were the first people to really make a mark here. Emperor Tiberius loved it so much he had made it his home-office, governing the whole Roman Empire from the lavish Villa Jovis through his twilight years. (On trip, ask our friend Agostino for the details.)
4. Heaven is just a short hike away.
No hiker worth his or her telescoping walking sticks should miss the aptly-named Path of the Gods hike in the mountains above Positano on the island of Capri. On a clear day, you can see forever. And then some.
5. Every walking trail has a name.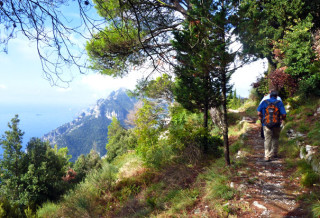 When every path is drop-dead gorgeous, it pays to be specific. Via dei Fortini ("Way of Little Forts") on Capri is one of our favourites. Winding through a part of the island most visitors never see, this carefully maintained footpath takes explorers along the island's western shore to historic forts and some of the most incredible scenic overlooks you'll ever see. Better still, B&R provides the freshly-squeezed lemonade along the way.
6. Every room has an ocean view.
Well, at least at Le Sirenuse, a stunning hotel property in Positano that once claimed Condé Nast Traveler's coveted "Best Hotel in the World" title. (B&R is the only active-travel company that stays here, thanks to our close personal relationship with owner Antonio Sersale.)
7. Walking down alleys at night is encouraged.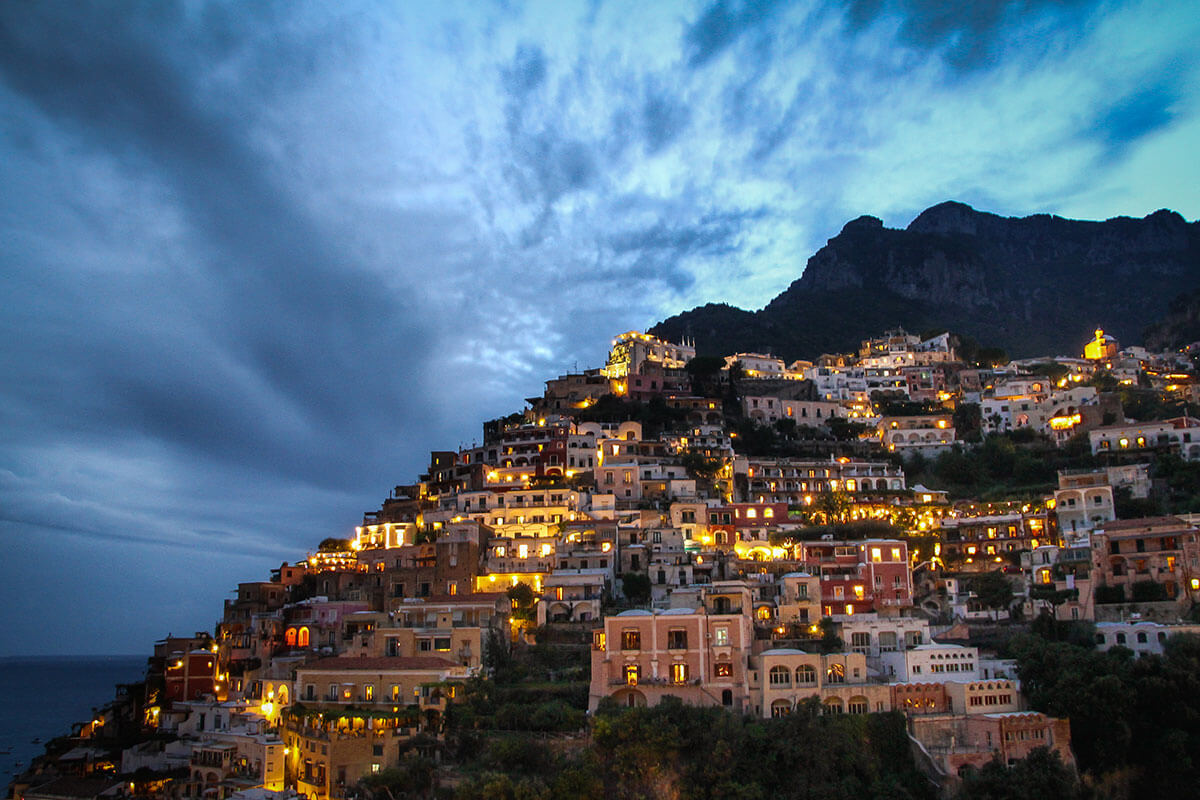 The best place for this is Positano, where the light flickers through the narrow laneways just so, that it feels as though it's been set up for a romantic movie. Feel free to write yourself into the script.
8. You can indulge in Hotel Heaven.
Let's face it, every traveller loves a gorgeous hotel. How could we not? That feeling of walking into a stunning lobby and knowing, at first glance, that it's going to knock your socks off—is like being six years old on Christmas Day all over again (except with room service!). Palazzo Avino and its stunning views of the Med, is the epitome of Hotel Heaven—you will want time to stop as you revel in every detail.  So, check in, find a spot by the pool, order a Negroni, and revel in la dolce vita, as you look over spectacular azure waters and breathe a deep sigh of utter decadence.
9. Boating is Mandatory.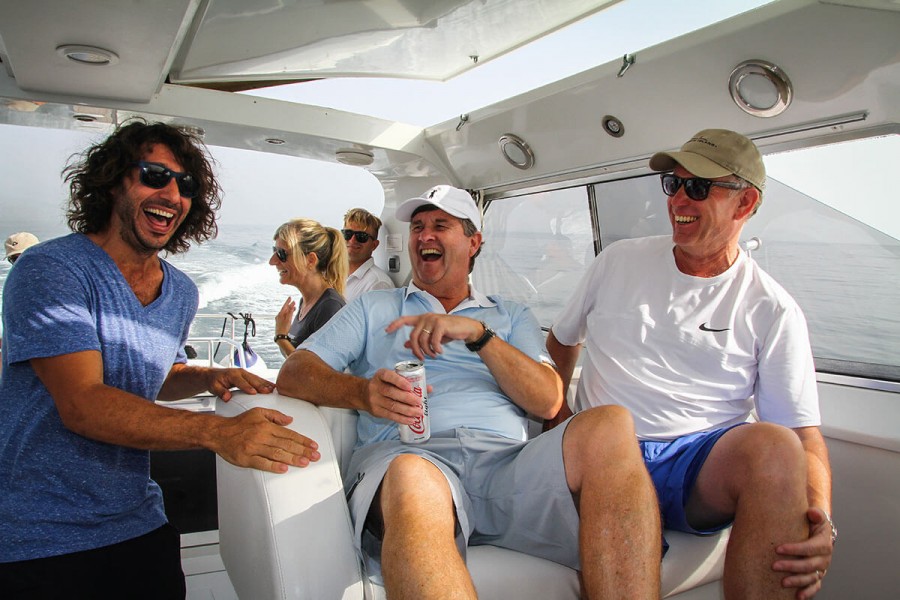 Not really, but it might as well be. Luxurious personal watercraft are common in this part of the Med, and really, with waters these brilliant, you really ought to travel them in style. Some of the best views are visible only from the sea, and B&R will make sure you see them thanks to our own private motor launch that picks you up in Naples and delivers you to Capri in fine style.
Scheduled Group Walking Trip
Glamorous doesn't even begin to describe it. From chic Capri and the cliffs of Positano to Amalfi Town and Ravello, on our Amalfi Coast Walking trip, soak up the luxe elegance of this incredible coast (and its equally stylish locals).
DETAILED ITINERARY
Private Group Walking Trip
From sunset sipping on limoncello to the exhilarating, elegant coastline, our Capri to Positano Walking trip, immerse yourself in the colourful, stylish towns of chic Capri to the dramatic cliffs of Positano, all with your own crew.
DETAILED ITINERARY
JOIN MORE THAN 70,000 FELLOW WANDERERS