The Nose Must Travel: A Research Trip in Puglia
In Puglia, fall arrives through the nose.
You might be strolling down a narrow olive grove lane—farmers careening past in their sprightly Ape trucks—when the light whiff of burning branches, a byproduct of the olive harvest, hints to the cyclical comforts of this enduring region where slow food concepts aren't so much a response to fashion, but a way of life.
I return to Puglia frequently, and often in the fall, when the scents are evocative of terra firma and its trusty bounty. All through the countryside, olive farmers have laid down their green nets to catch the falling black gold; harvesters with ladders lean against the trees as they rack the branches; piles of branches burn at the side of fields; grapes have just been pressed and their mosto leaks from the local cantinas.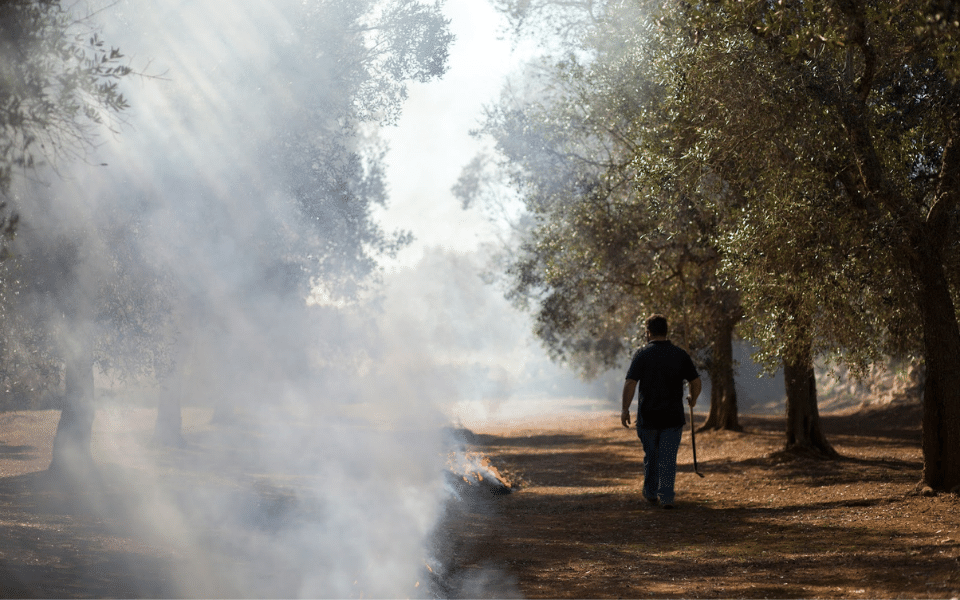 As a sommelier and general food-lover, I can't help but be drawn to the power of the olfactory organ; the co-mingling of pleasure and memory.
This research trip emphasized that fascination and appreciation—focusing on food, memorable dining spots and people with a passion for their produce. 
A long-time B&R friend, Alex, who we started collaborating with in the early aughts—originally as a local guide—has grown his estate to include a gorgeous home in the countryside, a fresh and off-the-earth restaurant, and a series of refurbished white-washed trulli that he rents out. His 'back-40' (the actual acreage is likely much more) is where he grows all the produce for his restaurant, rotating the crops frequently and hand-harvesting everything.
A cooking event we've pulled together at his property involves travellers arriving at his country-home, picking seasonal produce from tidy rows under wide skies before sitting down to a family-style meal prepared by Alex, or if you've gotten your hands in there, a collaborative effort that taste that much richer for the effort.
The term "grown out-back" is ubiquitous in Puglia. Equally prevalent is "caught out front." While this aligns Puglia well within the slow-food movement and kilometre-zero diet, the region is simply functioning with the best-practice methods and eating habits that have defined it for centuries. Here, it's a way of life, not a trend.
See For Yourself
Curious about Puglia? Check out our detailed Puglia to Matera Walking itinerary or reach out to Trip Designer Christina Cain to see if a custom journey might be right for you.
DETAILED ITINERARY
Cooking dinner is a practical evaluation of options—you go out and pick what is seasonally available! You aren't going to pull out fresh tomatoes in November, it just doesn't happen as greenhouses are not in mainstream use.
That's not to say that there aren't talented chefs doing splashy and creative things with food. In, Lecce, for example, a young chef, Solaika Marrocco, is gaining recognition as the new, fresh face of cuisine in the region. One of my favourite appetizers was a dish prepared by her that featured tomato skin in carpaccio-style thinness (essentially an ironed-out blanket of tomato) draped over vegetables.
Her dishes tell a story and that story is always rooted in Puglia and the experience of a meal. As Solaika says, "At home, I never think of simply eating; at my family house, behind every meal, there was history, culture and responsibility." Watch out for her first Michelin star any day now.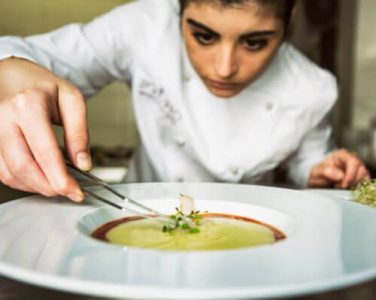 After that meal, I found myself back on the road for the easy-going return to my accommodation and, again, the smell of smoke was pleasantly present in the air. With the fall months ushering in cooler evenings, by mid-afternoon, it's not unlikely to see smoke puffing out of stacked chimneys, as fireplaces are lit to keep farmhouses nice and cozy for the evening.
During the afternoons, too, you'll see barbecues blazing as food is prepared en-mass for the grape harvesters. During this time, when the grape has just been pressed and mixed with wood and placed within stainless-steel barrels, any cantinas (wine cellars) that you pass will likely emit a strong mosto (must)—essentially the aromas of a grape juice right before its journey to fermentation.
On another day I went to check in on my friend Sandro, a lauded chef who works for the owners of a gorgeous hotel and a private gallery in Lecce. Equipped with a functioning kitchen, the gallery has served many great purposes on past B&R trips. At times Sandro has nipped around the kitchen providing cooking demonstrations; on others, a local art expert has added context to the historic buildings under the family's purview (two hotels and the art gallery) to guide us through the fascinating structures before we sit down to a catered dinner in the courtyard of the gallery, a string trio off to the side.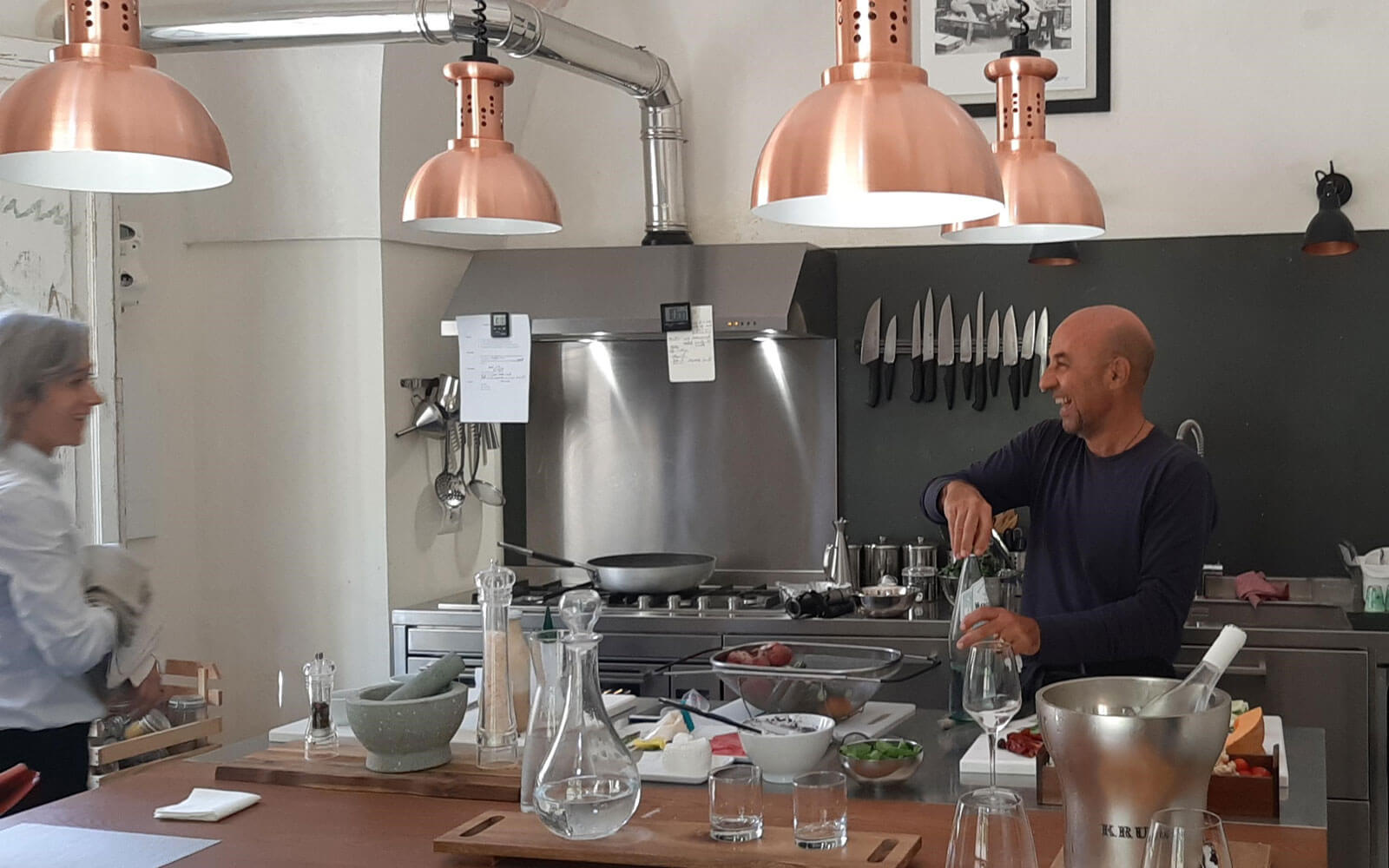 Despite being on the tourism radar (there's lots of investment in Puglia right now—especially with UNESCO recognition increasing), I'm still drawn to the small delights of the region and its ability to maintain Old World charm: Quiet biking routes zig-zag all over the map; olive grove lanes with farmers driving Ape trucks; unobserved hamlets where older men play cards in the piazzas drinking a little glass of wine; nonnas who are constantly rolling out fresh pasta and asking you to come inside for a chat.
One of my last meals on this visit was near the end of October when the days hover 20 degrees Celcius (68 F) and the nights feel a tad crisp and I found myself tucked into a surprising comfort meal of chicken gnocchi smothered in sauce and accompanied by a stemless chalice of chicken broth. The broth was meant to be consumed alongside your glass of red wine. An alternation of the hearty and the soulful. I sipped my wine; I sipped my broth. And on I went.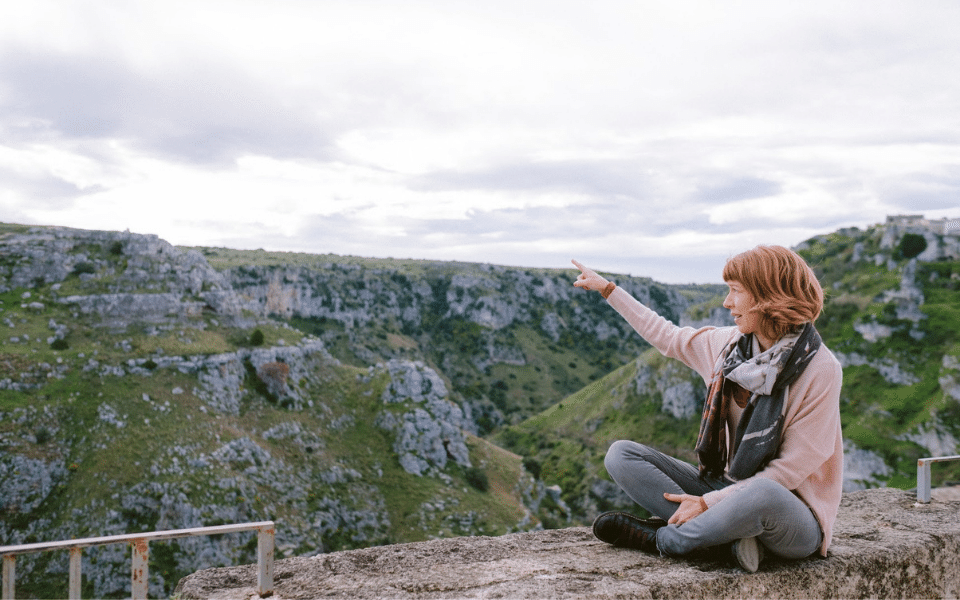 JOIN MORE THAN 70,000 FELLOW WANDERERS