Where to Eat:


Our Top 6 Verona Restaurants
These elegantly rustic Verona restaurants feature superb pastas, extensive wine lists and vast selections of grappa and other liqueurs that will make you forget your waistline for a night and explore the culinary scene with abandon. It is very difficult to find a bad meal in this city—pretty much all the city's restaurants or trattoria serve excellent food—but as a starting point, here are a few of our favourite spots.
Al Pompiere
A classic among Verona restaurants, you won't get in without a reservation. Two cozy rooms with black and white pictures of personalities hanging on the walls. An army of salami and cheese hangs around to entice and the professional service makes this place perfect for a friendly evening spent dwelling on the complexities of the Valpolicella and Amarone wines. Get the plate of ham/cheese and you will be set. The rest of the cuisine is excellent too; the risotto al Amarone is a classic.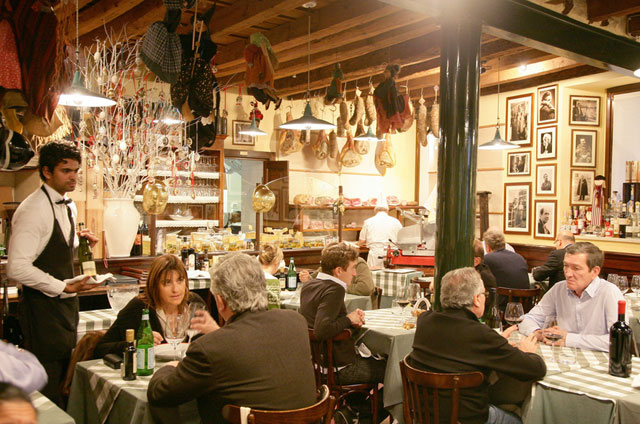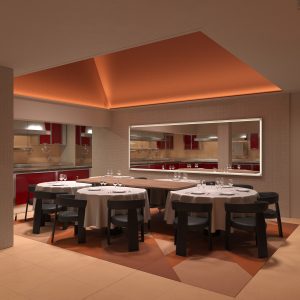 Perbellini 
If you're looking to splurge on an unforgettable meal, Perbellini is your place. Located in a chic central area, this Michelin-starred restaurant provides an exquisite dining experience where every bite is a masterpiece. 
Osteria Mondo D'Oro 
Located near Piazza delle Erbe, this osteria offers an al fresco dining experience like no other. The menu is simple but packed with flavor, featuring rustic dishes that showcase the bounty of the region. 
Locanda ai 4 Cuochi 
Located a stone's throw away from the Arena, this trendy eatery puts a creative spin on Italian classics. The chefs are not afraid to experiment, and the result is food that's innovative yet comforting. 
Il Desco
This Michelin-rated restaurant is said to be one of the best in Italy for fine dining. Their meticulously crafted menu offers a plethora of local specialties prepared with a twist. The wine list also offers some interesting less known bottles aside from the classic such as Bertani and Quintarelli.
Experience Veneto With B&R
Scheduled Group Biking Trip
Pedal your way through the Italian countryside in search of Prosecco and prosciutto, marvelling at medieval villages and serene lakes, ending in the Lagoon City on our Verona to Venice Biking trip.
DETAILED ITINERARY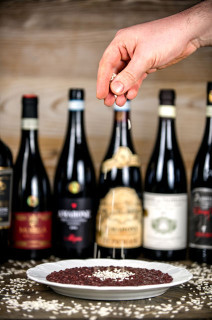 Bottega del Vino
If you're a wine lover, this is the place to be. This restaurant/wine bar boasts a cantina of 80,000 wines; add local specialties into the mix and you have the ingredients for an incredible evening.
Osteria del Duca
Said to be the house of the Montagues, this very characteristic 13th-century medieval structure serves simple, rustic dishes. Expect pasta with fresh tomatoes and eggplant or a grilled steak with rosemary.
Osteria del Bugiardo
This quaint osteria, whose name means "the liar," is one of the hippest Verona restaurants and wine bars, serving simple local dishes, fresh salami, cheese and pasta.
Ponte Pietra
Right at the tower watching over the stone bridge, this new restaurant offers a great location and superb food. With a chef who worked with the Bottega del Vino and Pierre Gagnaire in Paris and an owner who's also a Sommelier, it's become one of the hottest Verona restaurants. (They can even do degustation in their cellar.)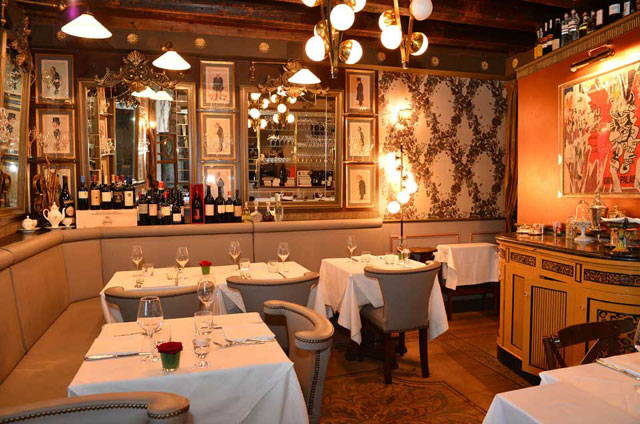 Wine Bars
Oreste Cantina dal Zovo
For the oenophiles, this is a must-visit. The cantina offers a range of meticulously selected labels, making it an ideal place for a quick degustation or even wine shopping. 
Osteria del Bugiardo 
Another wine-focused spot, Osteria del Bugiardo is perfect for enjoying an aperitivo paired with small plates known as cicchetti. This bar offers an intimate atmosphere and an extensive wine list that will leave you spoiled for choice.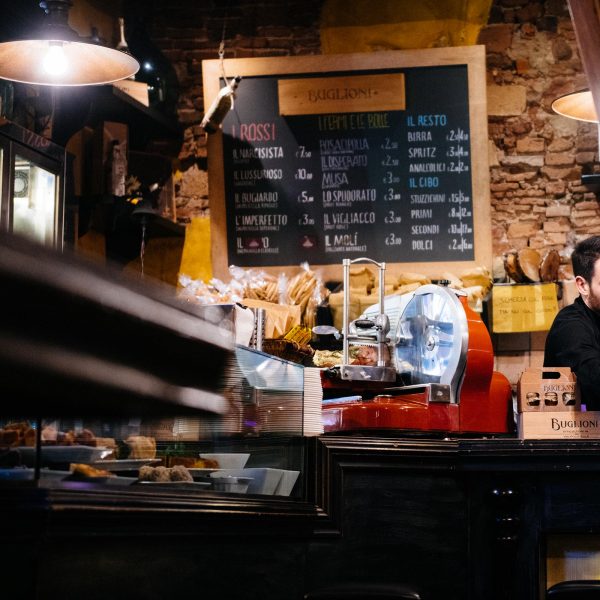 There you have it—a culinary tour of Verona that ranges from traditional to modern, with flavours and atmospheres to suit every palate. Whether you're a hopeless romantic or a culinary adventurer, Verona has something for you. Buon appetito! 
JOIN MORE THAN 70,000 FELLOW WANDERERS