In the Australian Outback, a Home(stead) Away from Home
"I thought we might open a cheeky little red?"
Of all the things I think of when I'm reflecting on my last visit to Arkaba Homestead – a 60,000 acre former sheep ranch on the edge of the Australian Outback – why is it that this phrase keeps popping into my mind?
A Man Who Loves his Work
It was said by Brendon Bevan – manager, naturalist guide, and consummate host of Arkaba – as we're meeting up for a drink before dinner in the cosy, inviting lounge room of the 1850s homestead.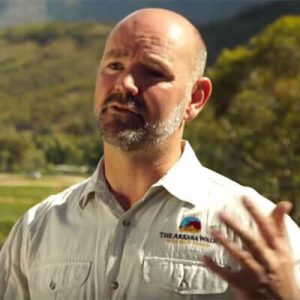 There's a small group of us: three travellers who have been hiking the four-day walking track that winds through the property, plus Brendon, his wife Kat, a couple of other Arkaba guests, and some of the Homestead team.
I can't say it's the first bottle that he's opened, but when you're tempted with an array of wines from some of Australia's finest wine regions, the nearby Clare, Barossa and Eden Valleys, well – what's a girl to do? We're gathered around the fire, and Brendon has that animated glint in his eye that says "this is a man who loves his work."
Discover Adventure Down Under
On B&R's South Australia Expedition, experience endless Outback roads, witness the haunting Flinders Ranges, and cycle through the fertile hills and valleys of some of Australia's most famous wine regions.
DETAILED ITINERARY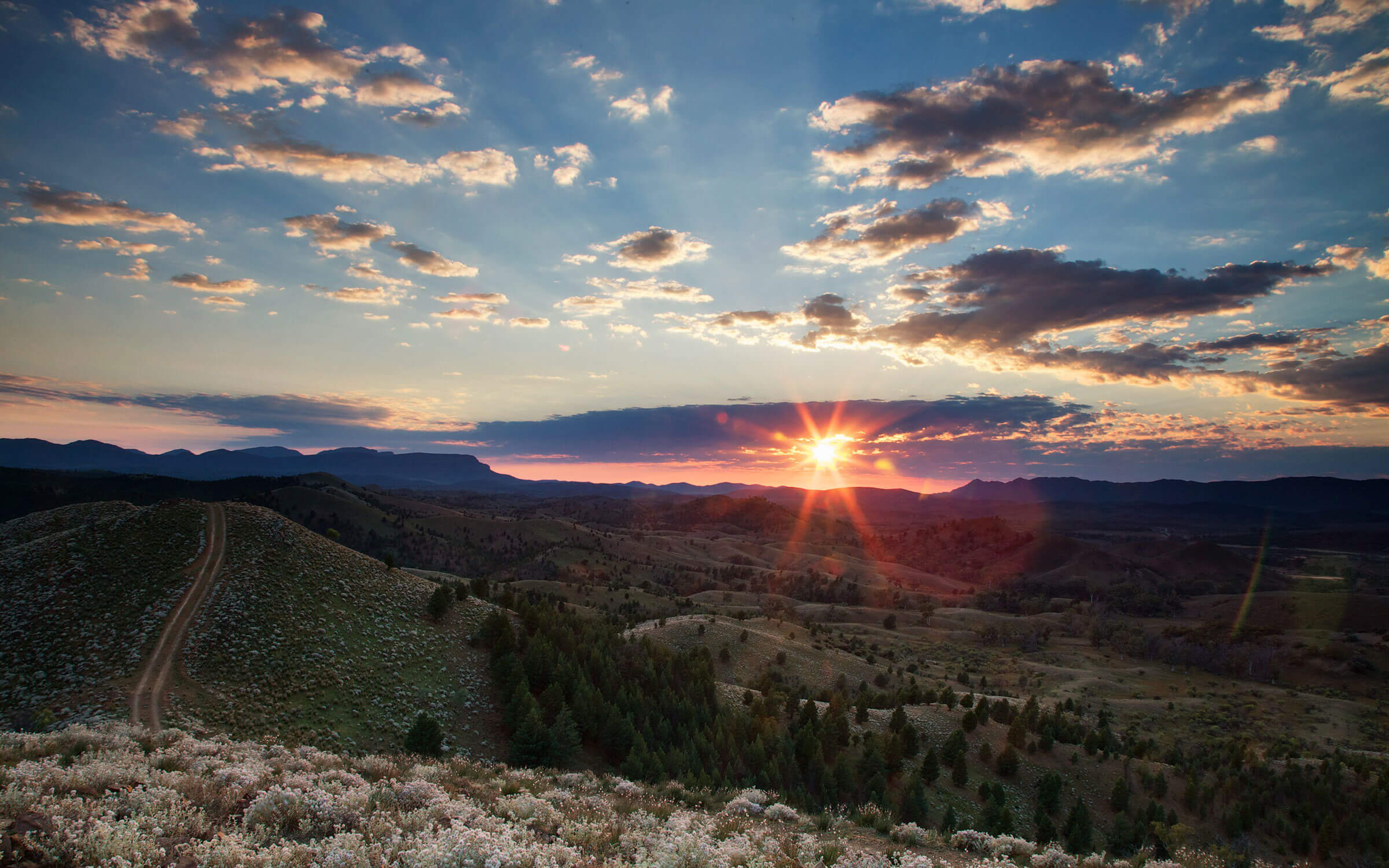 A Wildlife Safari – Australian Style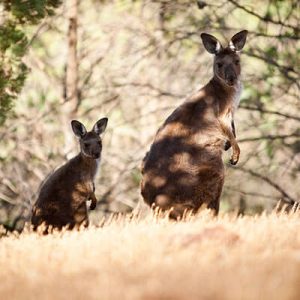 And why wouldn't he? Located on the edge of the Flinders Ranges, identified as one of the oldest geological sites on earth, Arkaba is a farm so big it's known by that most-Australian turn of phrase as a "station."
Once home to many thousands of sheep, it's now dedicated as a Wildlife Conservancy under the very caring and watchful eye of Brendon and his team, who have seen the abundant resurgence of many native species.
A drive through the property with the fabulous naturalist guides is a wildlife safari Australian-style, with emus, kangaroos, echidnas, quolls, enormous birds of prey and countless species of birds amongst the ever-changing parade.
Peace, Vastness & Solitude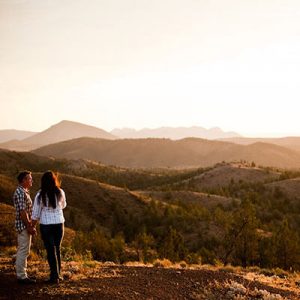 If you're keen to try the walk, a day of hiking is an instant lesson on what The Outback is all about, with vast horizons, quintessential Bush landscapes, thousand-year-old river gums lining the creeks, abundant wildlife and… peace, vastness, solitude.
At night, eco-bushcamps provide a surprising element of luxury, fine food and hospitality, under a blanket of stars that defy the imagination.
And then, it's back to that beautiful Homestead, lovingly restored to give you all the comforts of a boutique hotel, but oh-so expertly conceived as the relaxed, inviting home of some friends you haven't seen for ages, and are thrilled to catch up with again.
Which all brings us back to that cheeky little red – and a fabulous night spent relaxing 'at home' with your new mates.
---
Learn More About Arkaba
Check out the stunning video below to learn more about this incredible property.
JOIN MORE THAN 70,000 FELLOW WANDERERS