Where to Eat in Hong Kong:
7 Best Restaurants
Hong Kong is a fun nut to crack: a juxtaposition of brightly shining skyscrapers and dimly lit noodle bars. If there's one thing I look most forward to when my travels bring me here, it's eating. The restaurant scene here is as vast as the metropolis itself; from relaxed dim sum joints to Michelin-starred Italian fare, there's no dish beyond reach in Hong Kong.
To help narrow down your selection, here are my 7 favourite places in a city of more than 7 million to respite from the bustle and settle into an amazing meal. Be sure to use your hotel concierge as a resource for reservations, particularly at posher places.
The most fun: Getting around Hong Kong
Packed with people, Hong Kong is blessed with the best (and most varied) public transportation in the world. Hop aboard the shiny and super-efficient Mass Rapid Transit (MRT) subway line, take a scenic tram to pretty Victoria Peak, or go slow across the South China Sea on the Star Ferry that takes you across the harbour, not to mention its iconic double-decker buses, a vestige of its colonial past. Take advantage of them all!
Getting to and from the airport
When arriving and departing the city, the best means of travel between the Hong Kong International Airport and downtown is the high-speed airport train that travels to and from Hong Kong Station. When it comes time to depart for your flight home, you can save yourself the hassle of carrying your luggage, as you have the ability to check heavy bags directly at the high-speed airport train station! (So convenient and so cool). Almost all airline carriers will allow you to check your luggage at the airport train station up to 24 hours and up to 90 minutes before your flight—so the next time you will see your luggage is back at home, on the luggage carousel. Another tip: download the HKG MyFlight app for your phone to stay up to date with flight information.
Dim Sum: a Cantonese Institution
The culinary art of dim sum started with the Silk Road and the Chinese tradition of yum cha, which translates into English as to drink tea. The need for a place to rest for tired travellers gave rise to building teahouses along the road. When it became known that tea was a digestive aid, teahouse owners began to add snacks to their menu.
These snacks, now known as dim sum, are bite-sized portions of steamed buns, dumplings and rice noodle rolls containing a range of ingredients including beef, chicken, pork, shrimp, and vegetables. Often, they are served with soups, steamed green vegetables and congee, and always accompanied by tea.
Dim sum, which translates to touch the heart, evolved the relaxing practice of yum cha into a lively experience. Thanks to its small portion size, dim sum is best shared among friends and family in order to sample the different varieties. Tradition surrounding dim sum remains an integral part of life in the Cantonese community. The elderly will gather for dim sum following their morning exercises, and it holds a significant place in the family, as extended family members will usually get together each weekend at dim sum. While conventionally it was eaten for breakfast or lunch, today many restaurants will now serve dim sum at dinner time and for take-out to cater to students and office workers.
One helpful bookmark on your phone: the Ultimate Dim Sum Guide as a fool-proof resource to help you navigate a typical menu, with photos, descriptions and English-Cantonese translation.
Casual Bites
Tim Ho Wan
Tim Ho Wan is one of the most famous spots for dim sum in all of Hong Kong and is probably the most affordable Michelin-starred restaurant in the world! If you show up at prime lunchtime (around 12:30 p.m. or so), expect a 20-to-30 minute wait for a table.
Isola
For Italian fare with a view, head to Isola, where home-style food is served in a stylish setting and paired with a panorama of Victoria Harbour and the stunning skyline of the Kowloon peninsula. I always order any one of their thin-crusts pizzas and a Negroni.
Kin's Kitchen
If you're in search of something with a bit more of a local feel, try Kin's Kitchen. They specialize in Cantonese comfort-food classics with a modern twist, offered on an easy-to-follow menu. Their barbecued pork (char siu) and smoked chicken are not to be missed.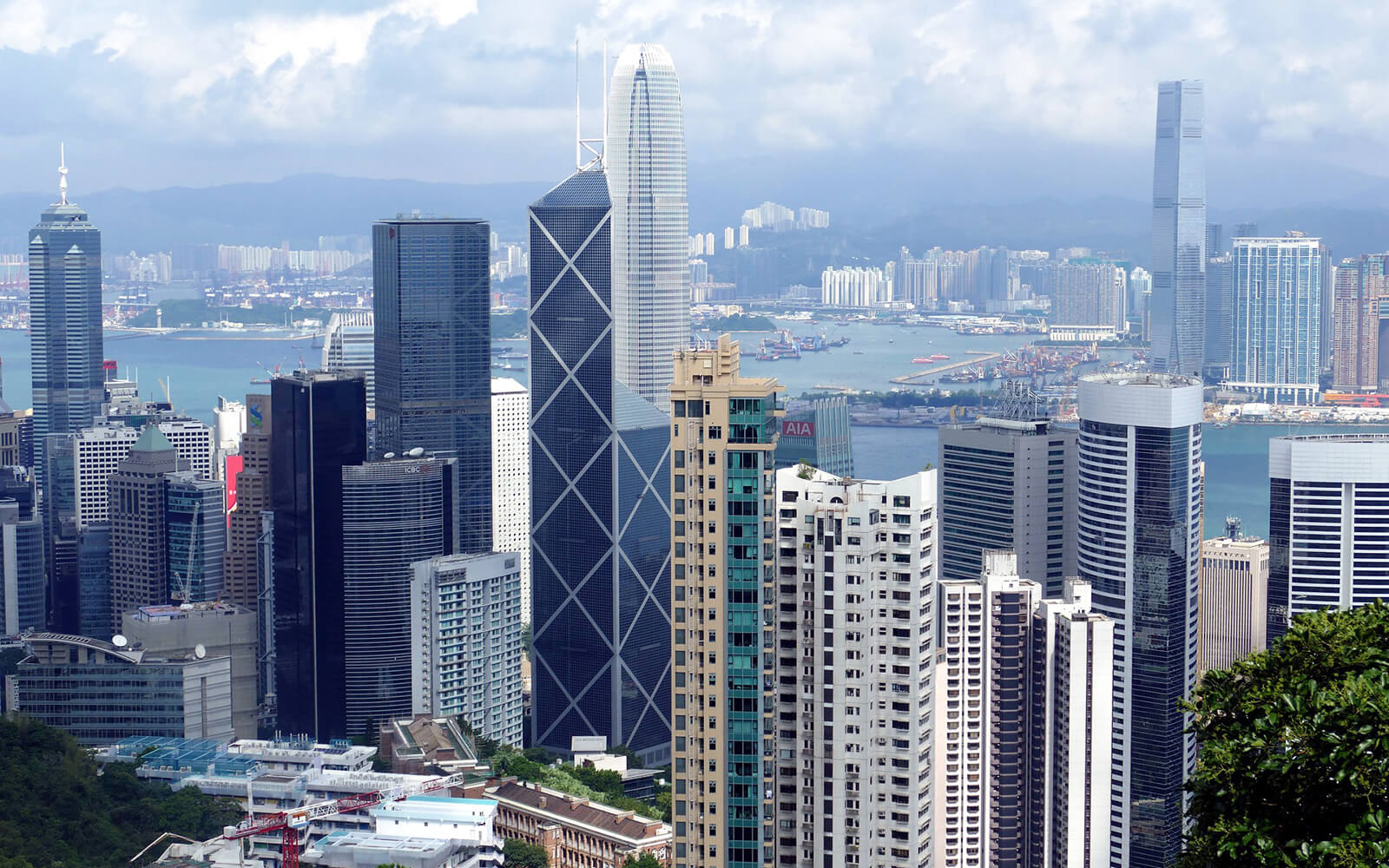 Michelin-Starred and Exclusive Rooms
8 ½ Otto e Mezzo Bombana
This is one of the best restaurants in town, and I'm not the first to say it. (It is the only Italian restaurant outside of Italy to bear three Michelin stars!) Be sure to book as far in advance as you can.
Amber
Find this two Michelin-starred restaurant inside the lavish Landmark Mandarin Oriental. A small spot with a fun flair, enjoy a wide-selection of caviars or a 10-course tasting menu to sample an array of the chef's concoctions.
China Club
China Club has remained the top exclusive place since its opening in 1991. Located inside the old Bank of China building, this place exudes class, adorned with paintings and sculptures by Chinese artists and a Bosendorfer grand piano resting discreetly in the corner of the dining room.
Aqua
The experience at Aqua is all about the stunning 360-degree vantage point over the city (the neon-infused skyline is one of the world's best), though their Japanese-Italian fusion menu is sure to impress, too. Make sure you get a table up front and marvel as twinkling city lights bounce off the water of the bay.
JOIN MORE THAN 70,000 FELLOW WANDERERS