The Slow Fund: Rice Production with Ozuchi Village
This feature is part of our Slow Fund Series: projects and stories that highlight the communities we visit and how we give back. We established The Slow Fund to support innovative projects that are reflective of the regions that inspire them.
Whether through educational, cultural, or conservation and preservation initiatives, the Fund helps protect various forms of heritage and promotes the health of vibrant living cultures and the eco-systems that support them.
---
Nimaida Noboru is the sole rice farmer and caretaker of the all-but-abandoned site at Ozuchi village.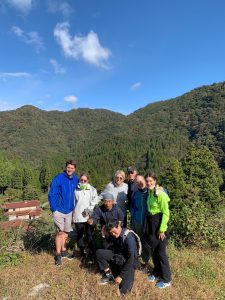 He returned to the village he was raised to tend to his family's land, and his story of loyalty and dedication is an inspiring one. Nestled in the Noto mountains, the remote village of Ozuchi is a true preservation of historic, rural Japan.
The B&R Fund supports Nimaida's efforts and rice production practices and has included a stop at Ozuchi on our Japan Walking trip.
Throughout the year, Nimaida welcomes agriculture students, volunteers, and tour groups to learn about how he helps preserve the heritage of the land.
In helping Nimaida develop this visitors program, the B&R Fund both supports Ozuchi and educates visitors on traditional Japanese farming.
JOIN MORE THAN 70,000 FELLOW WANDERERS