Your Definitive Guide to the Best Time to Travel to Asia
Are you considering travel plans to Asia for the Fall, Winter or Spring?
Figuring out when to go can be tricky to do on your own. As a Trip Designer for many of B&R's Asia journeys, I've outlined my suggestions on the best time to visit Asia and where to go, depending on what you want to get out of the experience.
See Asia Your Way
From sleepy fishing villages to the flurry of activity in its big cities, discover the best of Asia on a bespoke adventure. Award-winning expert and B&R guide, Nathan Lane, knows the in and outs of some of the region's top destinations, including Sri Lanka, Vietnam, Laos and Cambodia. He'd love to start planning your custom adventure!
Start Planning
October
October is a great month to travel to South East Asia. The crowds are light, and the landscapes are verdant
and lush as the region is just emerging from the rainy season.
I designed the Indochina Biking trip to visit three counties—Vietnam, Cambodia and Laos—as a seamless experience by bike. This guaranteed small-group trip explores the limestone pinnacles of Northern Vietnam, the winding Mekong in Laos and the spectacular Angkor Wat in Cambodia.
November
Vietnam is a long, narrow country stretching north to south; in November the southern part of the country can experience a lot of rain, while the north remains unphased (and flush with sunny days).
With that in mind, I made sure this private Vietnam Walking Trip targeted the drier part of Vietnam to take advantage of this good weather and the best time of year to visit the Rice Ninh Binh (Ha Long Bay on the land) and scenic rice terraces of Sapa.
If an off-the-beaten-path destination appeals to you, Laos offers miles and miles of calm Mekong-side riding at a time of year when the weather is warm and dry (for those who dislike humidity, this is especially relevant). On this Laos private trip, you'll hit all the spots (geographical and hotel, alike) that are making Laos an emerging travel destination. Get there before everyone else.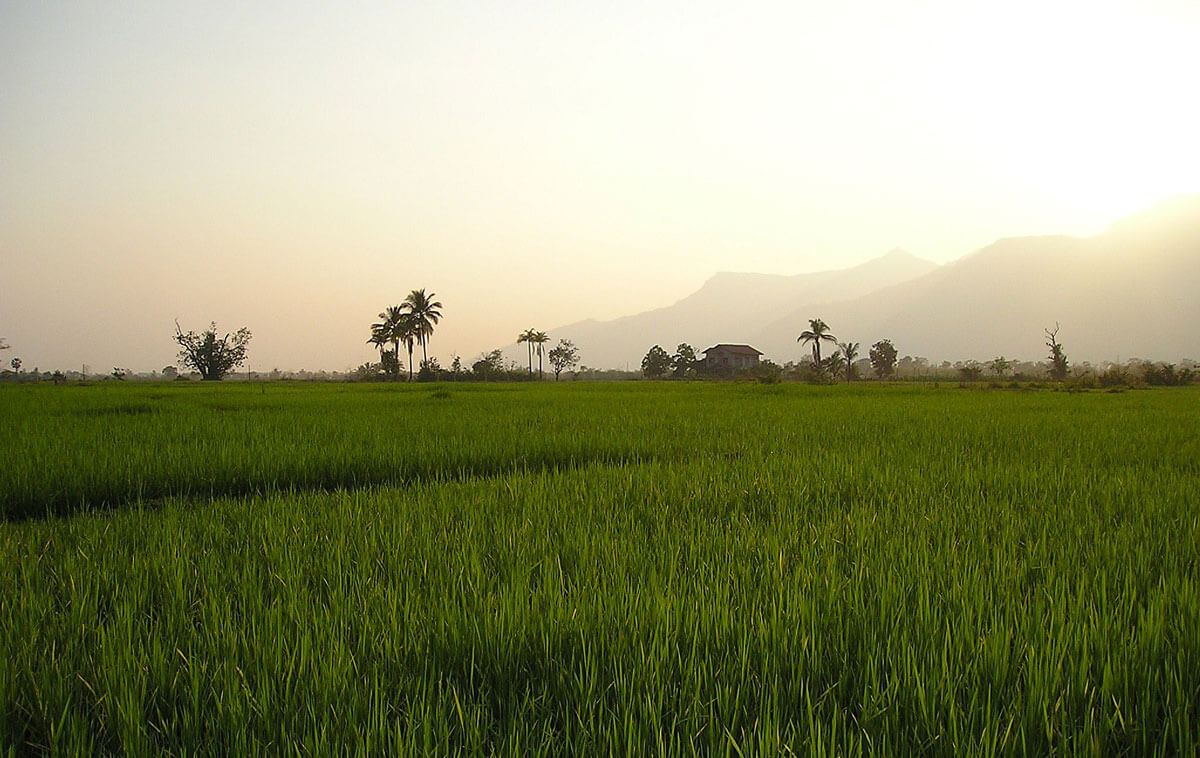 December
For a great vacation away from the demands and drama of the holiday season, the Cambodia and Vietnam biking trip is a group departure that harmonizes the best of both countries: you'll cycle from culture-rich
Angkor Wat to the serenity of the Vietnamese countryside, resting in lauded accommodation along the way.
On Vietnam & Cambodia Biking, another group departure, you get to merge with other families who also want to experience the country through a wide variety of kid-focused activities during seasonally ideal times.
Many years ago, my friend Anh told me, The Vietnamese like to eat fast, walk slow and laugh at nothing. Today, as a parent of children, I feel like they are just the same. That is just one of the many reasons I think Vietnam is perfect for families.
January
Looking to kick off the New Year in a new spot? January is the perfect month to visit Sri Lanka on a small-group departure. The Sri Lanka Biking trip is designed to take advantage of all the things I love: minimal crowds, flat and pleasant bike riding and top-tier hotels that cater to every palate (think: wellness, design, food). On top of that, this country is poised to become the next big thing. Don't wait.
February
The past decade has seen an increase in tourism and economic growth in Vietnam, which means the roads may be smoother, but the routes can get busier. I've designed B&R's new small-group trip, Vietnam Biking, to keep us on quiet roads spinning through Central Vietnam and the miles of flat biking available in the Mekong Delta. It was my intent to craft a trip with relaxed rides, so you can keep your eyes on everyday Vietnam with its engaged locals, vibrant markets and happy children biking to school, rather than worrying about the traffic.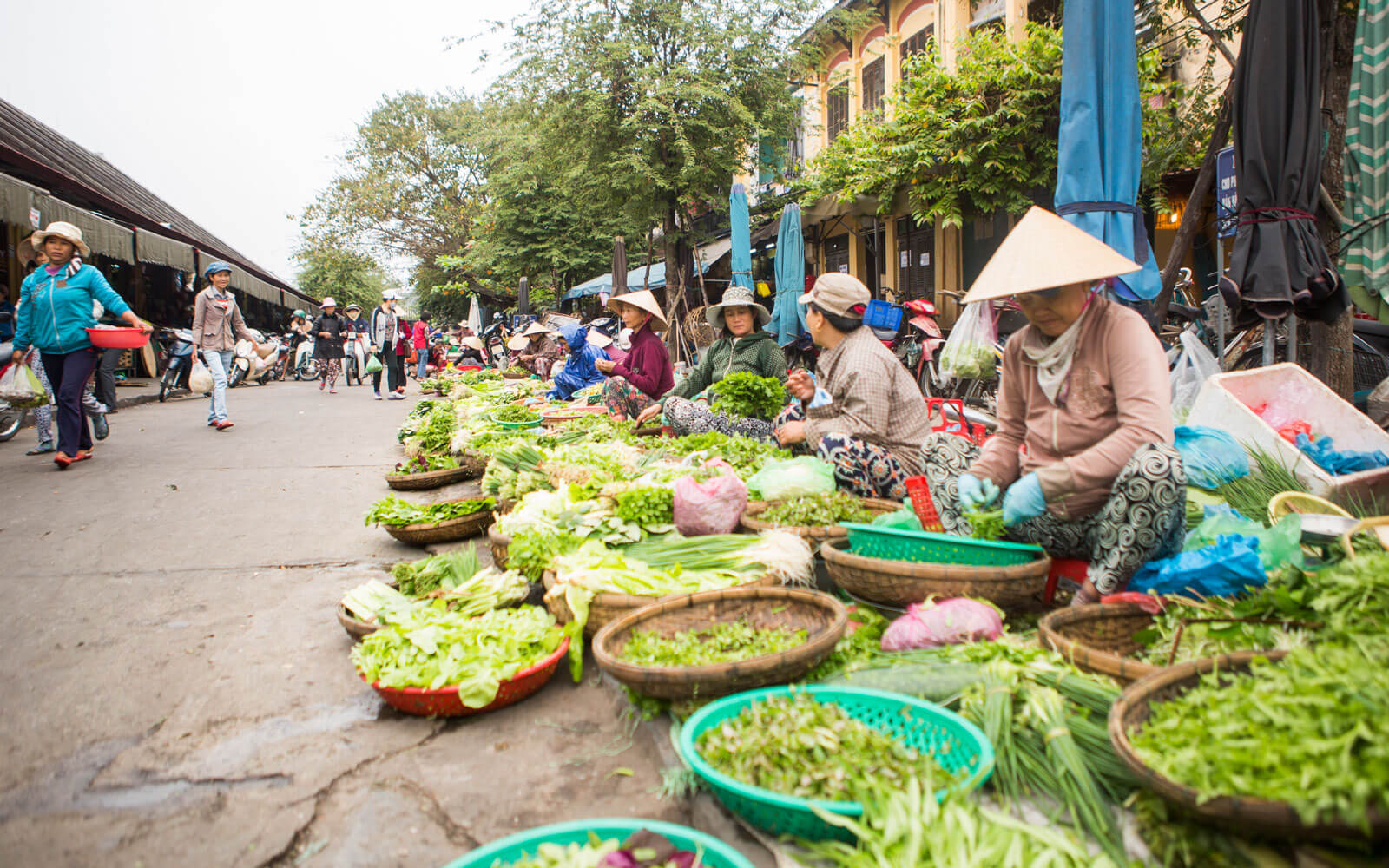 March
For those who want to feel the rush of wind through their hair but aren't sure how committed they are to pedalling every day, I designed the Cambodia E-Biking trip, a private itinerary. Although the area surrounding the sprawling Angkor Park is generally flat, it is almost always hot in this region, so the bump of an e-assist can be incredibly valuable. Additionally, you won't be daunted to head toward the more distant (and less-crowded) temples farther from the entrance of the park.
April
Aboard the Aqua—a sophisticated floating hotel—you'll get to see Vietnam, Laos and Cambodia from an entirely different perspective. The Mekong River Biking trip offers insight into seldom explored regions while keeping the luxe vibe high. To continue along that vein, you could always customize this private trip with a few days at the new Shinta Mani Wild tacked on at the beginning of your journey.
If you'd like to know more, I'm happy to help you sort through the best months to travel to Asia taking into consideration what you want out of the experience. If nothing above appeals to you, it might be worth chatting about a customized trip to suit your style.
JOIN MORE THAN 70,000 FELLOW WANDERERS