Biking in Cambodia with B&R Expert Guide Fin
Having guided over 50 biking trips in Cambodia and Vietnam, B&R expert guide Fin reflects on his experience biking in the Cambodia National Cycling Championship.
---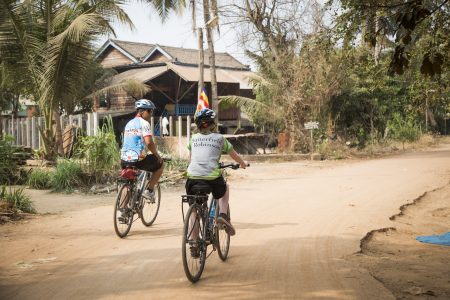 There was a fleeting moment during the height of the pandemic when bike shops were swept clean. Gym enthusiasts turned to outdoor exercise to avoid feeling stir crazy, while city dwellers opted for two wheels over crowded commutes on public transit. 
The great bicycle boom of 2020 didn't really plunk a dent in anyone's routine here at B&R – we're bikers by nature. And if there was a silver lining to all this, it's that we were blessed with more time to explore the world on two wheels, connecting deeply with our surroundings and expressing gratitude for life's simple pleasures.   
This was especially true for Fin, B&R's expert guide for Cambodia and Vietnam. When tourism came to a halt in Cambodia, he turned to biking to help manage his stress levels. 
"I've started to do more cycling prior to the pandemic, but I had even more time to enjoy it during. I could see many improvements in my biking and fitness level. Now I can ride 100 km in just a few hours, which I do almost every weekend," Fin said. 
Fin took his improved skillset to the Cambodia National Cycling Championship, which was delayed until February 2022 because of the pandemic.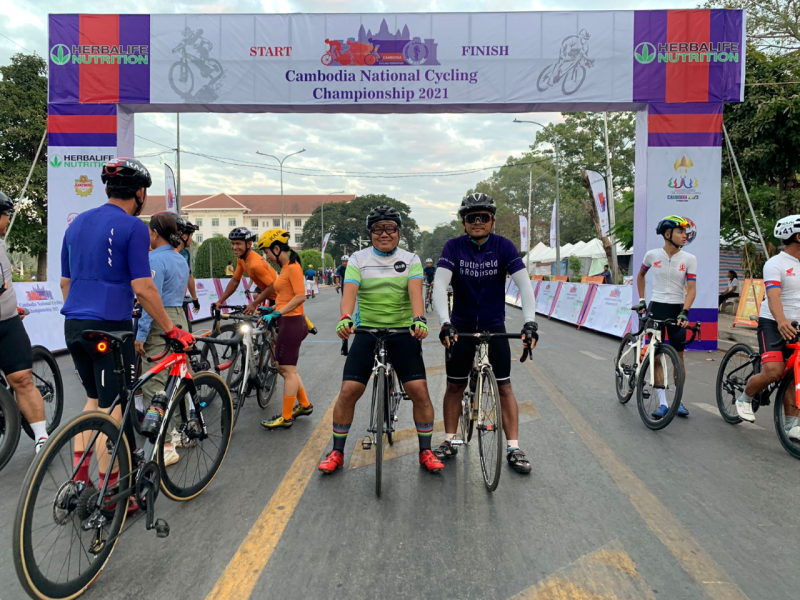 "The race is held in Siem Reap due to the road conditions and atmosphere being much better than any other place in Cambodia," Fin said. "200 athletes joined this year in the road and mountain bike categories. Sokly and I were both on the Angkor Biking Club team in Siem Reap, one of the oldest clubs in the city. He registered to ride Elite Road while I registered to ride Man Master Road. Sokly trained every morning before the race, while I did not expect to win the race as I just wanted to experience it. Maybe next year!"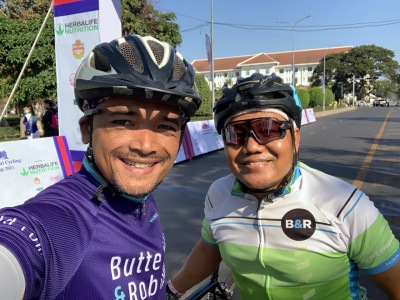 B&R is proud to have sponsored Fin, as well as Sokly and So, two of B&R's expert guides in Cambodia and Vietnam. According to Fin, the race is held annually in Siem Reap to improve Cambodia's cycling sector. The Federation has already organized two years in Siem Reap, and the number of cyclists is increasing, signalling a boom for the future of cycling in this incredible country. 
"The race was scary because of the large crowds and the speed we rode," he said. "The start time was the same for all three categories this year, which created a large crowd. I completed two rounds at 83.6 km with a time length of 2:03:56. Having completed two rounds, I was 20 m behind, while Sokly had completed only one round. It was scary but a lot of good fun! I will definitely join the next one."
Feeling inspired to experience the ancient legacy of Cambodia on two wheels? Get in touch with Nathan Lane to start planning.
JOIN MORE THAN 70,000 FELLOW WANDERERS