A Kiwi's Guide to
Enjoying New Zealand
Editor's Note: Make the most of your trip to New Zealand and adopt a Kiwi attitude for best results. Our resident Kiwi (with charming accent to boot), Rob Grieve, shares his top tips for enjoying the best of New Zealand. Here are a few ways to adopting that extra-chill, go-with-the-flow mindset that will help you make the most of a visit to this spectacular country.
Tip #1: There's No Place Like Home
Dorothy said it best—and any true-blue Kiwi will tell you the same thing. A typical New Zealander will usually save up enough money to travel the world for a few years (I spent many years abroad as a ski instructor in Canada, the U.S. and Japan, and superyachted my way through the Caribbean and Europe as a crew member) but nothing compares to the inevitable Kiwi homecoming. Now that I'm a Trip Designer at B&R, I take real pride in crafting the best trips in the world, in the best country in the world. (Yes, I'm biased). It's my job to showcase just how amazing New Zealand is…let me count the ways.
Tip #2: No One Ends Up Here By Mistake (So Plan in Advance!)
All the way on our side of the world, in the middle of the ocean (save for our nearest neighbours, Australia), no one ever just 'passes through' New Zealand by accident. It's always 100% intentional. Let's be honest, there aren't a lot of us here (about 4.8 million people total), with more sheep than people. We're a small country with limited space in many of our top hotels and most popular regions. So for the most spectacular trip, my best advice to you? Book your trip at least a year in advance, especially if you're travelling with a big group or with your family. (I might be able to squeeze you in last-minute if you're a couple, but…) The busiest times of year are November through February, summertime in the Southern Hemisphere.
Tip #3: Go With The Flow (It's the Weather, Mate)
We Kiwis are known as some of the most laid-back folks in the world, and there are probably a number of reasons for this. First of all, the wild weather. The weather here can change unexpectedly and on a dime! We're an island that's caned on all sides by the ocean, with no respite or buffer. We've got it all: lots of strong sunshine (bring the SPF), a high average rainfall (bring the rain gear) as well as the white stuff when you're up high in the Southern Alps or scrambling on a glacier (bring the winter woollies). And the wind…depending on which way the literal wind blows, this very factor might determine where you start and end a bike ride or activity (always with the wind at your back—we make sure of that). So just know that things don't always go as planned…and that's okay, mate, coz we're adept at juggling (kinda like magicians!). We've got you covered, no worries!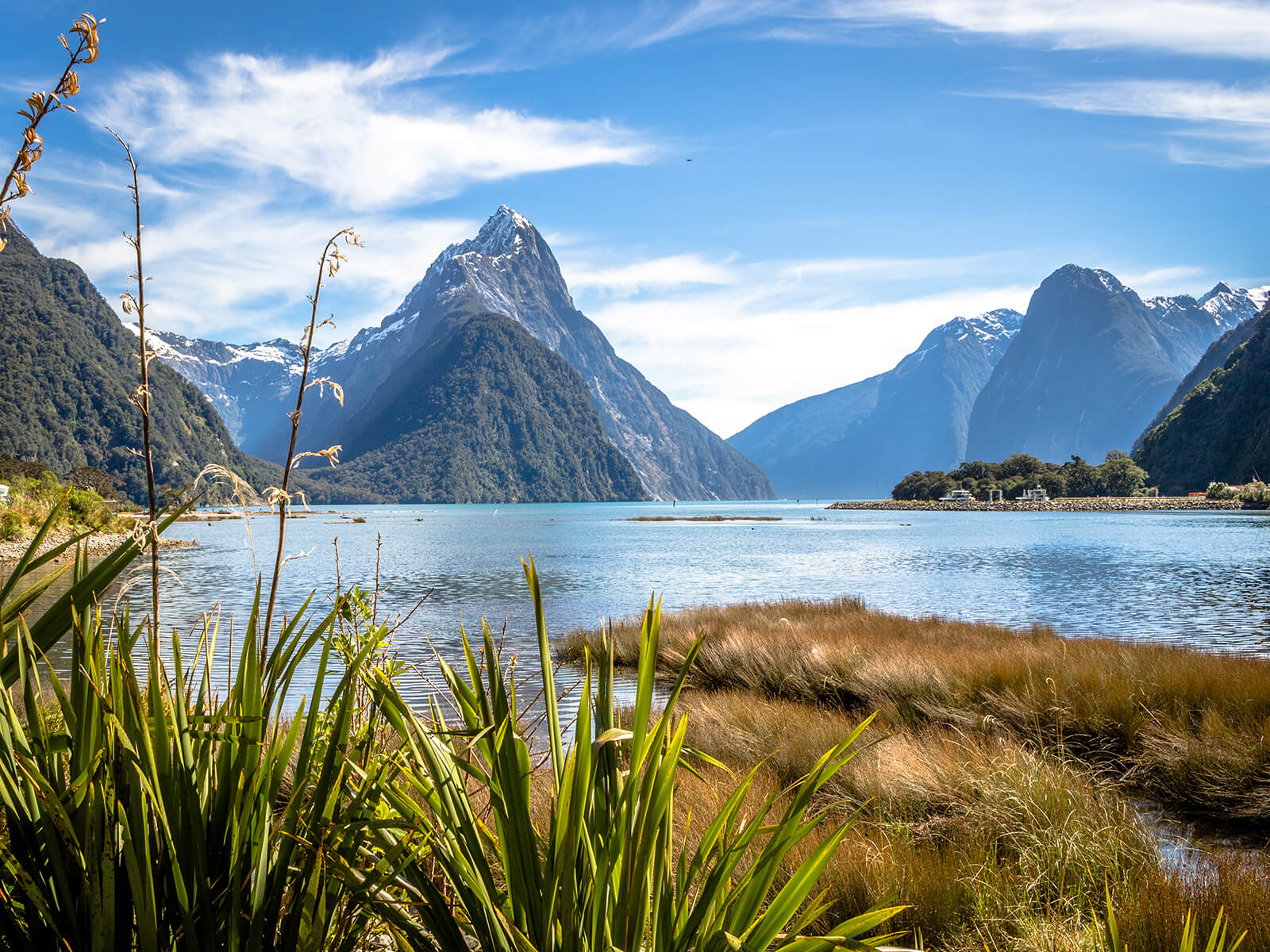 Tip #4: Enjoy Every Day
As someone once said: life is what happens when you're busy making other plans.  Just a few days before I was guiding a B&R trip in New Zealand, I was caught in the 2011 Christchurch earthquake with my co-guide, Erin Reed. Literally, chunks of buildings were falling all around us (including the building we had just stepped out of), we saw the top of the Christchurch Cathedral crash into Cathedral Square and people were running in the streets, with aftershocks continuing constantly—and that day, we were picking up a group of B&R travellers. Needless to say, everyone was safe and sound and accounted for, and after some serious deliberation, we decided to run the trip. It was a hugely emotional experience for us all, which reminded each of us to be grateful for what we do have. We've got it all in New Zealand: glaciers, mountains, forests, the ocean, the beach, a thriving Maori culture, and the best people on earth. What more could you ask for?
Tip #5: Don't Forget to Indulge
While your eyes are feasting on the mind-blowing scenery, don't forget that we also have some of the best food (and wine!) in the world. From fresh seafood or something as simple as a steak or biting into a farm-fresh and flavourful apple, New Zealand's food is something you'll look forward to on the daily. (I also feel it is my national duty to mention our sweets: from Whittaker's Chocolate to Jaffas to Pascal's Minties and pineapple lumps, your active days will almost certainly cancel out these quintessential Kiwi must-try treats)!
Tip #6: Embrace the Adventure
From meeting longtime sheep ranchers in the Canterbury region, to a thrilling jet boat ride with white-peaked mountains as your backdrop. To venturing into an icy blue glacier or simply relaxing at an off-the-grid luxury lodge and right down to stargazing in one of the dark sky capitals of the world, every day is an adventure waiting to unfold in New Zealand. I invite you to my wild and wonderful homeland to experience it all!
JOIN MORE THAN 70,000 FELLOW WANDERERS