An Insider's Eye on Vietnam: What to See and What to Skip, According to our Vietnam Expert
Discernment is crucial componentry for any Trip Designer; in the case of Nathan Lane it's never been lacking. Below he lays into a few of his least favourite bucket-list items in Vietnam.
---
Skip:
Halong Bay—Outside of Hanoi
Images of Catherine Deneuve floating on a boat surrounded by towering limestone pinnacles in the old movie Indochine is part of my original pre-visit visual image of Vietnam. For sure, that Halong Bay is a place of Beauty.
Its current state, however, is a far cry from that representation. In my opinion, it has been severely mismanaged; the Bay is overwhelmed with boats and the idea of floating in a tranquil setting is long gone. In its current, over-saturated state it is a bit of a circus with hundreds of boats (overnight Junks—a type of Chinese sailing ship) churning out every day, and cruise ships docking with their tenders buzzing all over the place. The garbage in the water is painfully visible and a thin film of oil shimmers on the surface, a byproduct of all the diesel engines. Swimming is entirely undesirable.
Additionally, while onboard the junks, you are a captive audience to the numerous vendors hawking 'pearls' and other tourist tchotchkes, most of which are replicas produced in a nearby factory. The drive to Halong Bay (from Hanoi) is 3.5 hours each way so it is a hectic one-day tour (7 hours in a car and 3 hours on a boat), making an overnight stay in the region a must.
The Alternatives:
If you feel strongly about visiting the region, I suggest chartering a floatplane as a way to bypass the long travel times. But, in general, I strongly suggest avoiding the mad crowds and looking to the (current) best alternative that offers a similar experience, Lan Ha Bay. Honestly, not as stunning as Halong Bay would have been 70 years ago, but, I believe, under today's conditions, a better overall experience.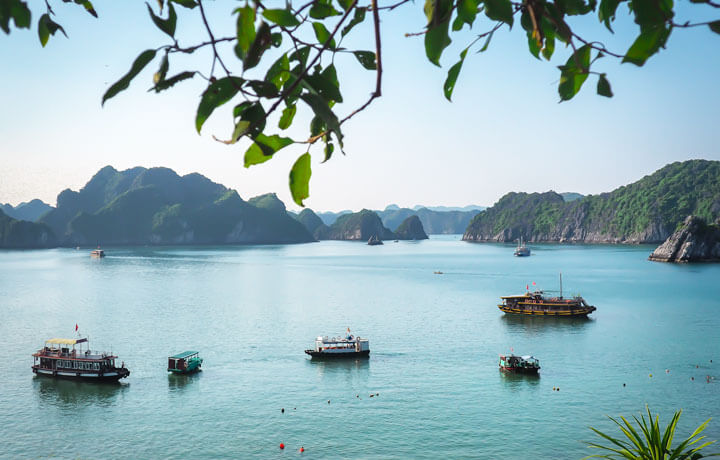 Another option I love to suggest is Ninh Binh. Often referred to as the "Halong Bay of the land," it is the geological continuation of the limestone pinnacles that mark Halong Bay. In Ninh Binh travellers can find exhilarating options for biking and walking, alongside a few delightful hotel gems tucked within the mountains.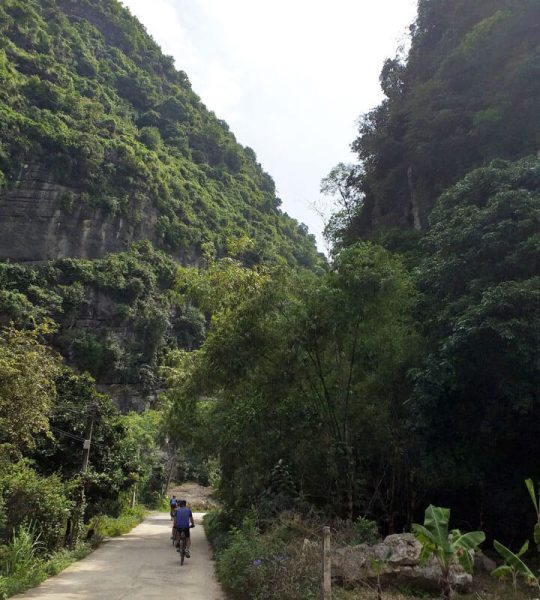 Want more expert insight? Trip Designer Nathan Lane has been named a Condé Nast Top Travel Expert for Vietnam three years in a row. He'd love to bring your travel dreams to life.
START PLANNING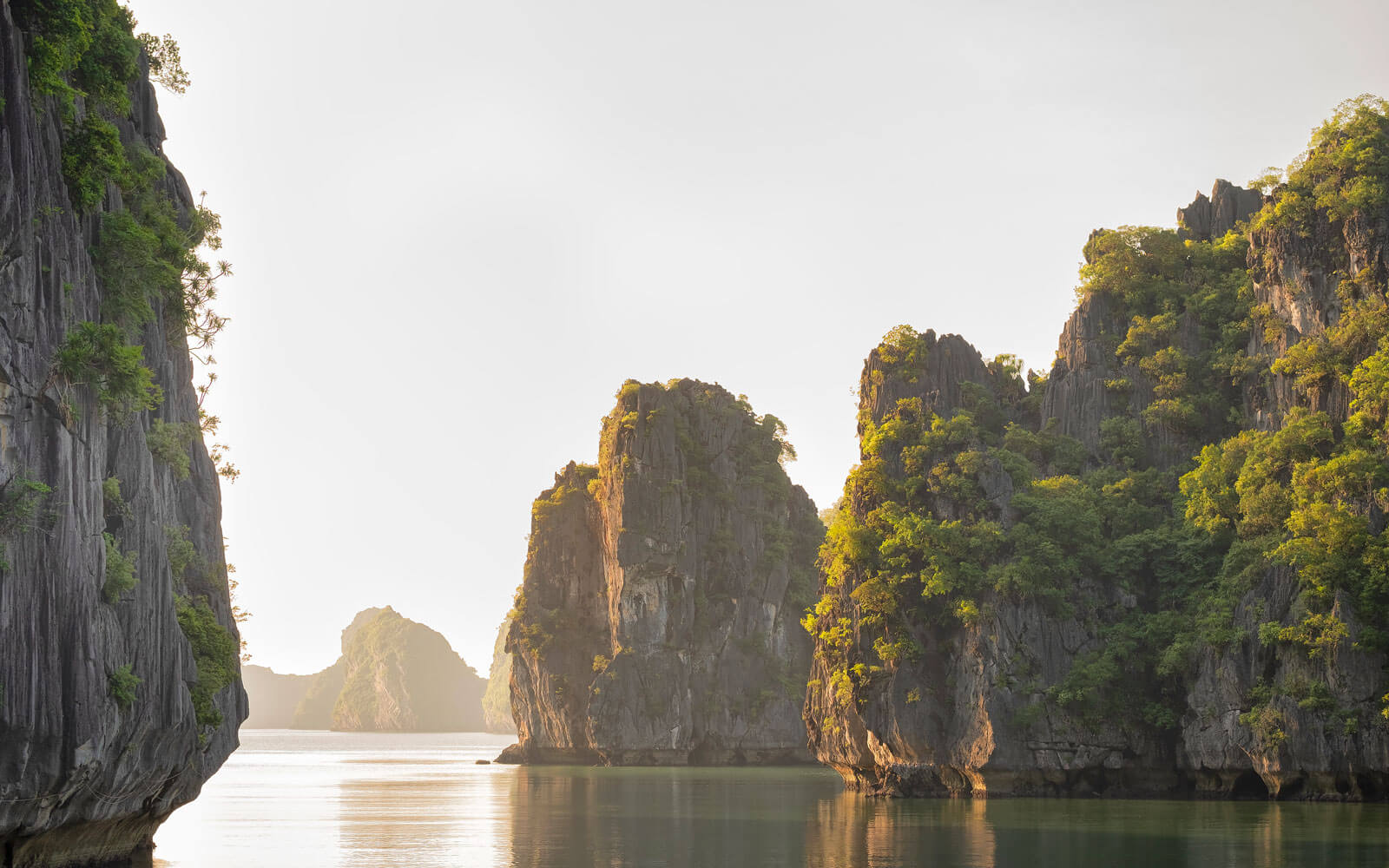 Skip: 
Cū Chi Tunnels—Outside of Ho Chi Minh City
Social media can help the world shrink in size, it can also help—if you are looking intelligently—reveal other stories and help round out a more comprehensive understanding of the world. As I've matured in my role as Trip Designer, I've tried to make very thoughtful and considered choices in how I help people understand a country or region. As such, the Cū Chi tunnels are another place I recommend avoiding.
From a logistics standpoint alone, the trip is at least a one hour drive each way (this is a best-case scenario since traffic in Ho Chi Minh City can be horrendous); if your trip involves limited time in Ho Chi Minh City, it's hard to justify more time sitting in a van.
But mainly don't recommend the experience to my travellers due to its glorification of war. The whole tour has a cartoon feel to it and is presented less as a thoughtful explanation of history, but a mockery of the pain and suffering of all the people that this war affected. This is most poignantly expressed at the end of the tour when you are offered the opportunity to shoot a gun, for the bargain price of one dollar per bullet.
There's a complete disconnect between the historical reality and the experience of visiting the tunnels and I find it hard to support an enterprise that tries to present this war as a lighthearted, commodified anecdote for visitors.
The Alternative:
If travellers are interested in learning more about the American War, then I highly recommend that they visit the thoughtfully presented and meaningful War Remnants Museum in Ho Chi Minh City. The museum does an excellent job of explaining the war from the Vietnamese perspective, one that we don't always hear as loudly.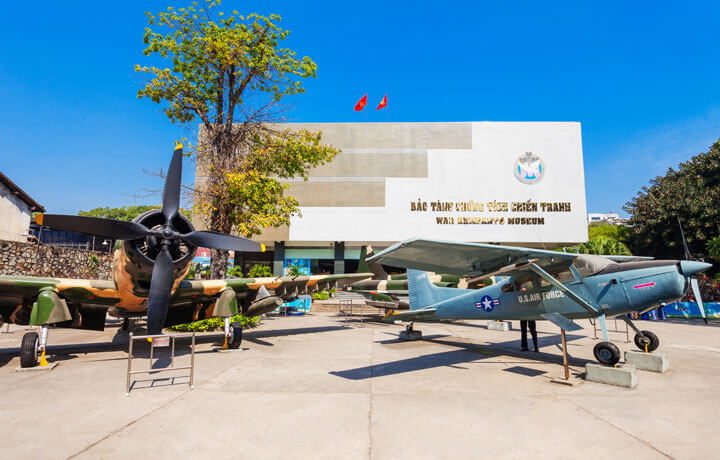 Of course, if the Cui Chi Tunnels are a non-negotiable bucket-list for you—I can easily arrange the visit; as with all my travel tips, they are a reflection of my many years travelling and working in the region and reflect my impression of the best and most authentic way to understand the country. If you do end up going, I would love to hear your thoughts.
JOIN MORE THAN 70,000 FELLOW WANDERERS