8 Reasons Why You Need to Take an Australian Adventure
Boasting stunning beaches, iconic architecture, remarkable wildlife and a compelling history, Australia captures the wandering hearts of many—and holds on tight.
From the bustling streets of Sydney to the sweeping landscapes of the Outback, prepare to be charmed by this country's carefree attitude and incredible appetite for adventure.
In this post, I've narrowed down the (many!) reasons to visit Australia to compile a list of the country's many highlights.
---
1. Incredible Hotels
In a country as diverse—and sprawling—as Australia it only makes sense that the range of accommodations suits; how else to keep a well-travelled guest on their toes?
In the sparkling city of Sydney – the arrival point for most travellers – the Park Hyatt Sydney is a keen favourite. This place is surely why the phrase "location, location, location!" was created in the first place.
Situated right by the shores of Sydney Harbour, in the shadow of the Harbour Bridge and with views directly across to the Opera House, there's no way you would wake groggily in the morning after a long journey and think "where am I again?" Polished, stylish, but with that relaxed Aussie feel of a welcome haven, it's very Sydney.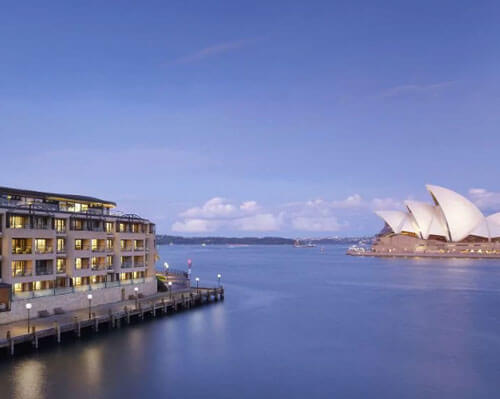 In the slightly less-populated city of Brisbane, you can opt for a more intimate experience by slipping into the atmospheric and entirely charming Spicers Balfour hotel, for a taste of art-deco. Here, the stylish interior, inconspicuous size and chirpy rooftop patio makes your stay feel a little less temporal.
If you're seeking a more remote solitude, then you're absolutely spoilt for choices with Australia's amazing collection of Luxury Lodges. Think stunning small lodges in wild, far-flung locales, where the experiences, food and wine are centred around the uniqueness of the area.
Places like the stunning Saffire lodge on Tasmania's east coast where you can stand waist-deep in waders amongst oyster beds while sampling this local delicacy, before trying a tasting-flight of Tassie-grown gins, finishing off the evening with a visit to see Tasmanian Devils (a feisty little carnivorous marsupial) with the in-house Naturalist.
2. Sydney (and its Stunning Surroundings)
No trip to Australia is complete without a stop in what many agree is one of the most beautiful cities in the world: Sydney. This one-of-a-kind metropolis sits on a harbour of epic proportions, with waterways that wind into hidden coves and lap at picturesque sand beaches.
Yes, you've likely heard of our famous Bondi Beach and if you haven't I can sum it up in three words: sun, sand, and the-very-Australian-obsession-of-chilling-and-watching-the-world-go-by (it counts as one word if there are hyphens, right?). This is where Sydney, and every tourist on earth, comes to worship the sun, but there is plenty of room for all. It's practically a right of passage to get up on these famous breaks and a private surf lesson is the best way to scratch the experience off your bucket list.
Meanwhile, in the stunning Blue Mountains hikes lead up to expansive views and, conveniently, to delicious bistro restaurants.
Back in the heart of the city I often suggest a bike ride as the best way to admire the architecturally stunning city; bike over the bridge, and dodge the jetlag, or take a cruise on the Harbour aboard a private yacht–this is the quintessential Sydney experience.
I share a few more insights from this incredible city in the video below. Check it out!
Discover Adventure Down Under
On B&R's South Australia Expedition, experience endless Outback roads, witness the haunting Flinders Ranges, and cycle through the fertile hills and valleys of some of Australia's most famous wine regions.
DETAILED ITINERARY
3. Tantalizing Tasmania
Once considered the last outpost for England's most destitute convicts, this island at the end of the world is now celebrated for its stunning scenery, delectably fresh produce, cool-climate wines and heart-warming whiskeys.
On this isolated island, the rugged and stunning scenery is showcased in the many national parks, reserves and the Freycinet Peninsula. With over 40% of the island's inhabitants living in the capital, Hobart, the rest of the island is sparsely populated enhancing the truly remote feel.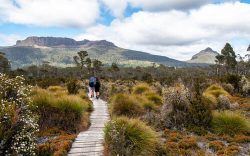 In the capital, colonial distilleries and historic buildings dot the cityscape, Mount Wellington looms and hotels are set overlooking the docks of the port.
As you stroll the pristine beaches keep an eye out for dolphins and other wildlife; or from the prow of a water vessel look back toward the craggy coastline where some of Australia's highest sea cliffs dominate the horizon. Equally impressive are the deep-sea caves.
Word to the wise: in Great Oyster Bay you'll find the freshest, most succulent oysters you'll ever experience.
4. Diverse Landscapes
"Thrilling" landscapes may be the more apt descriptor.
Once you've soaked up the charms of Australia's urban centres it's time to set your sights on the country's rural exploits, though it's hard to know where to start here, because let's face it – we are talking about a whole continent!
We're a modest, plain-speaking lot, so to us, it's The Coast, The Bush and The Outback, but within that lies a host of understated marvels.
Take the 'sapphire-misted mountains' of the one million hectares Blue Mountains/Wollemi National Park, that form the living, western fringe of Sydney (special kudos to anyone who can pick the poetic reference).
Or the incredible orange and black, giant bee-hive domes of the Bungle Bungles that spread over 450 square kilometres (174 sq mi) in the Kimberley region and were known only to local aboriginals and stockmen until 1983. Well, I did say it's a big country!
Add in the world's largest living 'thing,' the 2,300 km stretch of vibrant corals known as the Great Barrier Reef; the endless swathes of red earth and desert in The Centre; and tropical rainforests like the Daintree – known as the oldest tropical rainforest on earth, turning a sprightly 180,000,000 years old any day now. Let's face it – there's a fair bit to see.
5. South Australia's Self-Contained Beauty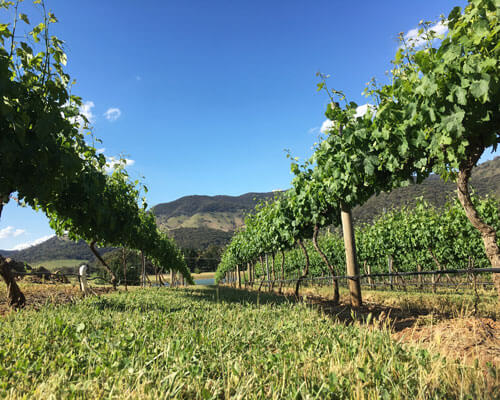 As I've said before, South Australia is a one-stop-shop for nearly all of the quintessential elements Australia is known for (though don't let that keep you from the rest of the big, wide country!).
Your first stop should be Clare Valley and Barossa Valley, Australia's most famous wine regions, where you'll encounter fertile hills and valleys cloaked in endless rows of tidy vines. Some of our most interesting and promising wines are found here. Fancy a cool-climate Riesling?
The outback strikes a slightly different tone placing you in vast, empty stretches of land. It's a harsh, extreme terrain that manages to capture your attention with its timelessness and grandeur (don't even think you can imagine that night sky!).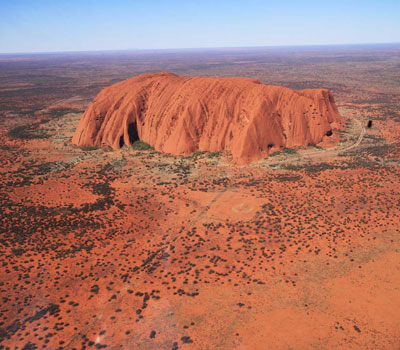 My favourite place to bunk down here is in the cosy homestead at Arkaba, a 60,000 acre former sheep station turned nature conservancy, where home-style meals and warm hospitality rule by night, and the days are spent exploring the landscapes and wildlife with their fabulous team of Naturalists.
Just a hop away and you're on Kangaroo Island, which brings you face-to-face with our most iconic animal, though it bears reminding that there are many many more curious species.
Known as 'the Galapagos of Australia' it's one of the best places to see koalas, echidnas, or marine animals like the fur sea colony that lives just off Cape du Couedic.
Want to get a little closer to the action? Then edge along the island by boat taking the opportunity to snorkel alongside dolphins.
6. North Queensland & The Great Barrier Reef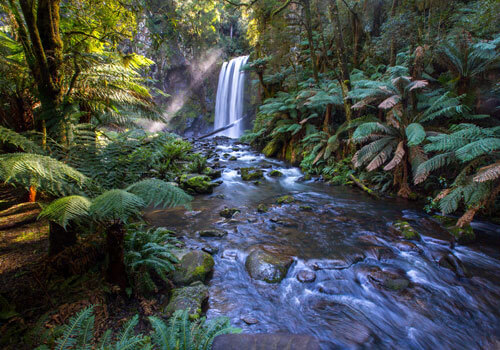 In Tropical North Queensland there's a magical connection where the two World Heritage Sites of the Great Barrier Reef and the Daintree Rainforest come head to toe in an environmental wonderland. It's a playground of discovery, with great opportunities to explore.
The Great Barrier Reef is quite simply a masterpiece. It's the longest coral reef system in the world and whether you snorkel, dive or simply sail over it you can't help but be utterly impressed.
After you've had enough of the water activities, move inland toward the rainforest where you can "jungle-surf" amongst the tree-tops on zip-lines.
7. Melbourne's Many Cultural Charms
Welcome to Australia's fabulous capital of art, food, sport, culture – and attitude!
There's much to be done in this cosmopolitan city but first let's get to the coffee: this city has a coffee culture that is passionate and thriving. Wandering the city's neighbourhoods you'll have ample opportunity to indulge in the liquid gold.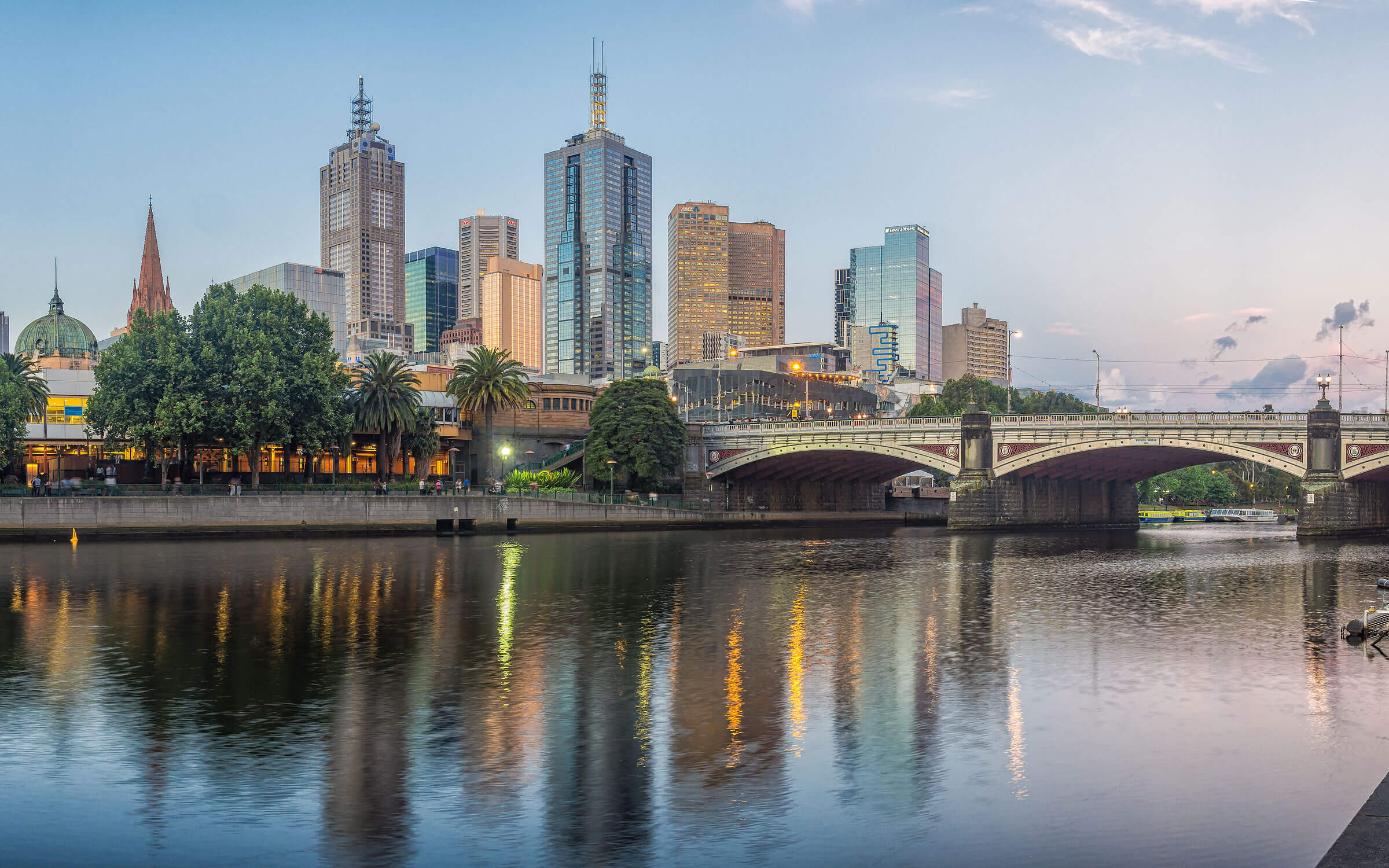 The proliferation of cafes is in part due to Melbourne's desire to be a destination for startups and entrepreneurs; and how better to foster that than with spaces that encourage people to connect. It's also just a part of the DNA of the city: innovative coffee beverages (you're welcome for the flat white!) and communal tables are a source of pride.
When you're not chatting with a local roaster, you'll want to get out and get moving as you explore the hip seaside suburbs of St Kilda, admire the city's colourful street art, or pedal along the Yarra River.
Come evening, the night culture rivals the coffee culture (and likely has overlapping demographics) and there's no shortage of places to go—it's simply a question of where to go!
8. World-Renowned Wildlife
While you've likely heard a lot about the ubiquitous kangaroo (yes, it's our unofficial national animal), it's not as likely that you've seen one idly grazing, in person. The opportunity is not to be missed!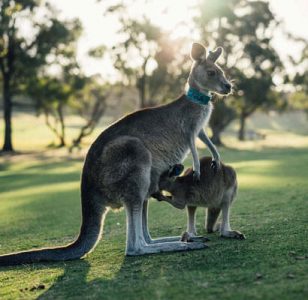 Other endemic animals to Australia include the Koala, mostly found in coastal areas; or the echidna, a spiny anteater that is considered the rarest animal in the world (also, interestingly, one of the egg-laying mammals); the platypus, that perplexing combination of duck, beaver and otter; as well as wombats, wallabies and dingoes (and who can resist saying those names out loud)—all of which are best observed in their natural, wild habitats.
It wouldn't be a trip to Australia without seeing at least one of these fascinating, endemic creatures!
JOIN MORE THAN 70,000 FELLOW WANDERERS