Mongolia and the Desire to Disconnect
B&R Trip Designer Chris Litt expounds on the value of going deep into a region and finding tranquility in a rare and beautiful place. 
---
Mongolia and the Desire to Disconnect
A desire to disconnect from modern preoccupations, find tranquility and slow down has long been an important pursuit in my life and with the increasing popularity of wellness in the cultural lexicon, it's clearly a priority for others as well.
Some places, however, are more conducive to instilling it than others.
For me, one of those places is Mongolia. In part, my fascination with history led me to the country, but the lure of open expanses and vast distances of un-infringed territory also played a key role.
As anyone who has travelled far from regional hubs can tell you, the absence of a few novel amenities (and the inability to answer work emails) is only temporary and the upside is an ability to truly disconnect and allow yourself to discover a place, in harmony with your surroundings.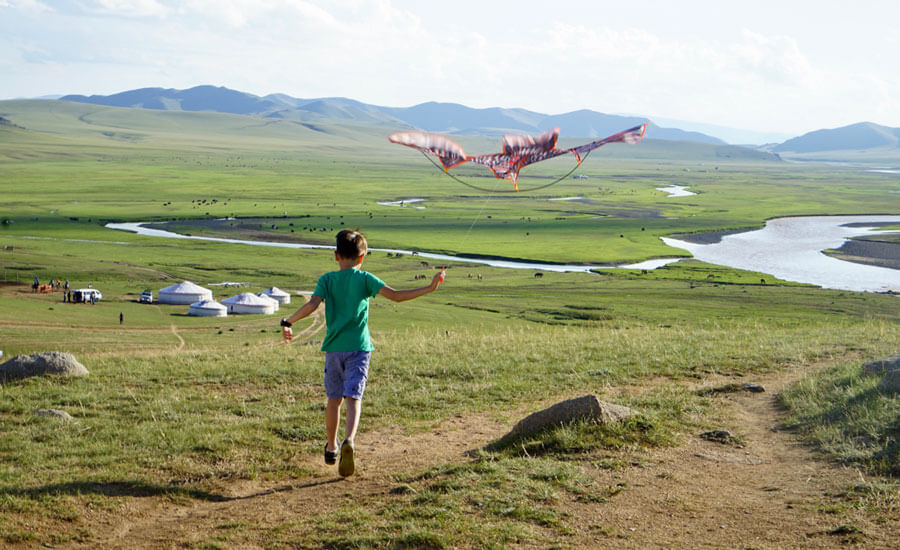 I structured the Mongolia Active Expedition to build on these traditions, allowing a purer connection with nature in untamed and majestic landscapes that are free of fences, walls, or private property. (This is rarer and rarer the world over.) The nomads of Mongolia move with the changing seasons and have a different perception of time from the programmed schedules of modernity. There is no better place to let go and refocus on the essentials.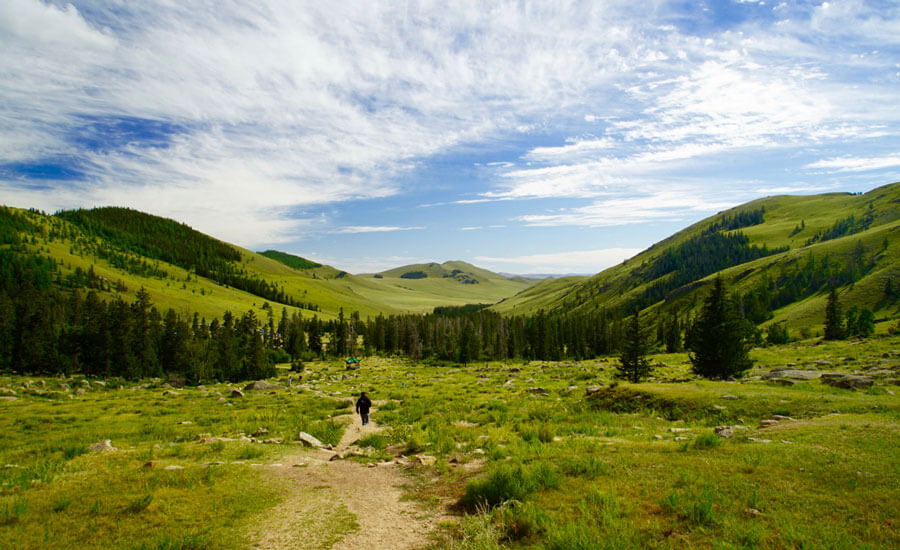 To this day, the spiritual traditions of Tibetan Buddhism, commingled with Shamanic animism, continue to shape the outlook of the Mongolian people and I make sure to enrich travellers with that understanding as we move through the country.
See For Yourself
Looking to push your boundaries, disconnect and get far away? Take a look at our detailed Mongolia Active Expedition itinerary or follow up with Trip Designer Chris Litt to create a custom journey.
DETAILED ITINERARY
And move we do—from desert, to grassland, to forest, staying in properties that accentuate, and are built in line with, the natural characteristics of their surroundings.  In the Gobi and in Terelj National Park, we have off-grid camps, beautifully crafted gers ("yurts"), constructed specifically for us. The enterprise is sustainable but means a few compromises—bathrooms are shared at two of our ger camps, a small price for a truly rare experience.
Our superb camp chef cooks delicious Mongolian cuisine, with options for vegan or other dietary preferences. As night falls, we look above our campfire to a dark sky, strewn with dazzling stars.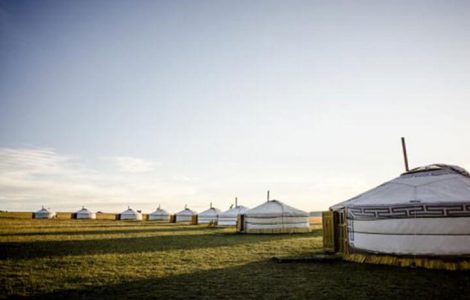 Like the dwellings of the nomads, our camps will leave no footprint on the landscape when we move on to our next destination. For many of us, this hearkens back to an enchanted time in our lives, of childhood camping and adventure.
I've found that the complete absence of sound and light pollution, alone, can have a profound effect on your well-being.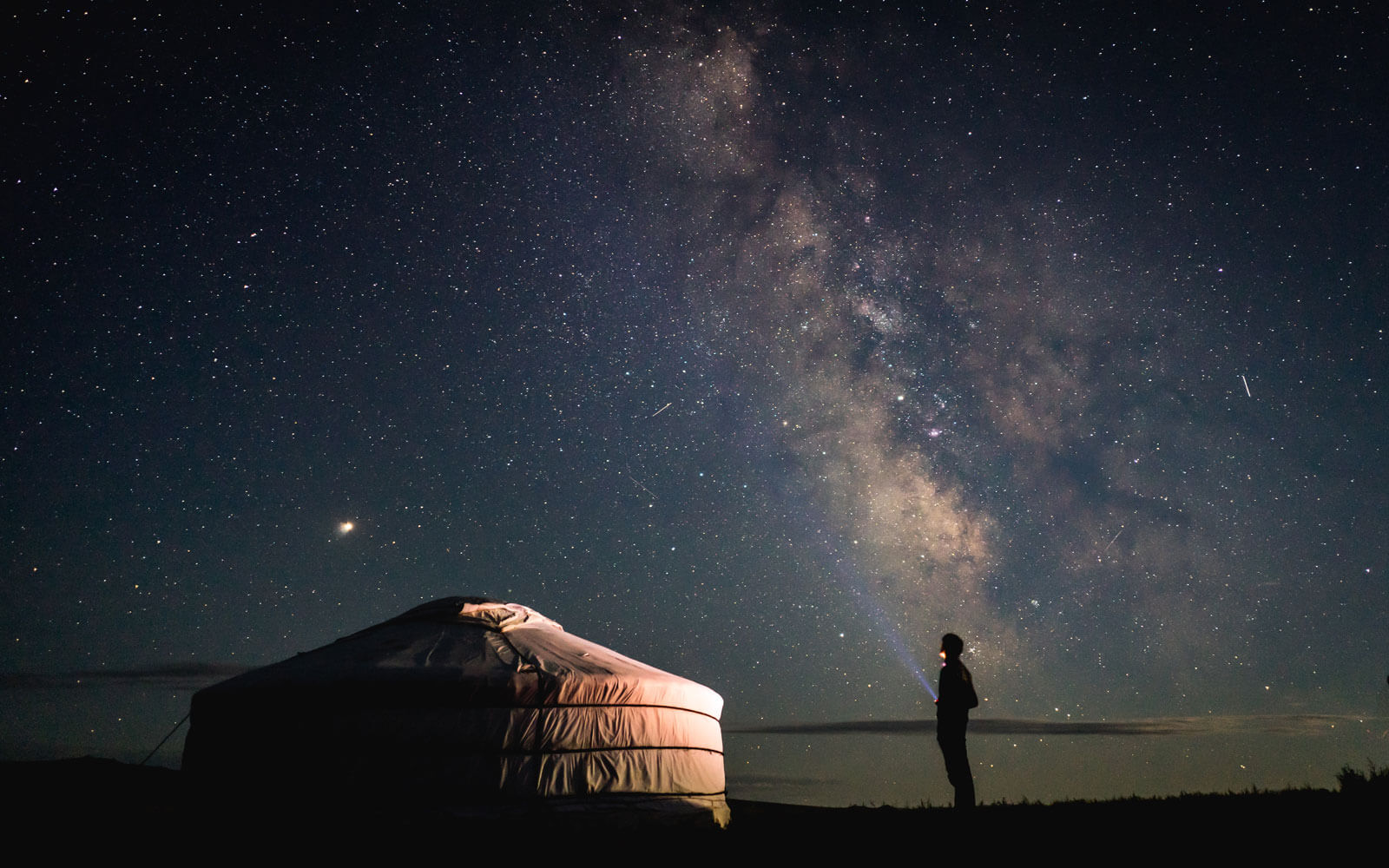 We also stay at Three Camel Lodge, a South Gobi icon. This eco-lodge features a beautiful wood and stone, fully-electrified central lodge which houses the restaurant, bar and lounge area, sheltered by a hill of volcanic rock. The lodge has a view out onto the sweeping prairie landscape and the Gurvansaikhan Mountains in the background.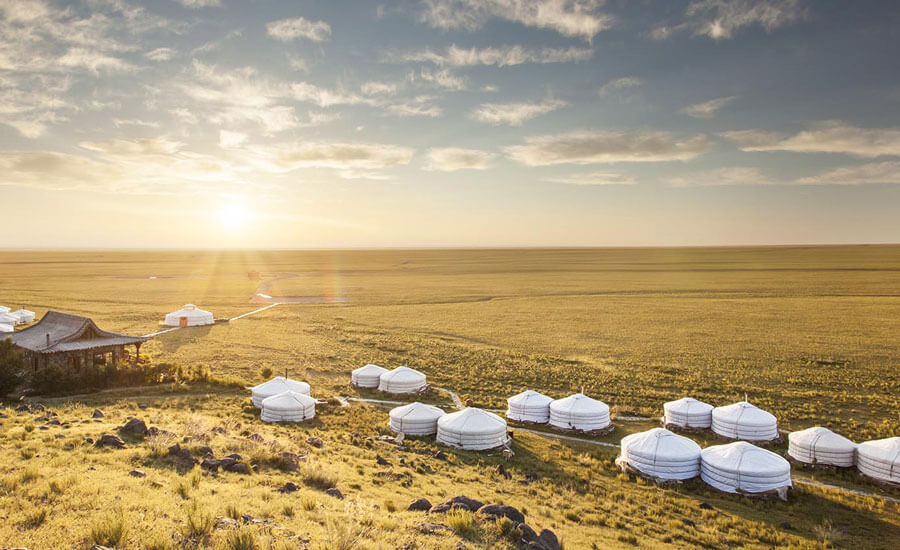 These gers have running water and en-suite bathrooms, emphasizing the luxury element while retaining the essence of the Mongolian experience. Every aspect of Three Camel Lodge, from its library area bathed in natural light, to its massage ger, displays respect for local handicrafts, natural materials, and the awe-inspiring vistas that sweep out in every direction.
Three Camel actively works to preserve its natural setting and connection with the local nomadic community. Staying here is an awe-inducing experience and an exercise in perspective to say the least.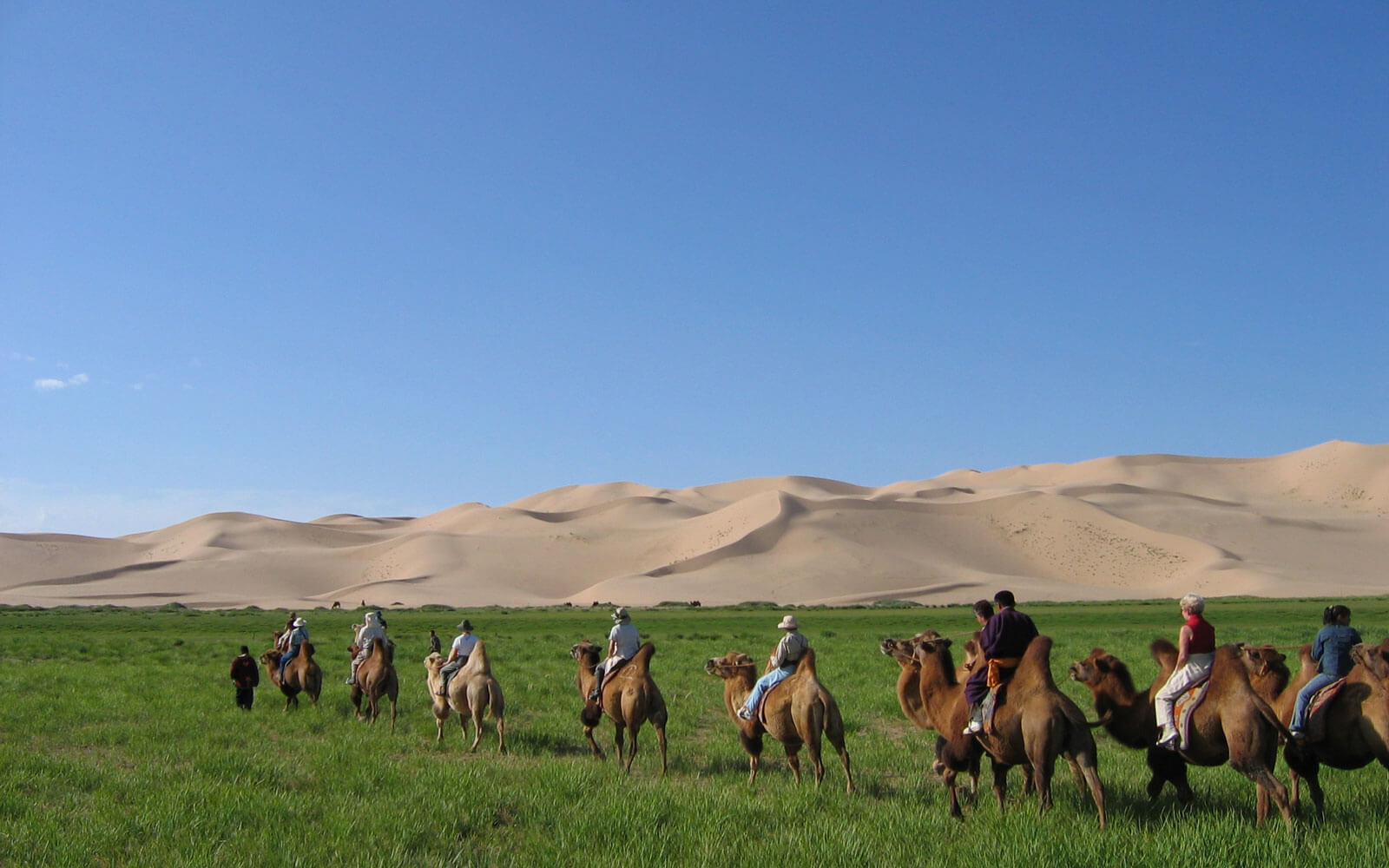 In keeping with the freedom and openness of Mongolian life, our activity schedule is spontaneous and adaptable to the personal preferences of travellers. While we do have planned walks and activities in the diverse natural landscapes with our local guides, and excursions to historical monuments and hidden cultural gems in Ulaanbaatar, there are many opportunities for kayaking in the Tuul River, cycling across the Gobi, horseback riding on the open plain, or roaming the Khentii Mountains on foot—and even the odd camel ride, or a tasting of Mongolian specialties in the tent of a local family.
First-time travellers to Mongolia often find it startling to be situated in a landscape almost entirely devoid of human activity. Ambling through the country we'll be able to appreciate the pristine wilderness, at a pace and rhythm of our choosing.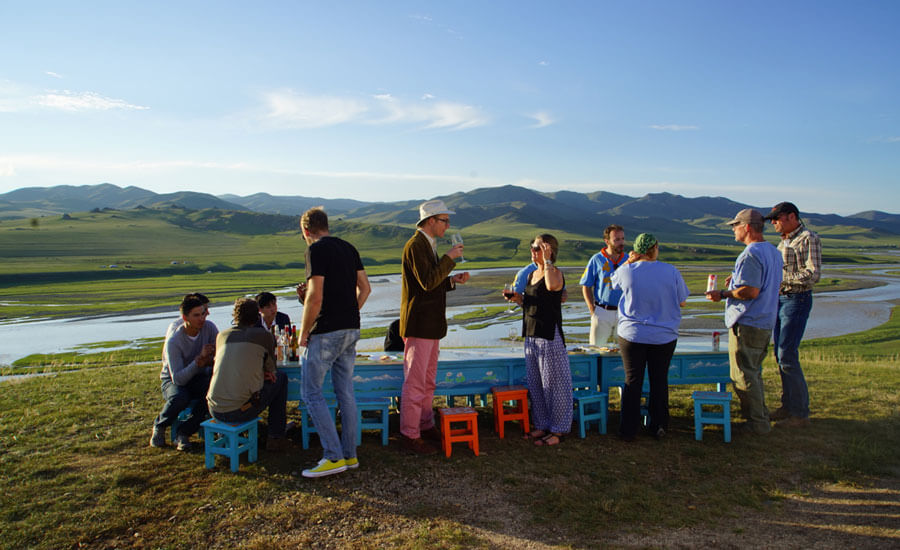 Trips to Mongolia begin and end in Ulaanbaatar, the increasingly cosmopolitan capital. At the Shangri La Ulaanbaatar, the full array of spa treatments is meant to refresh and energize your body after a few days of 'roughing it,' and allow for a nice bookend to a journey that at heart should feel immersive and transcendent.
Travelling through Mongolia you can't help but be enthralled by the surreal landscapes, racing skies, and the solitude that brings you closer to spiritual truth. Trust me, whether you are a spiritual person or not, you can't help but feel something.
JOIN MORE THAN 70,000 FELLOW WANDERERS