8 Stunning Places to Visit in
New Zealand
In our imaginations, New Zealand still conjures images of dramatic natural beauty—when my fellow New Zealander Peter Jackson was in search of a place to shoot the fantasy land of Middle Earth, he didn't have to look too far. From deep fjords to majestic glaciers, the variety of landscapes here never ceases to amaze. Below, I've rounded up a small sampling of things to do on both the South and North islands.
---
The South Island
There are plenty of things to do on the South Island, all located within a few hours of each other. You can have a totally relaxing stay at a lodge, or a crazy adventure full of bungee-jumping and sky diving. The South Island offers both, in a spectacular setting. Here are a few suggestions.
The north tip of the South Island also produces some incredible wine. Very well organized tourist packages allow you to explore this area and its innovative cuisine.
The Marlborough Sound is a very picturesque setting with golden sandy beaches. Sea kayaking and walking are two activity options.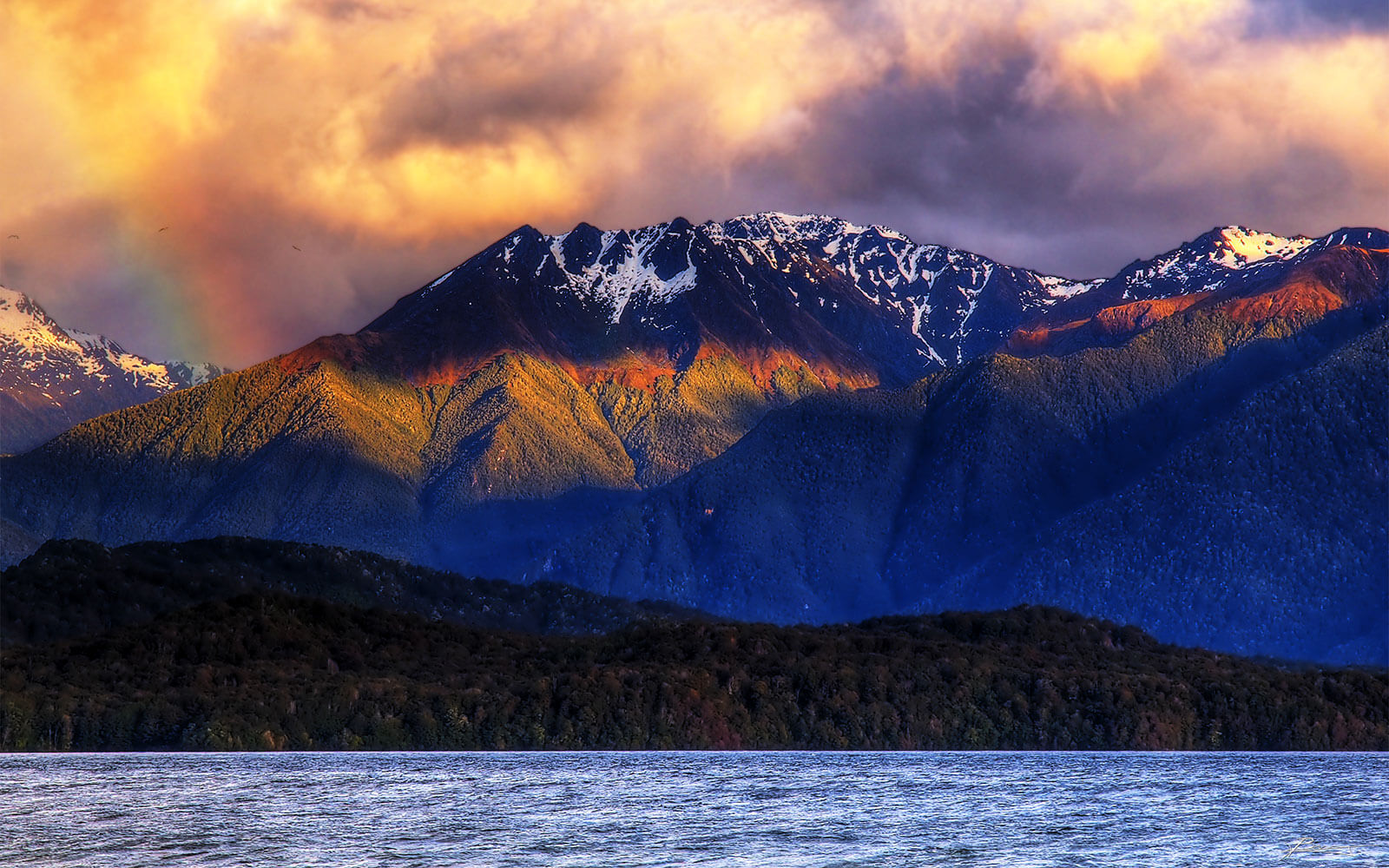 Just a few hours from Queenstown, Fiordland is one of the most amazing collections of natural attractions in the world. Rain forests, mountains and ocean fiords all compete for your attention. The locals have devised a dozen ways to view them. Fiordland is also famous for its tracks or hiking trails. The best known of these is the Milford, but there are other, less travelled routes that are often preferred by those in the know. Examples are the Hollyford Valley and Routeburn tracks.
A five-hour drive south from Christchurch (or three from Queenstown), this town houses the southernmost university in the world and calls itself the wildlife capital of New Zealand, with penguins, seals, sea lions, royal albatrosses and sharks. Incredible viewing, great beaches and not at all touristy.
The North Island
We highly suggest that you check out some of the sites of the North Island. Our first suggestion is to get out of the cities and into the countryside. If you're interested in the Maori culture, you will find more opportunities to examine it on the North Island, as their culture was not as pervasive on the South Island. Listed here are a few better-known destinations.
In the middle of the North Island, Rotorua is perhaps New Zealand's best-known attraction. There is no shortage of tourists or tourist facilities here, and the big attractions are the naturally occurring thermal pools and geysers (and attendant smell of rotten eggs). This is the best place to learn about Maori history and culture.
Steeped in Maori history, this area offers a beautiful landscape with dozens of beaches and even hot steam beneath the sand in some cases. The interior is very hilly with beautiful old tree growths, making it a terrific area for walking.
The Bay is located on the northernmost peninsula of the North Island and is the birthplace of modern New Zealand. Sub-tropical in climate with fern trees, the area is great for deep sea fishing and diving.
The Waipoua Forest is a must-visit for those with a botanical bent. This beautiful region is home to the largest remaining stand of Kauri trees. Once nearly extinct, these huge specimens are now strictly protected.
This region is one of the premier chardonnay and sauvignon blanc wine-producing areas of New Zealand. Its regional capital, Napier, comes right out of an Art Deco film set and has a distinct Mediterranean feel to it.
JOIN MORE THAN 70,000 FELLOW WANDERERS