Notes From the Road:


Bali Multi-Active

Bali: one mention of the place is enough to set most peoples' minds into vacation mode.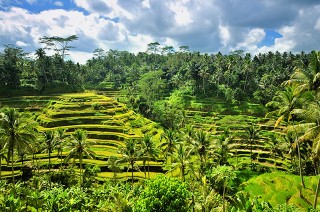 From pristine beaches to lush jungle, sleepy villages to bustling markets, Bali admits of the most appealing kinds of contrasts, virtually beckoning us to return to the island. There surely can't be anywhere else in the world that has such an effect, and it created a palpable buzz in our office when we made the decision to return.
We've reacquainted ourselves with the island in order to walk and ride our way through its landscapes, meeting locals as we go and taking in the diverse arts scene that so entranced Walter Spies so many years ago. Given its strategic location in the Java Sea, this former Dutch colony, once part of the Dutch East Indies, has a colourful and on occasion tragic history. Invasion and conquest have played important roles in defining these proud people.
A fiercely independent island culture marks Bali as somewhere truly special; when combined with the dominant Hinduism, this spirit has created one of the most welcoming places in SE Asia.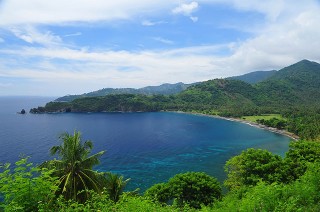 After nearly a week in Bali, our journey will take us across the Lombok Strait to the island of Lombok for two nights. Often referred to as Bali's quieter sibling, Lombok very much has its own identity, shaped partly by the indigenous Muslim population and partly by the geographical constraints the island has enforced over the years.
For us though it provides another opportunity to explore, relax, and dream up reasons to delay our flights home.
JOIN MORE THAN 70,000 FELLOW WANDERERS