How About a New Lang Syne?
It's time for a little real talk: New Year's Eve may be one of the most overrated nights of the year. The ball drop is gimmicky, Champagne deserves better treatment than being brandied about like a fire hose, and Ryan Seacrest? Well, he's no Dick Clark.
So allow us to suggest an alternative to the not-so-rocking eve. We asked a few of our veteran guides for their favourite reasons to abscond over the holidays.
---
Alex Mallory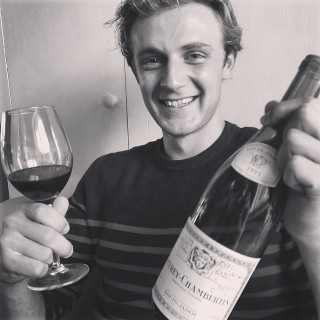 As much as I love to bask in the loving company of friends and family over the holidays, there is so much more to experience abroad – and it starts with not having to shovel the salted driveway on that terrible, terrible morning of January 1.
Going abroad for the holidays means you're looking for an experience, and you're willing to sacrifice your yearly routine for something a little more out there, a little more special. How ironic that so many people resolve themselves to change, to embrace the future, and yet stay boxed into the same old yearly routine to celebrate the new year. You can do away with that contrived fun of Champagne countdowns and deflated expectations. Enter Vietnam, where 20-somethings get silly in Saigon while 60-somethings tear up the dance floor in the country's highest skyscraper and the 30-somethings jump into pools with the most ridiculous of rubber ducky floatation devices bought at the market earlier that day.
The boundaries of age are forgotten and your new set of comfort-level parameters get redefined by all the craziness of street food eats, jungle walks, monkey petting, even crossing the street. To go abroad on New Year's means you're ready to redefine your boundaries and your views on life. There are no feelings of nostalgia on this trip, only good decisions, which often begin as risky ones. But that's what travelling on New Year's is all about – to travel is to wanderlust, to let yourself go, and there is no better place for this than experiencing Vietnam.
---
Sarah Lewis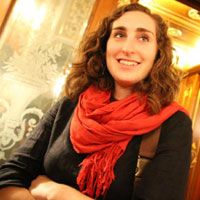 Last year, I took my family on a trip around South East Asia. We visited Vietnam, Cambodia and Laos, three places that are incredibly different from home, and from one another. We were caught off guard by the bustling cities of Vietnam, awestruck by the history of Angkor, and when arriving in Laos, we felt a great sense of calm. We spent a few days in the UNESCO city of Luang Prabang before the new year, getting to know some of the Buddhist customs there, and learning about the country's rather dark history. An odd balance that strangely invoked some self-reflection.
On December 31st, we were invited to a Baci well-wishing ceremony, a traditional ceremony led by the community's elders to celebrate important events. The elders leading the ceremony sang prayers and spoke in tongues we could not understand. They tied strings around our wrists and they blessed us, each one, individually, and told us to make a wish. While we may not have been able to understand the full meaning of this sacred ceremony, we could certainly sense it. Joy, peace, faith, love, health, prosperity – there were many interpretations, but all reflected balance.
That night, I went to a large party with many locals and ex-pats alike. We were enjoying the New Year celebrations like Westerners do until the clock had almost reached midnight. All of a sudden, tons of paper lanterns and felt pens were brought out. We were encouraged to write a note or wish on our lantern, light the bottom of it, and once it was ready to float, release it into the night sky. All around me, everyone from all over the world was taking part in this local ceremony. We all embraced it as our own because we were all sharing that moment together. By the dozens, we released our lanterns into the night sky. After a few moments, hundreds of lanterns could be seen floating upwards. We saw lanterns coming from all around the town, even from the nearby villages. It was an honour to be part of something so integral to this culture. While each individual may have given this ceremony his or her own meaning, in the end, we were all connected as simple lights in the sky. And this was beautiful.
---
Nathan Lane
New Years in Vietnam has always meant two things to me: either an opportunity for a total escape or a total immersion in the chaos. The Vietnamese, like all good people, love a party. And "Western" New Year's is just as good an excuse as any other.

The best chaos in Vietnam can be found in either Hanoi or Ho Chi Minh, aka Saigon. For New Year's, I prefer the chaos of Saigon. An early and good dinner means you can wander the streets with 1.5 million of your closest friends – you never feel claustrophobic because you are taller than most of them. The decorations are incredible and main streets are closed and full of blinking lights, flying toys and a flabbergastingly large amount of noise and movement. I love it. There is no real countdown ala Times Square, it's just a movement and crowd thing until your senses become overwhelmed. Then it's back to the Park Hyatt for a Zen mellow whiskey and off to bed for another bike ride tomorrow.
The other option is total escape – I have also planned and guided trips for less crowd-thirsty groups in which we made sure we were at the isolated Six Senses Ninh Van Bay for New Year's.  Nothing but pure tranquillity, a mellow dinner, and being in bed by 9pm. Total and utter relaxation. The good news is, when we crossed the water by boat the next morning and started on our bike ride, the streets were all but deserted. Only the chickens and young children had decided to get up and join us for the January 1st bike ride.  Perfect.
---
Erin Reed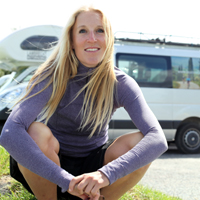 One of the most memorable things that happened to me while guiding over the holidays? Somehow our group, while out biking, got invited to a Vietnamese wedding. So here we were in our Lycra (and dried sweat) at the banquet table, drinking endless beers with the wedding party while being served dish after dish of local deliciousness.
Some of our group were Jewish and they thought (after a few beers) that what the wedding needed was a few traditional Jewish touches, so up went the bride onto the shoulders of four of our group. You could see this look of joy and fear cross her face as she white-knuckled the sides of the chair and her drunken groom looked on with bewilderment. We left on our bikes after about an hour to waves and cheers of well wishes and continued on our way to explore more of the countryside.
JOIN MORE THAN 70,000 FELLOW WANDERERS