Best Luxury Hotels in Vietnam
Vietnam's beauty knows no bounds, and the wide-ranging north-south country, with a long stretch of coastline, means its terrain is equally varied. From incredibly preserved ancient capital cities and idyllic beaches, to soaring karst and limestone mountains dominating the skyline, I'm never less than inspired by my travels around the country.
During my research 'missions', I've spent a lot of time looking for the ideal hotel. What does that mean? In most cases, it means spectacular surroundings, understated luxury, thoughtful design that meshes with its environment, and incredible staff. Here are some of my top picks for the best luxury hotels around the country.
Four Seasons Nam Hai: Seaside Splendour
Stretch out beachside along Vietnam's central coast. Once a sleepy fishing village, you can look over the horizon amongst blue skies, seas, and pools to experience an idyllic and luxurious getaway. My favourite feature of the resort is its multi-room villas, ideal for families and groups of friends travelling together. Although you may be tempted to while away the days at the resort, it's located within reach of Hoi An, a UNESCO World Heritage City.
Another excursion that bears mentioning is the My Son Sanctuary (an hour away by car), a 4thC Hindu temple complex (think Angkor Wat) that also bears scars of the recent past—huge craters left by Vietnam War-era bombings, making for a lesson in ancient and more recent histories. The resort also has nearby access to traditional rice paddies, working fishing villages, or the Marble Mountains, soaring marble and limestone hills that are characteristic of the region.
Amanoi Nha Trang: Secluded Indulgence
A peaceful sanctuary set atop a coastal ridge within a national park, the Amanoi's dramatic modern pagoda rises high amongst the green hills. Enter its domain to discover infinity pools blending into the ocean, a private golden-sand beach, and all the trappings of a secluded hideaway. For those seeking truly privileged pampering, the Amanoi Spa Houses, the first of their kind in Asia, provide spa addicts a fully private spa complex and guest accommodations to yourself, overlooking the vistas of the national park.
These spa houses come complete with your own dedicated therapists and daily treatments. Expect nothing less than double treatment rooms, a hammam or sauna, steam room, private lap pool and hot tub, a steam room and cold plunge pool—all to yourself.
See for Yourself
Watch the sun rise in Hoi An and the sun set in the Forbidden City. In between, take a truly marvelous stroll through one of the most beautiful places in the world, and sip on its traditions. On our epic Vietnam Walking trip, we take in all the highlights.
DETAILED ITINERARY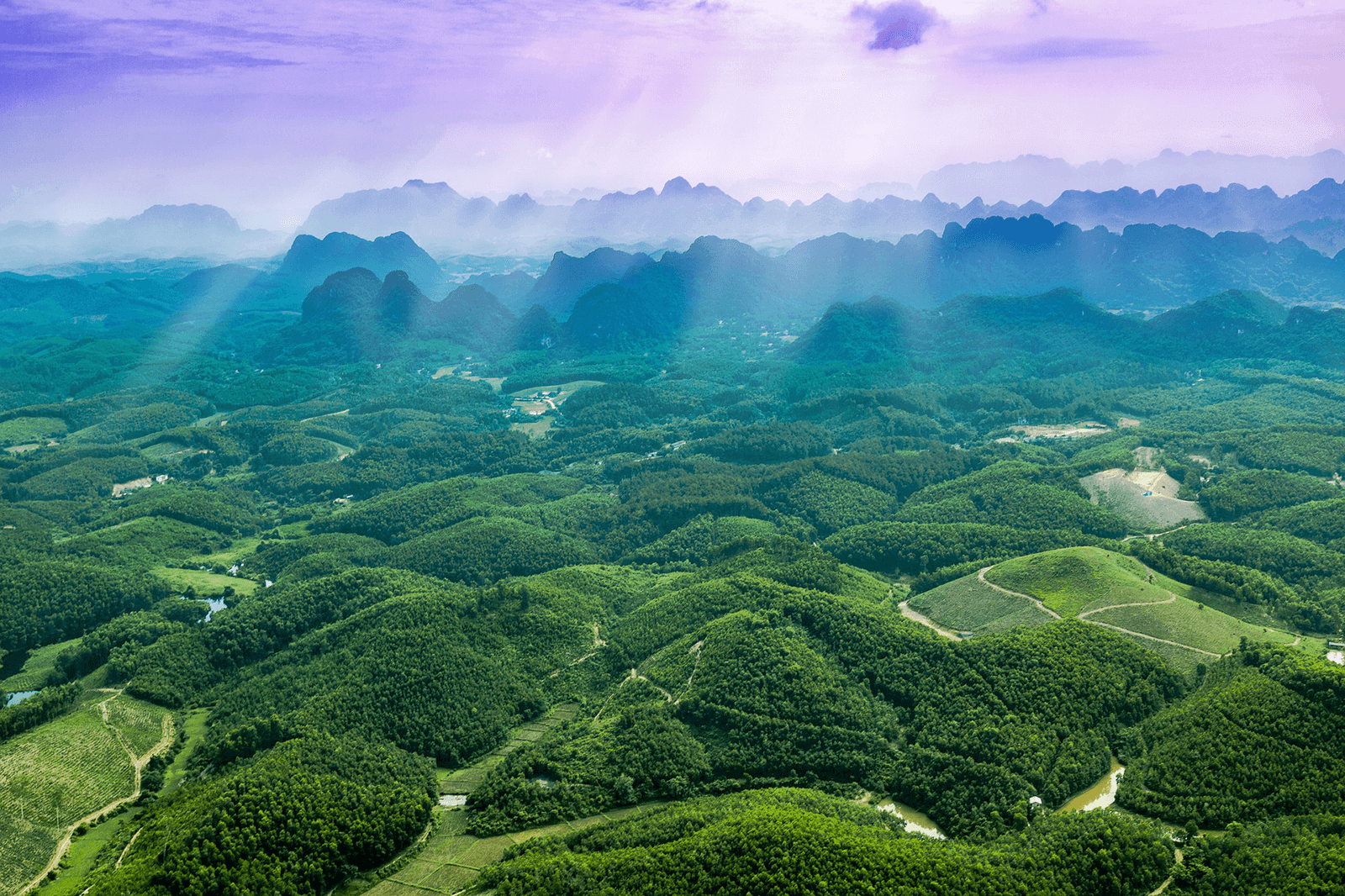 Metropole Hanoi: Colonial Flair
With an unmistakable neoclassical vibe, this old-world hotel, built in 1901 and designed by the French, graces Vietnam's capital city with colonial elegance. From its twinkling lanterns, original wrought iron exterior and green wooden shutters to the crisp interiors, rich in mahogany and teak contrasted against crisp white linens and rich furnishings, there's no question that your stay will be impeccable. (Ambassadors and foreign dignitaries, actors, authors, and royals are among those who have stayed here).
Located in the French Quarter of Hanoi, steps from the Opera House and from the banks of the Red River, you're free to explore the best of the city from this ideal home base. A curious side note: the Metropole recently rediscovered and re-opened its subterranean air raid shelter, its tightly packed tunnels (Joan Baez spent time here during the Christmas air raids of 1972) are now open for tours, to hotel guests only.
Emeralda Ninh Binh: A Hidden Gem
Truly one of Vietnam's hidden jewels, the jaw-dropping rural beauty of Ninh Binh is amongst the finest in Southeast Asia.
It's the scenery that you're here for: set amidst the soaring green limestone mountains, you'll find temples and pagodas, amidst a wild profusion of nature: underground cave systems, emerald rivers snaking through valleys, steep stone steps winding through mountain paths, and temples carved out of mountainsides. (Its cinematic wonders aren't lost on Hollywood: the region served as a backdrop for the recent Kong: Skull Island movie). The richness of this area with its unexpected beauty and drama makes the hotel an ideal upscale hideaway with a casual and family-friendly feel.
We Also Love: Pilgrimage Village
A resort located just outside of the city of Hue, this family-run resort is one of our favourites for its welcoming atmosphere and charming staff, even if it isn't the fanciest. Just a short drive away from town, this welcoming and family-friendly resort features a variety of lodging styles, from multi-bedroom villas to individual rooms.
Relax at the mirrored pool amidst thatched umbrellas, or head into the UNESCO World Heritage town of Hue, the old imperial capital, resplendent with its 'forbidden city' of old, and rich in royal traditions (from some of Vietnam's most delicious regional foods, to the invention of the Vietnamese national dress for women, the ao dai).
JOIN MORE THAN 70,000 FELLOW WANDERERS