Insider's Guide: Where to Eat in Hoi An
Hoi An is a perfect little riverside town with a lot of eateries to choose from and tons of great food. Cao lau is the authentic local noodle dish and is good in almost any place you come across. For more sophisticated fare there are also some great choices. I've highlighted just a few of my favourite places to grab a meal in this charming town.
Here are some of my favourite top-end places, all of which require reservations, along with a few casual eateries and cafes to round out the list.
I'm partial to this trio of restaurants, all run by the amazing Chef Duc. A true legend in Hoi An who still shops for the freshest fish himself in the early mornings, Duc's creative flair comes from his global upbringing: Vietnamese-born and Texas-raised, he has also travelled extensively and cooked around the world, including in Sweden and New Zealand.
To be honest, if I had three nights in Hoi An I would probably spend one night at each—chef Duc's food is that good! Mango Rooms is a bit more bohemian and I prefer to start any evening here with a riverside cocktail at one of only two cute outside tables. Mango Mango is probably the chicest of the bunch and better for larger groups of friends, as the tables are bigger; it also overlooks Hoi An's famous covered 18th c. Japanese bridge. Finally, Mai Fish has the best outside seating, so if the temperature is perfect, it's a great choice.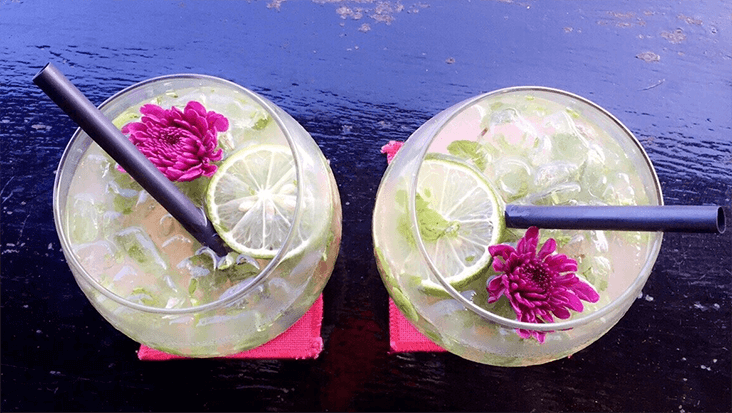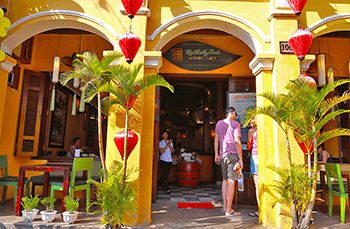 Ms. Vy is another culinary legend in town. Growing up in a family restaurant gave her a taste for the industry, but a true passion and knack for business helped her start her restaurant empire. She owns a couple places in Hoi An but this is the clear standout. Reservations are required for dinner, but the place is also wonderful for lunch. In my opinion, this is the best mì quang noodle in town. Morning Glory is a bit more casual than the rest, but don't be fooled: the food is authentic, traditional and sophisticated.
International flavours
Looking for the taste of home? Or at least some bread and cheese? This Italian restaurant serves up the best pizza and pasta in town with a great wine list to accompany all the carbs your heart desires.
For something totally different, mix it up at this authentic Indian restaurant. You'll find fresh naan bread and a wide range of Northern Indian dishes with a pleasant atmosphere; vegetarians will also find something to love on the menu.
Casual choices
Hands down, the best coffee in town. They also roast their own beans. Get your caffeine fix at this incredible coffee house!
This juice bar and café is cool, trendy and organic. Great for an afternoon smoothie!
Bánh mì
Bánh mì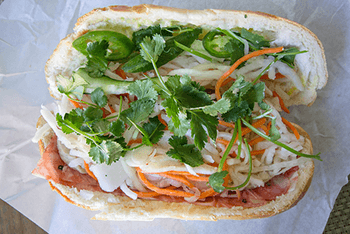 is the quintessential Vietnamese sandwich, reflecting its French colonial heritage: a crusty French baguette filled with pates, cold cuts, herbs and pickles with Vietnamese flavours. Here are two places where I like to get my fix.
Bánh Mì Phuong is my preference. It's now more popular, thanks to popular TV chef Anthony Bourdain (who recently had noodles and beer with former president Barack Obama in Hanoi).
Another superb option is grabbing a takeaway bánh mì from Ms. Vy's Market restaurant.
Dig deeper into Vietnam's food scene with our blog post about the best restaurants in Hanoi.
JOIN MORE THAN 70,000 FELLOW WANDERERS