6 Reasons to Travel to Vietnam as a Family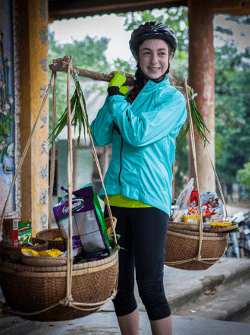 I've been guiding tours in Vietnam for more than a decade, and the country never fails to surprise me. Whenever something unexpected or novel happens, I always return to the same thought each time: it's not about the destination, it's the journey that makes each trip memorable.
Here are some of my (admittedly biased!) reasons why travelling in Vietnam is just that much better with the whole family.

Your kids will get along with the locals.
The median age in Vietnam is very young: just 30 years old, which translates to tons of energy, vibrancy and kindred spirits. You might be waving hi to local kids and families while riding through towns and villages—or travelling alongside schoolchildren during their daily commute. Just a friendly "hello", wave and a smile is all you need.
Kids are a natural icebreaker.
The Vietnamese culture is deeply rooted in family values.  Early on in every conversation, one is always asked rapid-fire: Are you married?  Have kids? Parents alive and well? Happy, healthy, wealthy? Great!
When you travel with your children, you just seem to fit in better. Plus, your kids are a great topic of conversation, especially if they're doing something cute or funny.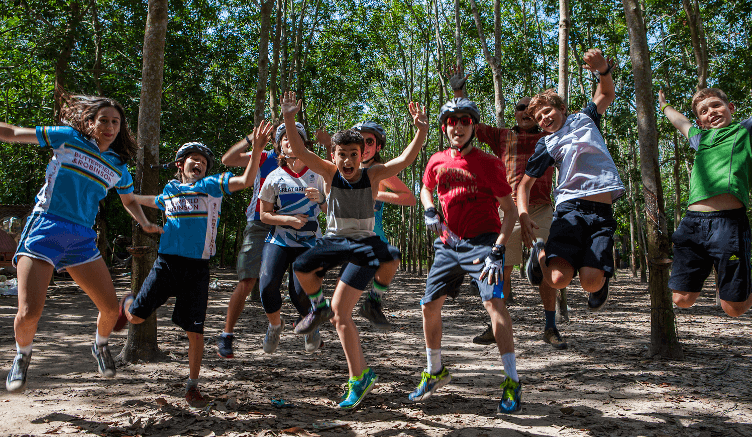 Experience Vietnam With B&R
Discover Vietnam
You'll be enchanted by Vietnam from beaches to mist-filled mountains on our Vietnam Family Adventure, but it's the people who make it unforgettable. Meet the locals on this epic journey from Hanoi to Ho Chi Minh City.
DETAILED ITINERARY
The Best of Southeast Asia
Expand their horizons on our Vietnam to Cambodia Family Adventure, a truly magical combination. From picture-perfect bike rides to the jaw-dropping temples of Cambodia, the history, the gracious locals, and scenery make this your best family vacation ever.
DETAILED ITINERARY
Got kids? You're invited!
Spontaneity is abundant in Vietnam, and kids thrive upon randomness and unexpected moments.  Rest assured that on your trip, a great many serendipities and wonderful things will happen.  You might bike past a wedding and get invited for a dance. You might pass a field of children playing soccer and get invited to join. You might even jump into a group tai chi class at the last minute, all thanks to the little ones.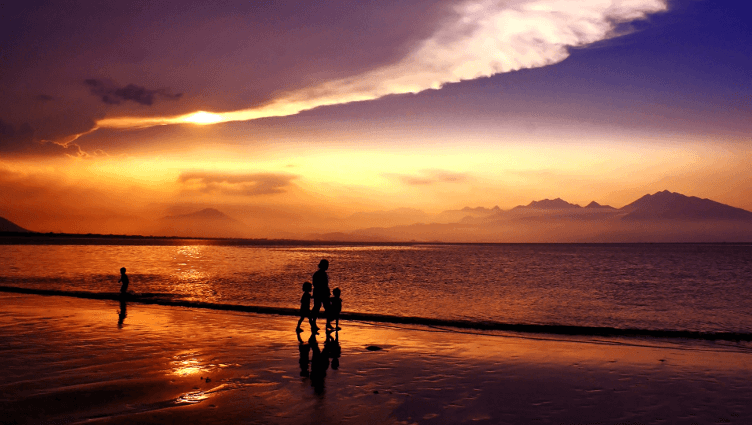 You can indulge your inner child, too.
Your guides will set up fun events, from basket boat racing to a scavenger hunt through the flower market. What is basket boat racing, you ask?
These large, lacquered, round basket boats, about five feet in diameter, are traditionally used by in-shore fishermen. While the design looks simple enough, it isn't quite that easy to steer. I can tell you by experience that it takes a pretty fancy figure-eight stroke to paddle straight.  As it is literally round, the uninitiated and unpracticed just go in circles when they first try—hysterical to watch!
Everyone will love the food.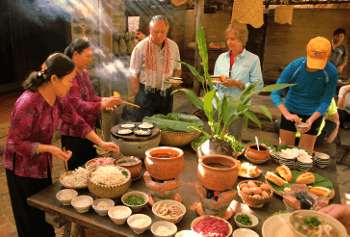 Simply put, Vietnamese food is great. There's an abundance of fresh vegetables, fragrant herbs and palate-pleasing flavours. Try your hand at making a few Vietnamese dishes in a cooking class with the family and be surprised at your delicious creations!
You'll also find the unmistakable influence of French cuisine here if you look closely. Baguettes are sold on every corner, and good croissants aren't hard to come by. For the quintessential Vietnamese-French fusion food, my favourite is the traditional (since colonial times) bánh mì sandwich, which combines Vietnamese fillings, cold cuts and pâté in a crusty French baguette.
Safe and abundant biking is a rule, not an exception.
A number of years ago, in order to promote rural living as opposed to everyone moving into the big cities (a sadly common occurrence in developing nations), the Vietnamese went and paved over many of the rural dirt paths – a boon for bikers.
So get ready for wonderfully paved bike paths all over the countryside, taking you through rice paddies and beautiful fields of lotus flowers. It's a magical combination of immersive (and safe for all ages!) biking, and something I never tire of.
JOIN MORE THAN 70,000 FELLOW WANDERERS