Reasons to
Roam Montana
Find your home on the range in Montana and live out an authentic Western experience in Big Sky Country, aptly named for its wide-open spaces, plentiful mountain ranges and unspoiled nature. The third least-populated state in the U.S. means this four-season paradise is yours to explore.
A Bit of History: The Last Best Place
As its name suggests, Montana is home to more than one hundred mountain ranges, 77 of which belong to the Northern Rocky Mountains. The land was first inhabited for thousands of years by indigenous tribes including the Crow, Cheyenne, Blackfeet, Assiniboine, Kootenai and Salish, among many others.
The Continental Divide splits the state in half, and parts of present-day Montana were inherited by the U.S. from the French as part of the Louisiana Purchase in 1803. The 1806 expedition of Lewis and Clark made its way west, and today, avid hikers can cross through a section of the original Lewis and Clark National Historic trail, once a highly-traversed pass used by many tribes to cross over the Continental Divide.
With the advent of settlers who began to establish homes and ranches here, the history of this western state (which joined the union in 1889) is one that has been marked with numerous conflicts over ownership of land. Many of these historic sites are worth visiting, including the Little Bighorn Battlefield National Monument, which marked General Custer's "last stand" against the combined forces of the Lakota, Northern Cheyenne and Arapaho tribes. Other notable sites include the Nez Perce National Historical Park, and the Big Hole National Battlefield.
A gold and silver rush in the 1860s, as well as a government push to offer settlers land (albeit in areas with poor agricultural potential) also contributed to the arrival of more settlers to the area.
Natural Beauty and Wildlife
Seek beauty and solace in any number of Montana's rugged natural places: there's a reason why it's the home of America's first national park, Yellowstone. From the largest supervolcano on the continent—Yellowstone Caldera—to its hot springs and Old Faithful geyser, the park is also home to an astounding population of grizzlies, wolves, elk, and the oldest and largest bison herd in the country.
The 'crown of the continent', Glacier National Park, also a UNESCO Biosphere Reserve, is shared with the Canadian provinces of Alberta and British Columbia. This region forms the headwaters, whose streams flow into the Pacific Ocean, the Gulf of Mexico, and Hudson's Bay. From the lynx to the iconic mountain goat, the symbol of the park, you may also spot moose, bears, hundreds of bird species, and majestic cedar and hemlock groves.
A Side Note on Fishing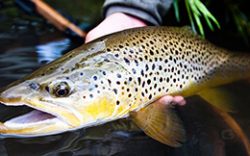 With thousands of rivers and creeks, Montana is a sporting paradise—especially for those who love to fish. With 450 miles (720 km) of Blue Ribbon-designated trout streams, there are plenty of fishing spots to discover. On a recent visit, I went fly-fishing for trout in a local creek with my guide, who had been fishing there since he was a boy. I caught an astounding amount of fish in a short afternoon session—but there are certainly more challenging sections for advanced anglers!
See (and Stay) For Yourself
Part of our Spectacular Stays collection, The Ranch at Rock Creek is nestled in one of Montana's most pristine valleys. This authentic 19thC homestead perfectly balances Western adventure with lavish amenities.
LEARN MORE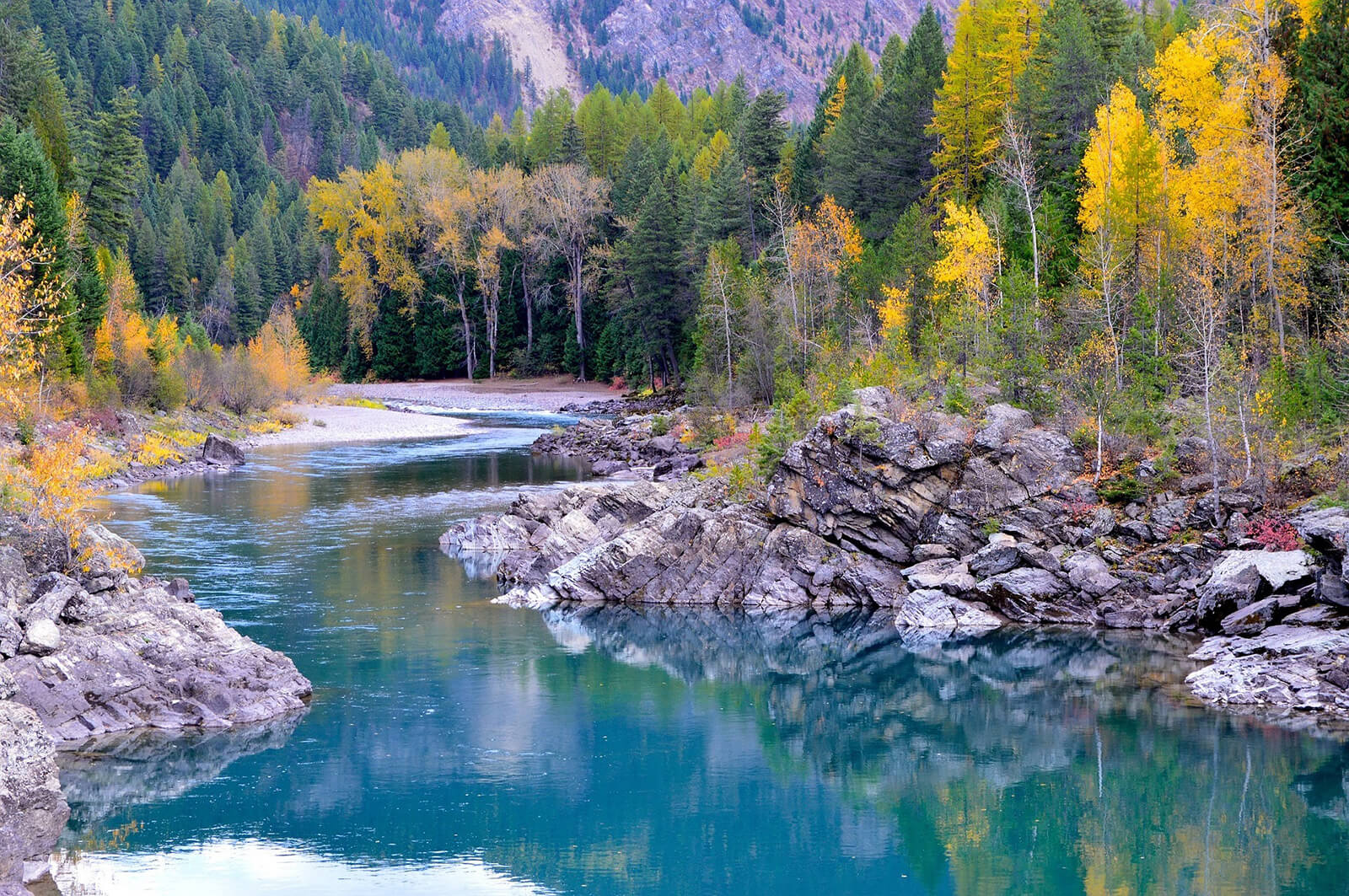 Get in the Saddle
City slickers can try their hand at Western pursuits, as Montana's rich tradition of ranching is still central to its way of life and economy. Unleash your inner cowboy or cowgirl with roping lessons and barrel racing, or simply go horseback riding. Whether you're a first-timer in the saddle taking to some mellow trails, or an accomplished equestrian who wants to roam through hills, meadows, and streams, it's all possible here.
A Winter Wonderland
In the snowy months, it would be a mistake to pass over Montana's cold-weather appeal. With plenty of trails for cross-country skiers and abundant snow, there are also enough peaks for downhill skiers of all levels.
In a place where most folks make the most of the outdoors, another wintry pursuit worth doing is snowmobiling: Montana is rife with groomed and ungroomed trails where you can zoom past frozen lakes and the stillness of winter wildlife. For the hardy, you can also dash through the snow on horseback (or take it easy and enjoy the comfort of a horse-drawn sleigh).
Things to Do for Families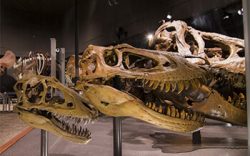 In addition to national parks and natural sights, families will appreciate the Museum of the Rockies, with its Jurassic-era wonders: the largest Tyrannosaurus rex skull in the world, a full Tyrannosaurus skeleton and many other dinosaur fossils, along with a planetarium and interactive kids' discovery center that explores the science and history of Yellowstone National Park.
Another way to step into Montana's history is heading to any number of abandoned ghost towns, now relics of the gold and silver boomtowns that sprung up during the 1860s. Some notable ghost towns include Bannack (one of the best-preserved ghost towns in the country) and Granite Ghost Town, both designated state parks.
Where to Stay

Once a 19th c. homestead, The Ranch at Rock Creek has been wonderfully transformed into a luxury dude ranch that marries the ruggedness of Montana's surroundings with a modern, yet authentic take on luxury.
From rustic canvas-lined 'glamping' cabins, a remodelled barn, log cabins, and luxury homes that will fit larger groups and families, there's a wide range of ways to stay; set upon 6,600 acres of land, you'll feel like you're on the frontier yourself, with lots of space around you in a natural setting at the foothills of a mountain range.
Most meals and activities here are included, which means you can hit the trail on two feet or on horseback, try your hand at skeet-shooting or archery with a guide, or fish nearby at a Blue Ribbon-rated spot. Families can also take advantage of the Little Grizzlies Kids Club, a dedicated children's program with tailored activities for ages 4 to 12. In the summer months, all guests can look forward to weekly rodeos and outdoor cookouts, but there are plenty of activities and entertainment year-round to keep busy.
JOIN MORE THAN 70,000 FELLOW WANDERERS