Top 5 Things To Do in Baja
"One who was born by the ocean or has associated with it cannot ever be quite content away from it for very long."
-John Steinbeck, The Sea of Cortez
A sea-traced peninsula surrounded by the Pacific Ocean on the west, and the Sea of Cortez (also known as the Gulf of California) to the east, Baja California's southernmost tip was once an isolated fishing town and pirate haven.
Since the 1950s, celebrities from Jean Harlow to Jennifer Aniston have made their way here for their sun-splashed holidays. The writer John Steinbeck arrived in 1940 on a marine expedition, with his book (quoted above) as evidence of his journey, and other luminaries have similarly made the trek, including two legendarily tough guys, Ernest Hemingway, and John Wayne, who were lured by the promise of wrestling (or should I say fishing?) marlin.
Baja Sur has since been transformed into a popular holiday spot, but even so, I can affirm that the region still possesses its charms: the elemental simplicity of the sea, the wide-open sky, the pounding surf, and its pristine marine wildlife. Its natural beauty makes it a perfect spot for a trip with the whole family, with a plethora of engaging things to see and do. Here are a few things to know about the region before you go.
Cabo San Lucas
Once upon a time, Cabo was a sleepy fishing village, known more for its tuna than its tourists. (A Japanese castaway who arrived in 1842 noted only twenty residents and about two fisherman's huts). Today, the scene here has exploded; this busy regional hub is filled with resorts, restaurants, bars, souvenir shops, and all the touristy activities you might expect, but its beaches, dive spots, marine life and gorgeous landmarks like Land's End and the famous El Arco, more than make up for it.
Todos Santos
A pretty colonial town just about an hour north of Los Cabos, Todos Santos is a dusty-chic town that's filled with artists, and surf bums looking to take advantage of some of Mexico's best waves. Wander the town to browse and shop ceramics, textiles, paintings, antiques, and more, or simply hit the beach at Playa Cerritos for a surf lesson, or watch the activity as the waves and surfers roll in. There's even a Hotel California here (cue Eagles song).
With the family…

Swim With Gentle Giants
With an emphasis on marine life and oceanic health, Baja is teeming with life. One of the most mind-blowing experiences I've ever had is snorkelling alongside whale sharks. These gentle giants of the sea grow to an average of 9.8 metres (32 feet) long and weigh about 9 tonnes (20,000 pounds)! Look out for manta rays, and other friendly fish.
…Or Just Watch Them
If you'd rather observe from a distance, the prime time for whale watching is from January through March, where you can keep a lookout for gray whales on the move during their annual migration—the longest known migratory journey of any mammal, as they travel up to 19,300 kilometers (up to 20,000 miles) back north to the Arctic. You may also spot humpback whales feeding, as they congregate in the warm waters of Mexico for the winter. Other noteworthy activities: kayaking next to playful sea lions.
Adopt a Sea Turtle!

One of the most heartwarming activities you'll want to participate in is the ritual of observing the hatching and release of sea turtles, something that has been going on for 200 million years in the region. The Turtle Release is a non-profit wildlife conservation program where you'll be able to 'adopt' a baby turtle and help release it into the ocean. You'll watch as the nests are liberated and you help these tiny hatchlings return to the sea. It's a rare firsthand look at the workings of nature, and it's simply delightful when done with the whole family.
Surf, Sand, and Sea Lions!
This might be your best family trip yet: adopt and release a baby sea turtle, snorkel with whale sharks, kayak with sea lions, and end the day with the freshest seafood tacos. On our Baja Family Adventure, prepare yourself for gorgeous sunsets overlooking the Pacific, sweet surf spots, sleepy colonial towns and some truly outstanding resorts for trip that's an all-round crowd pleaser.
DETAILED ITINERARY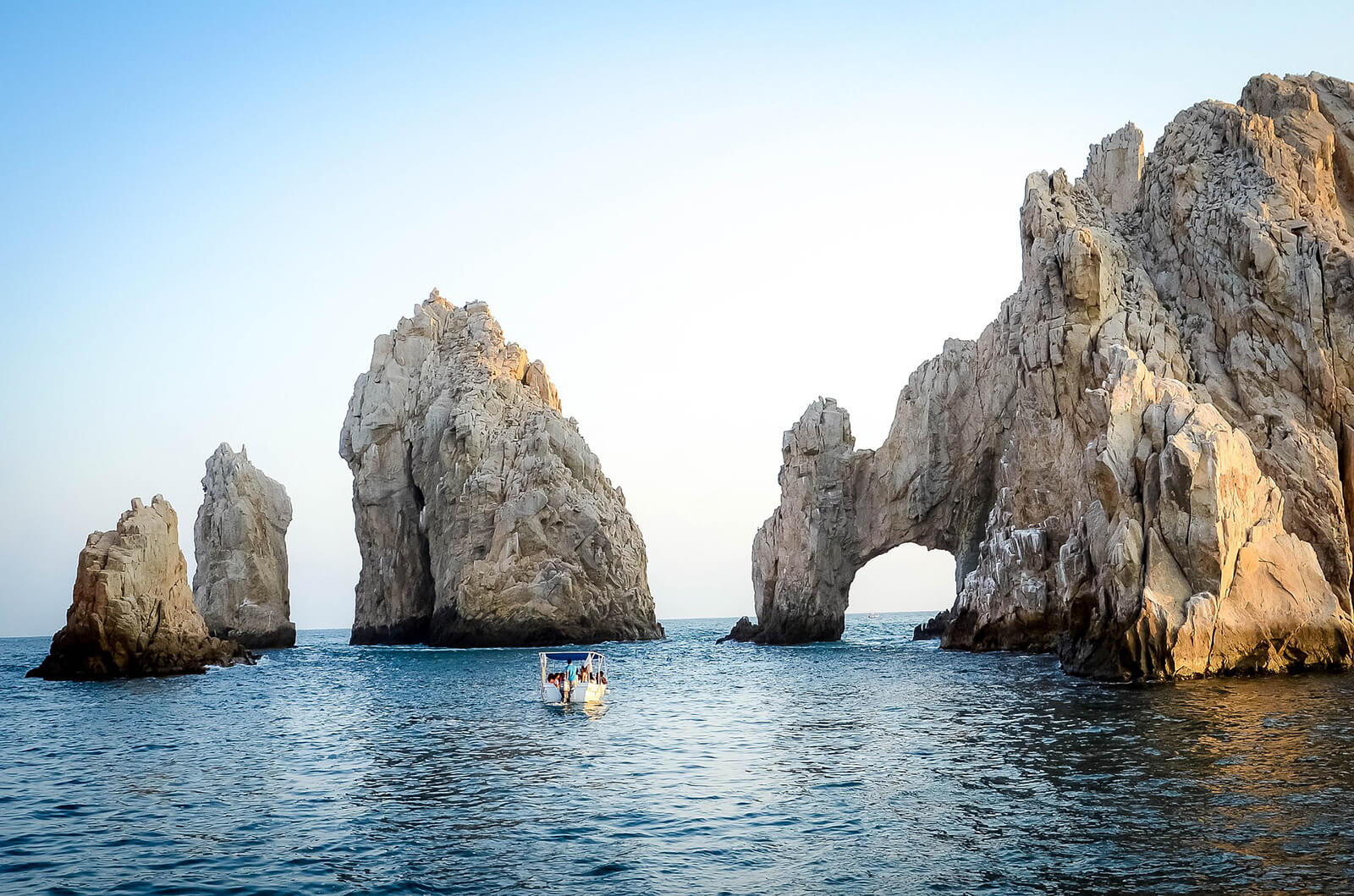 For the adults…

Big Game Fishing
You, too, can nab 'the big one, Follow in the footsteps of Hemingway and John Wayne in search of a trophy fish, and the stories to accompany your big catch. Massive fishing tournaments take place here, as Cabo is still the best place for anglers in seek of black marlin, blue marlin, and sailfish.
Keeping it Simple
Sometimes all you need is a gorgeous sunset, a beachside spot to linger in, a cold cerveza and a seafood taco or tostada, piled high with fish, shrimp, or scallop, in hand. What could get better than that? 
Where to Stay
Turquoise waters lap golden desert sands on the beaches of One&Only Palmilla, a 5-star resort resting at the edge of the Baja Peninsula. Set amid lush, tropical gardens, it's the ideal setting to soak up the area's natural beauty and privileged climate. No detail is spared, with luxurious touches at every turn like a palm tree-lined infinity pool, beach cabanas, and a dreamy seaside terrace with crackling outdoor firepits.
Posada de las Flores in La Paz offers a unique atmosphere that blends modern-day luxury with the character of an old Mexican mansion. Every detail in Posada de las Flores La Paz has been carefully selected to reflect elements of Mexican Colonial decor, such as the Talavera ceramics and dark wooden furnishings. Its prime location on the seafront promenade sees many bars, restaurants and shops nearby.
Mere steps away from the creative hub of Todos Santos, the Guayacura embodies the essence of Baja in a uniquely-designed boutique property. A combination of ancient and modern elements paired with exquisite decor and artistic flair, this colourful hotel features a rooftop lounge with stunning views over the town, an oceanside restaurant, a beach club and spa, in addition to an elegant bar.
JOIN MORE THAN 70,000 FELLOW WANDERERS