Notes From the Road: In Normandy, Living History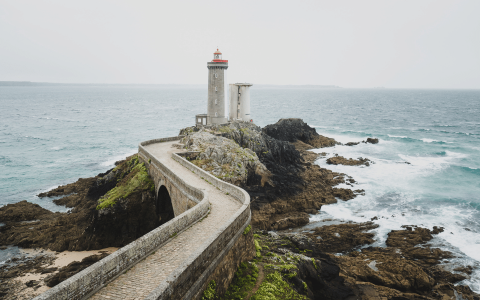 The region of Lower Normandy that lies in the northwest corner of France bears emotional weight to this day. The beaches that at one time served as battlegrounds for freedom now look pristine, but there's still a certain chill that overcomes you when you stare into the rough Channel waters and picture June 6th as it was seven decades ago.
A Vivid Picture
The magic of Normandy really came to life for me on a recent visit. Being the only Canadian joined by a group of Americans and Australians, I was prepared to spend most of my time at those sites most significant to our allies.
With a WWII expert as our guide, images of the landing and the turmoil in the days following were clear in my mind. The beaches no longer looked sandy and golden.
Experience Normandy With B&R
Scheduled Group Biking Trip
On Normandy & Brittany Biking, the locals speak of their love for the land as they speak of their attraction to the sea—a feeling you will share as we bike the Channel coast, pass historic beaches and visit the magical Mont Saint-Michel in Brittany.
DETAILED ITINERARY
Private Group Biking Trip
Choose your own crew to travel with on a private Normandy Biking trip, where you'll experience the seaside beauty of Honfleur, elegant Deauville and the Parisian Riviera, stopping by historic monuments and remnants of Normandy's recent history from the Second World War.
DETAILED ITINERARY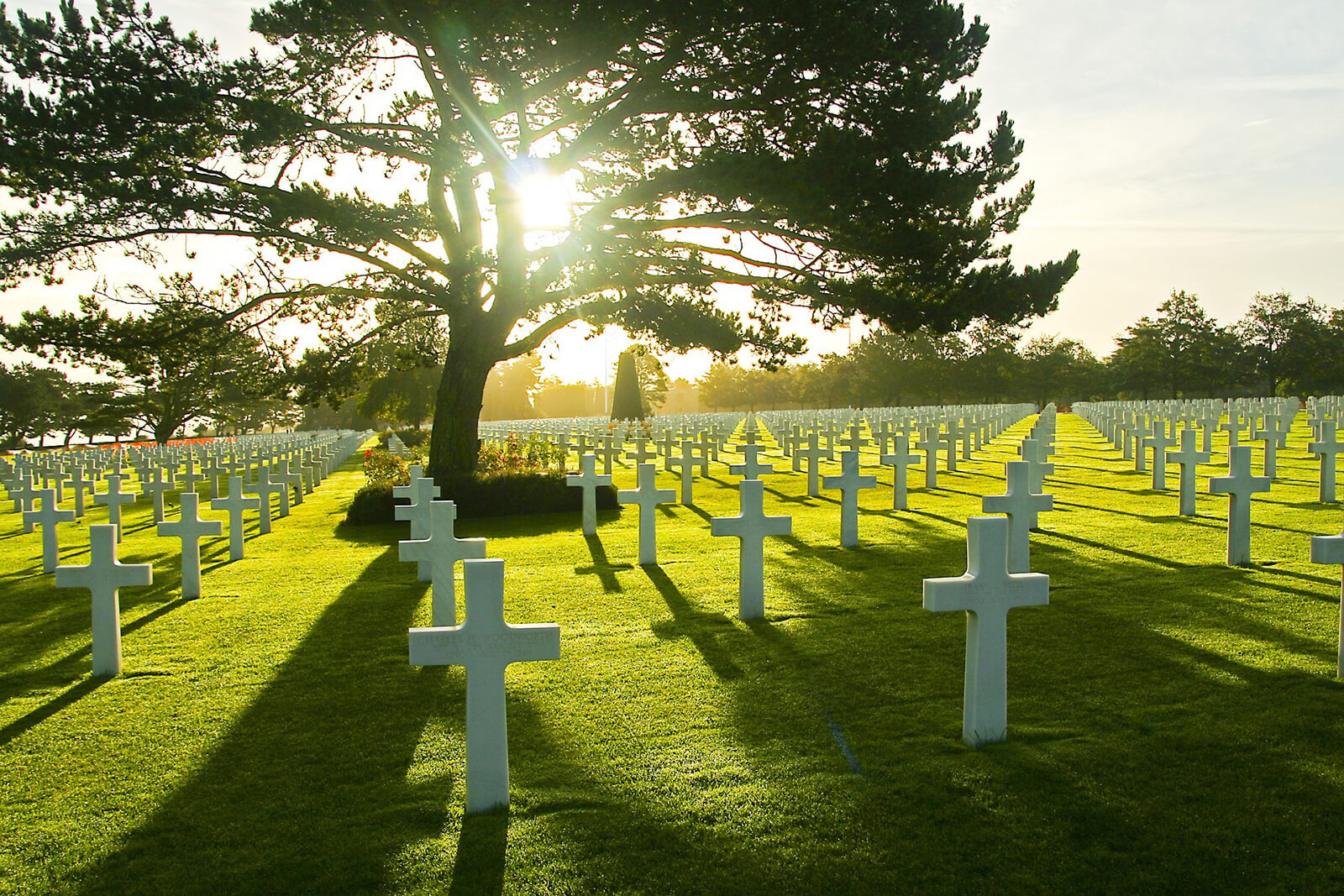 Bonjour, Georges
It's an understatement to say it was a pleasant surprise when the guide deviated slightly from the day's plans to visit Juno Beach, the location in the small town of Courseulles-sur-mer where the Canadians landed.
It was there that I came across Georges.
The guide had asked him where the closest washroom was, and 89-year-old Georges happily advised. The two got to talking, and our guide soon was listening to Georges retell his past in Courseulles-sur-mer, where he's resided amongst the monuments of Juno Beach since his youth.
A mere teenager the day the Canadians dropped into Juno Beach in 1944, he told the guide that he remembers helping wounded soldiers in his own home and remembers his many Canadian friends to this day.
Upon learning I was the only Canadian in the group, his face lit up as he exclaimed "Une petite Canadienne!"
Georges came over to me and asked me to say "Bonjour à ses amis en Ontario!" (Hello to his friends in Ontario!), before proceeding to give me all of their names, accompanied by the cities they lived in.
He proudly told me about his visits to Canada to see them and marvelled over having been up the CN Tower and witnessed Niagara Falls.
I had so many questions I wanted to ask, but a language barrier and shortage of time intervened. He gave me a big hug and I thanked him before he rode off on his bike.
I realized that I had just met a part of living history; a generation that will soon be gone and unable to share their memories of such a prominent event in the world's past.
Beyond History
It's not all a history lesson, though.
The riding along the English Channel and past the classic timbered houses of the area lends to beauty and charm. The seaside town of Honfleur (pictured above), picturesque with its old harbour lined with buildings in perfect shades of sepia, makes for a perfect setting to grab a meal.
Much like the rest of France, food reigns supreme in Normandy, with local specialties such as creamy Camembert cheese and the freshest seafood. While in the region, be sure to try traditional Calvados, an apple-based liqueur that serves as a delicious digestif or mid-bike-ride libation.
But it's the people that make your travels so memorable, the connections you create and the lives you learn about.
When I think about Normandy, I always remember Georges and his friendly face, and the many others—both in Normandy and abroad—who have a story or two to tell of the history they've lived.
Update: Since this story was written, we have since learnt that our dear friend Georges has passed, but his kindliness and friendship lives on in our hearts as a witness to history.  
JOIN MORE THAN 70,000 FELLOW WANDERERS