Top 5 Hiking Routes in Provence and Cote d'Azur
With an abundance of limestone ridges, narrow vineyard paths and postcard-worthy views that captivated the likes of Van Gogh, the South of France's beauty is perfectly captured in Provence and Côte d'Azur. From hiking through some of the most expensive real estate corners in the world to strolling along quiet paths, here are some of the best hikes you can take through this idyllic corner of France.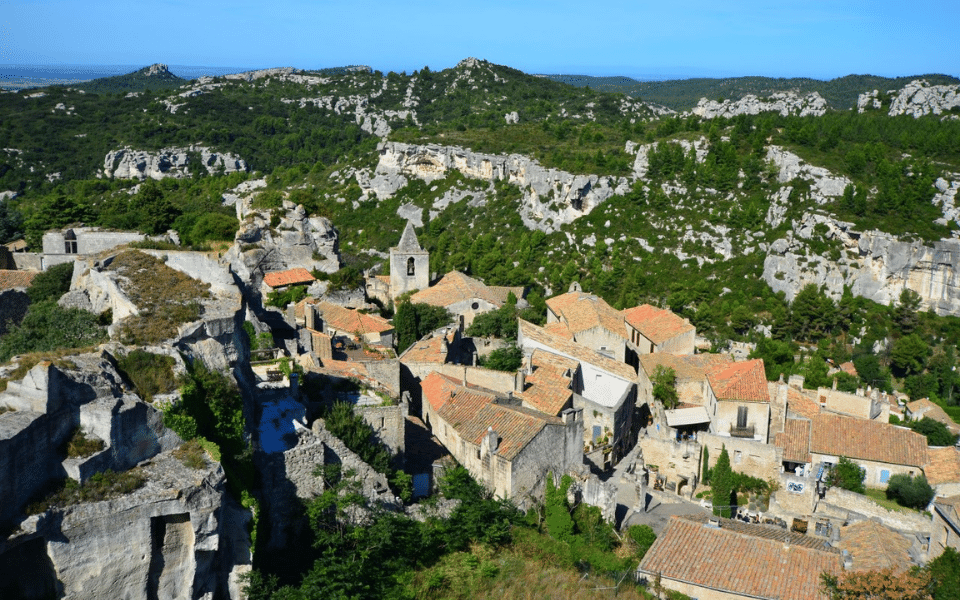 ---
Les Baux-de-Provence to Saint-Rémy-de-Provence
Provence-Alpes-Côte d'Azur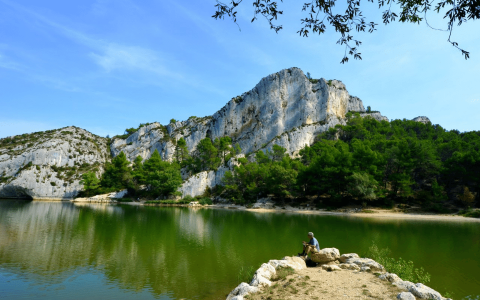 Welcome to the region known as "Les Alpilles," named after the mountains you will cross on this hike. This 3-3.5-hour hike leaves from the village of Les Baux and ends in the heart of Saint Rémy. The hilltop village of Les Baux was a fiercely defended citadel during its heyday in the Middle Ages. You'll pass by the town's ancient castles and cobblestone streets before following along the cliffs high above the Val d'Enfer (the famous valley about which Dante was inspired to write his Inferno) and along the ridge of Les Alpilles, before descending into the valley towards St-Rémy. You will pass a secluded reservoir as you reach the edge of St-Rémy, constructed by Roman soldiers to supply the nearby village of Glanum some 2,000 years ago. This is Van Gogh country and you will soon learn that the scenery has changed very little here since he painted his famous scenes of wheat fields, cypresses and open skies. If you use walking sticks, this is the hike that you would want to bring them along!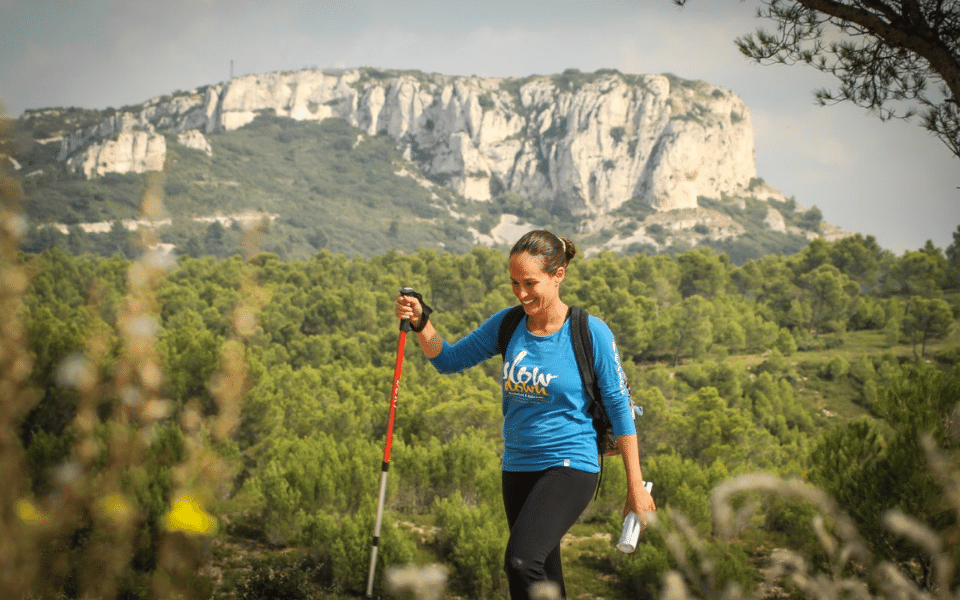 Insider tip: The first 200 m on this hike is tough, with a steep climb on a trail. After that, you'll walk along mostly gravel trails and roads with good footing and gentle hills. Believe me, the views you get after tackling the initial rough patch make this walk worth it!
Distance: 11 km (6.7 mi.)
Activity Level: Enthusiast 
Best time to hike: May
---
Gigondas-Dentelles De Montmirail Loop
Provence-Alpes-Côte d'Azur
Starting from the wine town of Gigondas in Côte du Rhône, this loop hike takes you past all of the best wine producers of the area and up a lovely climb on rocky paths to the Dentelles ridge—a remarkable limestone massif with distinctive peaks that mimic the sight of lace. Dentelles De Montmirail is a rock-climbers paradise, and the lengthy erosion process of its imposing rocky ridges offers stunning views as you walk closer to its base. Looping back into Gigondas, you'll have the option to stop for an abundance of wine tastings along the way.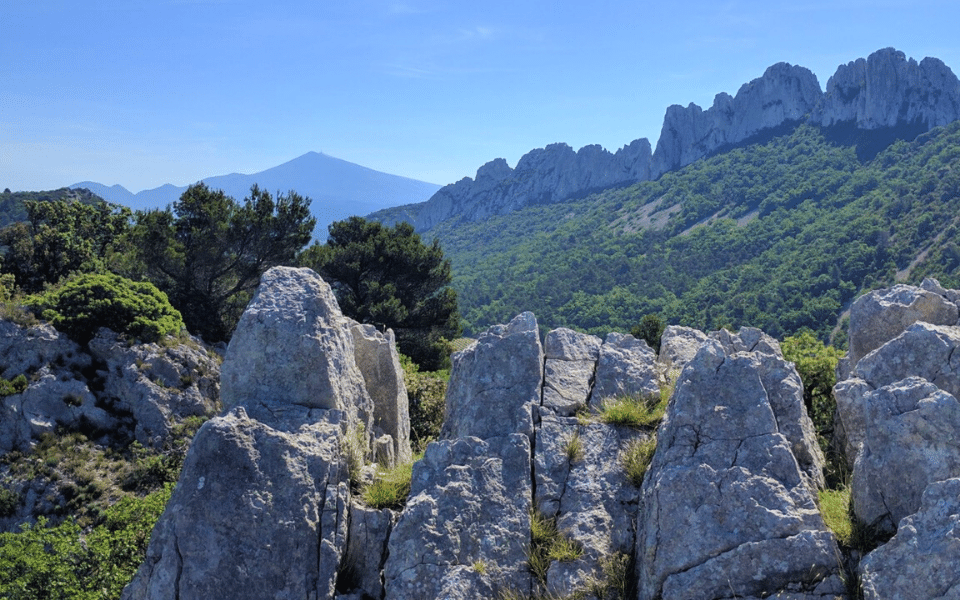 Insider tip: Stop at the wine shop run by the local cooperative in Gigondas to sample some delightful producers of the area.
Distance: 6.2 km (3.8 mi.)
Activity Level: Enthusiast
Best time to hike: May, June, October
---
Saint-Jean-Cap-Ferrat Coastal Hike
Provence-Alpes-Côte d'Azur
This easygoing coastal loop hike offers excellent views of the glistening French Riviera coastline and is one of the best ways to experience the beauty of this Mediterranean region. Starting at the former fishing town of Saint-Jean (now a glitzy resort), you'll loop through the entire peninsula along a coastal path and end at a beach back in Saint-Jean. Along the way, you'll witness opulent historic villas and perfectly manicured gardens of Cap Ferrat (this area is often dubbed "the Peninsula of Billionaires"). Keep your eyes peeled for underwater divers along the coast and fishermen patiently waiting for their catch of the day.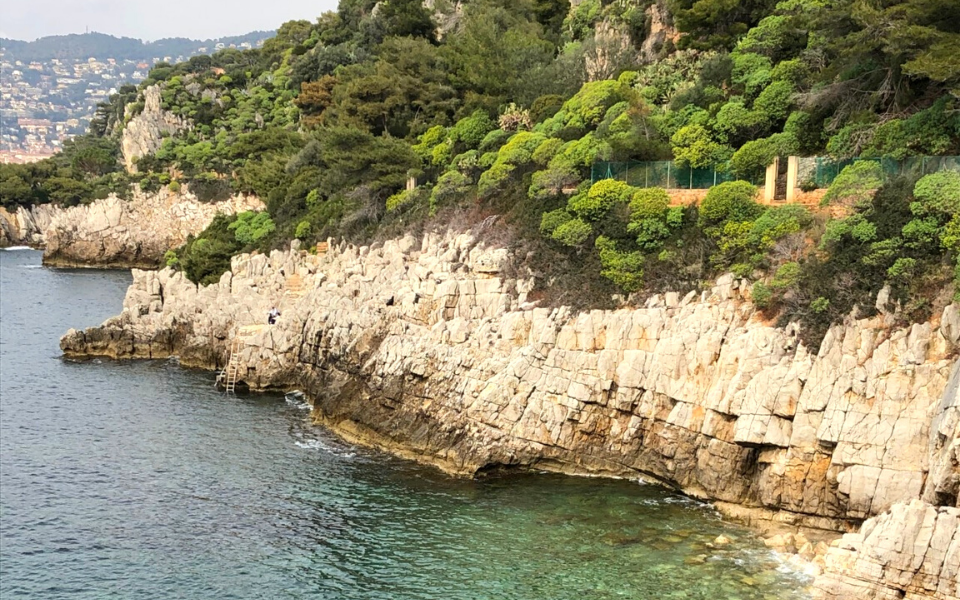 Insider tip: Pack your swimsuit and a towel for a refreshing post-walk dip in the sparkling Med!
Distance: 7.6 km (4.7 mi.)
Activity Level: Occasional
Best time to hike: Spring & fall
---
La Turbie—

La Tète de Chien Walk
Provence-Alpes-Côte d'Azur
This easygoing hike is often dubbed "Tête de Chien" because of the high rock promontory overlooking Monaco that takes the shape of a dog's head. Starting at the small town of La Turbie, turn left onto Portail de l'Est, then continue onto Rue du Portail Romain. You'll witness unparalleled views of the sea, the entirety of Monaco and the area where Monaco's royal family resides. You'll also pass ancient fortresses and a wealth of Roman monuments in La Turbie, including the 35 metre-high Trophee d'Auguste—a Roman trophy celebrating Emperor Augustus's victory over the tribes who populated the Alps.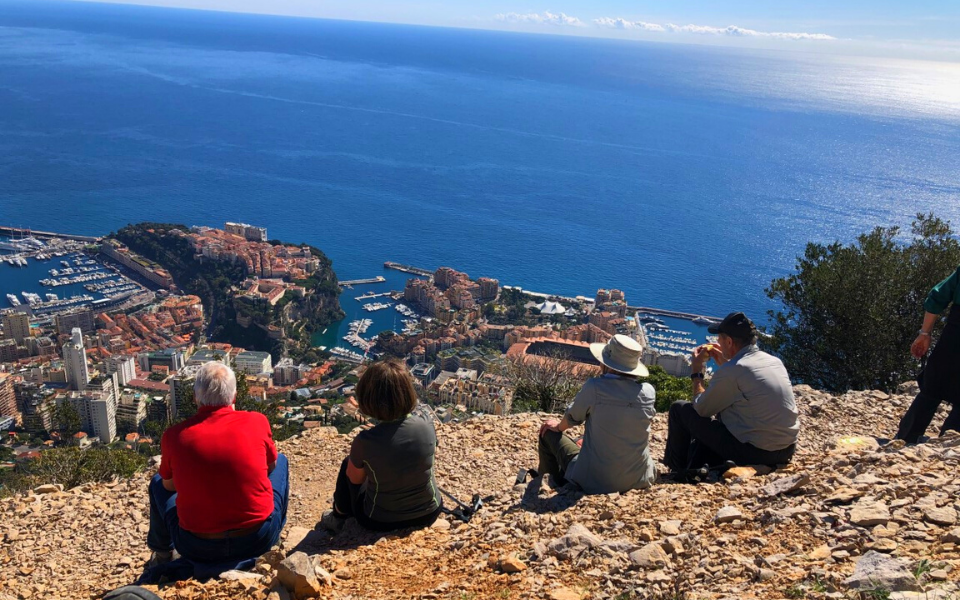 Insider tip: The well-known hilltop of Eze is only a 7-minute drive away along the upper corniche of the Riviera and is worthy of a visit (and maybe lunch if you are a fast walker)!
Distance: 6 km (3.7 mi.)
Activity Level: Recreational—the first 1 km is on paved roads through the village of La Turbie. The rest is a rocky, narrow path. So the hike isn't that tough but you do need to watch the footing!
Best time to hike: Spring & fall
---
Fontaine-de-Vaucluse Loop
Provence-Alpes-Côte d'Azur
This walk has varied interests and terrain. It starts in the village of Fontaine-de-Vaucluse, a great town to explore. Fontaine-de-Vaucluse is associated with Francesco Petrarch, an Italian poet and one of the pioneers of the Renaissance movement. Fontaine de Vaucluse is a medieval village with its daunting rock topped by a castle that overshadows the town below. More mysteriously, it is the place where the Sorgue River appears out of the ground, forming a glacier-coloured lake. The origins have been explored without success, even in our day. The walk climbs from town, so you get the most challenging part over with while fresh-faced as you enter some woods and eventually into more open terrain with vineyards, which you'll pass through on wide paths. You'll descend before picking up a path along the Carpentras canal (used for irrigation), which takes you over the Galas aqueduct, built between 1854 and 1857 and the symbol of this canal. You'll have one last climb before you start your descent into Fontaine-de-Vaucluse.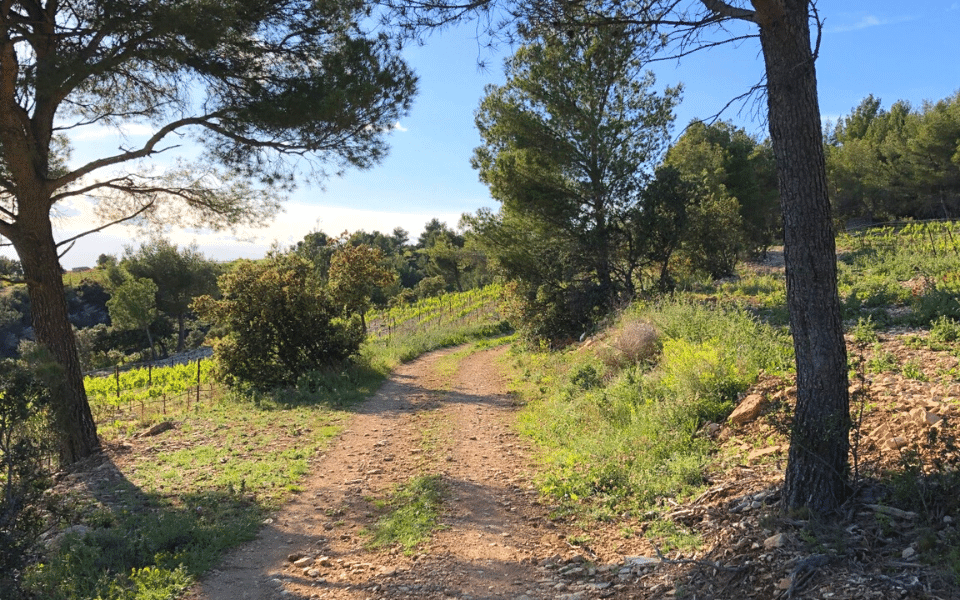 Insider tip: If you really want to enjoy the Sorgues river after your hike (and lunch in town), walk over to Kayak Vert, where you can paddle down the cool river waters for a different adventure.
Distance: 8.9 km (5.5 mi.)
Activity Level: Recreational—there are some ups and downs but for the most part, the footing is partially in woods, along a canal and some rocky/gravel paths.
Best time to hike: Spring & fall (although I did it in July and it was ok!)
Feeling inspired to explore the best of Provence-Alpes-Côte d'Azur with us? Get in touch with Dana Quinn to see how she can start planning your next trip to France!
JOIN MORE THAN 70,000 FELLOW WANDERERS