Where History Meets Modern Luxury in Provence: Hotel de Tourrel
Southern France conjures up images of leisurely sun-soaked afternoons, the heady perfume of lavender fields, and the rustic charm of provincial markets. When you make your way to the region of  Provence, within lies the intoxicating Saint-Rémy-de-Provence: the birthplace of Nostradamus, the picturesque muse to Van Gogh's iconic "Starry Night", and home to an unparalleled gastronomic scene.
This charming and chic town is the perfect base for exploring the region. It is surrounded by no less than 34(!) wine appellations and several important historical sites, such as the ancient hilltop village of Les-Baux-de-Provence. Located in the centre of the old town is the charming Hotel de Tourrel, a truly idyllic spot to base yourself as you discover what's all around you.
---
An Intimate Provençal Experience
What sets Hotel de Tourrel apart (other than being the only hotel with a private pool and rooftop terrace!) is the intimate feel of the property. With only seven suites, you're guaranteed to have a truly personalized experience. Hotel Manager Olivier Lamaison says his team strives to ensure all guests feel at home during their stay. "Our guests constantly tell us that they enjoy our high-quality service paired with the privacy of being in such a small hotel. Our guests come to relax and unwind and our priority is to uphold an environment that allows them to do just that."
The size of the hotel isn't the only thing drawing a crowd, though. Its rich history and impressive design create a historic-meets-modern experience that is popular among travellers. The structure dates back to around 1670 when it was built as the private home of the aristocratic de Tourrel d'Almeran family. Since then, the imposing sandstone palace has been restored by its current co-owner, German architect Margot Stängle.
History combined with architecture & design
Sparked by a love of architecture and design, Margot Stängle and Ralph Hüsgen embarked together on a 5,000 km tour of France that inspired them to renovate and open Hotel de Tourrel. Hüsgen, a marketing expert, and Stängle, have dedicated their life to design, wine and exquisite cuisine. This is made apparent in their joint venture which is the platform by which they share their passion.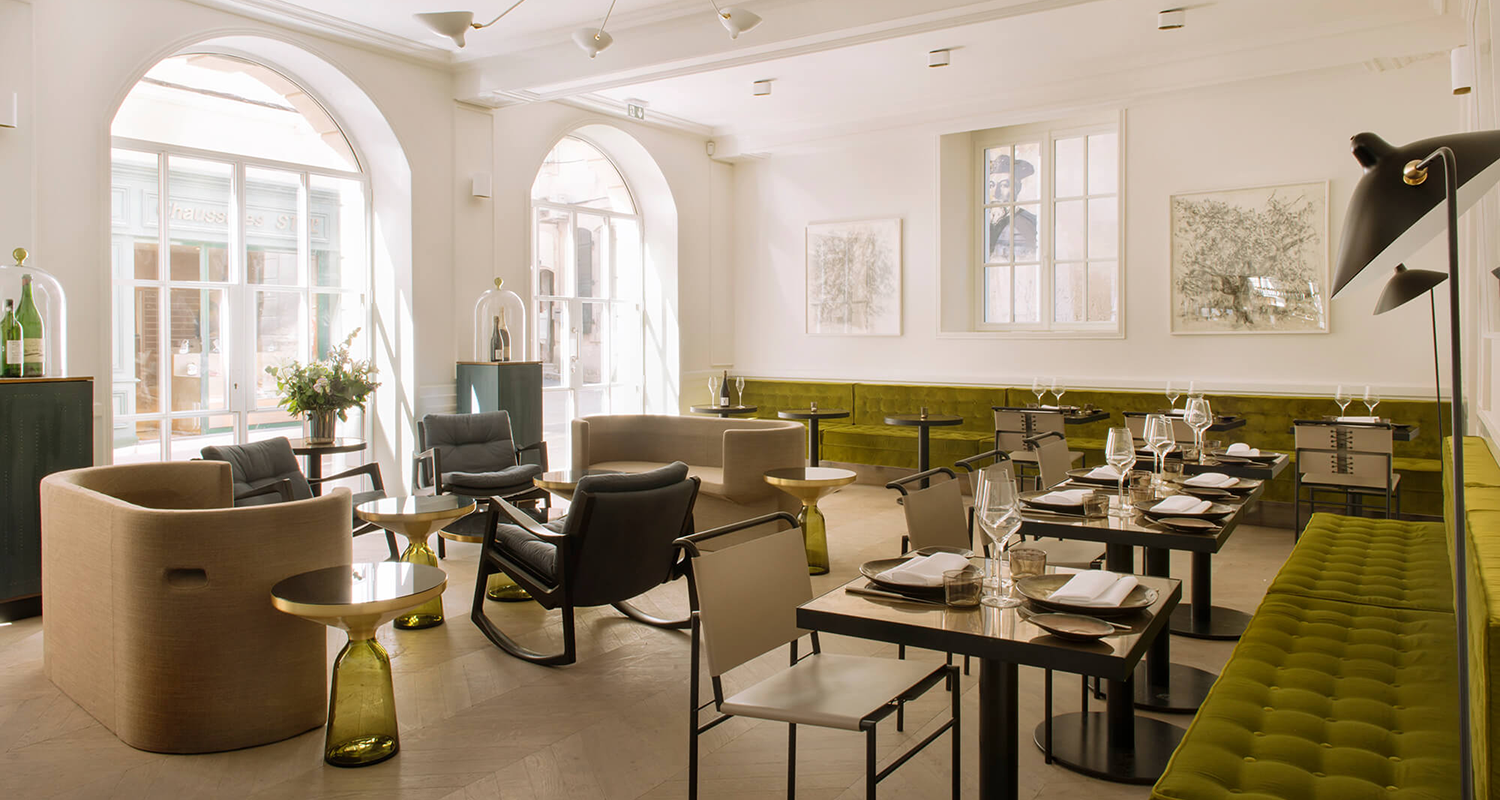 The conversion of the 17thC manor house into Hotel de Tourrel saw the building's twenty-four original rooms transformed into seven spacious suites. Many of the building's original elements were meticulously preserved to help maintain the elegance and personality of the palace. Most notably, during the renovations, they preserved the stucco they discovered under many layers of paint (it took Stängle and her team of professionals 13 weeks to uncover it!).
In Suite Numéro Un, they've preserved the French ceiling which was part of the original 17thC house. Discovered during the renovations, they couldn't bear the idea of covering or removing it. Another hotel suite was converted from a beautiful salon, which was also the place where Charles Gounod's opera Mireille was first performed in 1864.
Carefully bridging the historic heart of Saint-Remy to modern times, Margot Stängle's new building extension sits elegantly between its ancient neighbours and presents the city centre's first modern façade. The extension, with its striking brass doorways and windows, houses the elegant one-Michelin-starred restaurant where you can order light Mediterranean fare courtesy of Chef Jeremy Scalia, who brings his experience working in New York and Dubai to classic French cuisine. Next to the restaurant, there's a unique wine cellar with more than 450 wine options, carefully selected by Ralph Hüsgen himself, available for you to discover.
Check out our Insider's Guide to Saint-Rémy-de-Provence for our favourite things to see and do and where to eat while exploring this charming town.
JOIN MORE THAN 70,000 FELLOW WANDERERS