Secrets of the
Loire Lifestyle
What do you think of first when someone mentions France? Perhaps you conjure up an image of the glittering Eiffel Tower, or other famous sights in the country, such as the coastal chic of the French Riviera, the lavender fields of Provence, or the incredible wines to be savoured in Burgundy. But I'm here to tell you about none of these; instead, I'd like to share with you one of France's best-kept secrets and a key to the French way of life, one that can only really be experienced in the Loire Valley.
You may already know about the Loire's grand castles and royal heritage, which are its main draws, but not as much about the following: to the French, it's also known as the "garden of France," where many farmers produce food for the rest of the country. It is also said that the "purest French in France" is spoken here, without any regional accents.

Douceur de vivre: the sweetness of life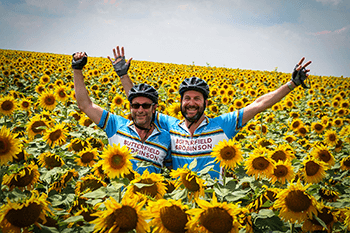 And what, exactly, is the secret to the French way of life? You've no doubt heard the (more common) expression "joie de vivre," denoting a zest, happiness and joy for life. Here in the Loire, the phrase you really need to know is "douceur de vivre"—literally, the 'sweetness of life' that characterizes this region. You know, it's all about enjoying the sunshine, perhaps an idyllic bike ride through sunflower fields, and that crisp glass of white wine at lunch after you've put in a morning's worth of hard work on the bike.
Scheduled Group Biking Trip
See just how sweet life is here! Our Loire Châteaux Biking trip allows you to take a romantic ride through history. Slum it with Richard the Lionheart, Joan of Arc, and Leonardo da Vinci, as you stay at not one, but two châteaux. You'll feel like royalty at every turn.
DETAILED ITINERARY
Private Group Biking Trip
On our Loire Valley Biking trip, we roll out the red carpet for you in the playground of French kings and queens past. Bike through the stunning countryside and take in the regal châteaux, ancient monuments and, of course, miles of verdant vines.
Detailed Itinerary
Living life in the Loire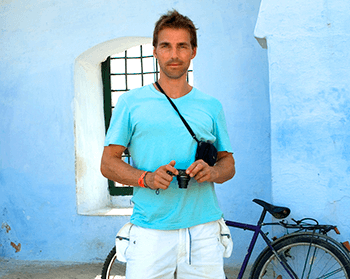 When I'm asked what this special expression actually means, it's a tough question to answer straight away, as douceur de vivre can mean so many things! There are multiple aspects of the Loire that speak to this. To the locals, the Touraine, where I live, is particularly known as a region with "douceur de vivre." A few clues as to why…the climate is temperate: never too cold, and never too hot, which makes for a pleasant and comfortable region to live in.
Everything moves slower around here, as it's a rural area with lots of farming, agriculture, and winemaking. Here, people seem to take the time to enjoy their land and life—away from the madness of big cities, and living in the Loire is a little bit like the best of the "old" French way of life.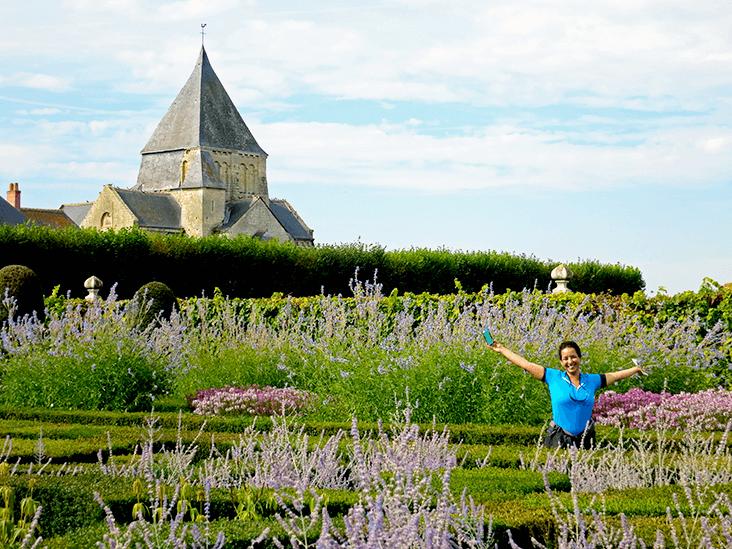 What they say about the gentle pace of life is a hundred percent true. The people of the Loire are very proud of their region with its beautiful architecture and the calming quality of living life along the river. The luminosity of the area with its cream-coloured tuffeau (local limestone) buildings, lends a softness to everything you see. You'll see vegetables growing, and even flowers, with big patches of colour in fields throughout the season. Even in Angers, one of the Loire's biggest cities, you never feel pressured to be in a rush. People take their time here to stop for lunch. People say hello; they're kind and welcoming."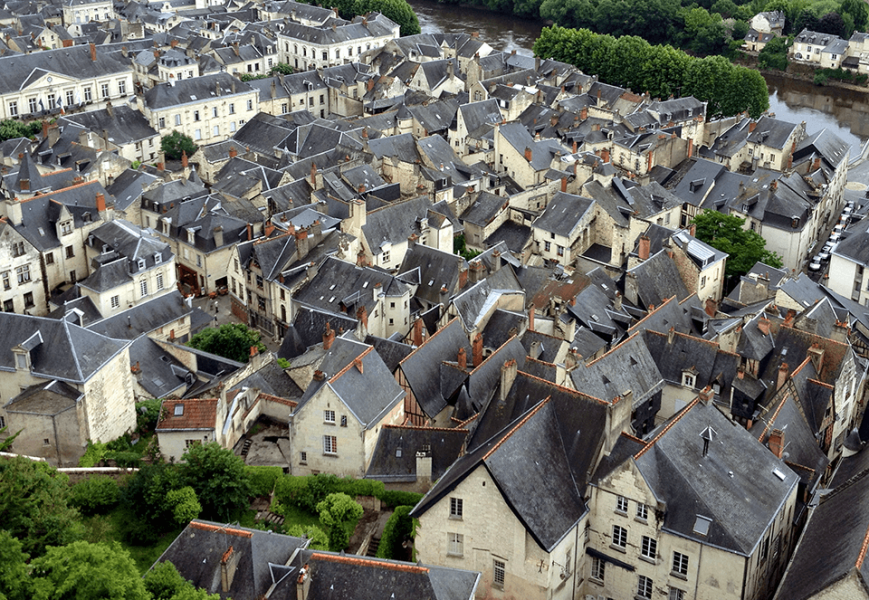 A wine for every palate
Lest we forget (how could we?), the wines of the Loire! The Loire Valley is France's third-largest vine-growing region. Vineyards stretch from the coast at Nantes to the interior at Sancerre and the Loire Valley has the longest wine route in France with some 800 km (nearly 500 mi) of trails and tracks for oenophiles to follow.
There's something here for every single palate. Whether it's dry whites, light or medium-bodied reds (oaked or unoaked), dessert wines, or even rosé and sparkling wines (the Loire is the second-biggest producer of rosé after Provence). In addition, compared to other regions in France, you'll find that the quality and pricing are unbeatable. A top producer's best bottle will often go for 25-30 Euros…all with incredible quality behind it.
Sip your way through the region's unparalleled wines on our Loire Chateaux Biking trip, where we take you to Chateau de Fontenay, the most romantic château in the Loire Valley, for a lovely wine tasting and history chat with our local friend.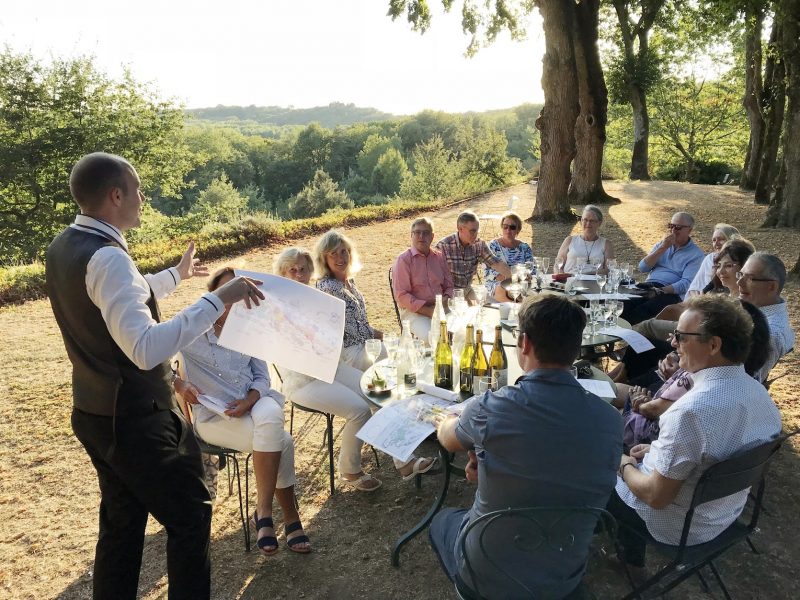 All of this just confirms that you should pack your bags and experience the sweetness of life here in the Loire! "Douceur de vivre" is the culmination of all those small, even mundane, moments that bring you simple contentment and appreciation for life.
Typical to us French, this can only happen when you take the time to stop and truly savour them. (And here at B&R, we won't argue with the merit of all things slow.) There is a rhythm here that inspires the enjoyment of the simplest things—walking through a market, enjoying a simple meal with a winemaker or lingering over a glass of wine while watching the sunset over the river. (Editor's Note: We couldn't agree more.)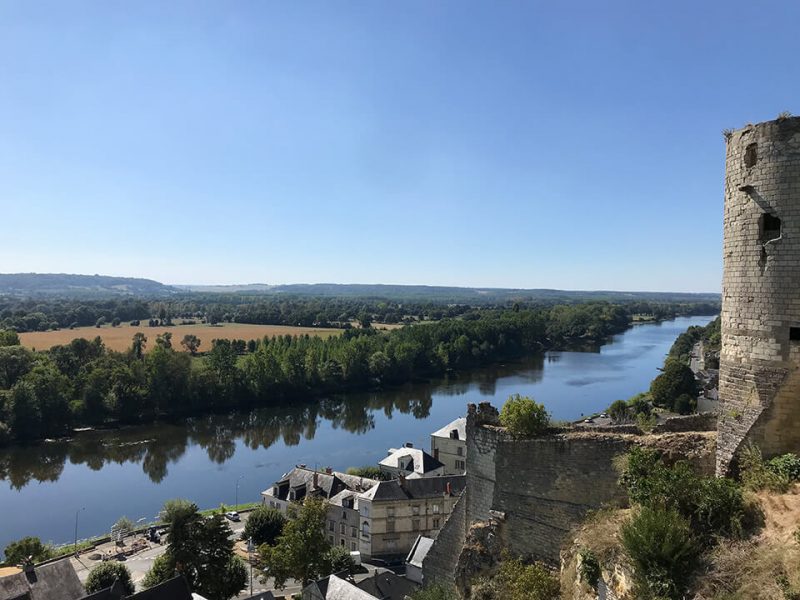 JOIN MORE THAN 70,000 FELLOW WANDERERS