Falling Head Over Heels
for Burgundy
A love affair that began over fifty years ago—which hasn't cooled in ardour since—Butterfield & Robinson has never been the same since we first set foot in Burgundy. Now B&R's European Operations hub and our spiritual home across the pond, it's unthinkable for us to imagine B&R without Burgundy—and vice versa.
Call it serendipity. One idyllic and fateful afternoon, B&R's founder, George Butterfield, fell head over heels for the town of Beaune, Burgundy's unofficial capital. On the hunt for a European hub of operations, all it took was an outdoor lunch on a terrasse with a perfectly chilled bottle of Meursault (grown in the nearby town of the same name), to convince him this was the ideal spot.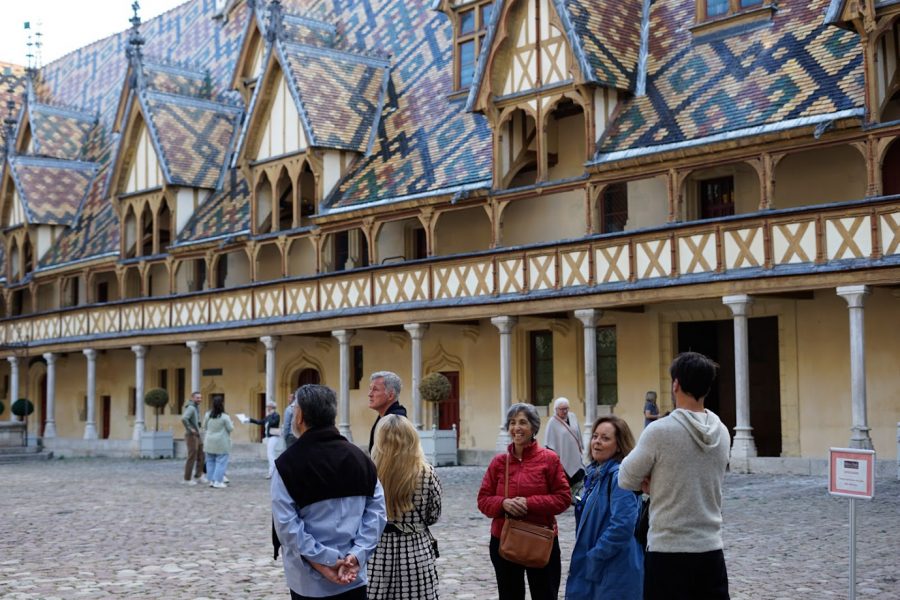 On a post-meal stroll through the Place Carnot, George found his man: local real estate agent, Pierre-Henri Weiss (whose daughter, Eugénie, would go on to work for us in town for more than a decade), had just the right property—an abandoned warehouse a short walk from the centre of town. The lease was signed before day's end, and B&R's Burgundy story began.
It's all too easy to fall in love with Beaune. Even in France, with its overwhelming abundance of charming small towns, Beaune is a standout. Perfectly formed, well-bred and subtly vivacious, it has truly mastered the art of eating, drinking, and living well.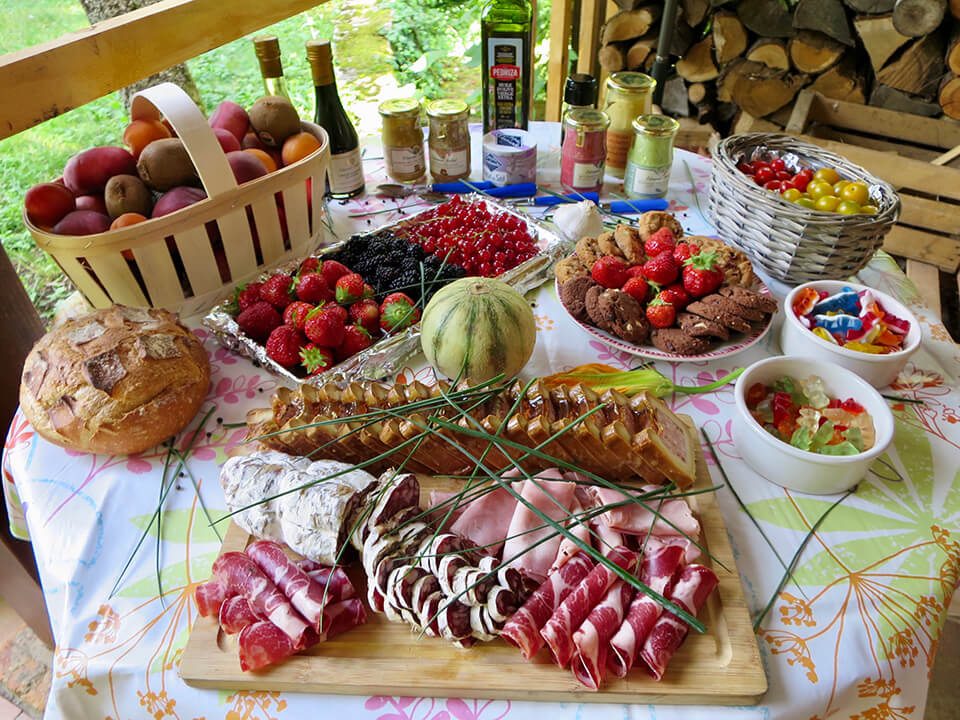 The very first stop on B&R's signature Burgundy Wine Country Biking trip (still a best-seller today), it's easy to see just why Beaune has captivated us for years and years. We've spent decades here nurturing our roots in the hallowed soil, which grows the finest Grands Crus you've ever tasted.
Experience Burgundy With B&R
Scheduled Biking Group Trip
To Burgundian locals, time is measured by the season. On our Burgundy Biking trip, it's by the kilometre, the meal and the vintage. We fell in love with this place 30 years ago and have made it our second home ever since. One visit, and you'll understand why.
DETAILED ITINERARY
Self-Guided Walking Trip
What's red and white and Michelin-starred all over? Walk through the world's most famous vineyards on our Burgundy Self-Guided Walking trip. Excellent hotels, show-stopping cuisine and ecstatically good wines: it's your time to step, sip, and savour.
DETAILED ITINERARY
For B&R, Beaune has become the physical embodiment of a perfect spiritual partner. Over the years, we have planted our roots here little by little, with at least a few dozen semi-nomads from the B&R clan settling down here permanently over the years.
Of these transplants, no tale is more fitting than that of David Butterfield, son of founders George and Martha. It goes a little something like this: a Canadian boy walks into a bar, catches the eye of Juliette, a beautiful French oenologist. So the story goes: David and Juliette fall in love, get married, and have children; and he stays on to take on the town's ancient and venerable profession—winemaking.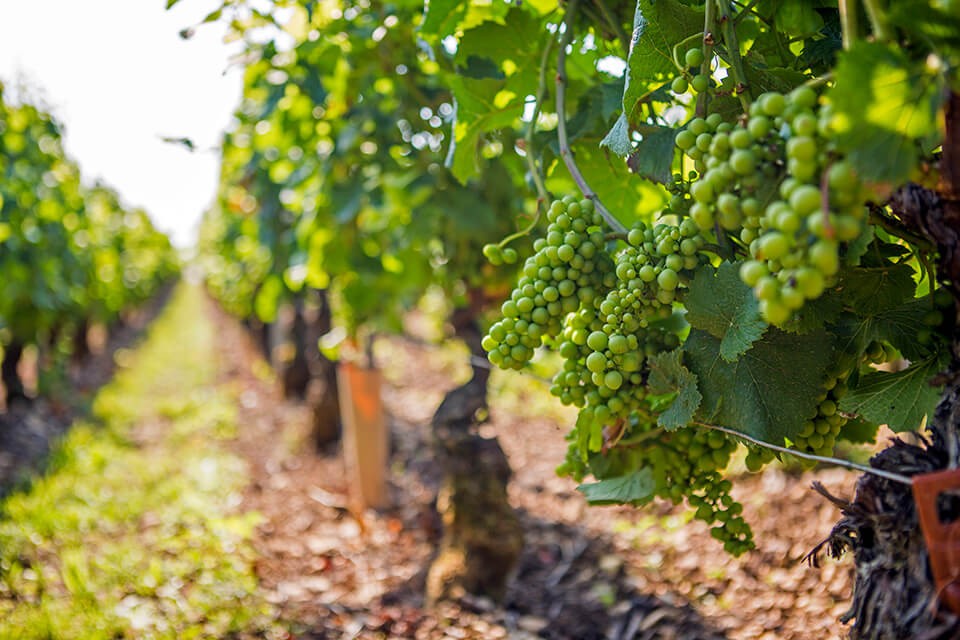 In the same vein, we, too, have made our mark on Beaune. George and Martha learned, years ago, that if you show Beaune the love and respect it deserves, it will love you right back. Consummating their romance with the town, they purchased a derelict-but-pedigreed stone house in 1990 known as the Bastion Ste. Anne. Built into the 17th c. rampart wall that surrounds Beaune, this secret paradise is a classified historic French monument, one that would normally never be offered for sale to a non-local. But the people of Beaune understand that love is a two-way street, and they know that Butterfield & Robinson is here to stay.
Beaune is a place that hardly changes. A place of age-old tradition. The ideal spot, as George might say, to slow down to see the world. As such, it isn't just a town you travel to once, ticking it off your list of destinations where you've been there, done that. Once you get here, riding through the most prestigious vineyards in the world, sailing down the Côte d'Or on a bike, you, too, will feel the magic of Burgundy. Here you'll find, as we have, a place you'll want to return to time and time again. Burgundy is a place we're proud to call home, and we welcome you here with open arms—perhaps to fall in love with it too, just as we did so many years ago.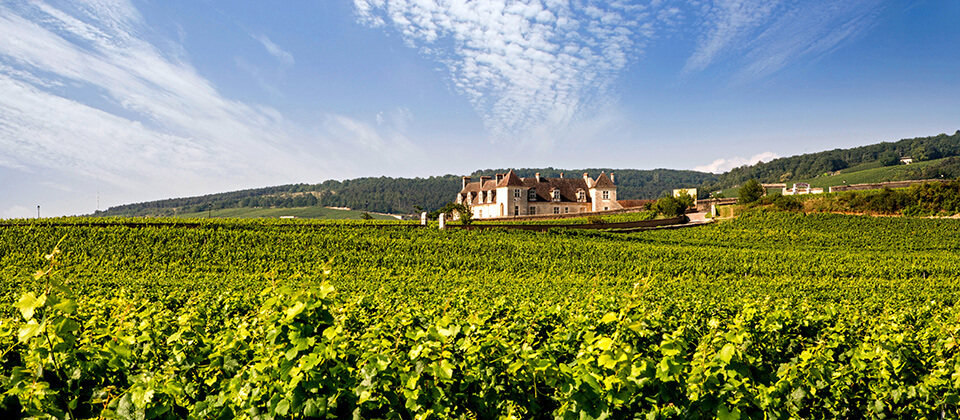 JOIN MORE THAN 70,000 FELLOW WANDERERS