6 Incredible Canadian Adventures to Take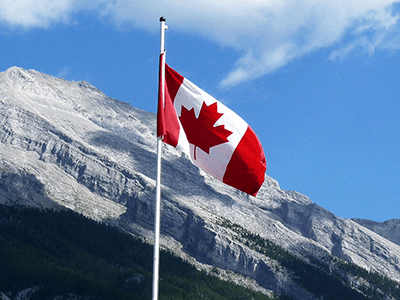 For more than 50 years, we at B&R have traversed the globe in search of adventure – which is pretty ironic, when you consider that some of the world's best opportunities for exploration can be found in our own backyard.
Rife with rich natural splendour, a fascinating cultural diversity and some of the friendliest people you'll ever meet (if we do say so ourselves), Canada combines all of our favourite elements of adventure with the added bonus of a relatively brief flight.
We've rounded up a few of our favourite Bespoke adventures that literally span from coast to coast.
---
British Columbia:
Bears, Whales & "Wows!" (So many "Wows!")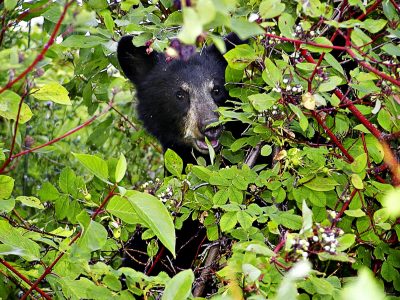 The awe-inspiring west coast of British Columbia is home to some of the most incredible creatures in the world.
Grizzly and black bears, orca and humpback whales, not to mention bald eagles, sea lions, salmon and otters. The opportunity to watch these animals in their natural environment is a memory that will last a lifetime.
Set out from Vancouver to spend six awesome nights in two amazing lodges sheltered by BC's breathtaking coastal wilderness.
Once there, travel by floatplane and helicopter, hike in alpine meadows surrounded by snow-capped mountains and glaciers and float on a drift boat down a pristine river teeming with spawning salmon.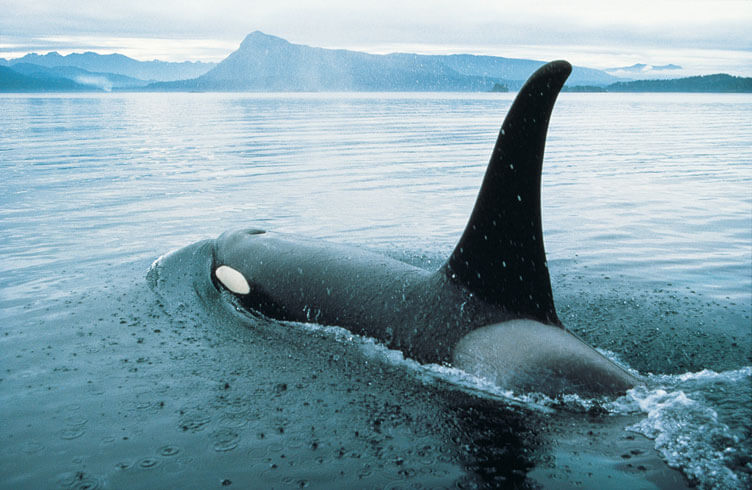 Learn all about the history and traditions of the First Nations people of this region; track a grizzly bear deep into the woods; or observe a pod of orcas at play off the coast.
In this place, they call that "Tuesday."
Vancouver & Whistler:
Rugged Nature & Inspiring Culture
The stunning beauty of the Pacific Northwest exists not only in its vast wilderness but in the sprawling mountains that permeate the landscape.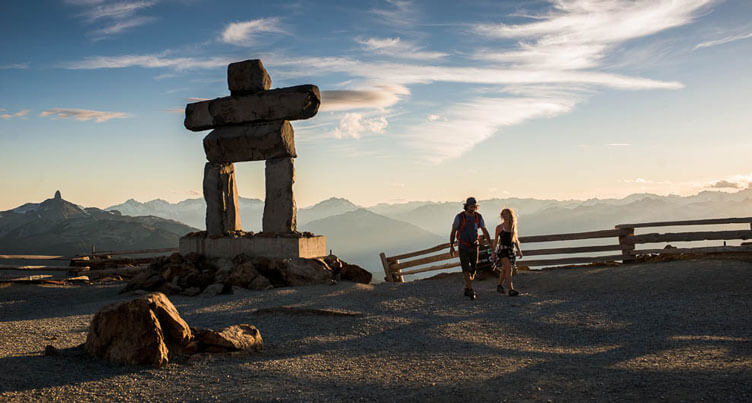 The Coast Mountain Range in Southwestern British Columbia plays home to lush rainforest and a towering mountain range, dominated by some of the largest glaciers in North America.
Here you can explore this incredible landscape, hiking the alpine ridgelines through the lush forests, past spring-fed lakes reaching aquamarine-coloured waters, and resting at the bottom of glaciers, which tower above.
Here, the motto on the license plates says it all: "Best Place on Earth."
See the trips: British Columbia Bespoke
---
Newfoundland:
Stroll Through Newfoundland: Raw Expanses & Legendary Hospitality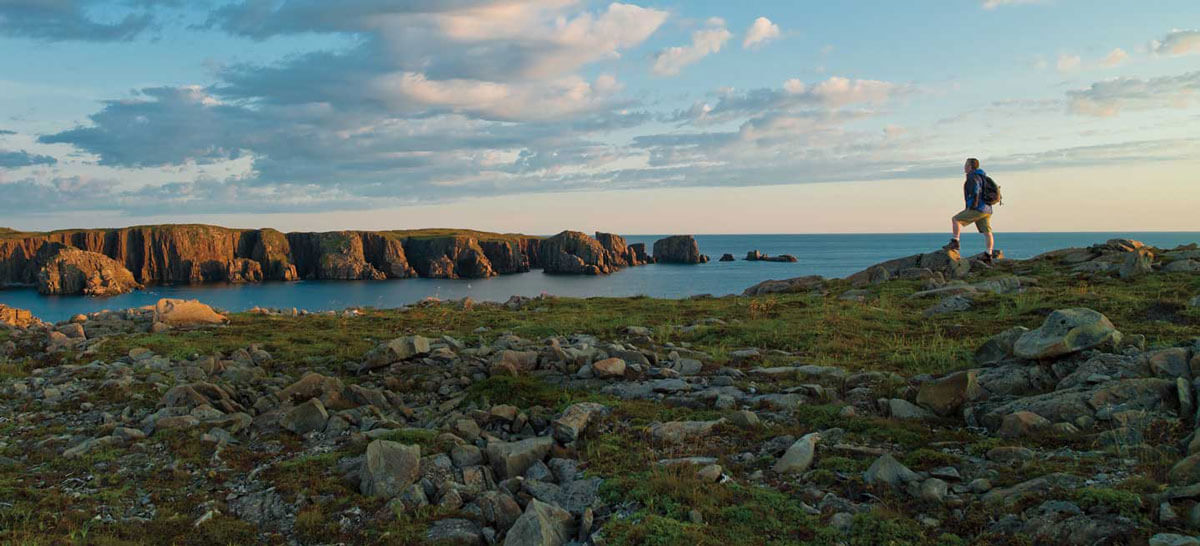 In Newfoundland, the draw for travellers has traditionally been the wide expanses of raw nature, from ranging moose to towering icebergs. (Oh, and let's not forget Newfoundlanders' legendary sense of hospitality and storytelling acumen, of course.)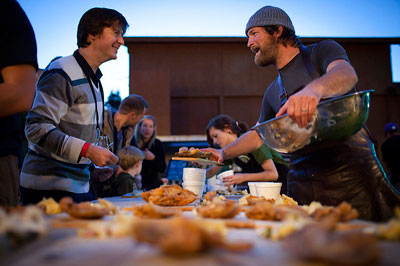 Today though, the island is rapidly garnering a reputation for a keen arts scene as well as a meaningful approach to preserving a traditional way of life.
On "The Rock" the hiking has always been good, the people friendly and engaging, and the fish fresh; it's just that now, thanks largely to stunning Fogo Island Inn and its efforts, the whole experience has become so much more interactive.
Stories of old are told by those who inherited them from their parents, and their parents' parents before them; traditional skills have been revived and put to use in contemporary settings; and a lively celebration of everything that is this island, encompassing all art forms from the stage to the paintbrush, can be found throughout the year.
See the trips: Newfoundland Bespoke
Discover Canada's East Coast
The draw for travellers has traditionally always been the wide expanses of raw nature, but on our Newfoundland Walking trip, see firsthand why the island is rapidly garnering a reputation for a keen arts scene and a meaningful approach to preserving a traditional way of life.
DETAILED ITINERARY
Quebec:
Biking Through Quebec: a Taste of Europe in our own Backyard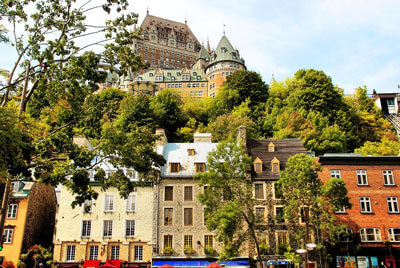 Worlds both old and new converge in Québec.
Pedal through history-rich Québec City (by way of the Eastern Townships, a Loyalist enclave of beautiful woodland biking), and sample Canada's most European of provinces through its cheeses, wines, sparkling lakes and charming city streets.
Its roads wind through reminders of its early settlers: ancestral homes, covered bridges and historic churches and chapels.
Rural antique shops are full of charming trinkets of the past and crafts by local artisans.
Discover why this pocket of North America is so special—a place where hockey, maple syrup, food and politics are religion (though not necessarily in that order).
A Family Adventure Through Quebec: Old-World Charm Meets New-World Cool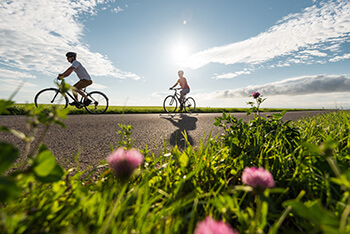 The same combination of culture and natural beauty that makes Quebec such a joy for bikers also makes it an ideal family vacation locale.
In the Laurentians region, bike on the Petit Train du Nord, an old railroad line converted into a 200-kilometre bicycle path running from St-Jérôme to Mont Laurier. The biking here is perfect for kids—safe and flat—with stops to taste local delicacies in several villages along the way.
A drive along the Chemin de la Fraîcheur (Flavour Trail) proves as delicious as its name promises. Taste Québec's famous gourmet cheeses, such as Migneron and Le Ciel de Charlevoix, then hike or bike through a beautiful national park that's home to caribou and arctic foxes.
See the trips: Quebec Bespoke
---
The Canadian Rockies
A Winter Wonderland in the Rockies
Welcome to a land where frozen waterfalls sparkle in place. Where frosty lakes make for the perfect ice rinks. And where hills are clad in shimmering snow. On a Bespoke adventure to the Rockies, you'll learn to mush your own dog sled team on the Spray Lakes, snowshoe on the glittering snowfields of Sunshine Meadows and traverse the ice cathedrals of Johnston Canyon. Because winter is done best in the Canadian Rockies.
See the trips: Rockies Bespoke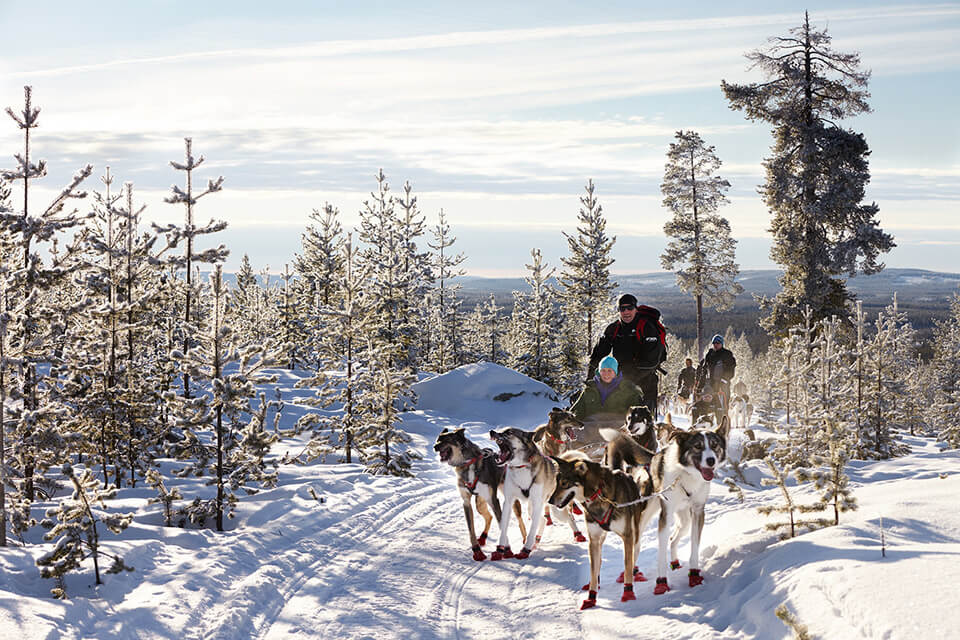 JOIN MORE THAN 70,000 FELLOW WANDERERS