Insider's Guide:


My Favourite Places to See, Eat & Stay in St-Rémy-de-Provence
Rich with a history and culture dating back to the ancient Romans, Saint-Rémy-de-Provence begs to be discovered.
The winding streets of this quintessential Provençal town inspired Van Gogh's The Starry Night and played home to Nostradamus.
Close to Avignon and Arles, and surrounded by limestone hills, vineyards and olive groves, Saint-Rémy makes a great base from which to explore the region.
Below I've rounded up a few of my favourite things about the town that will reveal its many charms.
---
What to See & Do
My Favourite Sites in Saint-Rémy
L'hotel Mistral de Mondragon plays home to the Musée des Alpilles-Pierre de Brun, where you can take in local art and traditions.
Rebuilt around 1820, the neo-classical Church of St-Martin retains its 14thC bell tower and has one of the finest church organs in Europe.
Also not to be missed is the 15th -16thC Renaissance Palace the Hôtel de Sade. Once owned by the notorious Marquis de Sade, the site now plays home to a small archaeological collection.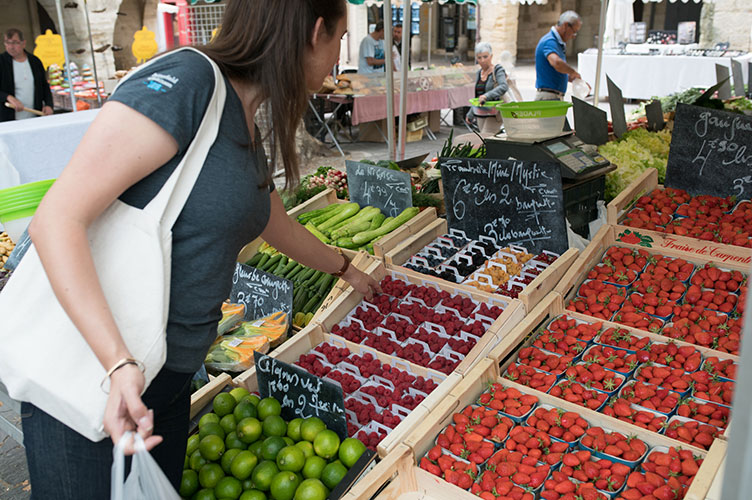 The Wednesday Market, though not the biggest in Provence, offers many charms as it winds through the labyrinth of sandstone cobbled streets. It's a must if you happen to be there on a Wednesday, just don't try to drive – you'll never find parking!
The Hotel Estrine is an 18thC mansion that houses the Centre d'Art-Présence Van Gogh. Though Van Gogh's original works are not housed in the museum (sadly), it does offer detailed exhibitions that reveal his presence in the town.
The delicious boutique chocolate shop Joel Durand Chocolatier offers experimental flavours using local ingredients such as lavender and thyme. A must taste.
Walking distance from town are further sites of interest. The first is the Romanesque monastery St Paul de Mausole (pictured in the banner above), which was converted into an asylum and whose most famous patient was Van Gogh. You can visit the beautiful garden here.
The second is the Roman ruins of Glanum, pictured below, which you can stroll around free of charge.

Where to Eat
The Best Restaurants in Saint-Rémy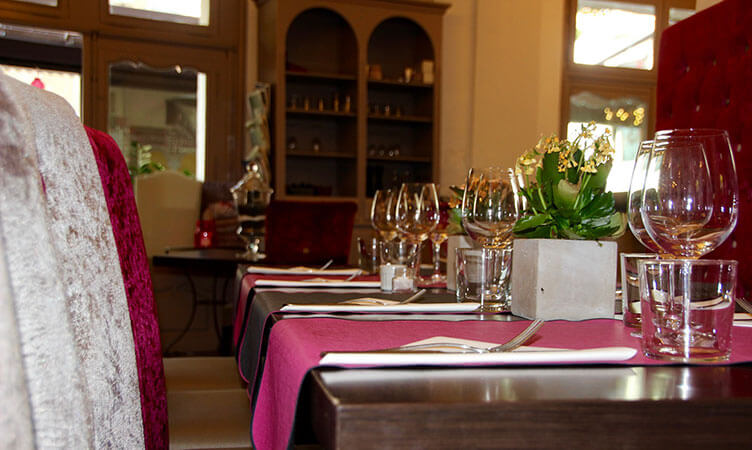 There are a plethora of restaurants to choose from. Some of these casual bistros and brasseries are my favourite.
Le Marilyn, located at 13 Boulevard Marceau, is a modern brasserie with delicious food and a menu with great value.
La Brasserie des Variétés offers a cozy and welcome atmosphere with simple and fresh in-season products.
Chez Fanny is another favourite of mine. Great for lunch, this casual restaurant is set in a shady courtyard off the main Boulevard in St-Remy.
---
Where to Stay
Discover The City's Best Hotel
This converted 17th-century mansion is a B&R favourite! The stunning historic architecture complemented by a chic and modern interior makes this suites-only hotel a special find. Learn more about the history of the hotel here.
The hotel's one-Michelin-starred restaurant, headed by Chef Jeremy Scalia, combines a modern setting with delicious cuisine. The adjacent wine bar is another great stop to savour a crisp rosé or bold red of southern France.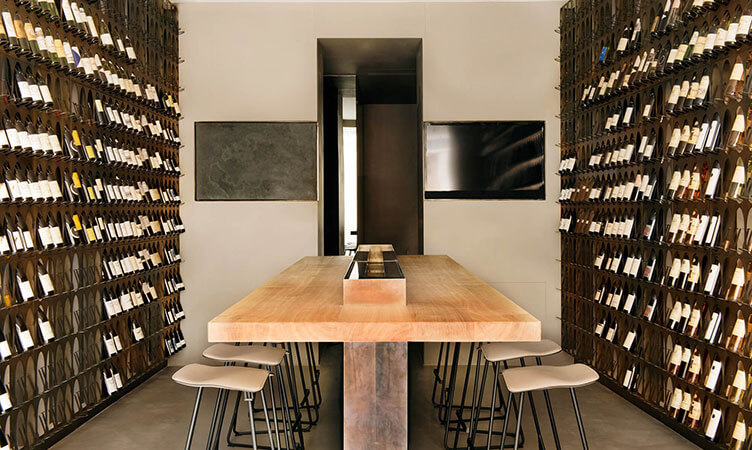 JOIN MORE THAN 70,000 FELLOW WANDERERS