The 8 Best Burgundy Wines

(And 4 More of My Favourites)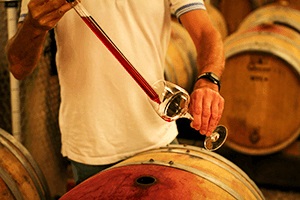 Burgundy is synonymous with wine. Some of the best wines in the world come from my home in this quaint region—as do some of the most expensive. But instead of just telling you what will set you back $15,000 (or more!), it is my idea to tell you what I like, what I can afford and even more importantly, enlighten you to some of the best wines I have ever tasted! Santé!
---
Whites
Using almost exclusively the chardonnay grape, there are some excellent white wines in Burgundy. Here are my favourites:
I love white wines from the Mâconnais region with spouses Corinne and Olivier Merlin plus Dominique Lafon acting as icons in the trade. Now that the trio is making wine together, I'm glad I don't have to choose between them; their combined efforts are a delight.
This is an extremely friendly wine made by an extremely friendly person! It is best aged for a little more than two years.
Experience Burgundy With B&R
Scheduled Biking Group Trip
To Burgundian locals, time is measured by the season. On our Burgundy Biking trip, it's by the kilometre, the meal and the vintage. We fell in love with this place 30 years ago and have made it our second home ever since. One visit, and you'll understand why.
DETAILED ITINERARY
Self-Guided Walking Trip
What's red and white and Michelin-starred all over? Walk through the world's most famous vineyards on our Burgundy Self-Guided Walking trip. Excellent hotels, show-stopping cuisine and ecstatically good wines: it's your time to step, sip, and savour.
DETAILED ITINERARY
Reds
Using the pinot noir grape, here is a list of truly excellent red wines to be found in Burgundy:
Hands down, this is the best wine I've ever had the pleasure of drinking in my life! This wine is best offered and shared with very good friends—they'll owe you one!
The vineyard is now run by their son, David. This is to me what Burgundy is all about: simplicity, generosity, discretion, friendship… You have all of this in David's bottles.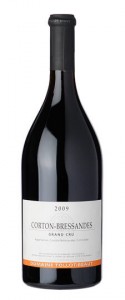 It's difficult to find the right word for this wine. I'll start by saying it's beautiful, sensitive, wild and delicate. Perhaps you will find some more words to add to the list when you enjoy your first sip?
This is the second-best wine I've drunk in my life… And believe it or not, I had some more than once and even own some myself! It isn't cheap, but it is truly delicious.
This wine is made by an exceptional and legendary character of Burgundy, Pascal Marchand. This Pinot Noir is one of his simplest wines, but there is such a pleasure at each sip!
This wine is the jewel in Benjamin Leroux's crown! We wish the best to Paul Zinetti, the new "régisseur" of this prestigious vineyard.
---
Wine From My Friends
I am lucky enough to have friends who make wine here in Burgundy. I not only love them for who they are but also for the wines they make. Here is my selection:
Moving from her native Australia to try her hand at a wine harvest, Jane studied winemaking for 12 years. Her Gevrey Chambertin is elegant, delicious and utterly promising. Jane shares a winery with Dominique Lafon, so she is in good company. You can read all about Jane here.
Created by my good friend (and George and Martha Butterfield's son) David, this elegant and pure white wine is perfectly paired with a Poulet de Bresse for Sunday lunch.
Chris Newman may be my friend, but he is also a highly esteemed winemaker. This wine is almost impossible to come by and is best drunk with Chris—tell him I sent you!
Charly pours all of his passion and energy into his wines, making for a truly charming find!
JOIN MORE THAN 70,000 FELLOW WANDERERS