14 Things to Do in Montreal that Prove it's One of Canada's Coolest Cities
Like a little slice of Europe just a couple of hours from New York, Montreal combines Canadian hospitality with European cool. Legendary for its nightlife, lively restaurants, festivals and history, there are enough great things to do in Montréal to warrant multiple blog posts. Below, I've summed up just a few of my favourite highlights.
---
Things to Do in Montreal
But First, a Note on Directions
To help you get your bearings, just remember that Boulevard St-Laurent is the dividing street between East (Est) and West (Ouest) Montréal. Appropriately, it's also referred to as "The Main."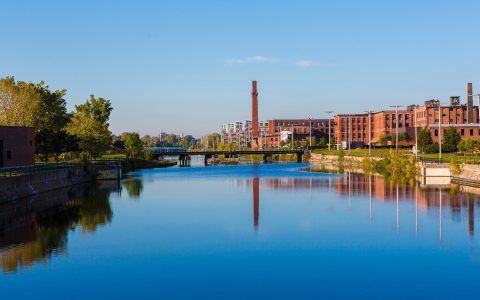 Not far from the port, this waterway made it possible to access the Great Lakes and the American Midwest. The canal became the cradle of the industrial revolution in Canada. Closed in 1959 when the seaway was opened, the canal was turned over to the Canadian Parks Service. Now, there is a beautiful bike path that takes you along the canal (used daily by locals) and along it you'll find the colourful Atwater Market.
The oldest and largest museum in Québec, founded in 1860 by the Art Association of Montréal, a group of Anglo-Saxon art lovers, the museum acquires and promotes the work of Canadian and international artists, past and present.
Both a museum and centre for the study of world architecture, its collections of plans, drawings, models, books and photographs are the most important of their kind in the entire world.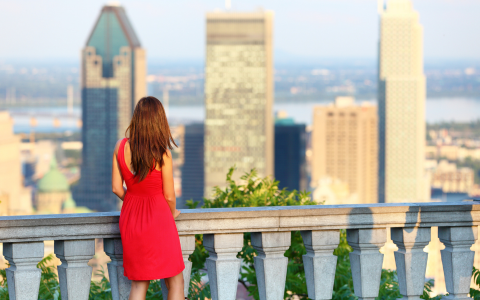 Created in 1870 by Frederick Law Olmsted, the celebrated designer of New York's Central Park, who decided to preserve the site's natural character, limiting himself to a few lookout points linked by winding paths. The park covers 101 hectares on the southern part of the mountain and is cherished by the Montréalais as a place to enjoy the fresh air. On every summer Sunday, you can witness the "tam-tam" tradition—where Montréalers and visitors alike come out in droves to play drums, lounge in the park and dance about. In the winter, it is a hub of cold-weather activity, including skiing, open-air ice skating, and horse-drawn sleigh rides.
Built between 1824 and 1829, this is a true North American masterpiece of Gothic Revival architecture. It is a fundamentally neoclassical structure characteristic of the Industrial Revolution, complemented by a medieval-style décor. Victor Bourgeau and a team of 50 workers replaced the original interior of the Basilica between 1874 and 1880. It is made entirely of wood, painted and gilded with gold leaf and boasts stained-glass windows from France's Francis Chigot, which depict various episodes from the city's history.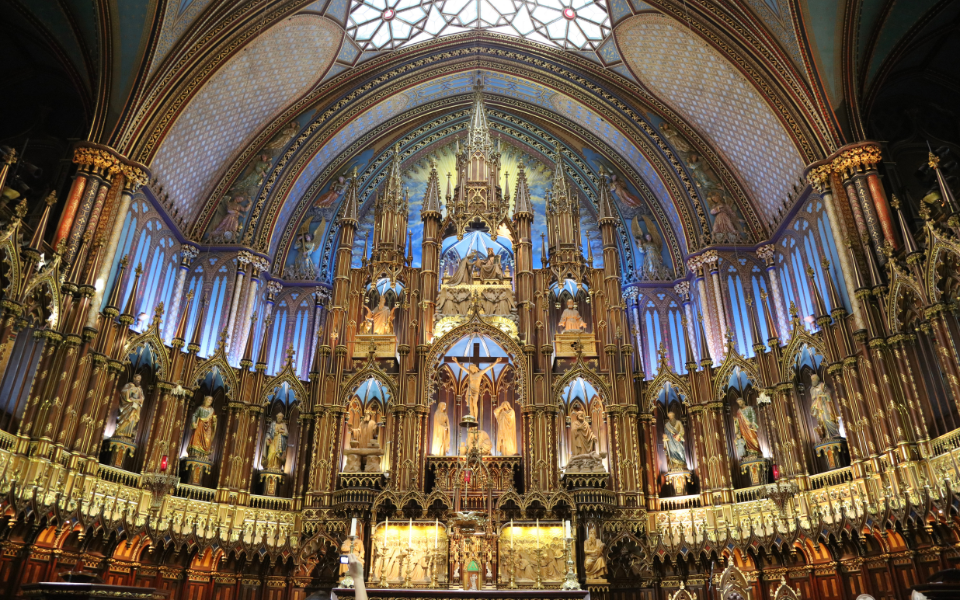 Also known as the "Big O," the 56,000-seat oval stadium is covered with a Kevlar roof supported by cables stretching from the 190 m (623 ft.) leaning tower. Originally built to serve as the main venue for the 1976 Summer Olympics, later serving as the home to both the professional baseball and football teams (the Expos and Alouettes, respectively). The stadium's tower, which is the tallest leaning tower in the world, was re-baptized the "Tour of Montréal." Exhibits on the Olympics are presented in the upper levels, where you'll also find a rest area with a bar.
The former cycling track, known as the Velodrome, located nearby, has been converted into an artificial habitat for plants and animals called the Biodome. This museum is associated with the Botanical Gardens and contains four very different ecosystems—the Tropical Rainforest, the Laurentian Forest, the St-Lawrence Marine Ecosystem and the Polar World-within a space of 10,000 square metres.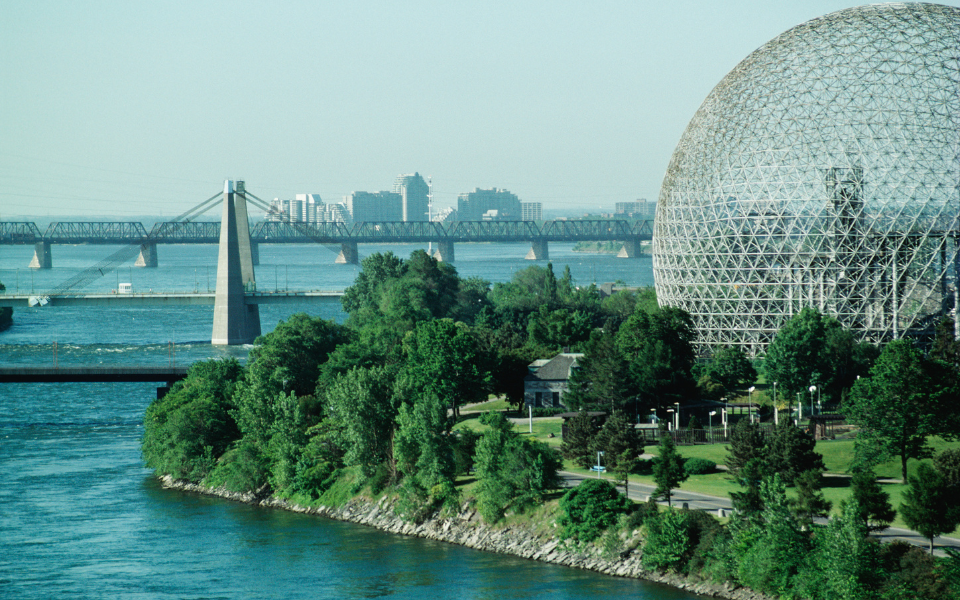 Pictured below, the largest inland port on the continent stretches 25 km (16 mi.) along the St. Lawrence River. The Vieux-Port (Old Port) corresponds to the historic portion of the port, located in front of the old city. Between 1983 and 1992, the Old Port was revamped after it had been abandoned in its obsolescence. Today the area encompasses a great park laid out on the embankments and features a promenade alongside the piers. The surrounding area around rue de la Commune is a series of neoclassical grey-stone warehouses that now house boutiques, cafés and restaurants.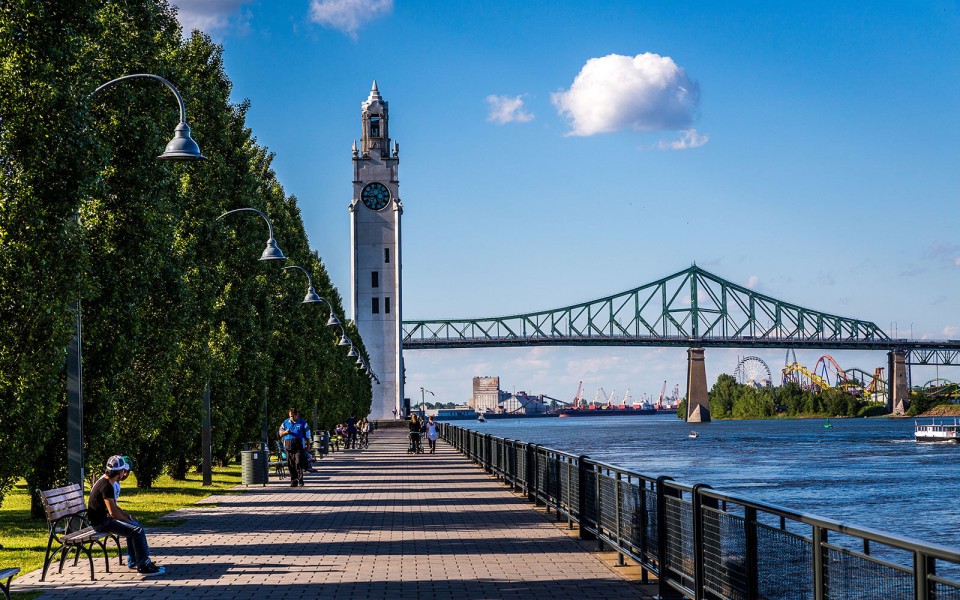 Old World Charm Meets
New World Cool
From history-rich Québec City and rural Charlevoix to spectacular Baie-Saint-Paul, on our Quebec Family Adventure trip you'll sample Canada's most European of provinces through its food, culture, sparkling lakes and charming city streets.
DETAILED ITINERARY
See for Yourself
Worlds both old and new meet in Québec. From cosmopolitan Montréal to history-rich Québec City on Québec Biking you'll sample Canada's most European of provinces through its cheeses, wines, sparkling lakes and charming city streets.
DETAILED ITINERARY
Festival Fever
Festival fever takes hold of Montréal every summer. From May to September, the city hosts a whole series of festivals, each with a different theme. Here's a list of just some of the festivals set to take place:
Tour de l'Ile is usually held in June and consists of approximately 45,000 cyclists, who ride together for some 65 km (40 mi.) around the island of Montréal.
Grand Prix Air Canada takes place at the Circuit Gilles Villeneuve on Ile Notre-Dame. During these three days, the city is nuts and it is possible to attend a variety of car races including the roaring Formula 1 competition. Unless you're a fan of auto racing, it's best not to be in the city during this time. The Summer 2011 Grand Prix is currently scheduled for June 10, 11 & 12.
Festival International de Jazz de Montréal has hundreds of shows presented on stages erected around Place des Arts. From June to early July, a number of theatres are buzzing with activity. If you are a jazz fan, this festival is a must! There are many free outdoor shows.
Just for Laughs Festival is held from mid to late-July and hosts comedians from a variety of countries. Outdoor activities take place in the Latin Quarter on rue St-Denis.
Montreal World Film Festival takes over various Montréal movie theatres as films from different countries are presented to local audiences. Outdoor screenings take place at Places des Arts every night during the festival.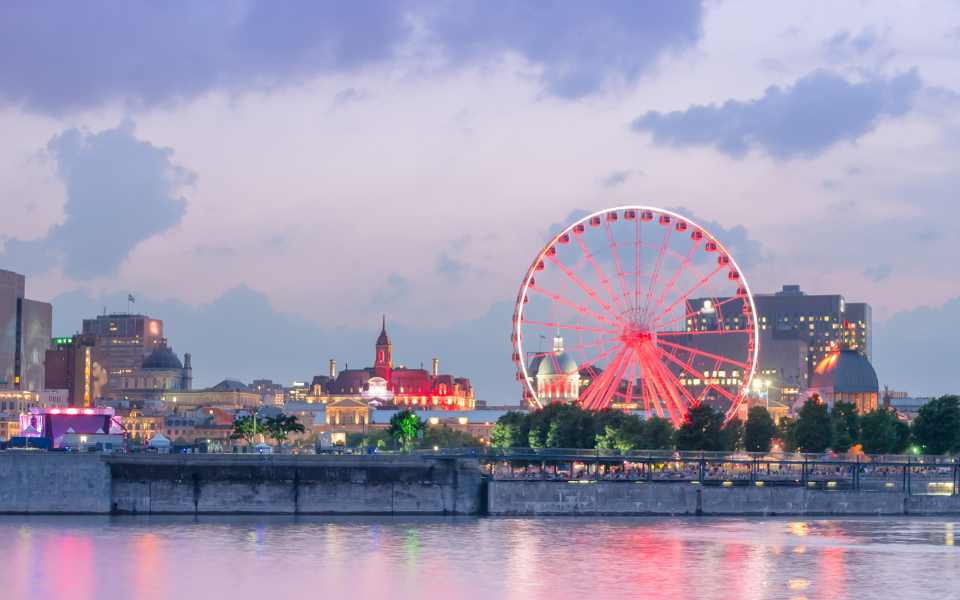 Feeling inspired to experience Montreal with B&R? Learn more about our Montreal to Quebec City Biking trip.
JOIN MORE THAN 70,000 FELLOW WANDERERS