Vines 101:


An Introduction to
Alsace Wine

Wine has been made in Alsace since at least Roman times—so as you can imagine, they've pretty much got the hang of it by now. In fact, Greek wine amphoras found in Gothic chieftain burial mounds suggest that Alsace wine was consumed in the region as long ago as 500 BC.
Alsace Wine: An Early Export Commodity
Between 1200 and 1600 AD, Alsace wine began to achieve remarkable quality and was exported all over the world, particularly to the Netherlands, Scandinavia and Great Britain. At the start of the 15th century, Colmar alone was exporting 2.25-million gallons of wine a year—about one tenth of the region's annual output. In the early 17th century the Thirty Years' War and the bubonic plague devastated the Alsatian population, along with its wine industry. Vines were subsequently planted in the plains, and the quality dropped markedly.
Ravaged By War
After the First World War, winemakers were in an awkward position. Still reeling from the phylloxera vine pest epidemic, they suddenly found themselves part of the French Republic once more, with limited access to the important German market. They now had to compete with the more famous Bordeaux and Burgundy wines, and for reasons of survival, winemakers began focusing on improving the quality of their product. They began planting only well-known grape varietals and labelled their bottles with the varietal name—the only French wine region to do this. The thinking was that a simpler labelling system would appeal more to foreign markets. It was a gamble that paid off.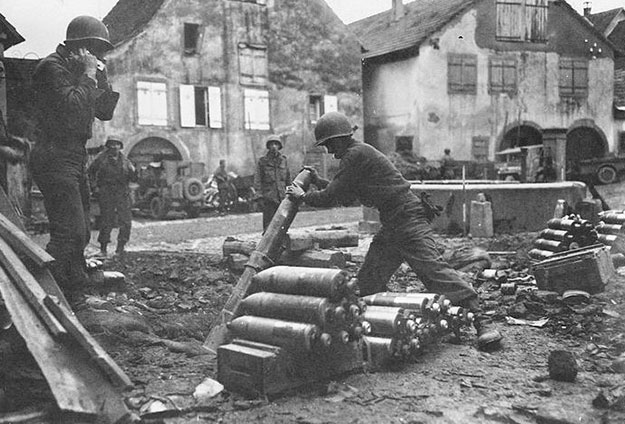 The Second World War and the Nazi occupation virtually destroyed many of the towns and vineyards of Alsace. After the war, replanting began in earnest, and co-operatives were formed. Gradually, Alsatian wines made their comeback, and today are among some of the world's finest white wines.
The best Alsace wine comes from the Haut Rhin département, from St-Hippolyte southwards. The vineyards around Barr and Andlau in the Bas Rhin also produce some excellent wines. Mostly white wine is produced here, but some of the Pinot Noir vintages are also very good.
See (and Sip) For Yourself
On the stretch between Germany and France, the Alsatian's have taken words, wines, customs and myths from those who pass through their region and made it into a custom all their own. On our Alsace Biking trip, you'll get an up close introduction.
DETAILED ITINERARY
The Seven Grape Varieties of Alsace Wine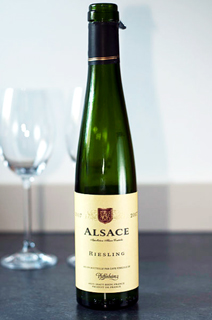 Sylvaner: A quarter of all vines are Sylvaner. The vines are high yield, and therefore more economical to grow. Sylvaner grapes produce a light, fresh, uncomplicated wine that pairs well with seafood and charcuterie. Often blended with other grapes to produce Edelzwicker, popular in Molsheim and Avolsheim.
Muscat: Produces a dry wine with a fruity nose. Good for an apéritif.
Riesling: Considered by some to be the king of Alsace wine. Dry and delicately fruity, and the closest you'll come to a great Burgundian white. Complex, with a full character and buttery finish. Pale gold in colour. The best should be aged at least a few years. Excellent with seafood, choucroute, backeoffe and poultry.
Pinot Gris: Sometimes referred to simply as Tokay. Produces a full-bodied, golden, smokey wine, with a taste of honey or nuts. Excellent with foie gras.
Gewurztraminer: A small, reddish grape that produces a sultry dry white with a spicy aroma (Gewurz means spice). A good wine to cellar. Try the Vendange Tardive Gewurz with Munster cheese.
Pinot Blanc: A close relation to Chardonnay, but lacking its depth and character. A good wine to drink young. Used to make Crémant d'Alsace (sparkling wine).
Pinot Noir: The only red grape permitted in Alsace. The finest pinots come from Ottrot, particularly the producer Vonville.
JOIN MORE THAN 70,000 FELLOW WANDERERS