A Chat With Chef Christophe Renaud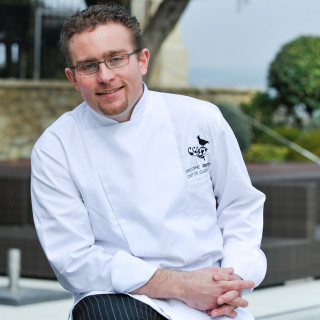 Few chefs capture the taste of Provence as authentically Christophe Renaud, whose talents are on display at La Coquillade. This Relais & Châteaux property earned Michelin starred status in 2011 thanks to Renaud's signature style of regional cuisine, something he explores each day with a new menu that reflects the incredible bounty that surrounds him in the Lubéron. I recently enjoyed an opportunity to sit down with the chef to get a taste of what feeds this young phenom's inspiration.
The Slow Road:  What is your philosophy when it comes to food?
Chef Renaud: Only use ingredients that are in season! Du moment as we say in French. The menu changes everyday, depending on what's available from local markets or my favorite local providers. I have a passion for vegetables, which are fantastic to work with seasonally.
Tell us about some of your favourite local ingredients to cook with.
VEGETABLES! They really are the most interesting to me; I like to pair them with all sorts of different spices as well as to re-visit the way we prepare them… Crispy, "melty", raw, etc. As we're in Provence, I also love working with "heirloom" varieties of vegetables which were forgotten along the years. We now have access to some wonderful, old varieties of tomatoes, which are delicious and so different from the standard varieties.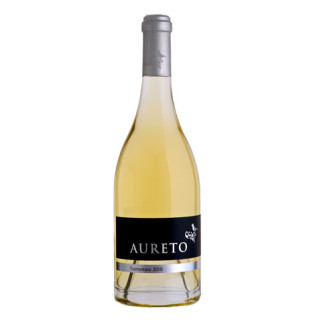 In your opinion, what is the signature food and wine pairing from Provence?
A white wine called the Tramontane, from our own domain Aureto, paired with a white fish or a foie gras confit from the Lubéron.
Your restaurant is located in the beautiful Relais & Châteaux property La Coquillade, so you are often cooking for people on vacation, perhaps visiting the region for the first time; does this change how you construct your menu?
As a French chef, I like to focus on the notion of "terroir." Each region is so different because of its unique soil, microclimate etc. Of course, it's important for me to consider the expectations of each customer but ultimately I'd like them to experience the expression of our local terrain. Right now Spring is starting. It's my favourite season of the year; just thinking of all the different things I can do with the local asparagus makes my mouth water!
What is your favourite stall at your local market (or your favourite local supplier) and why?
I'm very proud of all the different providers I'm working with. To show them respect, I mention them on my menus. But if you ask me for a few in particular, I'd say the Ferme de Cancargaut in Pertuis for the foie gras and the Comptoir d'Epicure by Michel Pellegrini for the cheeses.
If there is one thing that you hope international travellers take-away about the cuisine of the Lubéron, what would it be?
The vegetables of course!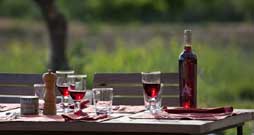 Besides your knives and pots and pans, what is the one tool you could not do without in your kitchen?
Sorry, but the knives are so important to me! Tastes from the same tomato can differ just by cutting them one way or the other. I love my Swiss knives from Victorinox.
Where do you plan to go on your next vacation?
I'll go back to the region and city I'm from—La Rochelle in the Charentes Maritime. It's by the Atlantic coast and this is where I draw a lot of my inspiration from.
JOIN MORE THAN 70,000 FELLOW WANDERERS