In Chile, a New Perspective on a (Very) Old Place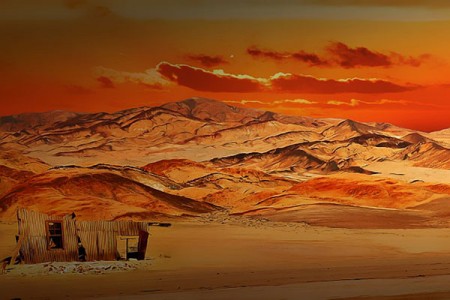 The long, skinny, varied landscape of Chile is like a fevered dreamscape, a Dali painting.
It looks at once like something you have seen before, yet there is always something a little off, like that moment in a dream where you realize it isn't reality. From the desert landscape of the Atacama in the north to the largeness of Patagonia in the south, there is a lifetime of discovery to be had down there.
On my most recent trip, I was sent down to check out the volcanoes and lakes district. (How awesome is that name?!) In the mid-1800s, no one lived here. This is something you'll get used to seeing a lot in Patagonian regions: unpeopled landscapes.
In 1848, the Chilean government decided they needed help filling the land, so they worked out a deal with Germany to send over a handful of folks to build, farm, and brew, and thus began this little South American Germany, with full-on Dutch roofs, beer gardens, and that particular efficiency Germany produces.
See (and Sip) For Yourself
Dominated by the Andes and the Pacific on a strip of land that runs up South America's south-western coast, Chile's mix of European and indigenous influences imbue it with an old-school, European feel—and on our Chile Biking trip, you'll take it all in on two wheels.
DETAILED ITINERARY
Combined with the newly paved roads (thanks to the privatization of tolls and upkeep of the Pan-American Highway, which freed up money for the rest of the roads in Chile), this makes for some of the best biking I have seen in this part of the world. Mile after mile of rolling roads through small villages with homemade beer in every bodega—I mean, come on!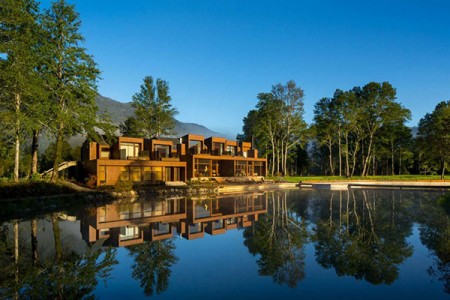 I started in a place I have been hearing rumblings about for the past two years, Vira Vira—one of those hotels we dream about in the travel biz. It's a privately owned property from a self-made banker who spent the majority of his adult life living in hotels and never found the perfect place, so he decided to build his own.
Along the way, he and his wife learned how to make cheese, cure meats, and turn this into an almost completely self-sustained place in the middle of adventure land Chile. It's the perfect measure of luxury and rustic.
After three days there sampling the food and activities (including fly fishing at sunrise out of the backdoor of my suite), I went south to the Casa Panguilpulli on my bike. This was some of the most stunning scenery I have seen from the back of a bike: volcano, lake, volcano, lake, repeat.
From Casa Panguipulli I kept going south to Las Cantarias, a fly fishing dream spot on the steps of Puyehue Volcano. Here I met with the general manager, Javier Rosés Dietz, one of those guys living the dream, who cuts through the madness of hotels. He wears Patagonia clothing because he believes in Yvon Chouinard more than the brand. I was very impressed. This guy spends the off-season guiding in Montana, and he knows his fish worldwide.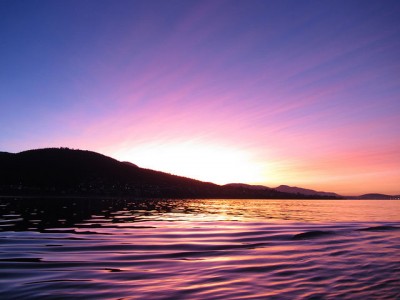 But if fishing is not your sport of choice, the biking is killer, the rafting world class and the kayaking available right off the back steps in the Puyehue Lake. Plus, the sheer amount of hiking trails is head-spinning. That is really true of the whole region; thanks to the (ridiculously) diverse geography of Chile, there are myriad national parks and mountains to climb, all within a few minutes' drive of each other.
All in all, I came back with a new trip and a new perspective on a region I'll forever go back to.
JOIN MORE THAN 70,000 FELLOW WANDERERS