Cruising Through Argentina's Famous Seven Lakes Road
A journey through Patagonia is like stepping into another realm. It's is as wild as it is breathtaking. This remote corner of Argentina is blessed with some of the most diverse landscapes on the planet: jagged peaks, snow-capped mountains and rare Andean forests.
And with its German and Swiss influences, you'll also find cozy teahouses, locally-crafted beer, chocolate shops galore and Swiss ski villages—it's an adventurer's dream come true.
One of the most picturesque circuits in the world can also be found in Argentina's Lake District: Camino de los Siete Lagos (Seven Lakes Road). This scenic route stretches from the town of San Martin de los Andes to Villa La Angostura on National Route 40 and snakes between postcard-perfect mountain vistas, hidden beaches and shimmering glacial lakes, each more impressive than the last.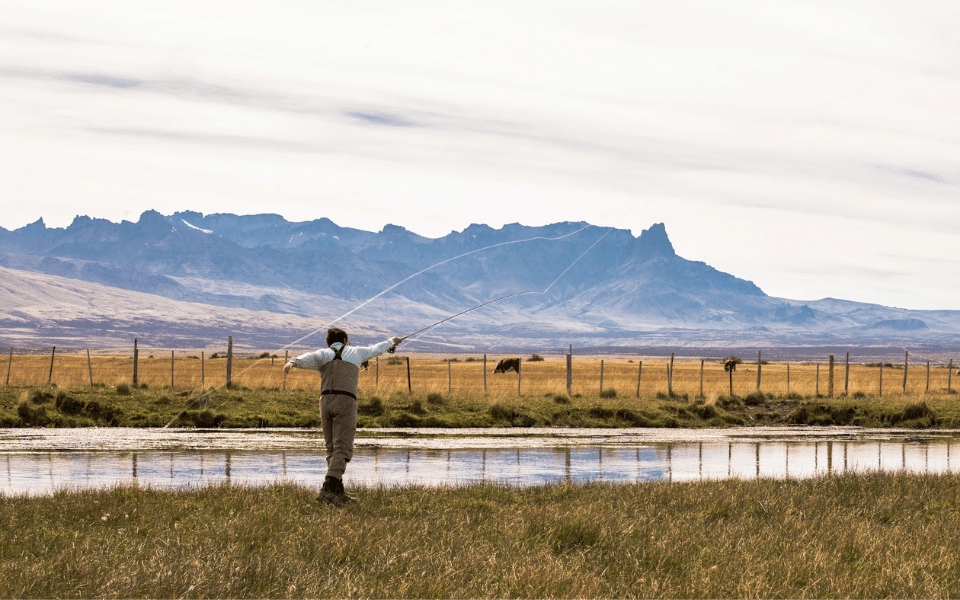 Lake Nahuel Huapi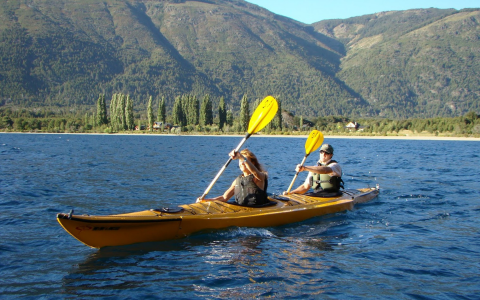 This famed route will take you through Nahuel Huapi National Park, one of the world's oldest national parks established in 1934. The park's crown jewel is Lake Nahuel Huapi, a 530 km2 (200 sq mi.) glacial lake nestled in the foothills of the Patagonian Andean mountains. Some of Argentina's best hiking is found here. It serves as an outdoor enthusiasts paradise with endless opportunities for kayaking, mountaineering, fishing, biking, horseback riding and canoeing in the summer. During wintertime (from late July through September), you'll also find that Lake Nahuel Huapi is a hot spot for skiing and other winter sports.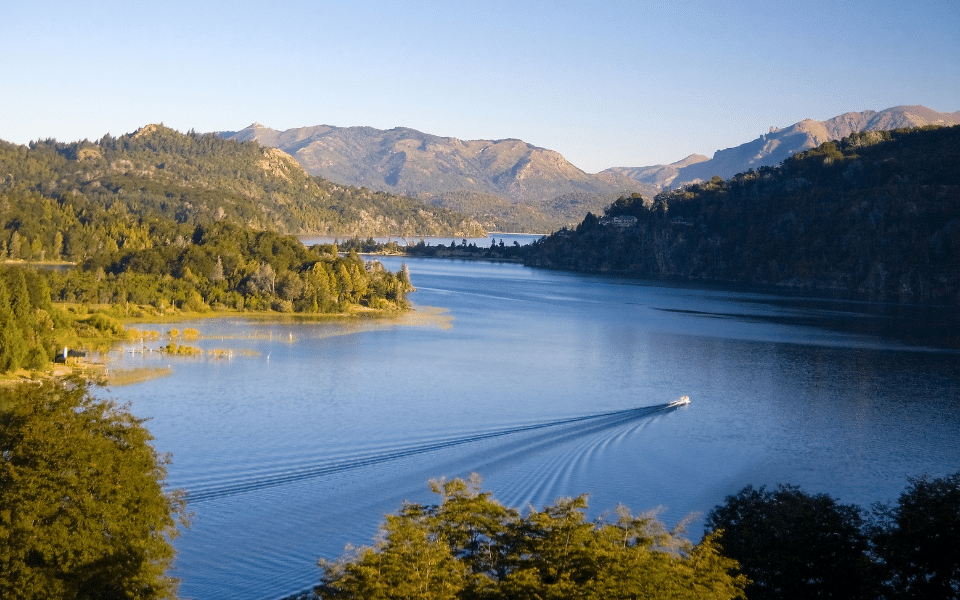 Although the sheer beauty of Lake Nahuel Huapi will have you yearning to return time and time again, here are the other lakes on this famed route that's not to be missed!
Lake Lácar
Known as one of the most popular attractions in San Martin de Los Andes, Lake Lacár sits at 630 m (2,070 ft) above sea level and stuns with its crystal-clear waters and the surrounding Andean mountain range. Lake Lacár is a year-round destination, with skiing being a popular winter pastime here. During the summer months, visitors can partake in a wealth of outdoor activities that include kayaking, rafting, swimming and beach hopping, as well as hiking and biking along one of the lake's many surrounding trails. Every year since 1985, residents of San Martin de Los Andes and visitors are encouraged to take part in a swim race across the lake while spectators gather around on the beach, cheering them on. This non-competitive activity celebrated the anniversary of San Martin de Los Andes, and the winners are rewarded with medals!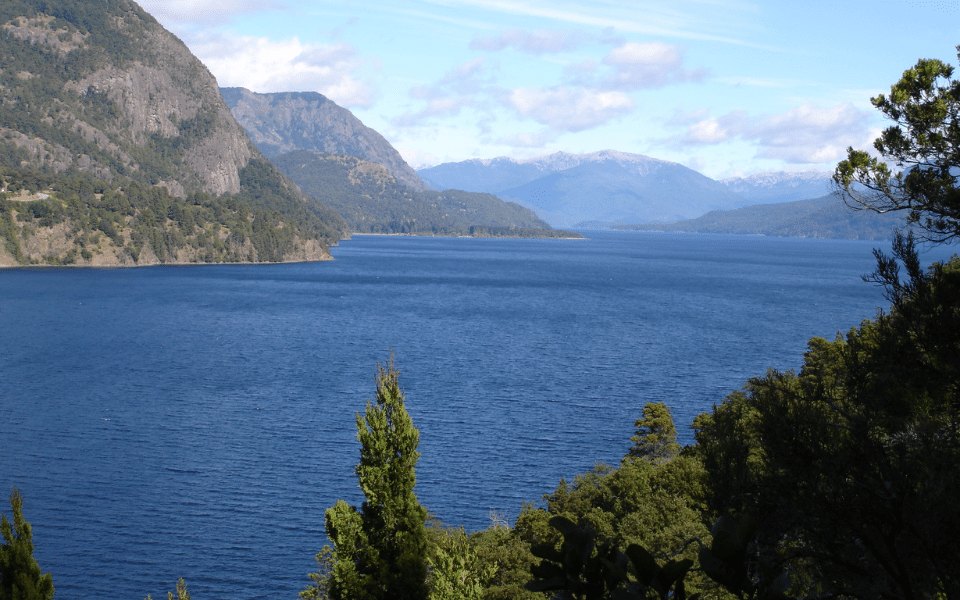 Lake Machónico
From San Martin de los Andes, hop on Route 40 and drive for about 30 km (18.6 mi.) along the Seven-Lakes Road towards Villa La Angostura, where a stunning viewpoint awaits at Lake Machónico. Located in the province of Neuquén, Lake Machónico is an idyllic spot for horseback riding, rowing, canoeing and kayaking due to its small size and the beauty of the Andean mountain's snow-capped peaks reflected in its calm waters. "Machónico" translates to "Place of the Páncora" in Mapuche and refers to the miniature crabs that live along the lakeshore.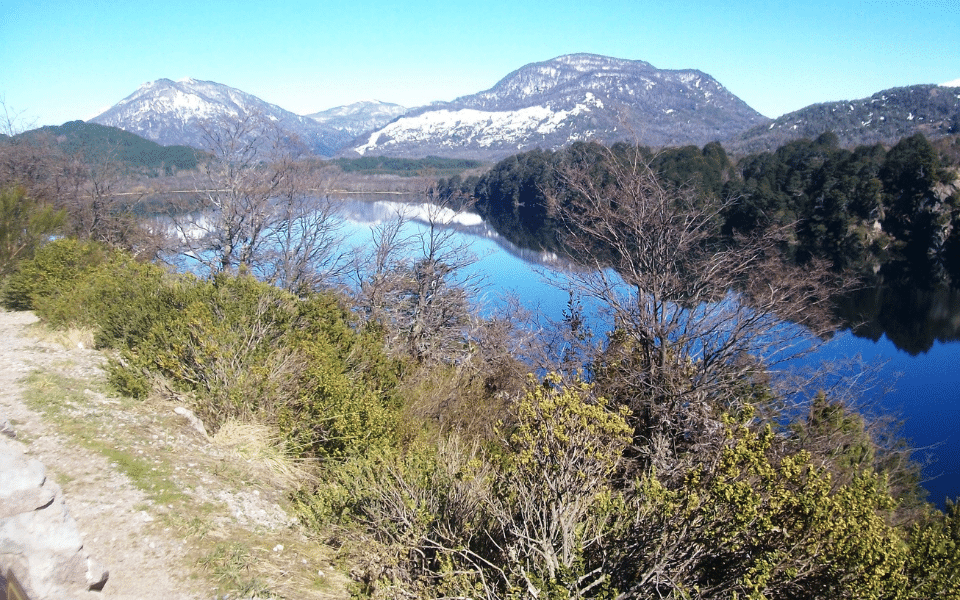 Lake Falkner
Named after Thomas Falkner, an 18th c. English Jesuit explorer who studied Patagonia for almost 40 years and was credited with recording Argentina's first fossil, Lake Falkner is located 50 km (31 mi.) from San Martin de los Andes. With the 5.2 mile-long Cerra Falkner trail nearby, Lake Falkner makes the perfect spot for hiking and birdwatching. Keep your eyes peeled for Andean condors, one of the largest flying birds in the world, which can be seen hovering over the lake's surrounding forests. Because this lake is well-equipped with surrounding campsites, bathrooms, fire pits and hot water, you'll often see residents and locals camping, picnicking and fishing along its long sandy beach.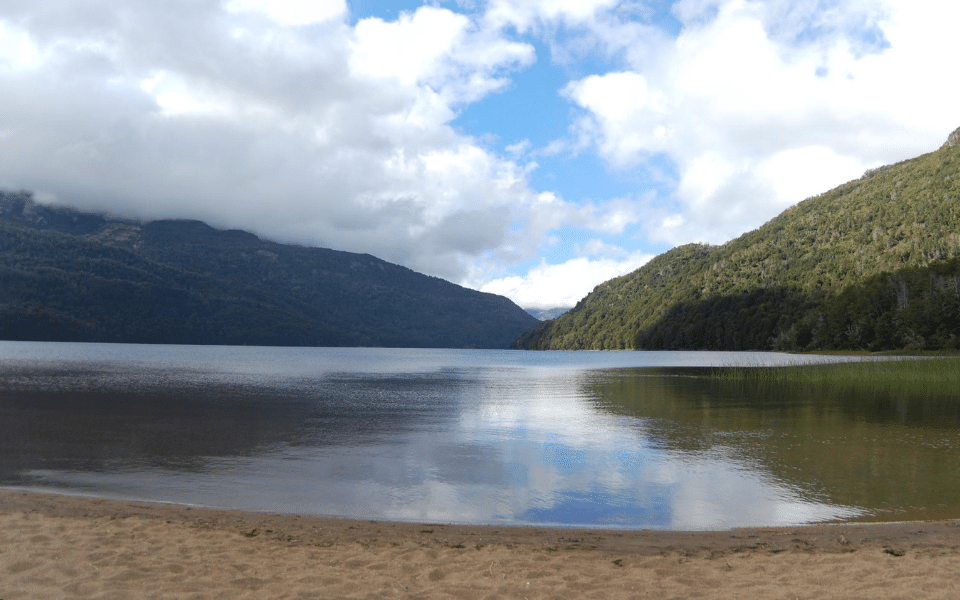 Lake Villarino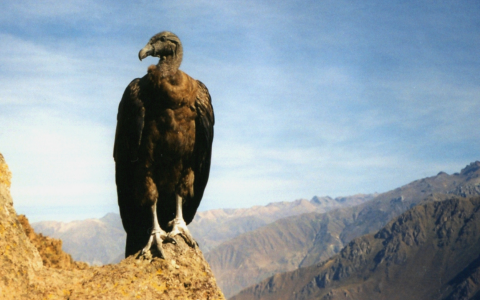 A little further along the Seven-Lakes Road and close by to Lake Falkner lies Lake Villarino, a shimmering body of water surrounded by dense Andean forests and protected within Nahuel Huapi National Park. Just like Lake Falkner, Lake Villarino is well-equipped with campsites and accommodations, and is a popular destination for fishing thanks to the large amount of trout swimming in its waters. Don't miss out on the chance to visit the nearby Cascada Vullignanco, a 20 metre-long waterfall with a small vantage point that's perfect for snapping some pictures.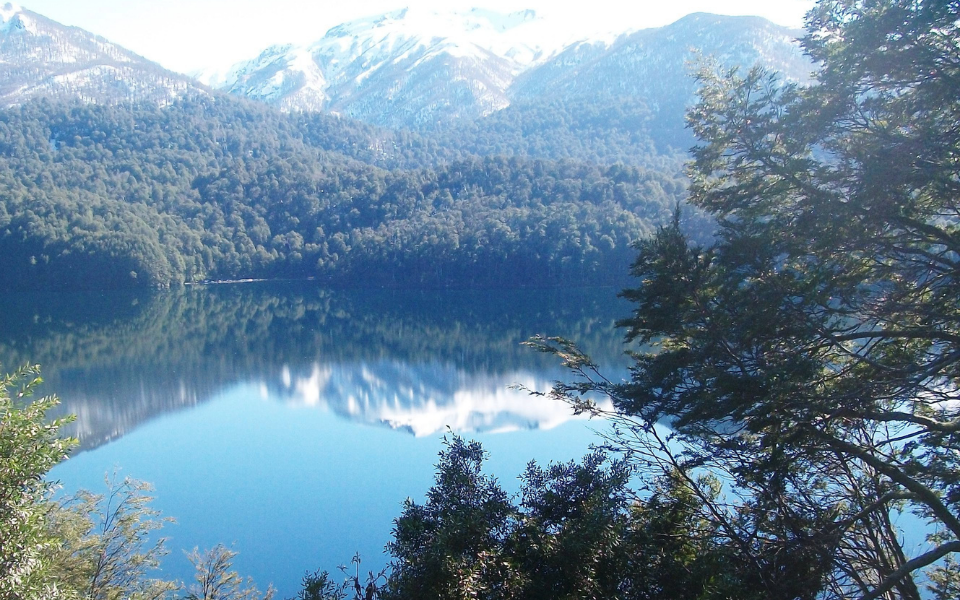 Lake Espejo
Also known as "Mirror Lake," Lake Espejo's name refers to its crystal-clear waters that reflect the surrounding landscape like a mirror. Unlike many of the other glacial lakes whose waters tend to stay colder year-round, Lake Espejo is blessed with warmer waters, making it one of the most visited lakes during the summer season. This picture-perfect lake is located 12 km (7.4 mi.) from the centre of Villa La Angostura and features volcanic sand beaches, rock walls, mountain biking trails and an on-site café.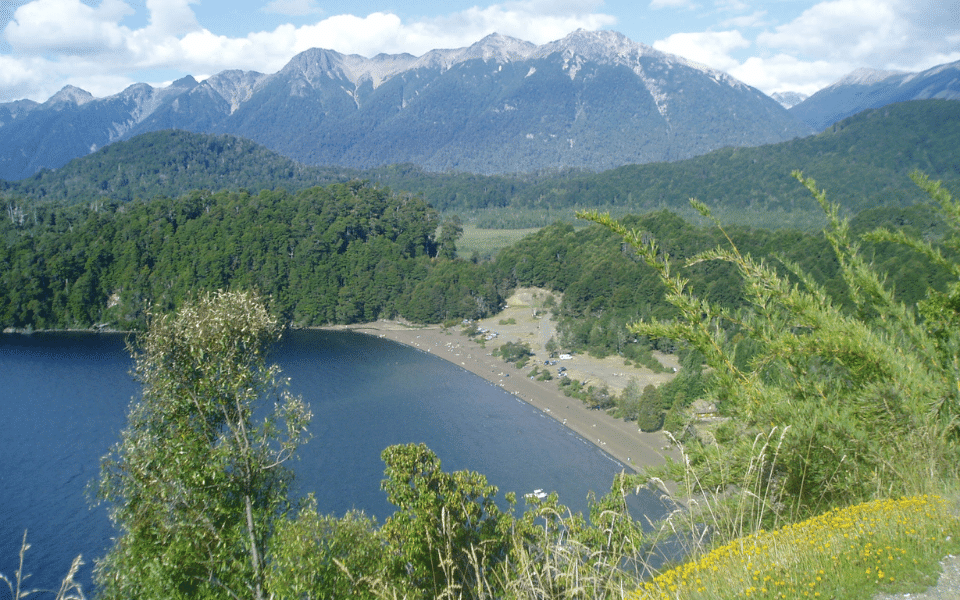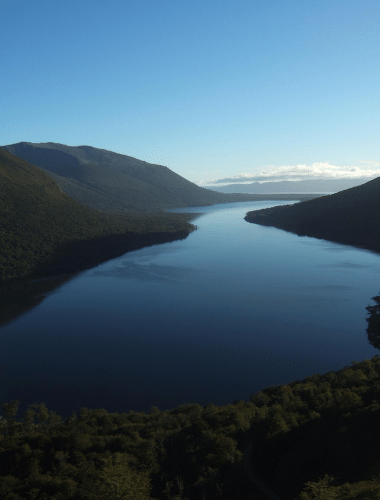 Lake Escondido
Concealed within forests and steep mountain ranges, Lake Escondido translates to "Hidden Lake" and is known as one of the region's best-kept secrets. It's the smallest lake on the route, but what it lacks in size, it makes up for in beauty. Its' emerald-coloured waters are due to the reflection of the surrounding trees and even tend to change colours depending on sunlight. Keep your eyes peeled for Southern pudu—the smallest deer in the world.
Lake Correntoso
The spectacular jade-hued waters of Lake Correntoso run from Lake Espejo, making this one of the warmest and largest lakes along the Seven-Lakes Road. In the summer, you can swim, kayak and canoe your way through its calm waters, or simply lounge on the beach and contemplate incredible views of the surrounding Patagonian mountains and the Belvedere Hill. Just like Lake Espejo, here you'll also find volcanic sand beaches and mild waters home to an abundance of rainbow and brook trout.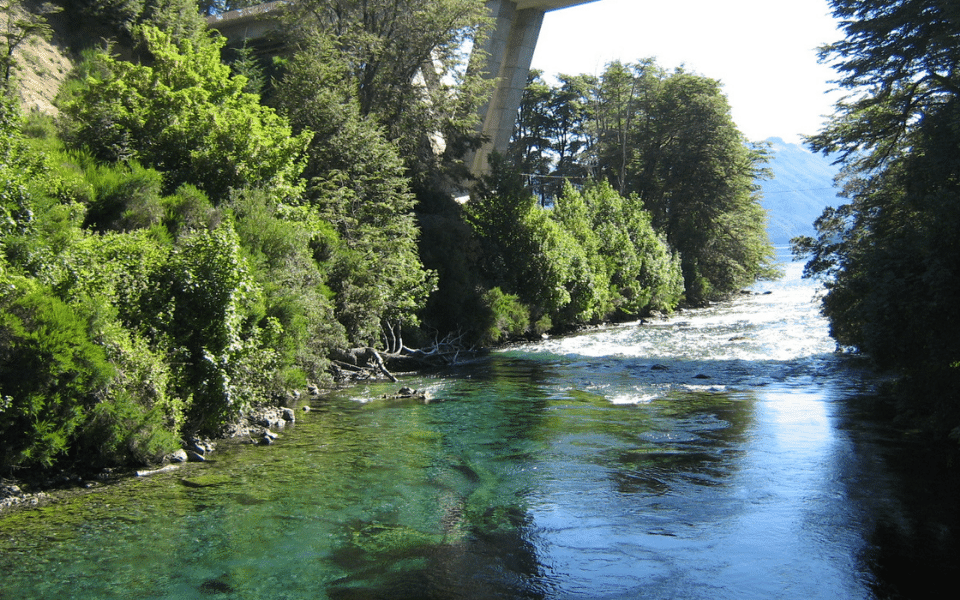 Feeling inspired to experience the natural wonders of Argentina's serene Lake District for yourself? Get in touch with a member of our team to see how we can start planning your perfect Patagonian adventure!
JOIN MORE THAN 70,000 FELLOW WANDERERS