The Best Time of Year
to Visit Costa Rica
There are too many reasons why travellers love heading to this Central American eco-paradise. Who can resist the intoxicating combination of year-round wildlife, coffee and chocolate plantations, volcanoes, and no shortage of adventures? You can't beat it, especially when travelling with kids.
Many travellers don't know that the most wonderful time of the year to visit Costa Rica is exactly the time of year they don't expect: the green season (or the so-called 'rainy season'—I'll get into this shortly), May through August. Here are a few reasons why this is the best time of year to visit (and why you should reconsider Costa Rica for an unforgettable trip this spring or summer).
Yours, All Yours
First of all, travelling during the green season means that you'll avoid the inevitable crowds that tend to flock to Costa Rica during the winter months (December through March), largely to escape the cold. (If you do want to book your trip to Costa Rica in the winter, do so a year in advance with B&R: there are extremely limited spaces during this time of year)! Once you arrive, you'll have the luxury of time (and space) to explore every corner of the country, from the Caribbean coast to the heights of the cloud forest.
A Note on Jet Lag…
Unlike other places in the world, the location in Central America means that, no matter whether you're located in North America, your time difference won't be too drastic. (No more need to take a vacation after your vacation to unwind). A short flight down, and your internal clock will hardly know the difference.
Comfortable Weather 
Let me debunk a myth for you: there is no 'bad' time of year to visit Costa Rica. Because of its unique geographical location, the weather throughout the country varies. There isn't really a 'dry' or 'rainy' season; in fact, the bulk of the year, your days will have the possibility of some rain and some sunshine. It's really all governed by location. In the rainforest and cloud forest, there is some rain year-round (think an afternoon shower, not all day long). And between the Pacific and the Caribbean coasts, they tend to flip-flop: if the Pacific is dry, the Caribbean will be wet, and vice versa. Simply speak with one of our Trip Advisors to get more details on your preferred dates.
Get To Know the Ticos
One of the things you'll love the most about visiting is meeting and getting to know the locals—Ticos—and thanks to the many years we've spent roaming, we've collected quite a fascinating list of friends: orchid enthusiasts, top baristas and coffee growers…but no matter where you go, the warmth of Costa Rican hospitality rivals its climes.
Connect with the (Other) Locals
Encounters of the furry, feathered, or scaly kind are abundant throughout the year in Costa Rica, with 500,000 species in total in this small country, and three percent of the world's biodiversity. While many other parts of the world merely have shorter viewing seasons for wildlife, it's simply not the case in Costa Rica. For instance: whale-watchers will have an opportunity to see 25 cetacean species, as they play, breed, calve, and hunt in these waters throughout the year. There's a wider window of viewing for turtle nesting as well: in some spots, including one beach near one of the resorts we stay at, 10 to 12 days after a full moon, turtles flock nearly year-round to lay eggs. (I haven't even gotten into the time I was solo hiking and happened upon a baby sloth).
The Ultimate Playground
Whether you're kayaking through the thrilling rapids, riding horseback to stunning waterfalls or ziplining through the lush canopy, B&R's Costa Rica Family Adventure is just that – an adventure in the truest sense of the word.
DETAILED ITINERARY
Pura Vida Personified
From meeting shamans and learning about indigenous culture to rafting through heart-racing rapids or paddling through mangroves, get up close and personal with the people and wildlife of this Central American jewel on B&R's Costa Rica Active Expedition.
DETAILED ITINERARY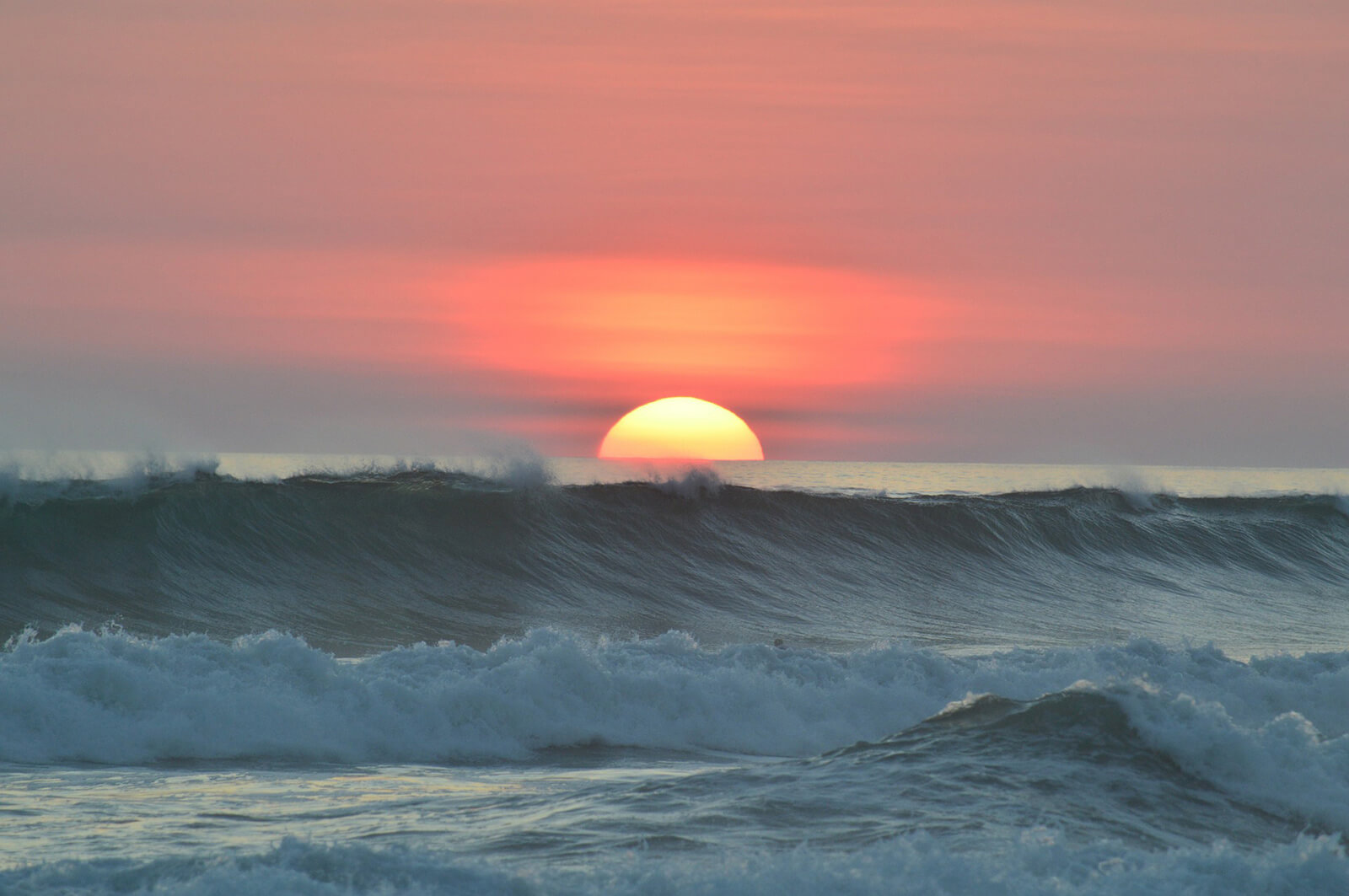 Luxurious Eco-Lodges
While these incredible hotels and lodges are eco-friendly, they don't skimp on the little details that make every part of your stay luxurious and utterly memorable. Here are some of our favourites.
Arenal Nayara, La Fortuna de San Carlos
Nayara is a peaceful retreat immersed in tropical rainforest gardens that line the foothills of Arenal Volcano. Each spacious casita benefits from a private garden with an outdoor shower, Jacuzzi and terrace, perfect for gazing out over the national park. Facilities include a full-service spa, Altamira Restaurant, Sushi Bar Nostalgia, Wine Bar, and an outdoor pool.
Rancho Humo Estancia, Nicoya Peninsula
Rancho Humo's peaceful location on the Tempisque River is a little-visited corner of the beautiful Nicoya Peninsula of Northern Costa Rica. The ranch provides 10 quaint guestrooms, expanding from the original Hacienda infrastructure. The hotel features a refreshing swimming pool surrounded by beautiful gardens and walking trails.
Lagarta Lodge, Nicoya Peninsula
Overlooking the Pacific Ocean and surrounded by rainforest and mangroves, the Lagarta Lodge provides the perfect base for exploring. Its intimate setting is complete with infinity pools, a spa and lounges, making it the perfect place to relax after a day out.
Xandari, Alajuela
Decorated with original art and custom furniture, these spacious villas are hidden away on a 40-acre coffee and fruit plantation. Each villa features a panoramic view of coffee fields and the Central Valley, along with a private terrace and garden. Cool off in the swimming pools, or relax in the Jacuzzi.
El Silencio Lodge, Bajos del Toro
El Silencio Lodge is an eco-luxury hotel ideally located for every nature lover in Costa Rica's tropical cloud forest. This upscale and comfortable Costa Rican hotel features five hundred private acres of carbon-offsetting tropical cloud forest, hidden waterfalls, a nature-immersed spa, relaxing yoga, magnificent hiking, meditation, and healthy organic cuisine.
JOIN MORE THAN 70,000 FELLOW WANDERERS