Top 10 Luxury Hotels
in Peru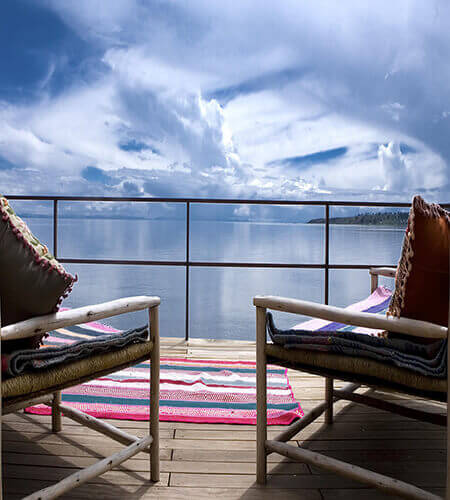 From the incredible terrain to the richness of Peruvian culture and history that surrounds you everywhere you go, Peru is simply a magical destination. The natural backdrop of mountains, canyons, coastline, deserts, and lakes are set the stage for the incredible traces of the Incan empire, built by countless hands over the centuries.
While on my travels and research trips around the country, I've sought out some of the most distinctive and luxurious hotels that meet B&R's lofty expectations. From secluded canyon retreats to lakeside views, or the place to stay at Machu Picchu, here are my top picks.
One of my favourites in Lima, this splendid hotel features wonderful art, lush fabrics and rooms, with modern details like exposed wood beams. Located in the bohemian district of Barranco, this hotel is situated near some of the best art galleries, former conquistador mansions of all colours, beautiful and walkable neighbourhoods, restaurants, and the walkway along the sea. Hotel B also has one of the hottest bars in town for Lima's elite to see and be seen on Friday and Saturday nights.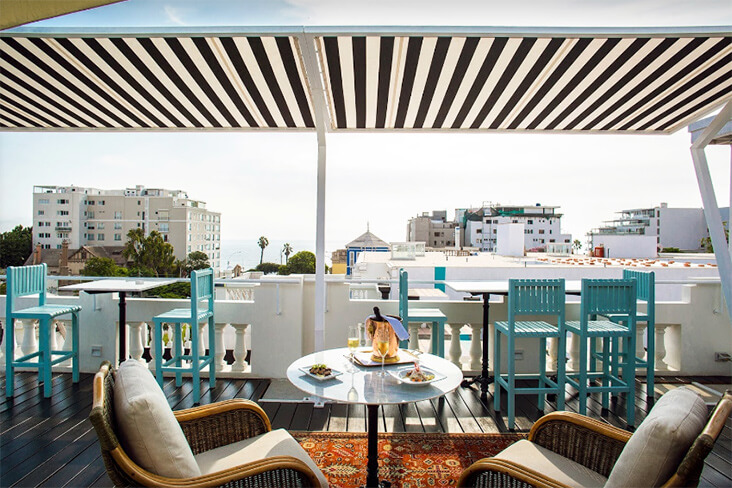 Location, location, location: you can't beat the Belmond: where else can you wake up and walk over to Machu Picchu? It is the only hotel on the actual grounds of Machu Picchu, located right outside the entrance gates. That means that guests here can avoid the massive lines to and from 'Mapi' and the Aguas Calientes, the nearby town below. The best part of staying here? On early mornings and in the evenings, enjoying the silence and serenity of gazing upon this world wonder after everyone has left—all from the comfort of the hotel's outdoor hot tub. Priceless.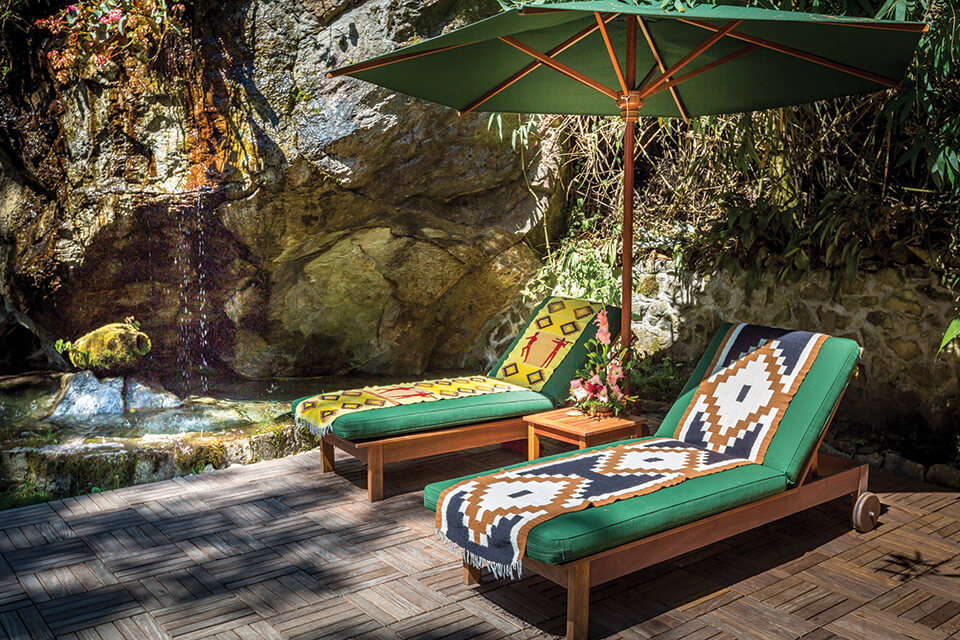 If you're looking for proximity to Machu Picchu but with a livelier town setting and access to evening events (instead of hanging out at the top of a mountain), the Inkaterra Machu Picchu is another great option, especially for families, as there are villas available for big groups. Exotic plants from the lush forest line the hotel grounds, which attract all types of animals and birds—perfect to keep the little ones entertained.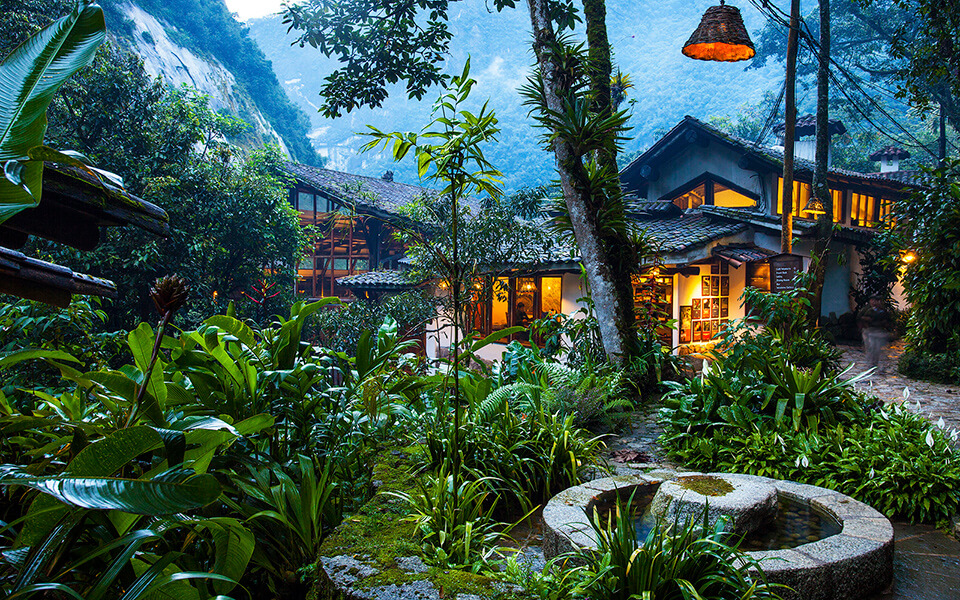 Set amidst mountains and rugged terrain, you'll delight in your stay at these fabulous little homes (casitas) off the edge of the beautiful Colca Canyon, which, in some places, is lower in depth than the Grand Canyon. Catch a casual llama stroll by (they're abundant here), indulge with indoor and outdoor showers, head to the excellent on-site spa, or simply relax in your own casita's private outdoor hot tub overlooking the canyon.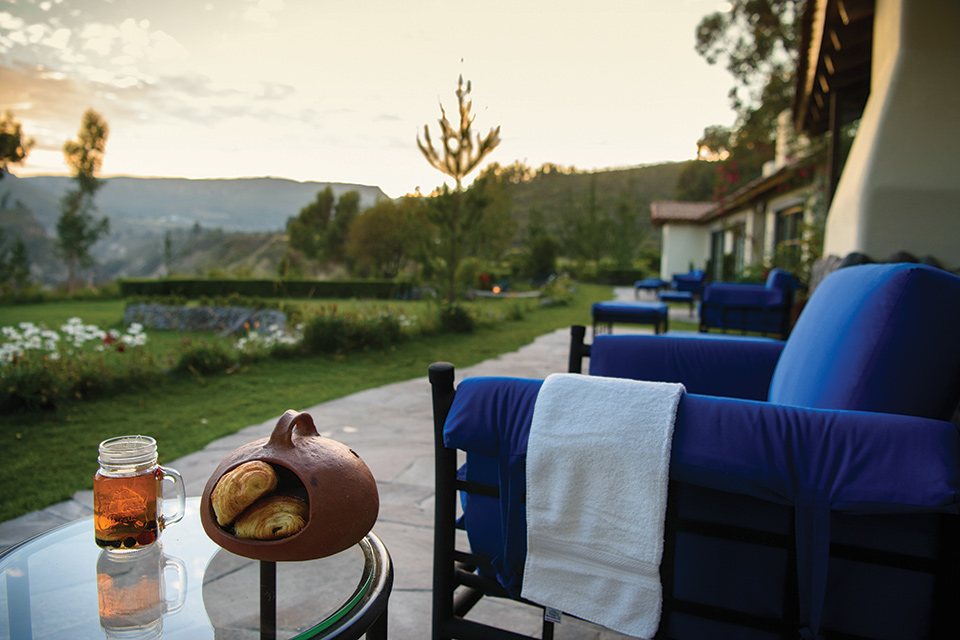 A superb property and hidden gem, this is one of our favourite finds. Designed with native colouring and natural elements, the Inkaterra has an incredibly relaxing and peaceful vibe. Enjoy a coca tea or pisco sour while cozying up to the fireplace in the lounge surrounded by framed ancient Inca textiles and weavings. (By the way, if you see a guy who looks suspiciously like Mick Jagger here, chances are, it's probably him: it's rumoured this is his go-to hotel whenever he's in town).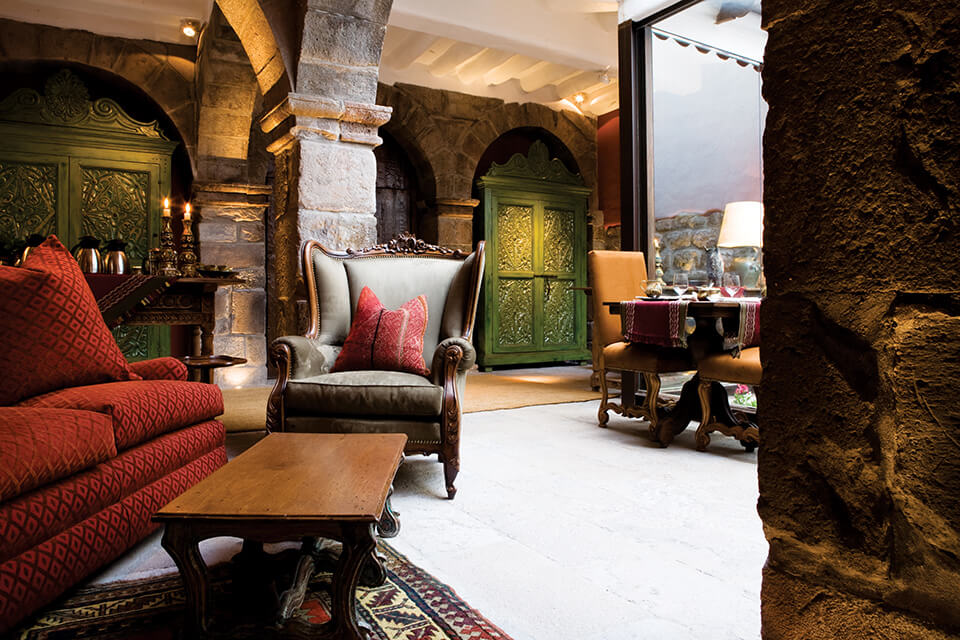 This all-suite hotel has large rooms and boasts the only outdoor heated pool in Cusco, with the addition of an excellent spa, should you need a massage at day's end. (Did I mention that each suite also comes with its own butler?) Try the coca-leaf Chilcano at the bar and enjoy the live entertainment on most evenings to get into the Peruvian spirit of things!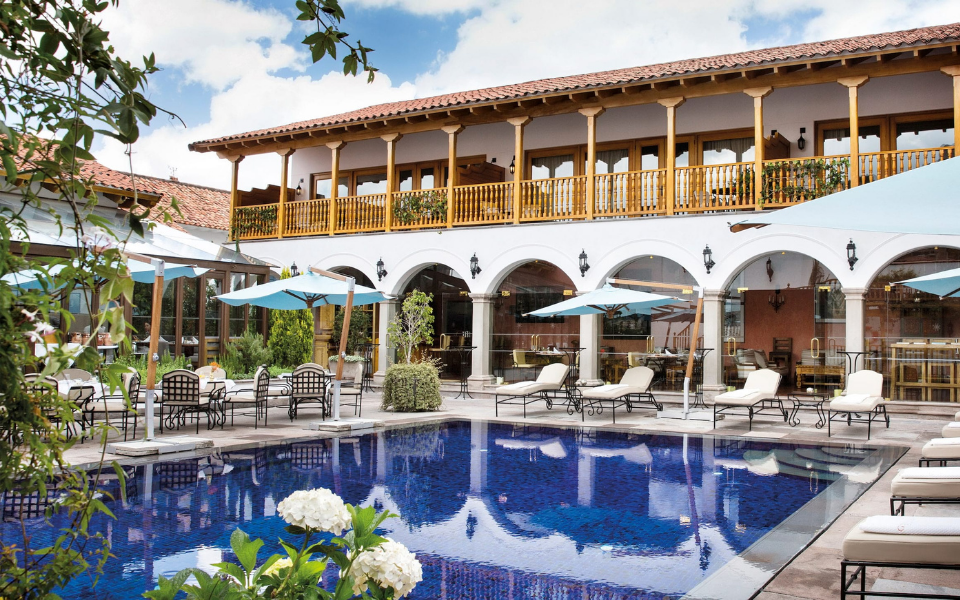 We Go Slow. Inca Trail Passes Go Fast.
We don't make exceptions to the whole "Slow Down to See the World" thing lightly, so believe us when we say: this one's worth it. Inca Trail passes are limited, so book our Peru Family Adventure trip early in order to commune with this ancient and fascinating culture in person.
DETAILED ITINERARY
Walk into each room and pull the curtains aside: voilà—you've got a live nature documentary all to yourself, looking out with undisturbed views of Lake Titicaca. The hotel itself, a Relais & Chateaux property, is very well-styled, with a great menu including local produce and even trout caught right in the lake. Sit out on the hotel patio and watch the sunset over Titicaca. With a pisco sour in hand, you can't go wrong; the colours are stunning. High up at this elevation, the stars are also super bright and in abundance, so don't forget to look up for a star-gaze session before you call it a night.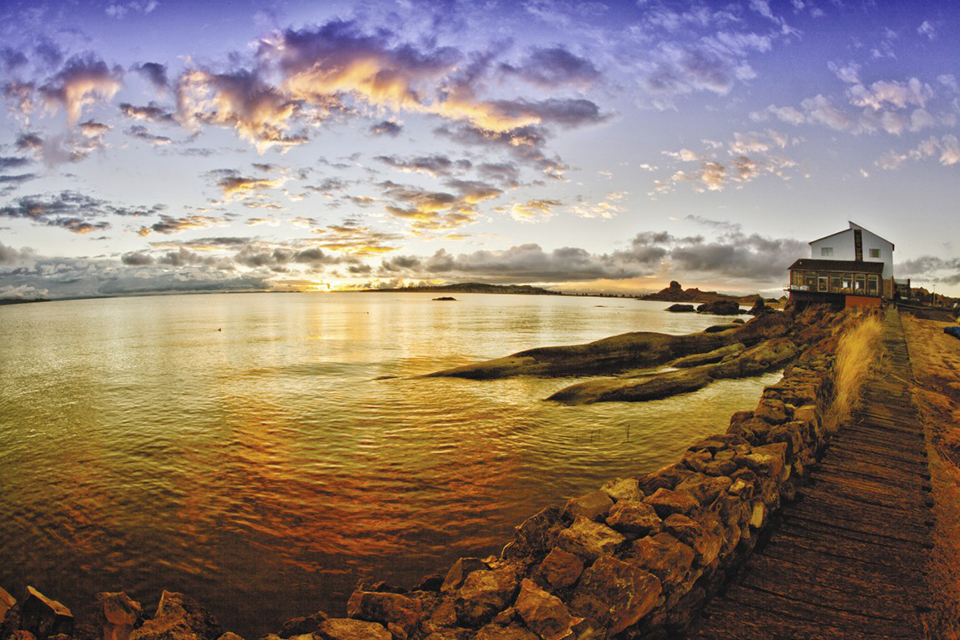 Gorgeous views over the cornfields and the mountain vistas of the Sacred Valley, the property has its very own farmlands and grows crops nearby for the absolute freshest meals. Four-hundred-year-old Inca terraces were discovered on-site, and you are surrounded by them here. Located in one of the most remote haciendas in the Valley, the excellent hotel spa is located in a 17th c. colonial mansion that once belonged to a Peruvian independence hero. The lodge has a roaring fire to cozy up to with an alpaca blanket, and there's also a pool, should you wish to have a dip.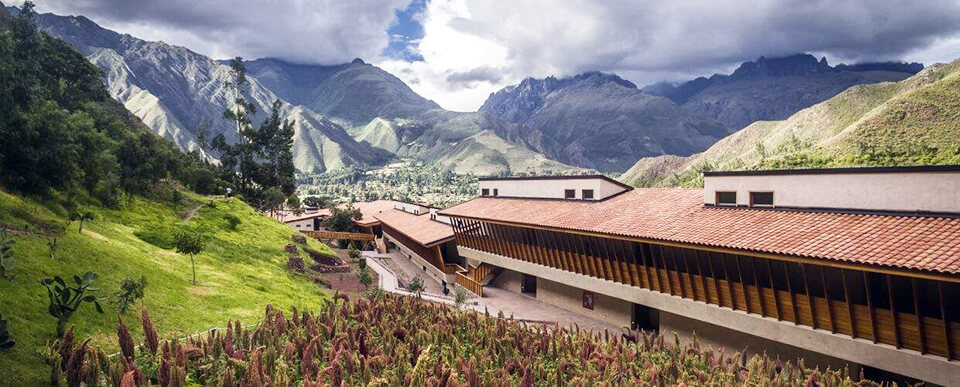 A gorgeous little place, the Sol y Luna has just upgraded their grounds to include a bigger pool. With all-private casitas (there are no rooms here), it feels like your own hideaway in the Sacred Valley. The location is excellent as well, as you can easily make your way to and from activities all throughout the valley. There's also a school on-site for local children that guests can support with donations during their stay towards this educational endeavour for the local community.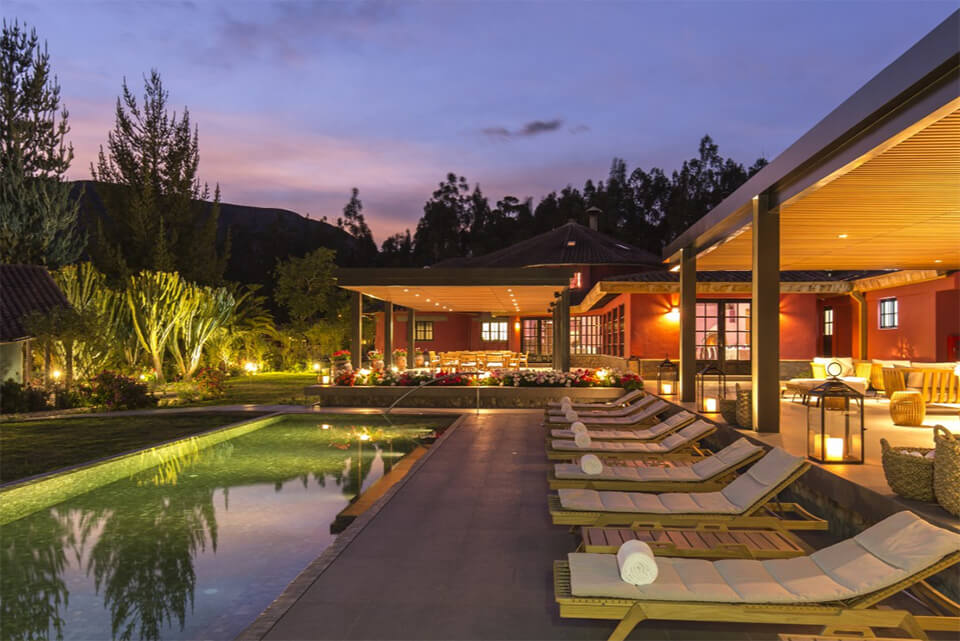 With Inca-inspired architecture, get into the Andean spirit in the Sacred Valley. I like this property for families or groups; the hotel's many room styles and sizes mean you can find a configuration that works for you. With a dramatic stone fireplace in the lobby and large panoramic windows, you can gaze at the mountaintops on the horizon. The biggest spa in the Sacred Valley is located here, along with a much-coveted pool, should you want to take a dip.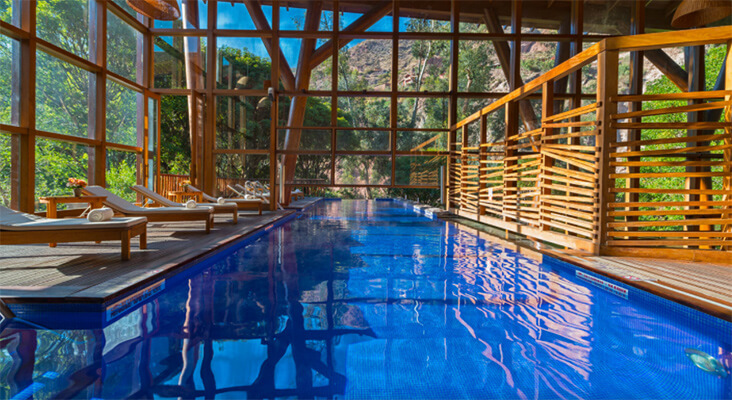 This one-of-a-kind lodge is for the adventurous type only: perched on the side of a cliff overlooking the Sacred Valley, all guests must climb up a 400-metre via ferrata to access it, and zipline down on their way back! Not for the faint of heart or any sleepwalkers, each small capsule suite gives you a 300-degree view of the valley. The luxury here is being totally disconnected. A stay you'll never forget!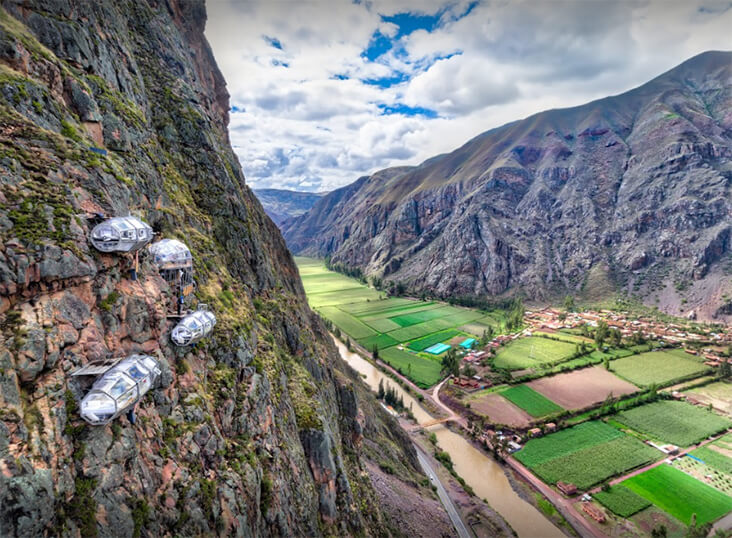 A true urban sanctuary set in Lima's bustling metropolis, Miraflores Park is only steps away from the city's hottest restaurants, galleries and a breezy six-mile boardwalk. Although set in Peru's cosmopolitan capital, the hotel itself is surrounded by historical hotspots, blooming gardens and nestled right next to the Pacific, so you truly get the best of both worlds. The perfect mix of glamour and tranquillity for an unforgettable stay.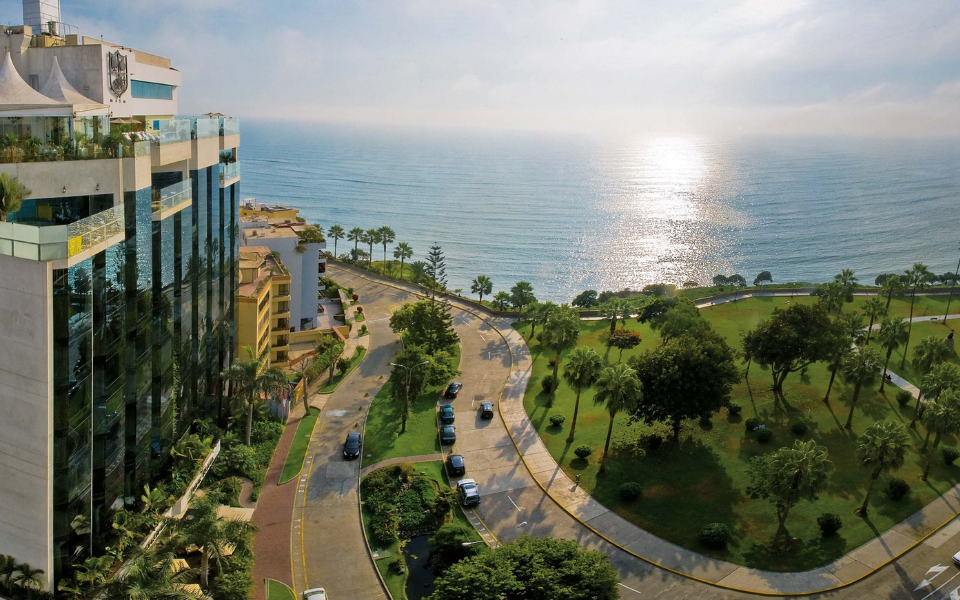 Feeling inspired to see and stay for yourself? Get in touch with Veronika Macas to see how she can craft your perfect trip to Peru.
JOIN MORE THAN 70,000 FELLOW WANDERERS