The Viña Vik:
Finding Heaven in Chilean Wine Country
The Viña Vik hotel is one of our favourite hotels on our Chile Biking trip, and once you roll up, you'll see why: its undulating bronzed-titanium roof, rising high amidst acres of vineyards, imposes itself upon the landscape.
The property is the brainchild (or shall we say, obsession) of the Uruguayan-Norwegian billionaire, Alexander Vik, and his American wife Carrie.
Designed by the Chilean architect Smiljan Radic, the winery is the reason why everything is located here in remote Millahue, which means 'place of gold' in the local Mapuche language.
With no expense spared, the Vik winery has twelve valleys and 10,688 acres of vineyards to work with. Vik has also assembled a team of French, Chilean, and Argentinian wine experts, including Patrick Valette and Gonzague de Lambert, to help coax the best out of the vines in a bid for international excellence.
Experience Chile With B&R
Scheduled Biking Trip
Warning: with superb picnics, barrel tastings, feasts galore and the one-of-a-kind, avant-garde Hotel Viña Vik, Chile may give you beauty fatigue. Experience it all on this scheduled Chile Biking trip.
DETAILED ITINERARY
Private Biking Trip
Dominated by the Andes and the Pacific, Chile's mix of European and indigenous influences imbue it with an old-school, European feel—and on our Private Chile Biking trip, you'll take it all in on two wheels.
DETAILED ITINERARY
Upon arriving at the hotel, you'll find that no two suites at the Vina Vik are the same, so it's a delightful surprise to see which room awaits you.
The Viks are serious art collectors and their aesthetic extends into the hand-picked room decor, complete with unique pieces and artist collaborations. From an Hermès-themed suite to another celebrating the vibrancy of Rio de Janeiro, you and your fellow travellers will delight in the differences.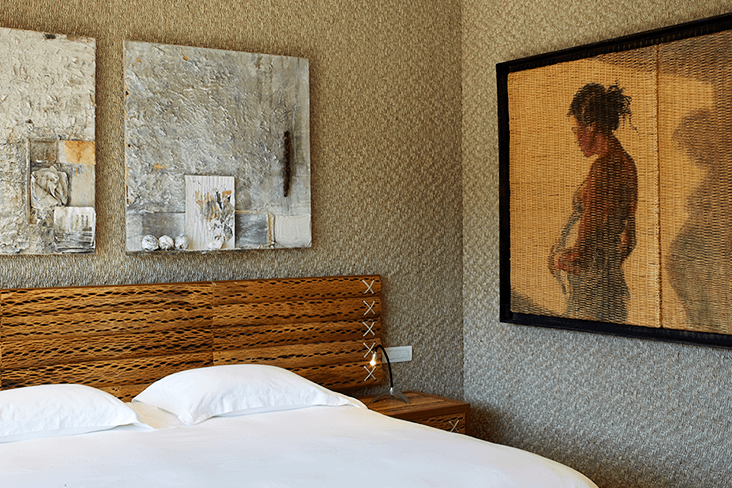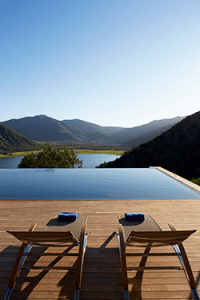 Similarly well-appointed, the kitchens prepare locally sourced products from nearby farms, under the watch of executive chef Rodrigo Acuña Bravo, a Santiago native.
When it comes to unwinding after a long day of biking, the on-site Wine Spa uses byproducts like grapeseed oil, grape skins, and, of course, wine to help relax and rejuvenate.
Combine the spectacular setting of the valley and mountains with an outdoor infinity pool, Zen garden, sauna and relaxation lounge, and you have a recipe for calm.
It's no wonder why this is the last stop on our trip.
Feeling inspired to experience the Viña Vik for yourself? Get in touch with Steph Gulledge to see how she can craft your next trip to Chile.
JOIN MORE THAN 70,000 FELLOW WANDERERS